15 Ac Lake George Dakota Bluffs Retreat For Sale
15 Ac on Lake George, Tanner Township, Kidder County, North Dakota
Introducing Dakota Bluffs - a peaceful and private 2013 Rural Retreat with room to expand on 15 Acres along the southeast Shores of historic Lake George, with the north channel as the deepest Natural Lake in North Dakota with gorgeous sandy shores offering year round beauty. The 2 Bedroom/1 Bath 1,050 sq. ft. A-Frame Lake Home was built in 2013 facing the shallower south Lake George with a wall of Windows and Deck setup to enjoy North Dakota's beautiful summer Sunsets! Gorgeous Great Room w/Pergo Wood Floors, Vaulted Pine Ceiling, Wood Burning Stove, modern Kitchen w/Stainless Appliances, this Home is waiting for you to make Memories! (The Property also has an additional 100 Ac available along east side of driveway.) Seller's Asking $198,000
*********************************
Legal Description: 15 Acres to be surveyed out of NW1/4 Section 35, Township 138 North, Range 70 West, Kidder County, North Dakota
Location: From Crystal Springs on Interstate 94, travel S on 47th Ave. SE 9 mi to 47th St. SE and turn W 1/2 mile to NE corner of property. OR From the Streeter Exit at the Junction of Hwy. 30 and I-94, just 1 mi W of Medina, turn S on Hwy 30 and travel 6 mi to 43rd St. SE. Turn W and travel 6 mi to 47th Ave. SE. Turn S and travel 4 mi to 47th St. SE and 1/2 mi W to NE corner of subject property. OR From the Streeter Exit on I-94 and Hwy. 30, travel S 11 mi to 48th St. SE, Turn W and travel 6 mi to 47th Ave. SE and travel 1 mi N and 1/2 mi W to NE corner of subject property. OR From the north side of Streeter, travel 5 mi W on County Rd 37 to 47th Ave. SE. Turn N and travel 5 mi to 47th St. SE. Turn W and travel 1/2 mi to NE corner of subject property (See Maps)
Easements: There are NO USFW Grassland Easements on this land, however there IS a USFW Wetland Easement on this property that prevents the burning, leveling, draining or filling of Wetlands without permission. There is also a National Wildife Refuge Easement on this land that is administered by Long Lake NWR Complex. The land is privately owned land which has flowage and refuge easements on it to control the management of the wildlife and water use. Regulations were updated September 1, 2020 where Migration Waterfowl Hunting, Recreational Boating, Jet Skis, Swimming and any Watercraft that is not Fishing is restricted, however Upland Game Hunting, Deer Hunting and year round (except during Waterfowl Hunting Season) Fishing with Motorboats or other, is allowed by the Owners. (See Map) For more information, please call and we will forward the Wildife Manager's email addressing all current regulations.Additional information available at https://www.federalregister.gov/d/2020-16003/p-6 or https://www.federalregister.gov/d/2020-16003/p-1671
Real Estate Taxes: Most Recent Taxes available show $53.71/year which includes 5% discount for payment by February 15th.
Note: Lake George Information: On the surface, Lake George looks like any other North Dakota lake, glistening in the summer sun. Lake George is unusual among North Dakota's natural lakes because of its great depth (more than 150 feet deep) and its high salt content, presently about a third in salinity of seawater. The thrusting of ice by retreating glaciers at the end of the last ice age formed the lake more than 12,000 years ago. Because the lake is so deep, it has not dried up during major droughts of the past and has a continuous record of environmental change preserved in the layers of sediments. In contrast, many of the shallower regional lakes have dried at various times, and parts of the sediment record have been lost by erosion and deflation. At Lake George, scientists found more than 100 feet of mud below the lake floor in deep water areas and saw evidence of small sub-surface deltas and terraces. Much of the basal layer of sediment was probably deposited during glacier retreat just after the lake was formed in massive flows of meltwater. The temperature and chemical profile of the lake's water shows the surface water of around 30+ feet at 73 degrees and temperatures in the bottom waters of just above freezing. The unusually high salinity of Lake George likely occurs because the deep lake basin intersects deep saline sources of groundwater that do not feed the local shallower lakes. Lake George is too salty for most fish, but it does contain rooted plants, invertebrates and microscopic organisms. Waterfowl feast on the small minnows. Because of the lake's salinity, haptophytes that grow only in saltwater, thrive there, and because of the lake's 150 foot depth, its sediment has never been disturbed, allowing scientists to study the regions historical temperatures and precipitation up to 10,000 years ago. Lake George is a beautiful North Dakota treasure and has been enjoyed for many years by the locals as a favorite for swimming in the past. Higher water has covered passable roads limiting public access to the lake to just the local landowners along the shores.Higher water has covered passable roads limiting public access to the lake, left only to the local landowners along the shores. The north channel of Lake George is the deep area. The south portion that borders this Subject Land used to be separated from the main Lake George. We are told this area is a lot shallower than the main lake. The Refuge area shaded on the map restricts hunting of Migration Waterfowl, recreational boating and swimming. Landowners are allowed to hunt Upland Game, Deer and Fish year round (except during Waterfowl Hunting Season), with motorboats of any size. FOR A VIDEO OF THIS PROPERTY, CLICK HERE.
Improvements: House Features: Built in 2013 by the current Owner, approx. 1,050 sq. ft., Two Bedroom, One Full Bath, full ceramic tile Bath. Italian Tile Hallways and Entry. Pergo Wood Floors, Berber Carpet in Bedrooms. Tongue and Groove Vaulted Ceiling in Great Room. Pella Good Star wall of Glass Windows on West Wall. Pella Windows in whole House. Stainless Steel Appliances, including a Convection Oven. Washer & Dryer in Laundry Room, south Entry. West Lake Facing Front Deck with deck composite material used on Deck, and south paver Rear Patio. White metal roof, fire safe and windproof. Seller says there are three heating sources - Electric Baseboard Heat, Electric Heat Pump Combo with A/C as well as heat, and a Woodburning Stove in Great Room. High Speed Fiber Optics Internet as well as Wi-Fi equipped along with 200 Plus Cable TV. 1,250 Gallon Septic Tank along with 250 ft. Drain Field. Seller says the House has never been lived in for a full year. New and older Pine Trees and Trees throughout property. There is another Building Site established to the north. This property was originally designed to handle multiple Rural Lake Homes, but Seller decided privacy had it's benefits too. Attached 100 Ac to East is also Available with additional Shoreline and Trees.
Water Source: Seller says Well is 40 feet deep and pumps 500 gpm. Seller had it tested 1 year ago and says the test was good. This is a Shared Well - located south of the north road on this 15 Ac. It is shared with the House on the north side of the road, owned by Seller. The Well is set up for multiple Lake Homes. Large pump with the option of going to a five hp pump which Seller has with twin pressure tanks. Setup now for four or five. Seller maintains the well and equipment. States it is all new and Seller has new backup pump and tank in inventory.
Seller's Asking: $198,000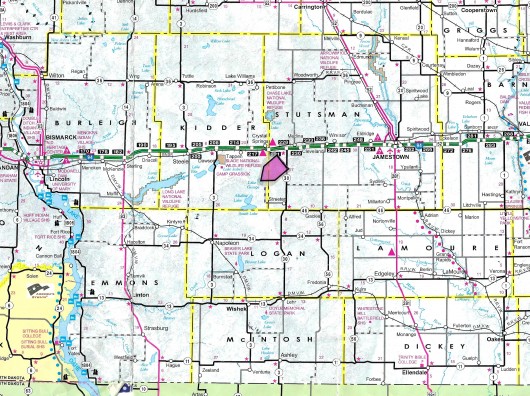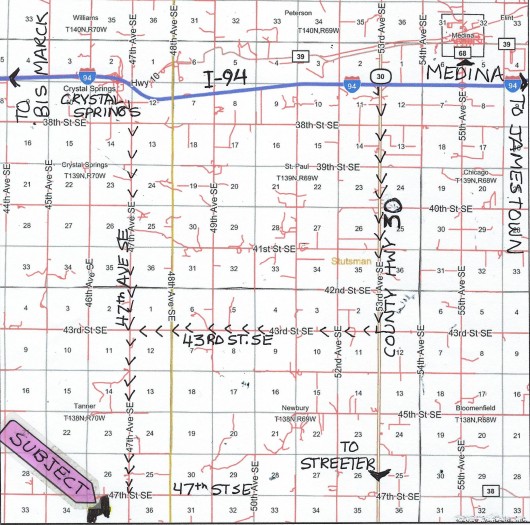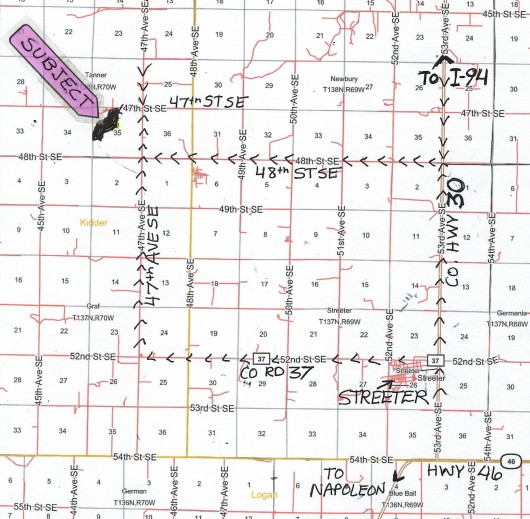 Aerial Map of Subject Land Outlined in Yellow with surrounding Land.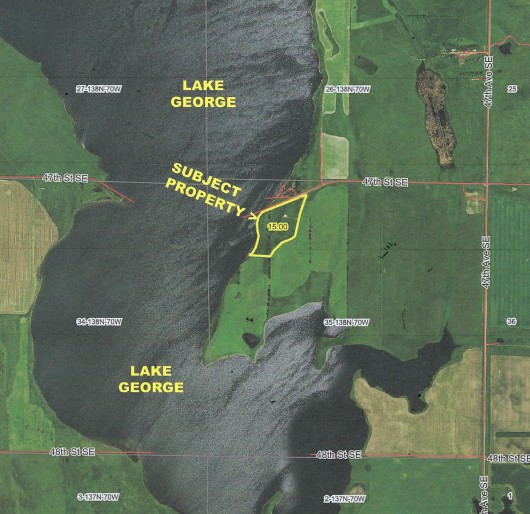 Aerial Map of Subject Land Outlined in Yellow with surrounding Land.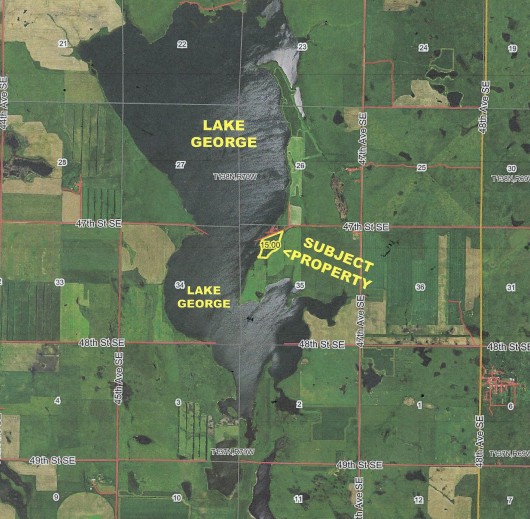 Aerial Map of Subject Land Outlined in Yellow.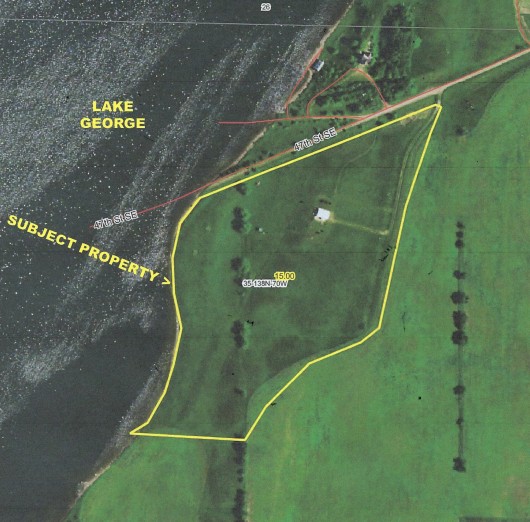 Welcome to Dakota Bluffs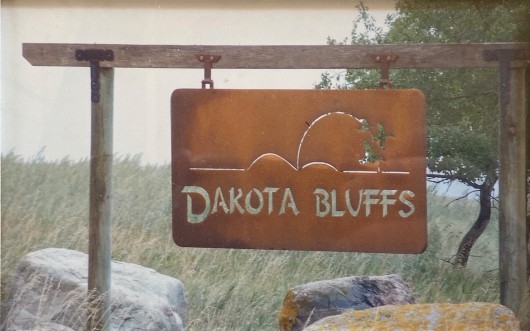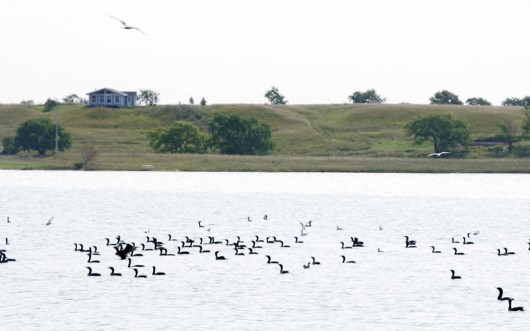 Nice Rural Home overlooking Lake George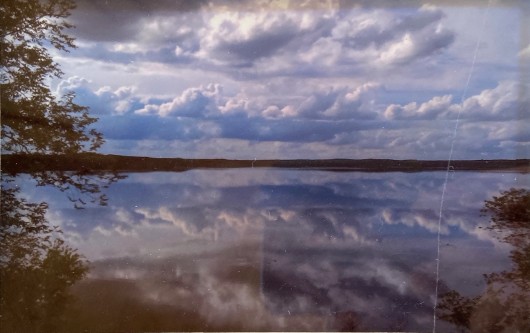 Beautiful view of Lake George from Dakota Bluffs
Drone view of North end of Retreat looking South/Southwest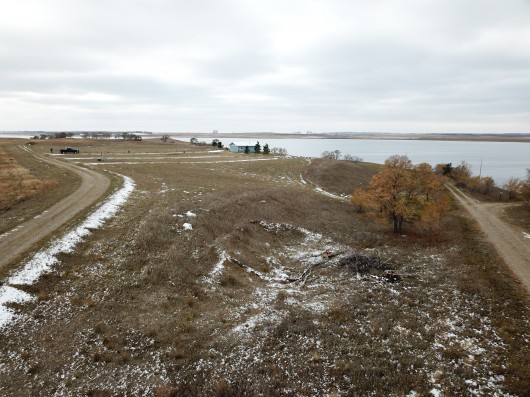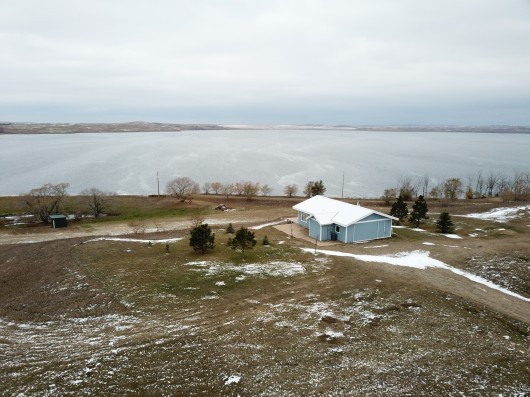 Drone Closer view of House facing West overlooking Lake George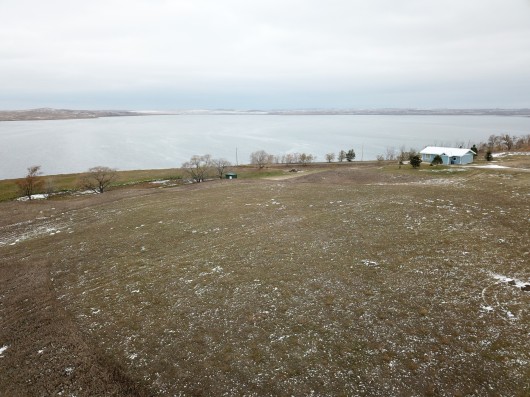 Drone view from middle of East side looking Northwest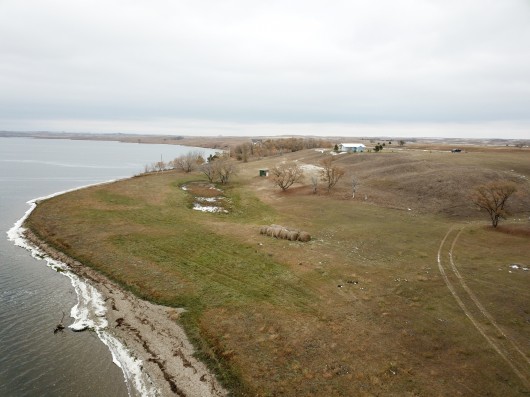 Drone view from SW corner looking North showing nice Shoreline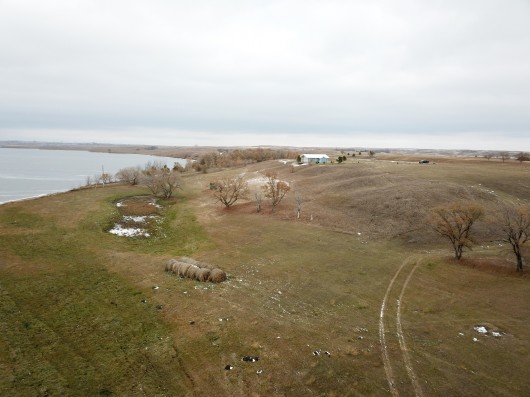 Another Drone view from South looking North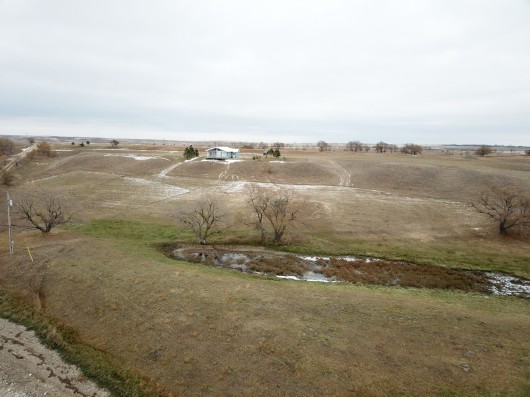 Drone view from SW along Shore to House, looking NE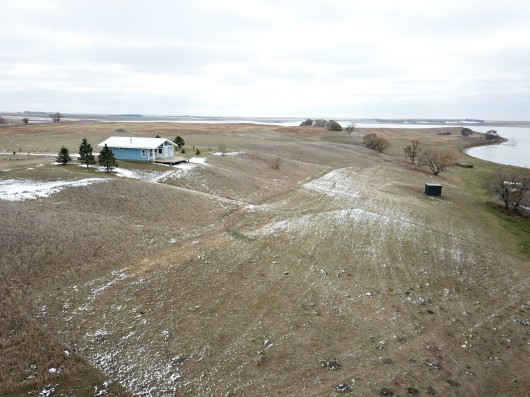 Drone view of Home w/Wall of Windows from NW looking South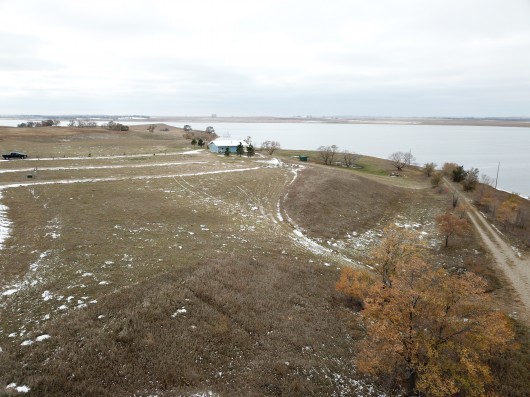 Drone view of Subject from North looking South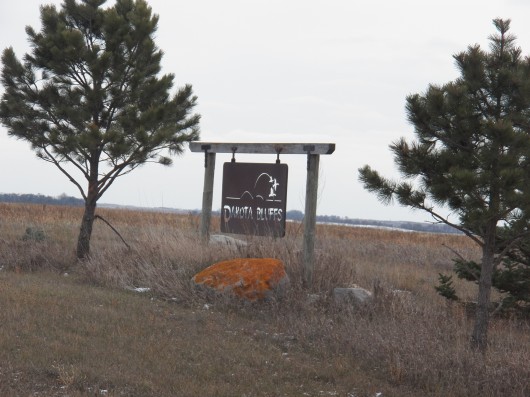 Ground view from NE corner of property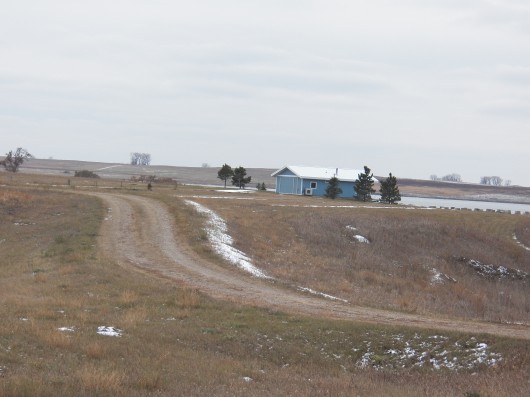 Road on East side traveling South leading to Home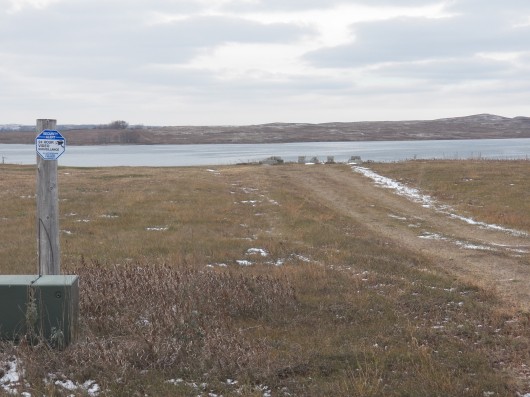 Second Building Site on Property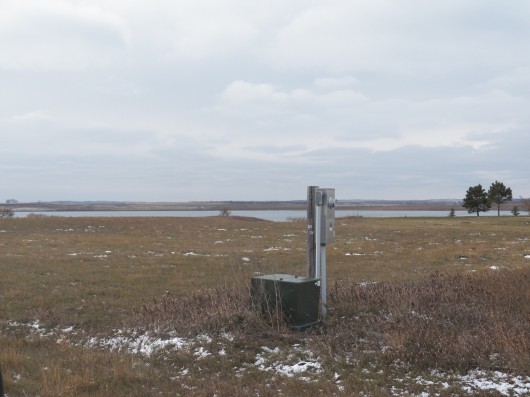 Extra Utility Hookup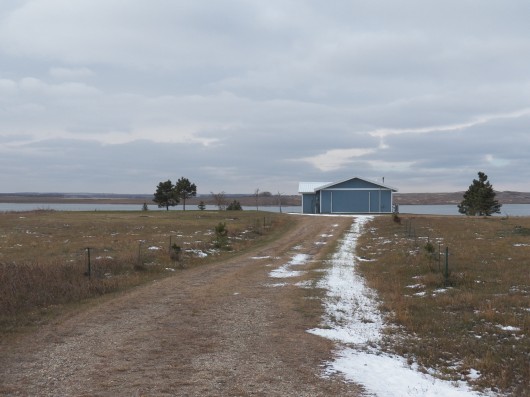 Driveway to Home lined with new Trees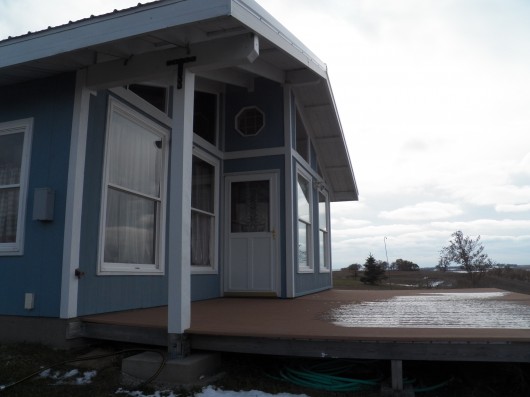 Full View Windows & Entry, west facing Lake George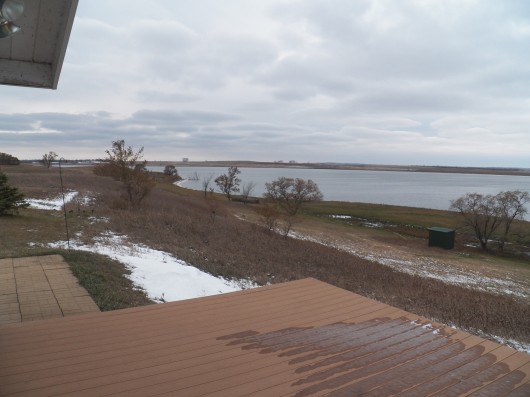 Southwest view from Deck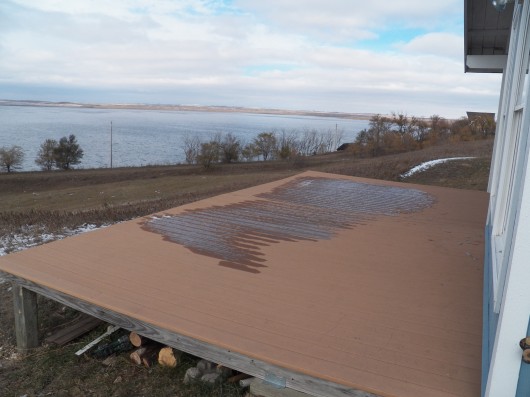 Northwest view from Deck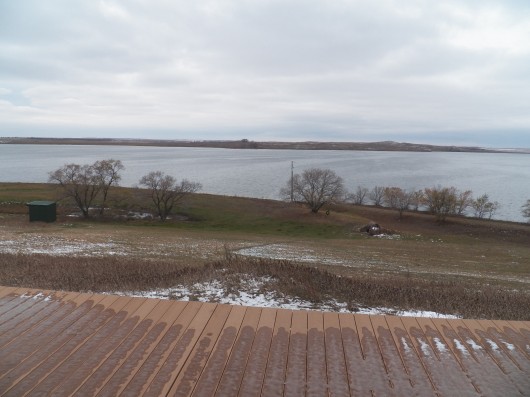 West view from Deck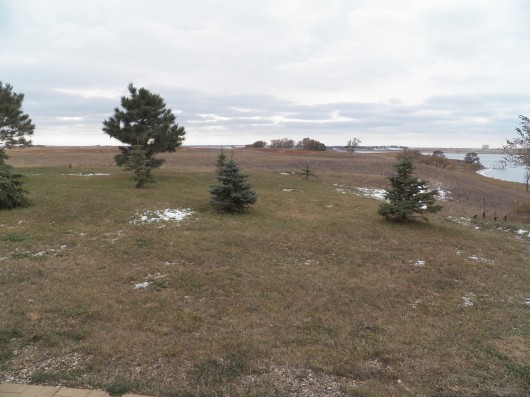 Yard to South of House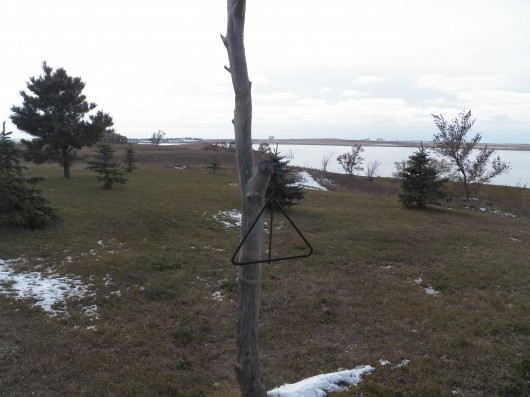 Trees South of House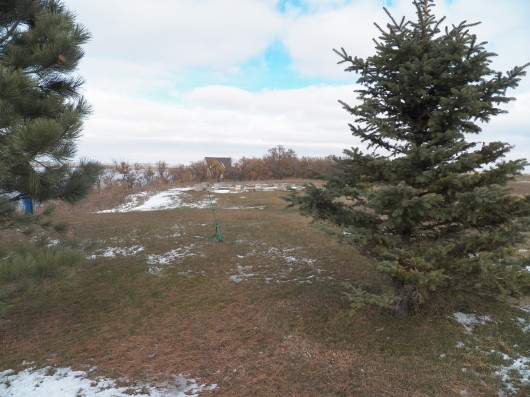 Yard North of House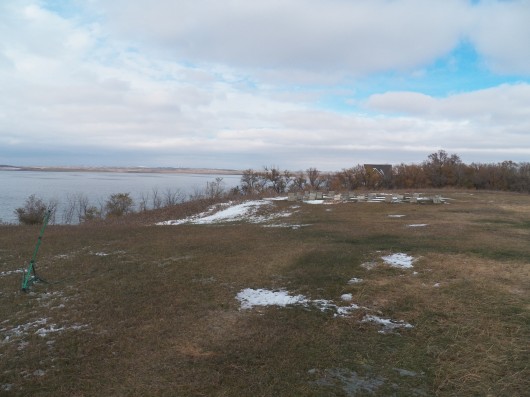 Northwest corner of Subject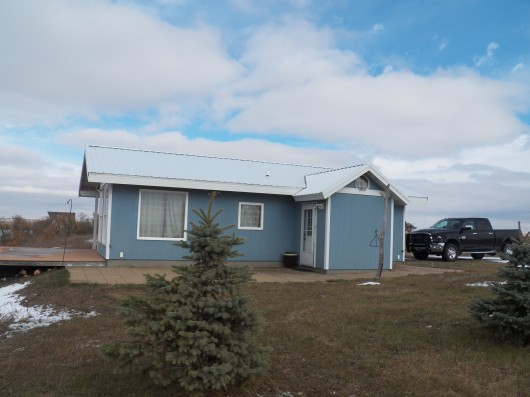 South side of House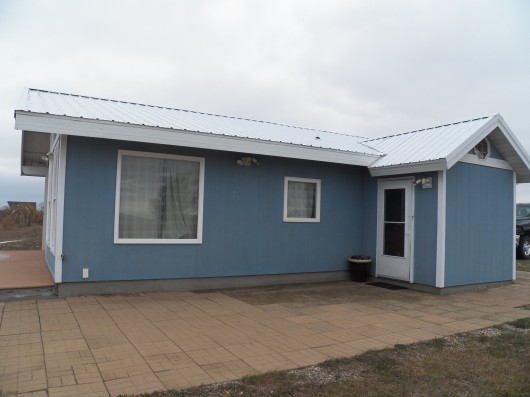 Closer view of South Entry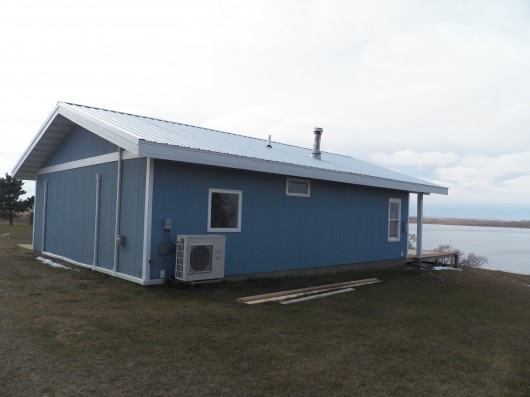 Northeast corner of House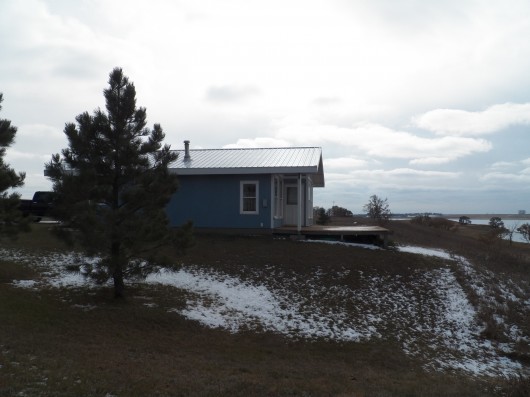 North side of House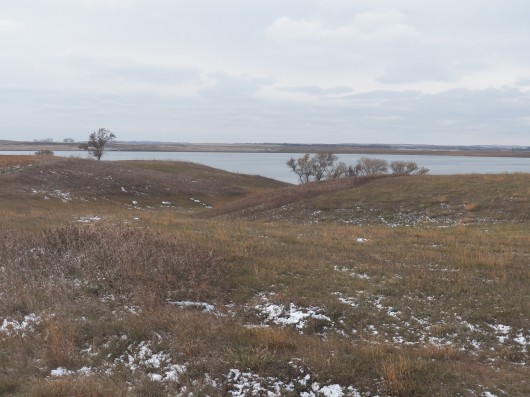 From House to Subject Land south of House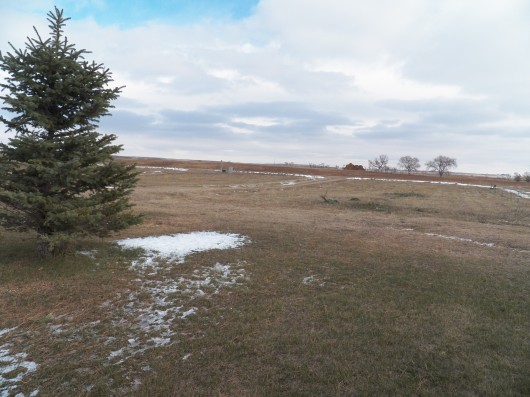 From House looking East

New Planted Trees east of House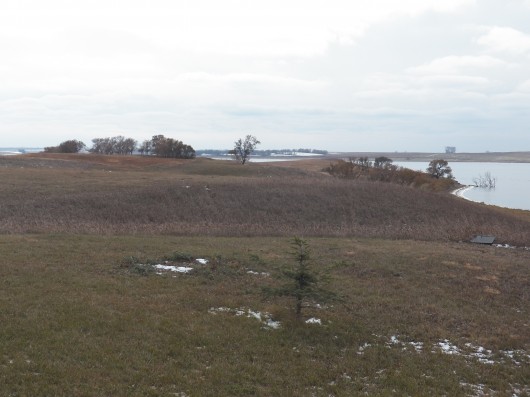 View south of House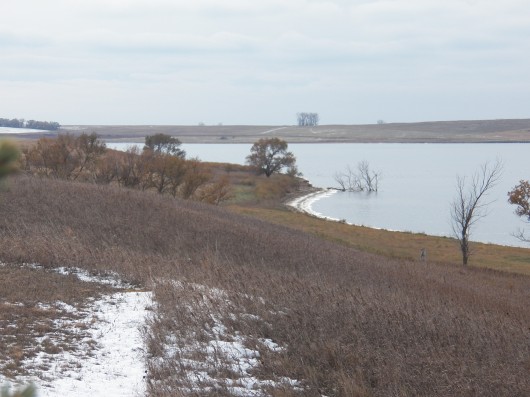 View Southwest of House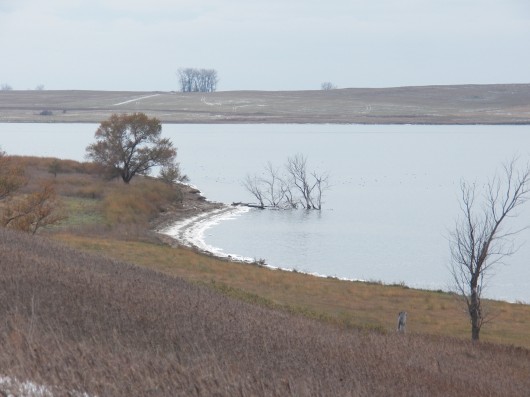 Shoreline of Subject Property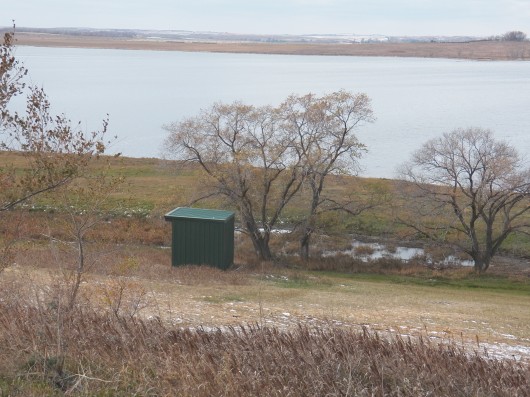 Southwest of House Shoreline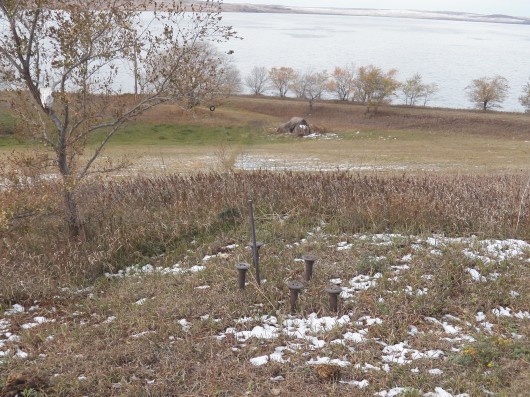 Septic/Utility shut off south of House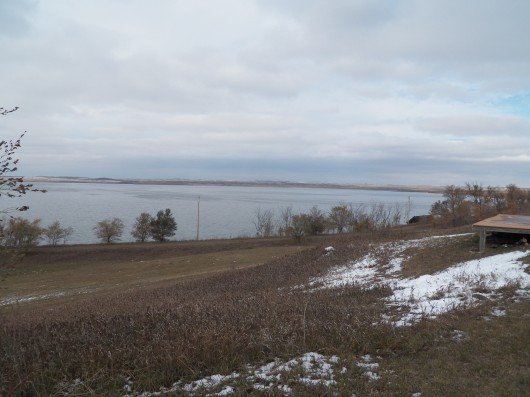 View Northwest of House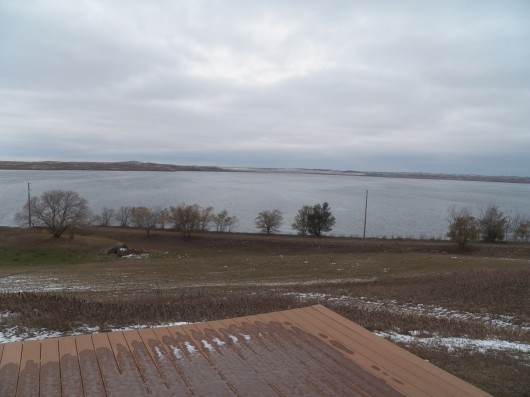 View west of House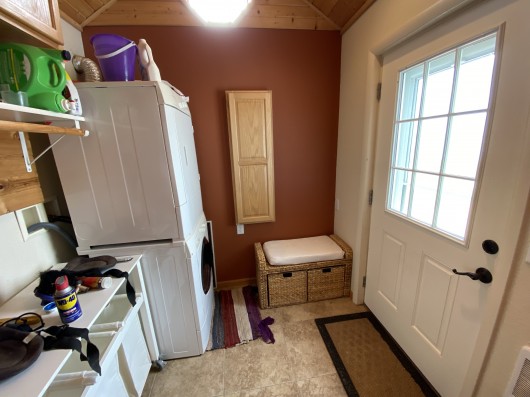 Interior South Entry and Laundry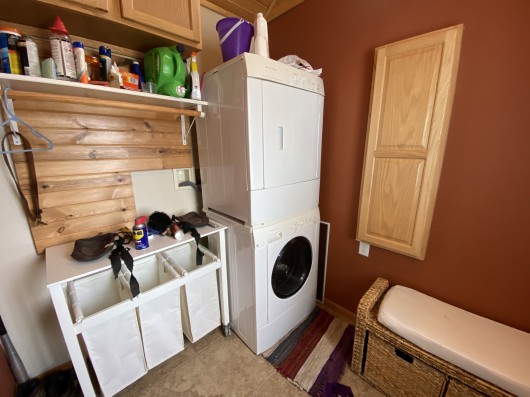 Laundry Room and Utility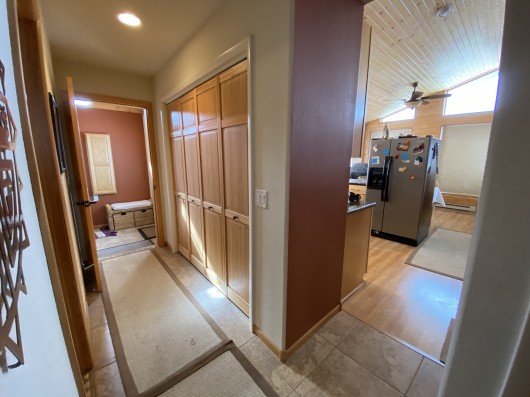 From South Entry, down Hall to Great Room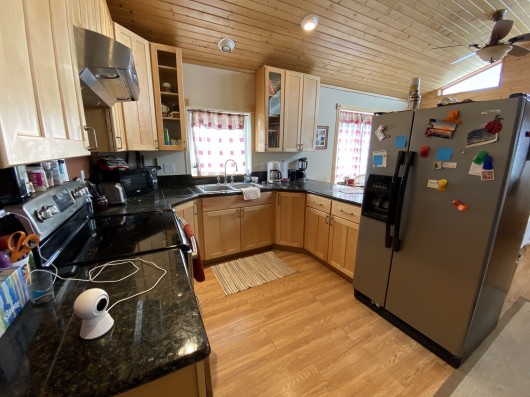 Kitchen in Great Room. House has been Winterized, windows covered.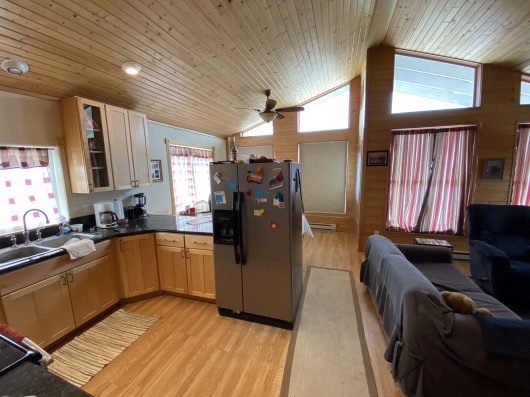 Kitchen, Dining and Living Room aka Great Room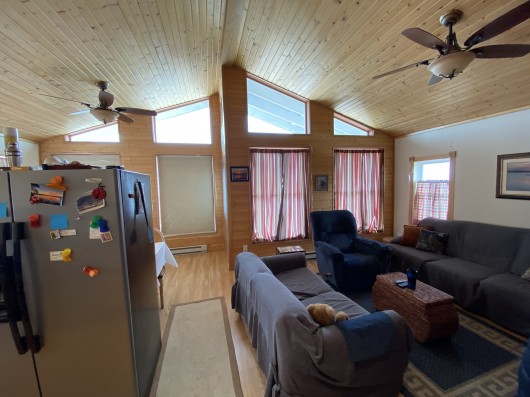 Great Room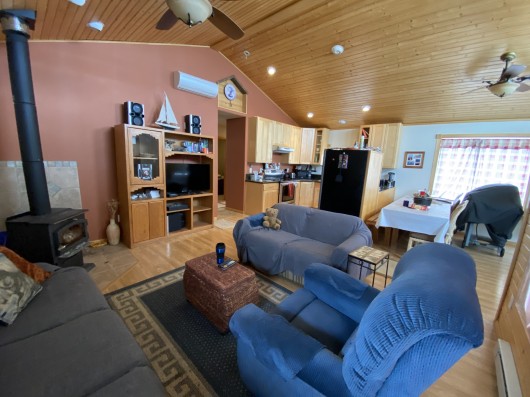 Living Room, Dining and Kitchen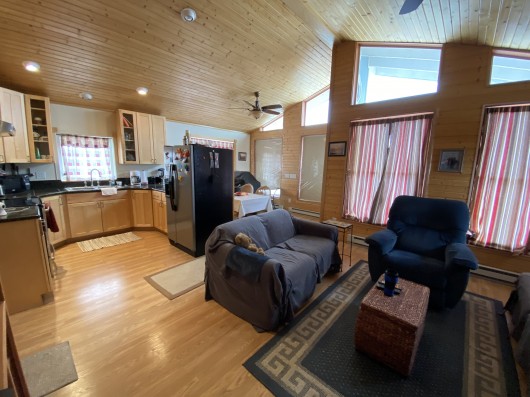 Another view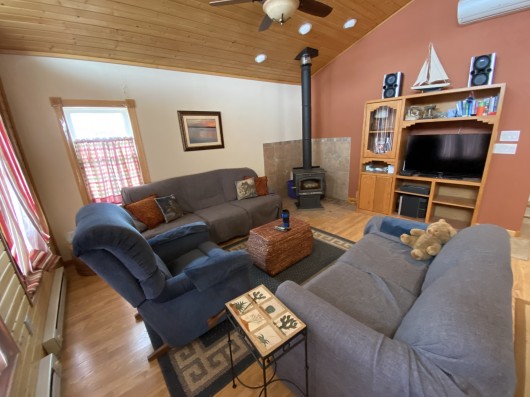 Living Room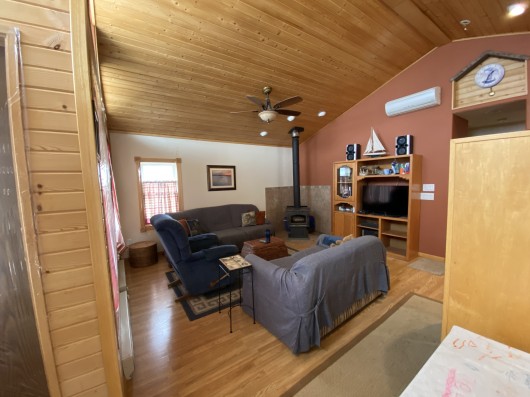 View from West Entry on left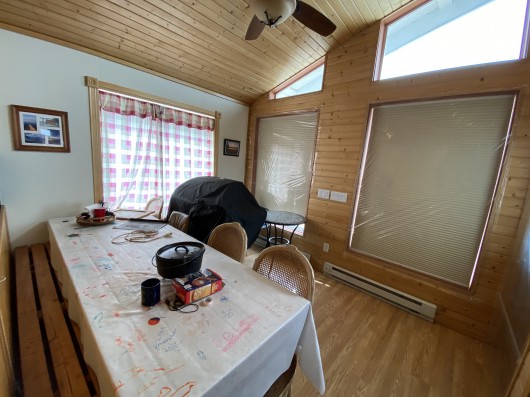 Dining Room - has Grill and Patio Furniture stored for Winter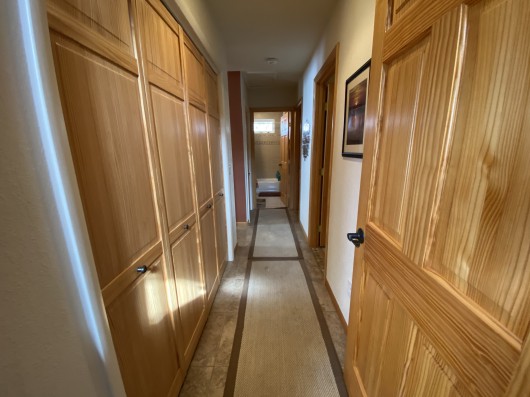 Hall to Bedrooms and Bathroom. Plenty of Hall Closet Storage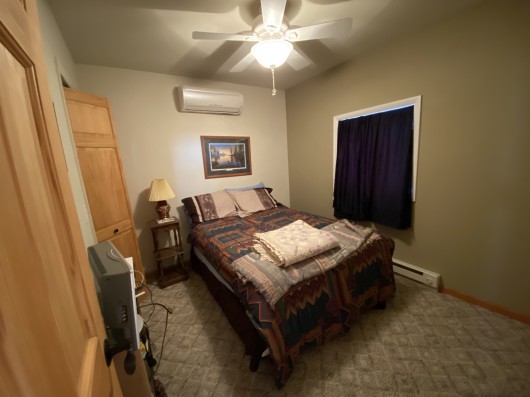 View of Bedroom One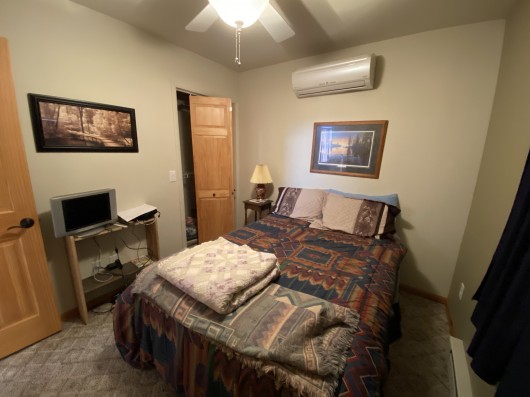 Second view of Bedroom One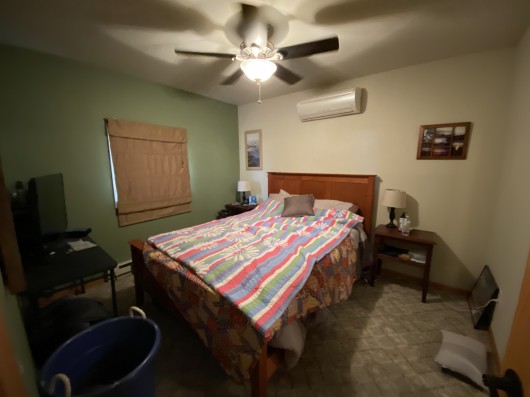 View of Bedroom Two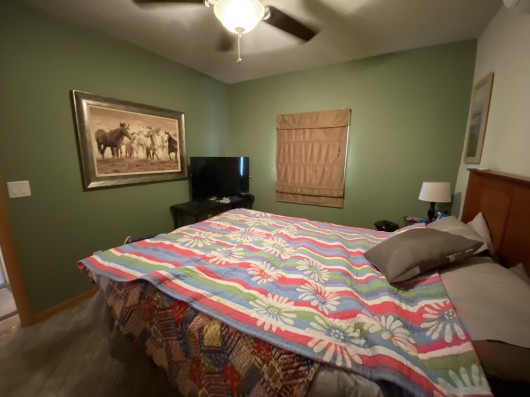 Second view of Bedroom Two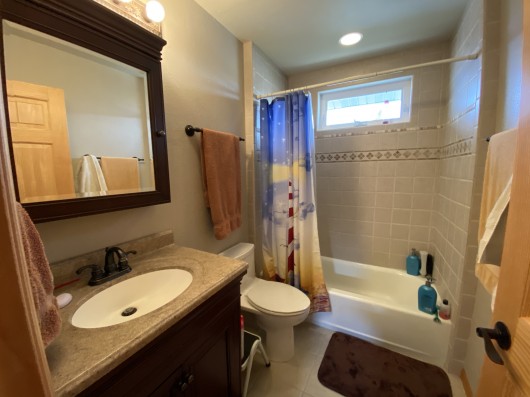 Full Bathroom
Beautiful Sunset pictures taken on this Property by Seller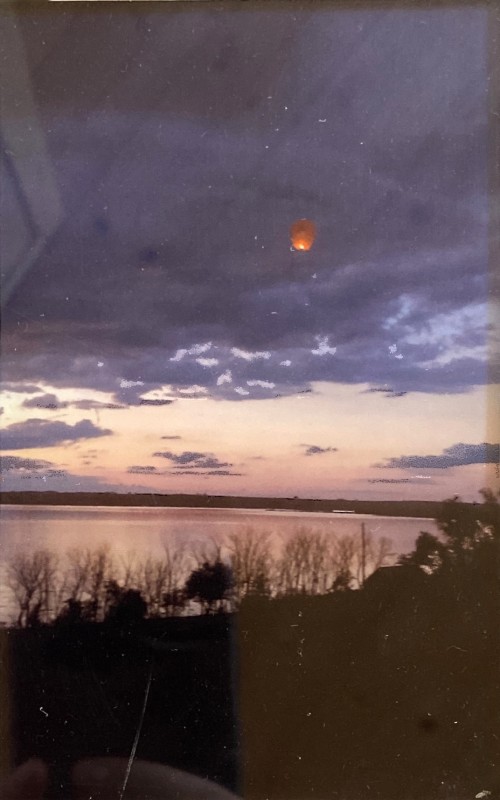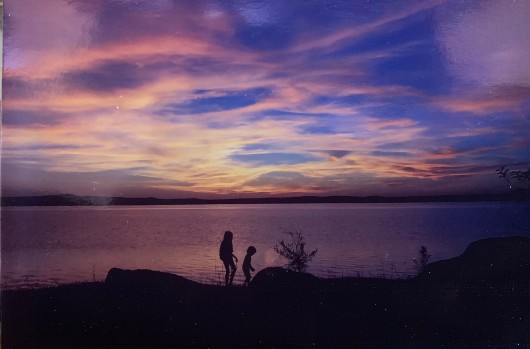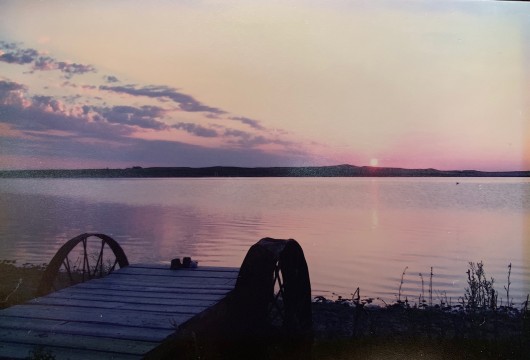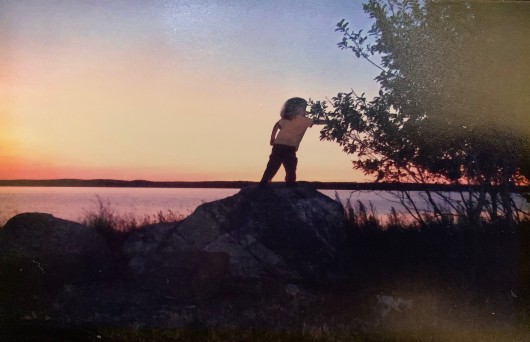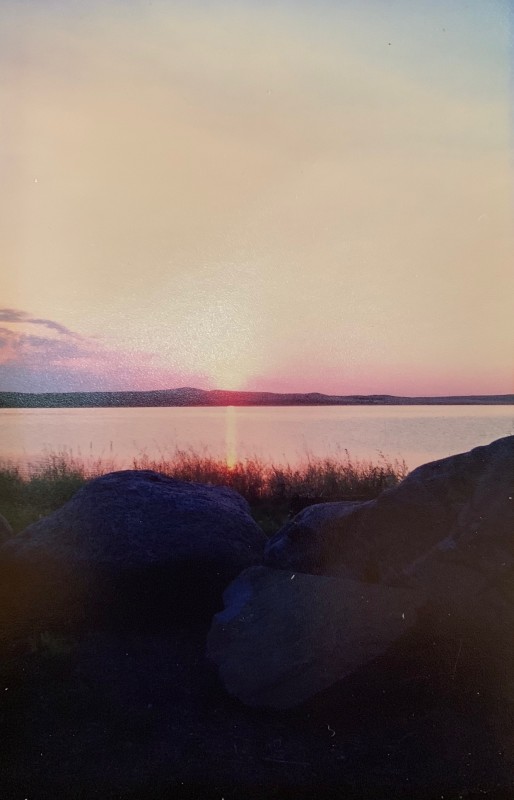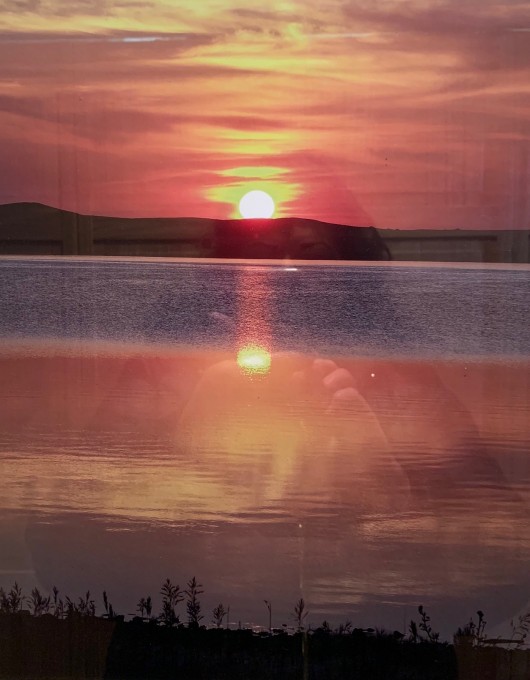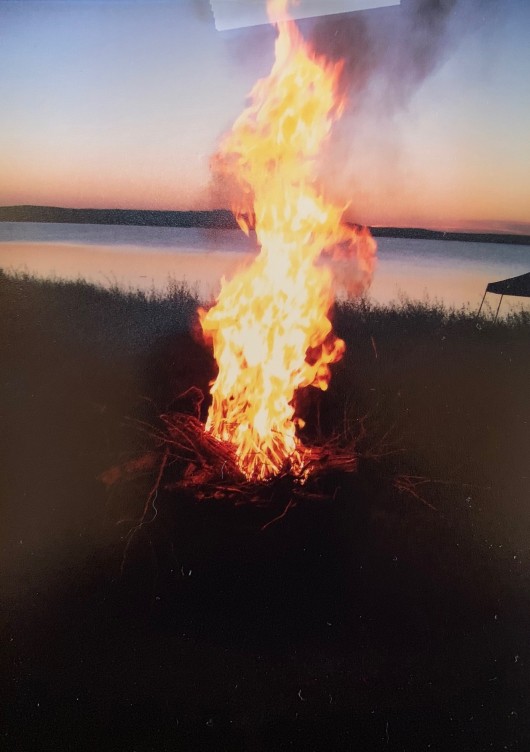 Additional 100 Acres also For Sale. Asking $165,000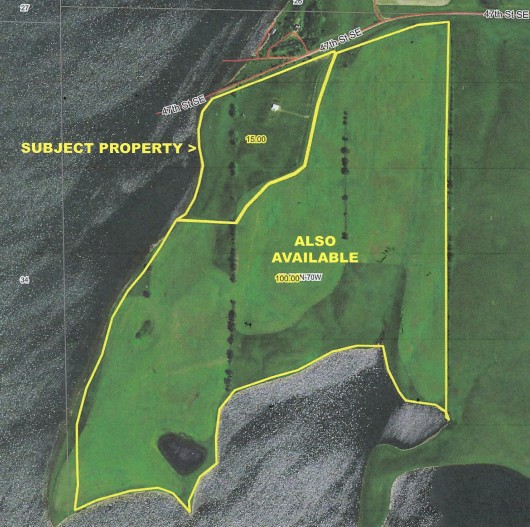 Topography Map and Legend of Subject Land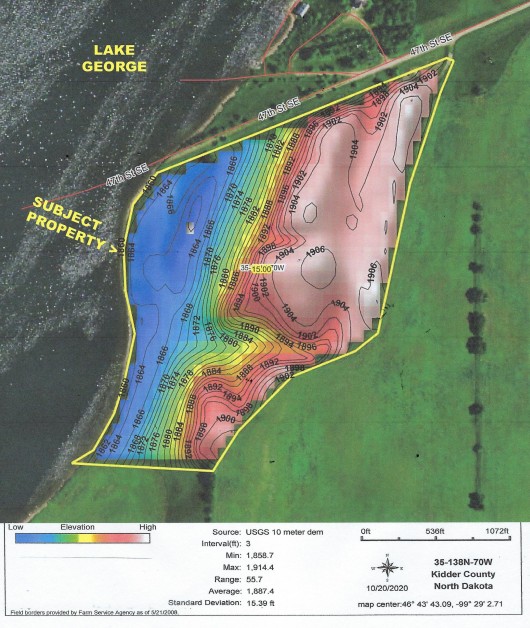 National Wildlife Refuge Area Shaded in Orange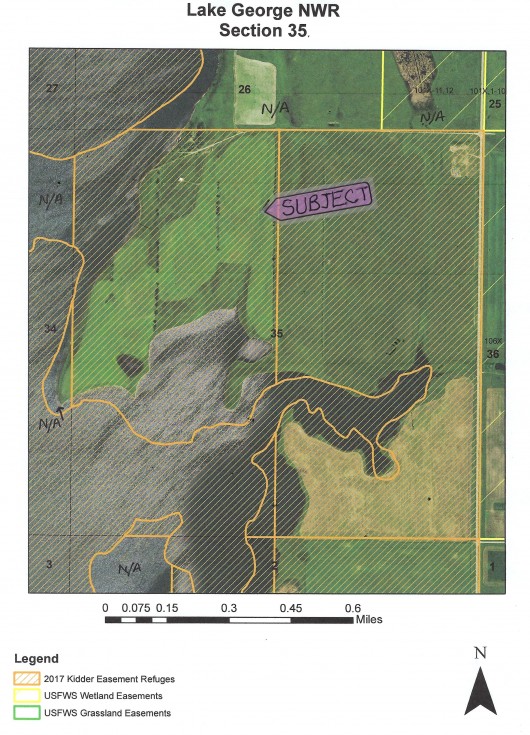 National Wildlife Refuge Area Shaded in Orange showing surrounding area.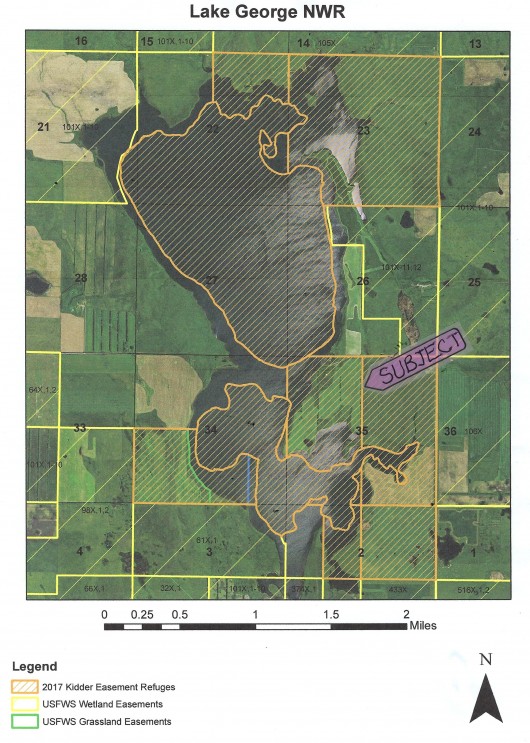 This Property is shown by Appointment Only to Qualified Buyers. Please call Chauncey at 701-220-3430 or Naomi at 701-220-3835 for a Showing.
Prairie Rose Realty Inc. is representing the Sellers in this transaction. All information has been gathered from sources considered reliable, however cannot be guaranteed by Prairie Rose Realty Inc.