200 Ac Harlow Crop/Investment Land For Sale
Butte Valley Township, Harlow, Benson County, North Dakota
Attention Producers and Investors - Very nice 200 Acres +/- of Agriculture Land with just the right combination of Cropland, mile long mature Trees, CRP, Wildlife Water Dugout and Wetland to bring in the Trophy Bucks, upland Game and Waterfowl. Excellent access just a couple miles off Hwy. 30 and Harlow, ND, this tract of land has 144.58 Acres of Cropland w/43.75 ac enrolled in the Conservation Reserve Program (CRP) earning $44.97/ac thru 2020, and 100.16 ac Cropland bringing a total earning potential of $8,500/yr or take advantage of this land being available to plant next spring. Sellers asking $237,500 or avg. $1,188/ac. - Call Chauncey or Naomi
*********************************
Legal Description: E1/2 SW1/4, W1/2 W1/2 SE1/4, W1/2 W1/2 NE1/4, SE1/4 NW1/4 all in Section 30, Township 154 North, Range 69 West as described on abstract subject to any easements of record, including all minerals currently owned by Sellers.
Location: Travel N of Harvey, ND on US Hwy. 3 to Hwy. 19. Travel E on Hwy. 19 to Hwy. 30. Turn N on Hwy 30 4 miles to 49th St. NE. Turn W and travel just under 2-1/2 miles to the SE corner of the property. - or - From Harlow, ND travel S on Hwy. 30 just 2-1/2 miles to 49th St. NE and turn West. Travel just under 2-1/2 miles to the SE corner of land. You will see a mile long tree rows. (See Maps)
Acreage Breakdown:
144.58 Acres +/- Cropland broken down as follows:
43.75 Acres NHEL Cropland enrolled in the Conservation Reserve Program (CRP) thru 2020 earning an annual $1,967, Deer Stand included
100.83 Acres NHEL & UHEL Cropland open to lease or farm end of this season. Seller says earning potential of $6,500/yr.
13.18 Acres of 1 Mile Mature Trees
28.25 Acres Non-Cropland (Wetland)
Balance in Other
Easements: There is NO USFW Grassland Easement on this property.There is a USFW Wetland Easement that restricts the burning, leveling, draining or filling of the wetlands but does not interfere with agriculture.
Annual Income: $1,967/yr income from CRP thru 2020 on 43.75 acres. Seller says 100 acres of nice Farm Land available for next years Crop with a $6,500 earning potential. Lease has not been renewed, so this land could also be farmed next spring available for fall work done this year.
Real Estate Taxes: Most recent tax information available states $504.74 per year or avg. $2.52/acre which includes 5% discount for payment by February 15th.
Improvements: Deer Stand and Tree Stands included
Seller's Asking: $237,500 or avg. $1,188/ac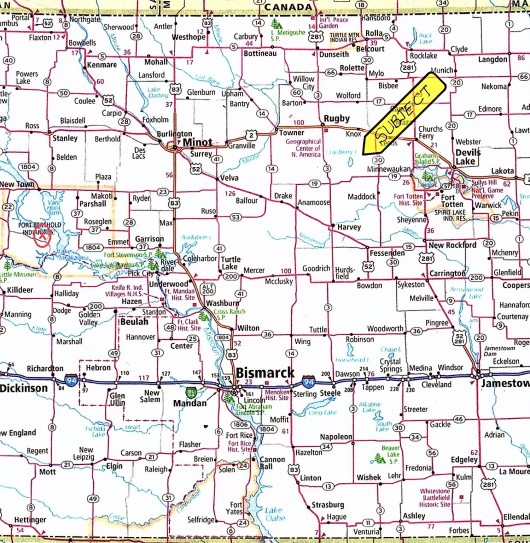 Plat Map showing Subject Land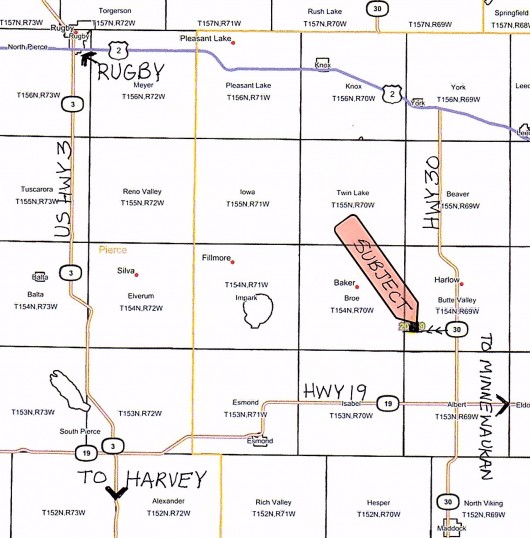 Plat Map showing Subject Land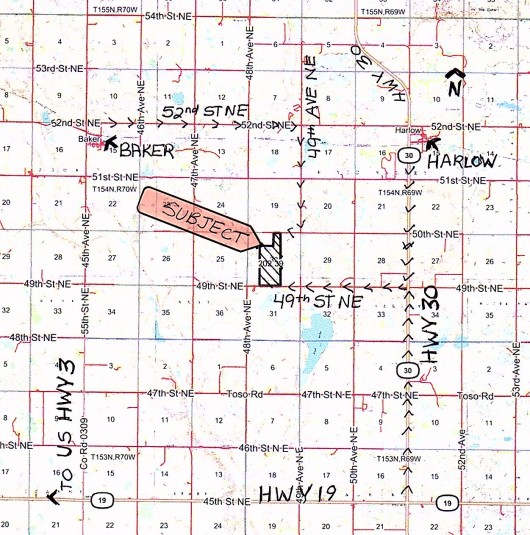 Aerial Map of Subject Land Outlined in Yellow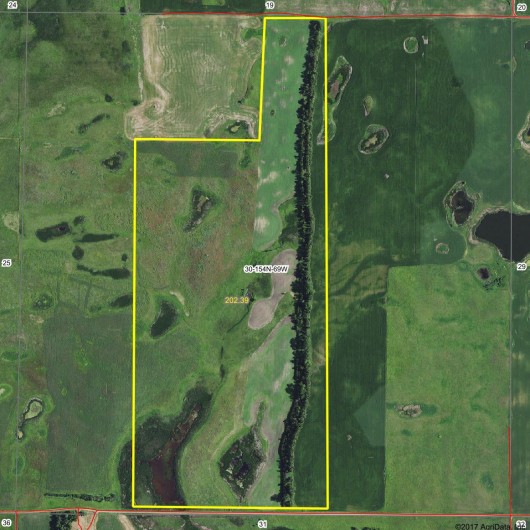 Aerial Map of Subject Land Outlined in Yellow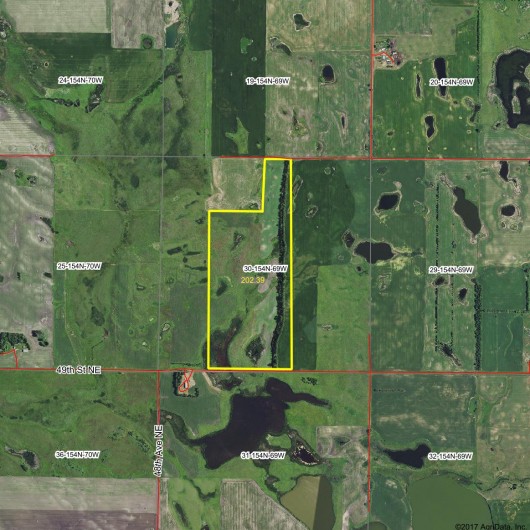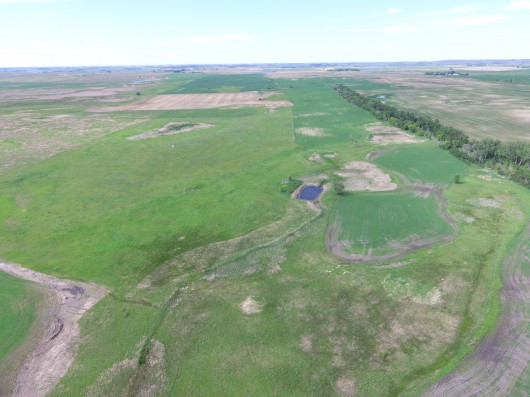 Aerial view from South to North w/Trees to East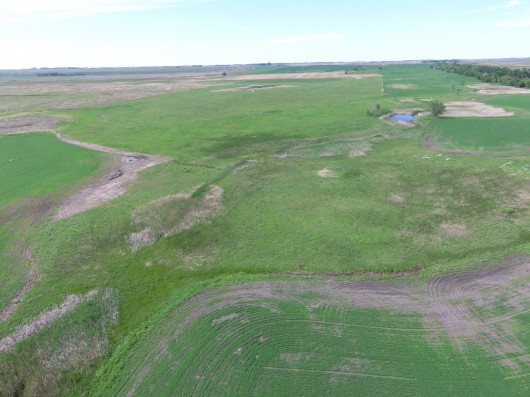 Aerial view of CRP w/Deer Stand and Wildlife Dugout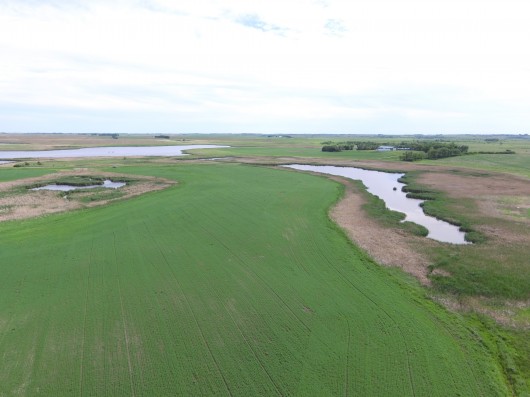 Aerial view from North to South of Cropland & Wetland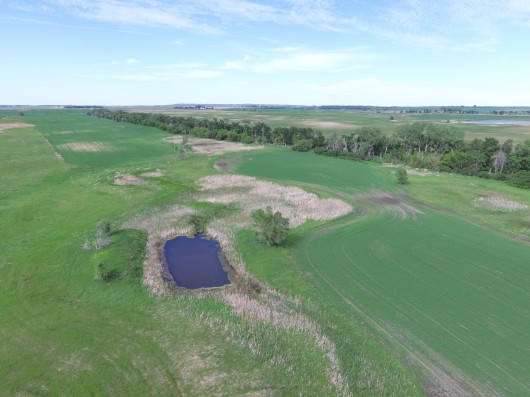 Aerial view of Wildlife Stock Pond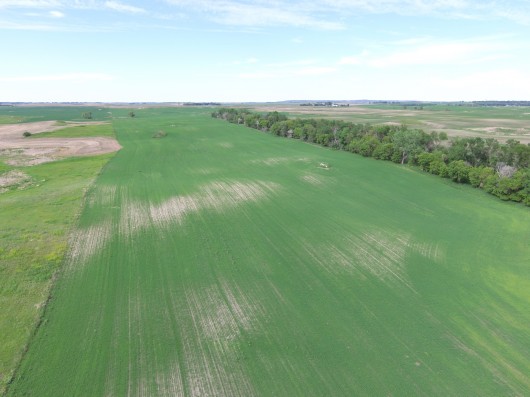 Aerial view of cropland acres and dense trees for the Trophy Bucks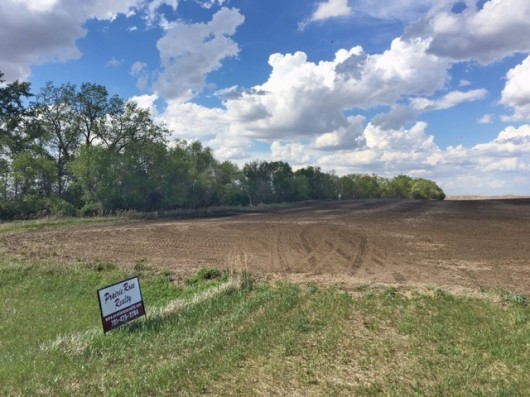 SE corner of 20 Ac on East side of Trees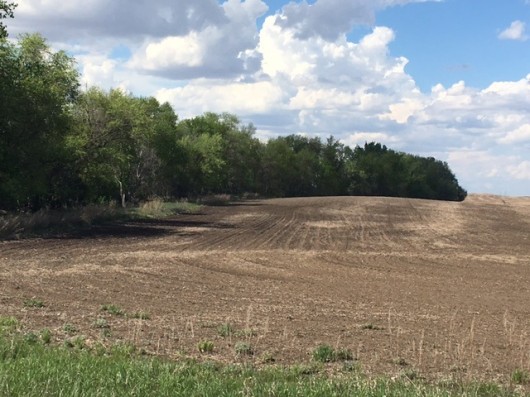 Cropland on East side of Trees looking North.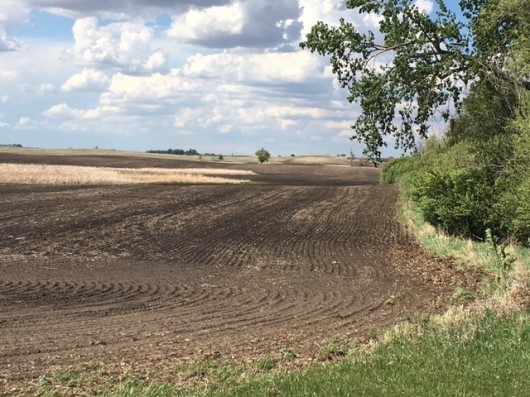 Cropland on West side of Trees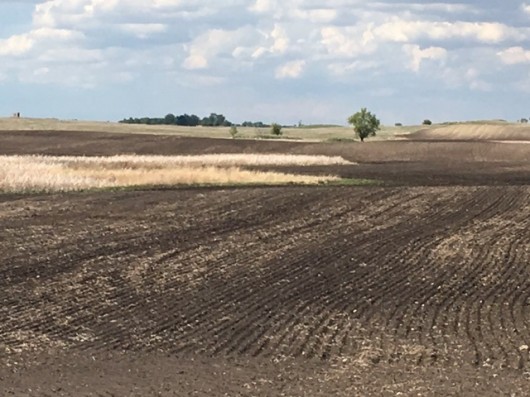 View from South to North Cropland to Farmland enrolled in CRP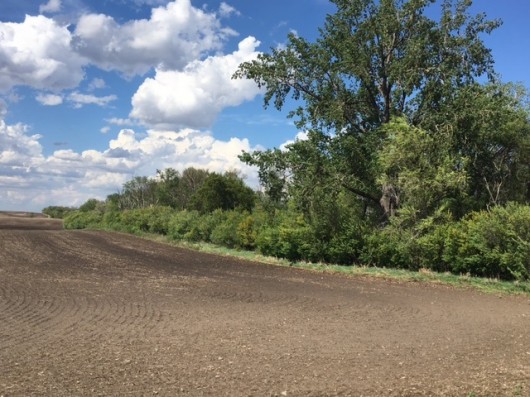 West side of Trees with promise of a Trophy Deer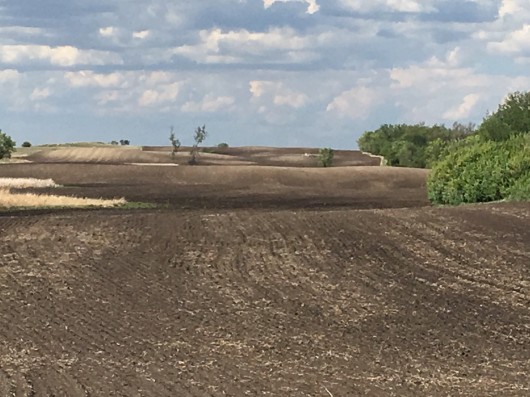 West side Farmland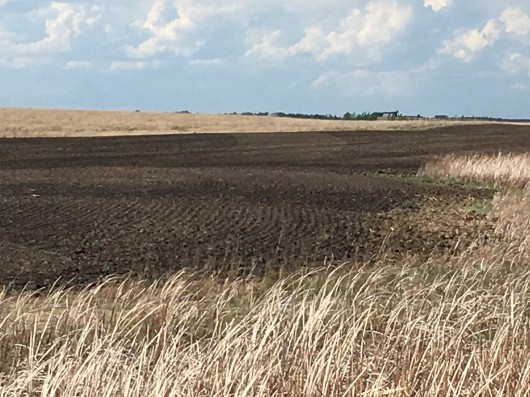 View of Cropland to CRP on NW area of Subject Land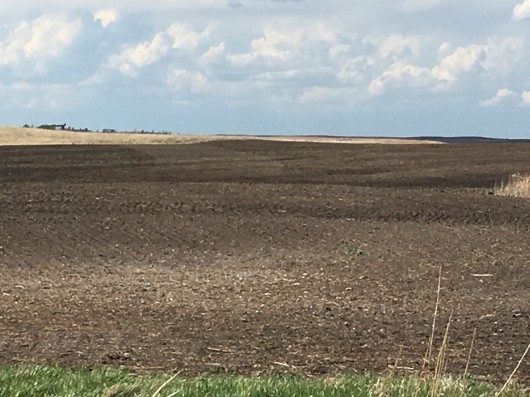 View of Farmland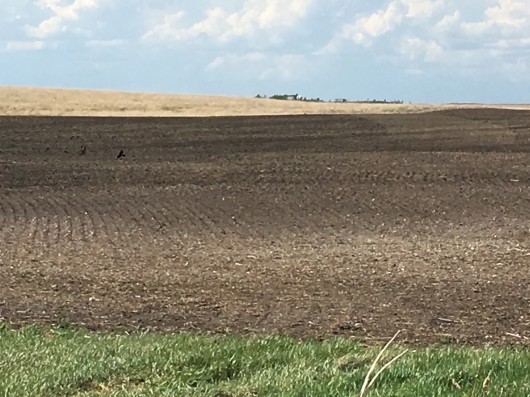 View of Geese on Tilled acreswith CRP in background.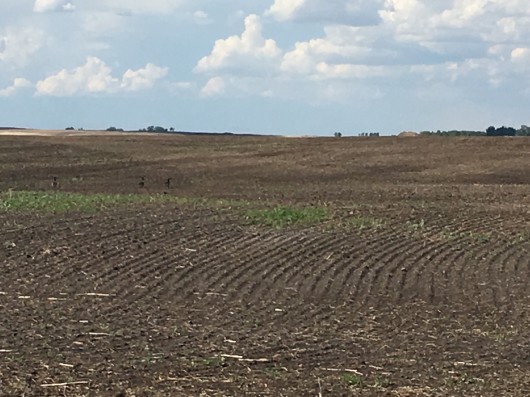 Cropland on Subject Land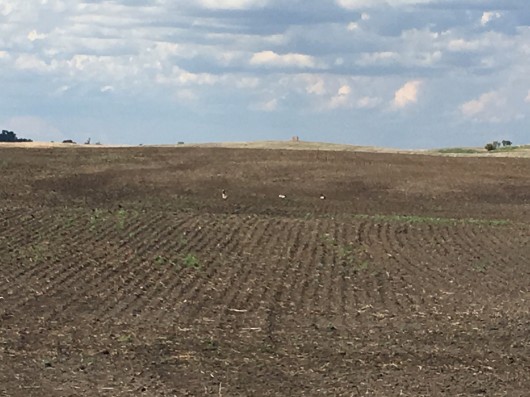 Cropland with CRP acres on North side.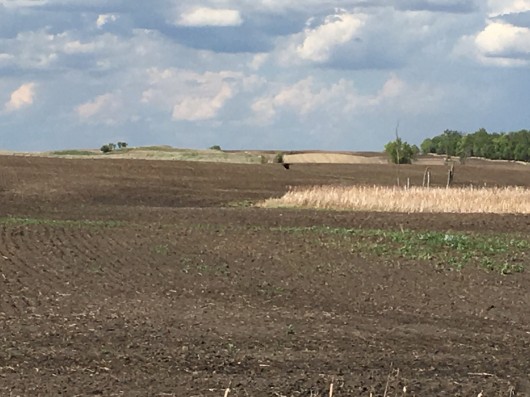 Nice view of Cropland, CRP and Trees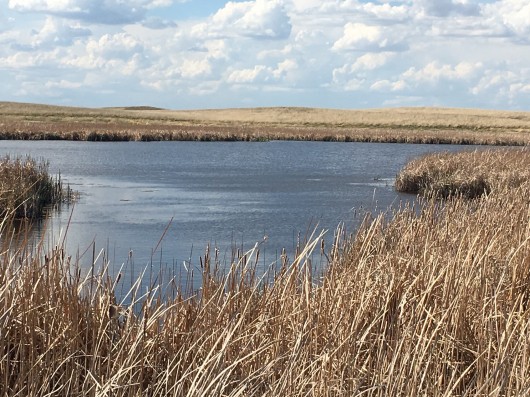 Wetland ideal habitat for Waterfowl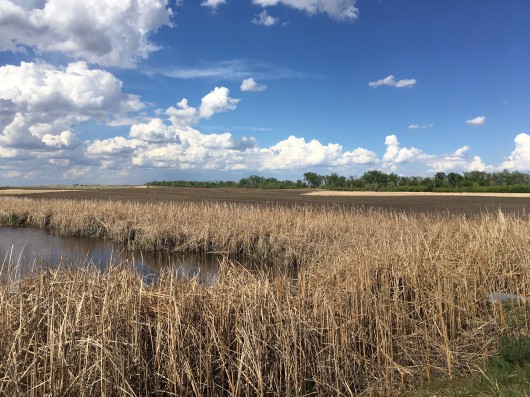 View of Wetland, Farmland and Trees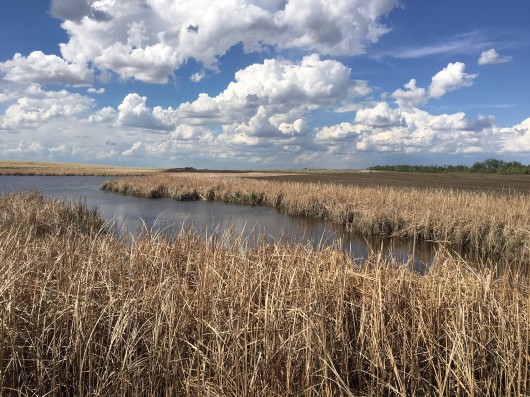 Another view of Marshy Wetland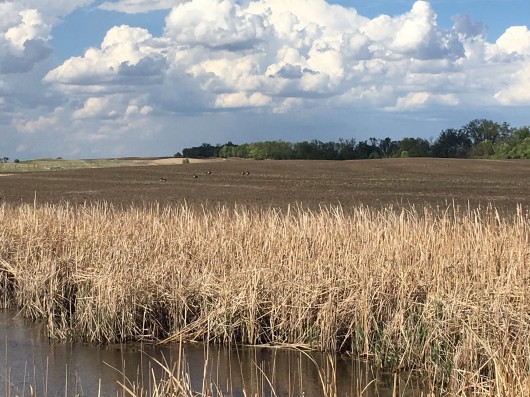 Wetland with CRP in background and dense Trees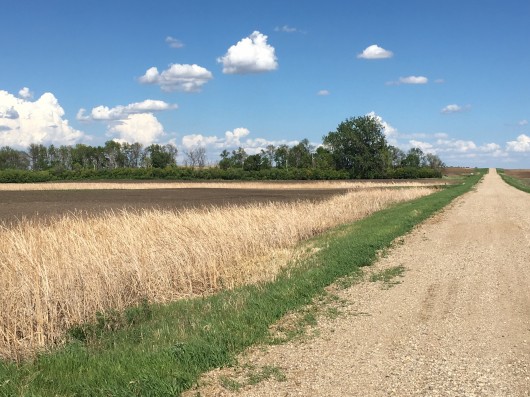 Good road on South side. West side of property looking to East side.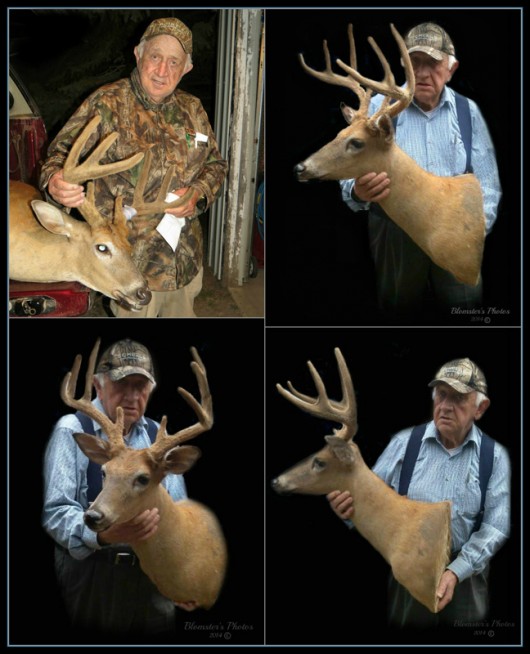 Photos of Seller's Hunt
Soil Map and Legend of Subject Land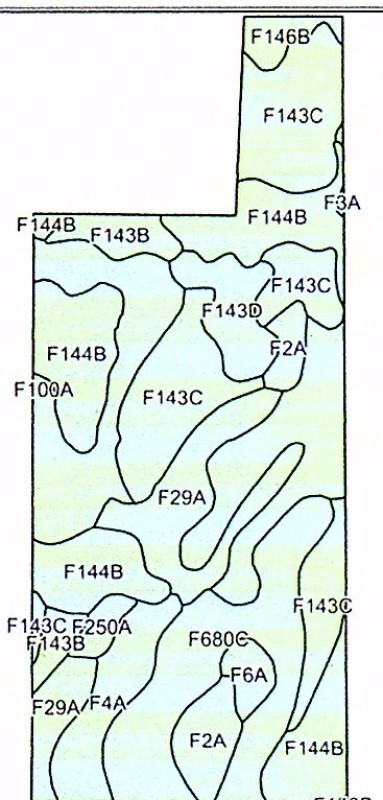 Topography Map of Subject Land Outlined in Black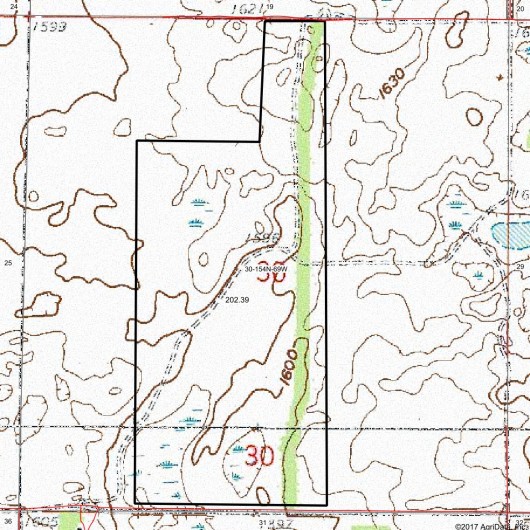 If you are interested in this property, please contact Prairie Rose Realty Inc. at landbroker@bektel.com or call 701-475-2784 or toll free 800-728-7558.
Prairie Rose Realty Inc. is representing the Sellers in this transaction. All information has been gathered from sources considered reliable, however cannot be guaranteed by Prairie Rose Realty Inc.