269 Ac Tri-County Pasture For Sale
Northwest Twp., NW Tuttle, Kidder County, North Dakota
269.35 +/- Acres of picturesque Gentle Rolling Hills of dense Grass with Wetlands for Livestock and Waterfowl. This property has good access along the South side and lends itself to some tremendous Waterfowl, Upland Game and Deer Hunting. This tract of land is part of the 1,590 +/- Ac Tri-County Land we are offering for sale in the same area. Seller's are asking $228,650 or avg. $850/ac
*********************************
Legal Description: Lots 3 & 4, and SW1/4 of Section 5, Township 144 North, Range 74 West as described on abstract subject to easements of record, including all minerals currently owned by Sellers.
Location: From Bismarck, travel East on I-94 approx. 22 miles to the junction of Hwy's 14 going N and Hwy. 83 going S at the Sterling Exit. Turn N and travel 20 miles to the Hwy. 36 junction at Wing, and an additional 12 mi N on Hwy. 14 to 461st Ave. NE and travel 8 miles east to the SW corner of subject land. (See Map)
Acreage Breakdown:
206.5 +/- Ac Grassland
57.92 +/- Ac Water/Wetland and Livestock Dugouts
Easements: There is a USFW Wetland and Grassland Easement on this property. The Wetland Easement prohibits the burning, leveling, filling or draining of Wetlands. The Grassland Easement allows Livestock Grazing at any time and allows Haying after July 15th, but prohibits cultivation. These are perpetual easements and the land is being sold subject to new Owner honoring them.
Annual Income: There are no leases to honor on this property at this time.
Real Estate Taxes: Most recent tax information available states $307.89 per year or $1.14/ac avg. which includes 5% discount for payment by February 15th.
Sellers Asking $228,650 or avg. $850/ac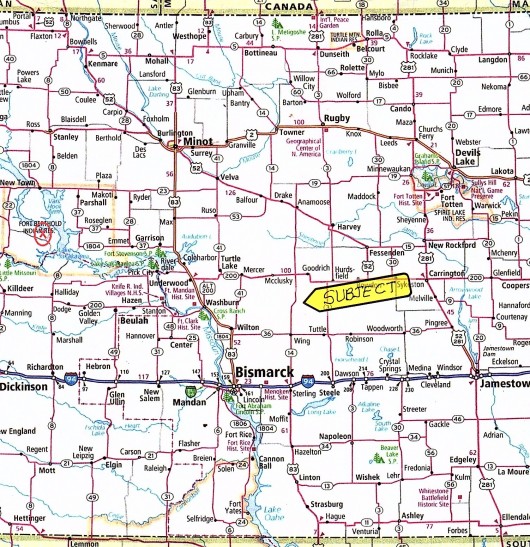 Plat Map showing Subject Land #5 with Orange Arrow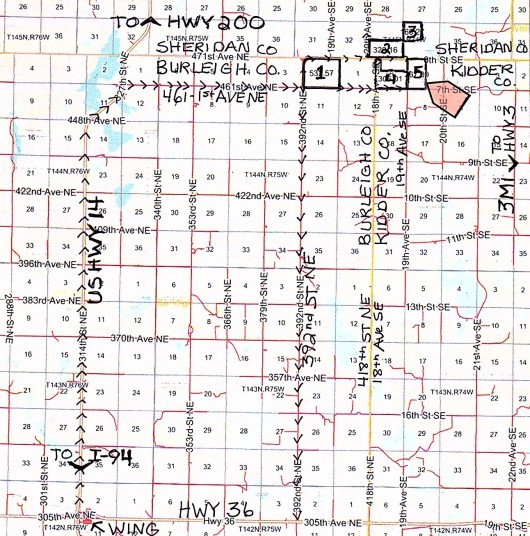 Plat Map showing Subject Land #5 with Orange Arrow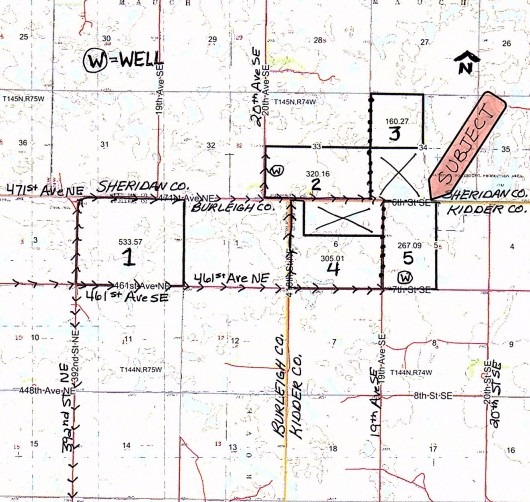 Aerial Map of Subject Land Outlined in Yellow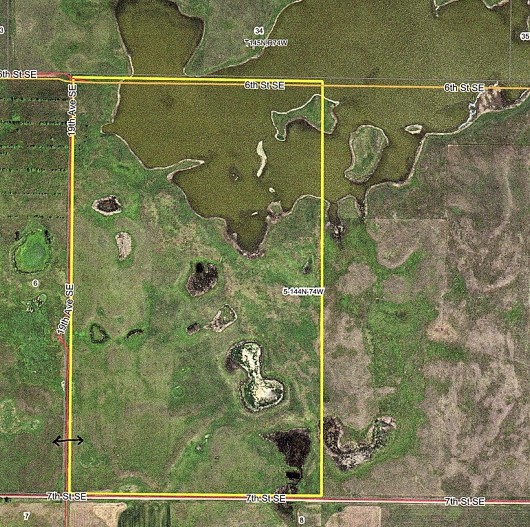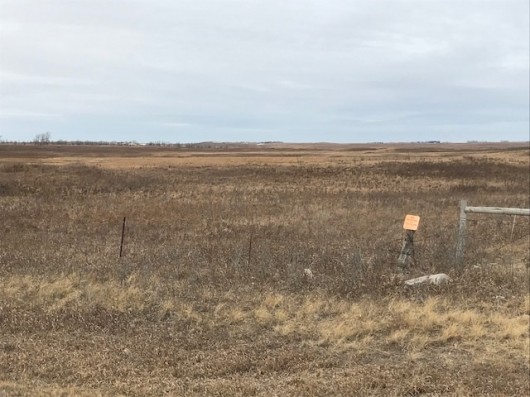 Southeast Corner looking Northwest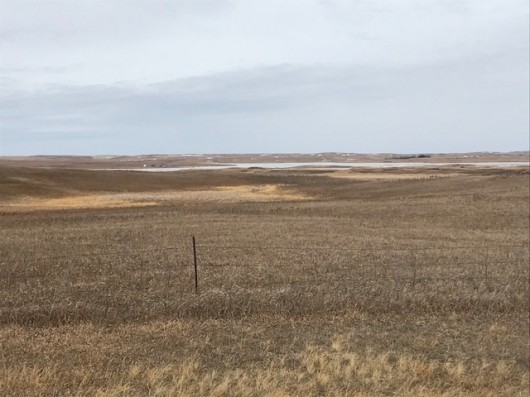 View from South looking North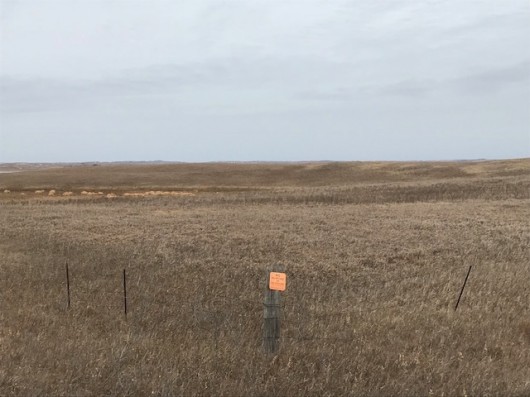 View from Southwest looking Northeast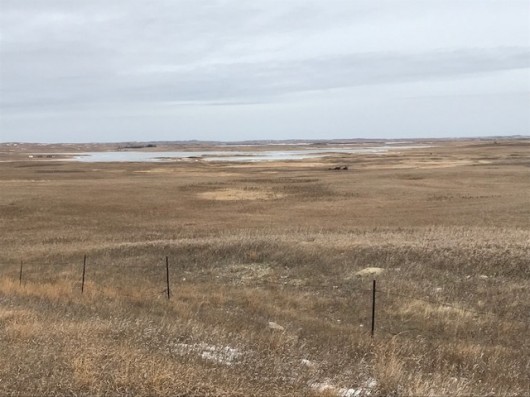 Hill on West side looking East/Northeast over Land & Wetland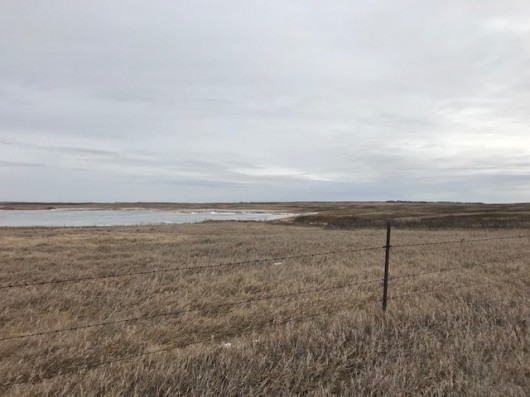 View from Northwest looking Southeast
Soil Map and Legend of Subject Land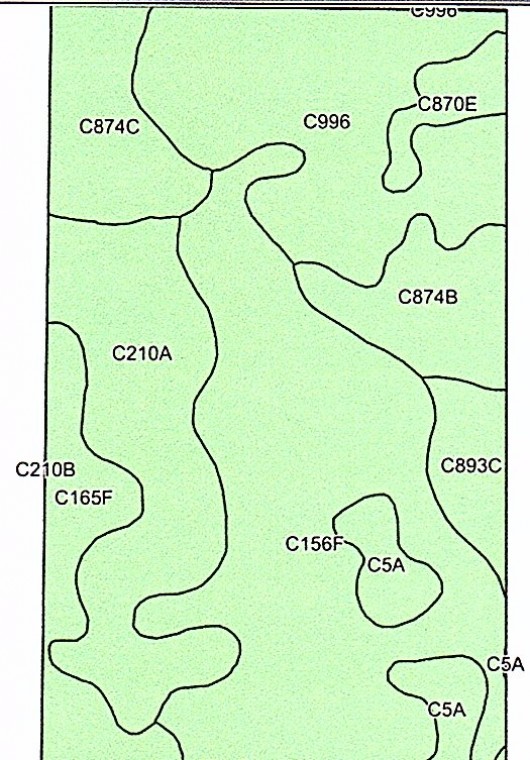 Topography Map of Subject Land Outlined in Black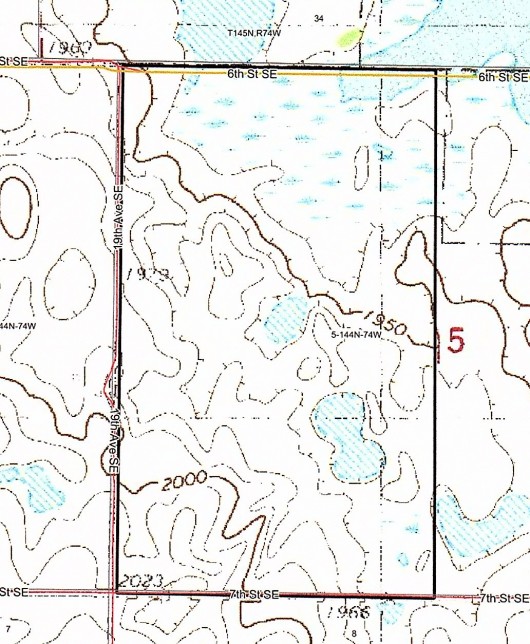 If you are interested in this property, please contact Prairie Rose Realty Inc. at landbroker@bektel.com or call 701-475-2784 or toll free 800-728-7558.
Prairie Rose Realty Inc. is representing the Sellers in this transaction. All information has been gathered from sources considered reliable, however cannot be guaranteed by Prairie Rose Realty Inc.