31 Ac Goodrich Farm For Sale
1841 First St. NE, Goodrich, Sheridan County, North Dakota
A Great Opportunity for a nice Farm on 31 Acres just outside of Goodrich in the Heart of Central North Dakota. Private with excellent access and everything Rural North Dakota has to offer. This property has a 1979 Split-Level 3 Bedroom/2 Bath partially Furnished Home w/Double Attached Garage with 1,228 sq ft on Main Level and partially Finished Daylight Lower Level, 40'X60' Barn with Corrals, Waterer, Gates and good Windbreak Panels, 40'X60' Machine Shop w/220V, Tools & Sliding Doors and Dense Mature Trees on 3 Sides, along with 14 Acres of Productive Cropland for the perfect Family Hobby Farm. Also includes Dual Propane/Electric Heat, Rural Water Membership, Well, Gravity Fuel Tank, 3 Storage Bins and Turn Key including all of the Tools, Furniture & Appliances, but reserving the Lawnmower. Ready to Move In! Asking: $183,000
*********************************
Legal Description: Outlot A consisting of 31 Ac +/- in Section 30, Township 146 North, Range 74 West including all minerals currently owned.
Location: From Bismarck, ND travel 20 mi East on Interstate 94 to Sterling Exit. Turn North on Hwy 14 and travel 40 miles to Hwy. 200. Turn East on Hwy. 200 and travel 6 mi to the curve at Goodrich. Continue on Hwy 200 to the South and where the Hwy. curves back to the East, continue South 1 mile to 1st St. NE. Turn West (R) and travel 1-1/2 mi to the SE corner of Subject Property and long driveway. (See Map Below) From Minot take Hwy. 52 to Anamoose and South on Hwy. 14. Or travel South on Hwy. 83 to Hwy. 200 and then East past McClusky to Goodrich. From Jamestown, travel West on I-94 to Steele Exit 200, turn North on Hwy. 3 and travel to Hwy. 200. Turn West towards Goodrich and turn South as soon as Hwy. 200 curves North. (See ND Map Below)
Acreage Breakdown:
* 14.1 Acres Cropland * 11.54 Acres Buildings, Corrals, Trees, Driveway and Grass/Hay. * 5.36 Acres Trees and Grass/Hay
Easements: There are NO USFW Easements on this Property.
Annual Income: There are NO Leases on this Land, however the Seller owns the Farmland around this Property and is interested in Renting it from the new Owner and farming it with the rest of the Land.
Real Estate Taxes: Most Recent 2022 Real Estate Taxes were $167.13/year which includes 5% Discount for payment by February 15th. There are NO Special Assessments.
Note: This Home is heated with Electric Baseboard Heat with Propane Heat Furnace as a backup. The Hot Water Heater is Electric. There is a large wall A/C Unit in the Main Upper Level Dining Room. The Sellers have not personally lived on this Property. It is being Sold "As Is" with everything in all of the Buildings and on the Land included in the Sale at no extra cost, with the Exception of the Lawnmower in the Attached Garage that is Excluded or Reserved by Seller.
Sellers Asking: $183,000 SALE PENDING!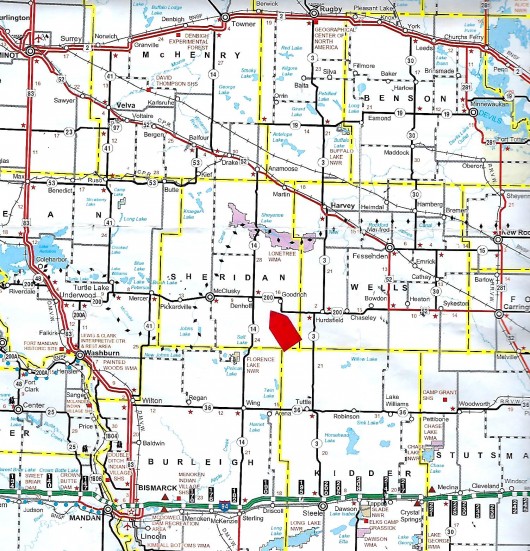 Plat Map of Subject Property. Each square = 1 mile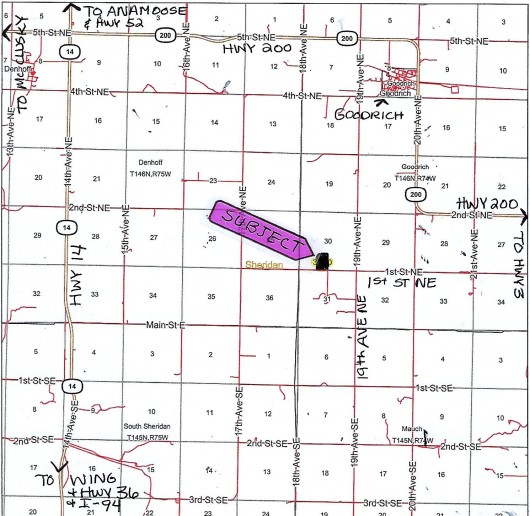 Plat Map of Subject Property - Each Square = 1 mile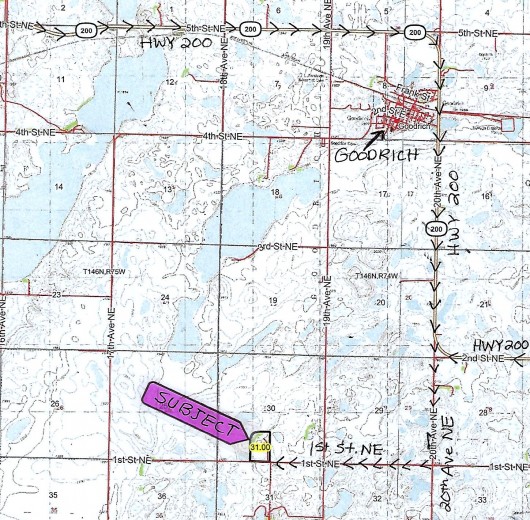 Aerial Map of Subject Property Outlined in Yellow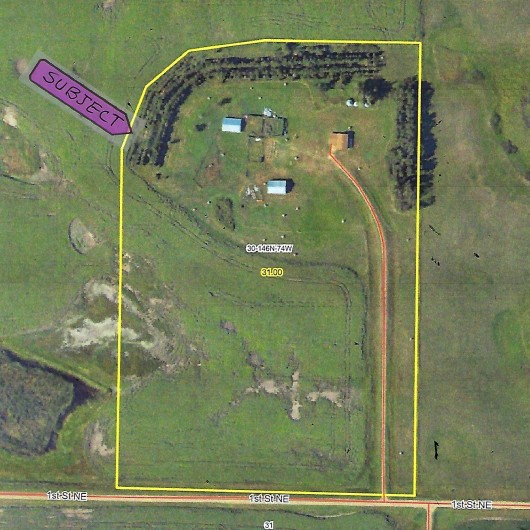 Aerial map showing surrounding Land to Subject Property Outlined in Yellow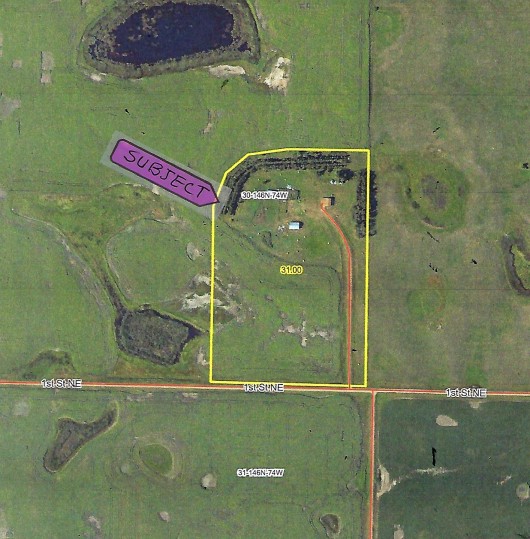 Aerial Map showing surrounding Land to Subject from Hwy. 200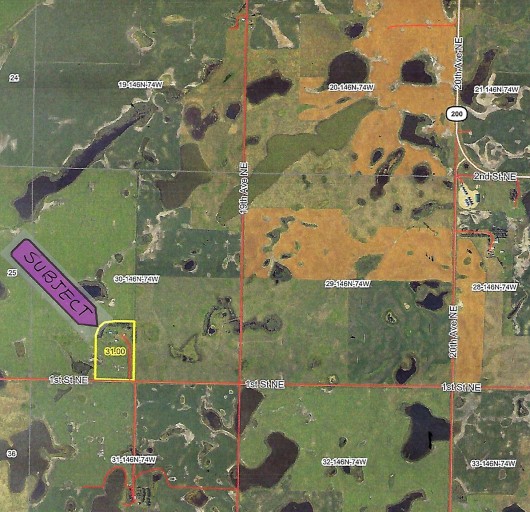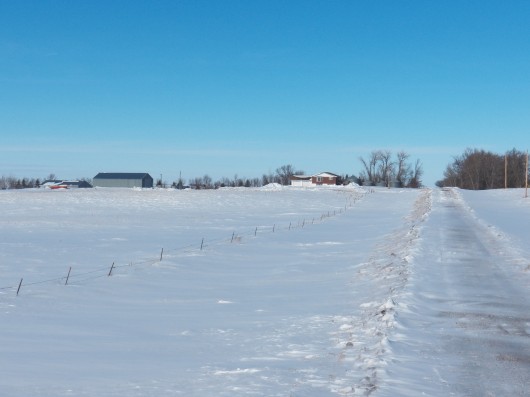 View of Subject from the road looking N down Driveway to Buildings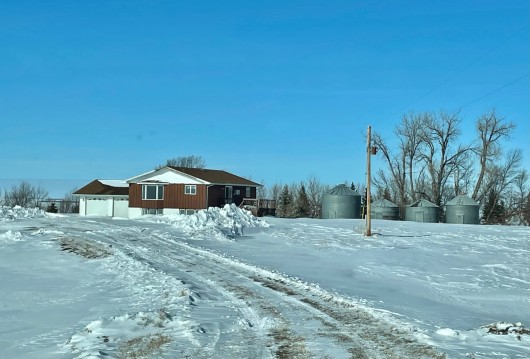 View of House and Storage Bins driving towards Buildings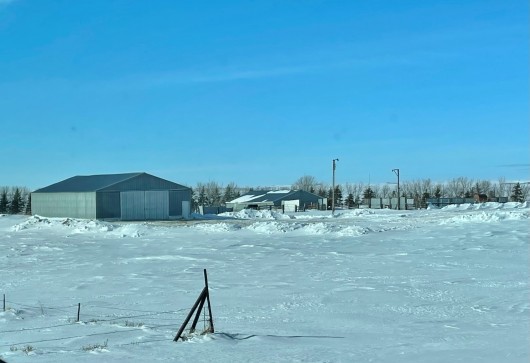 View of Shop and Barn Outbuildings to West of House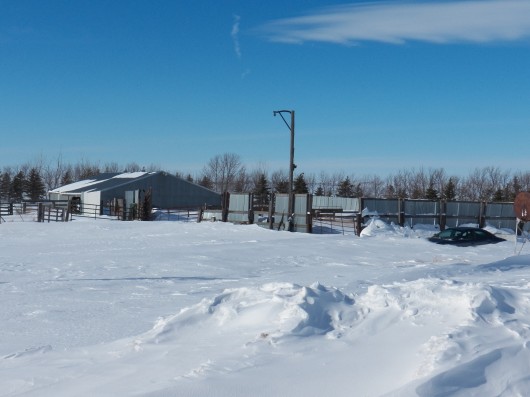 View of 40'X60'Barn, Corrals and Windbreak Panels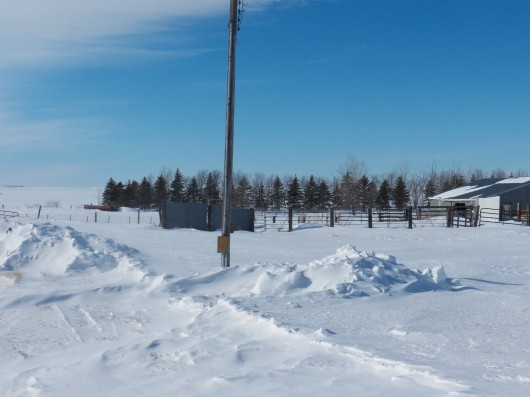 Corrals on South side of Barn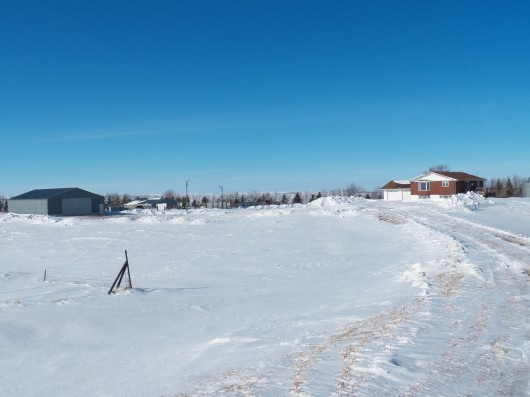 Buildings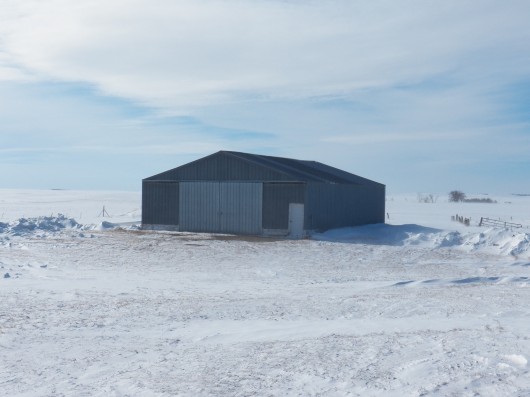 40'X60' Shop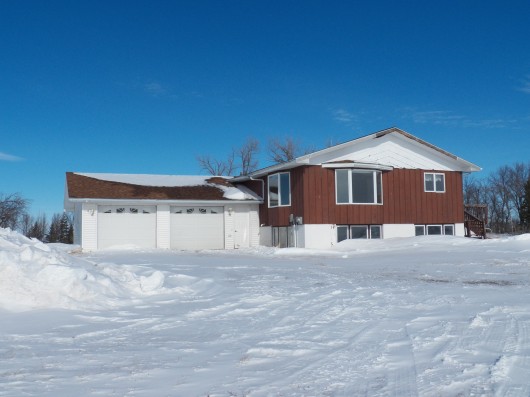 Split Level Home with Double Attached Garage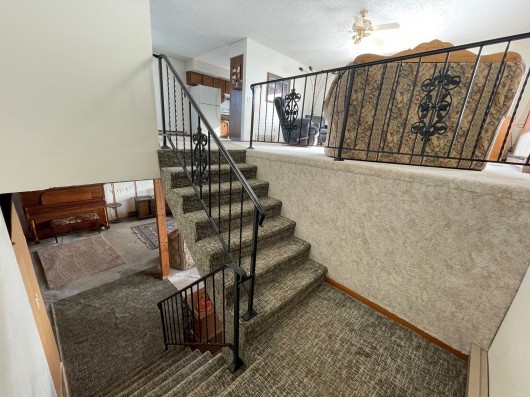 Entry into House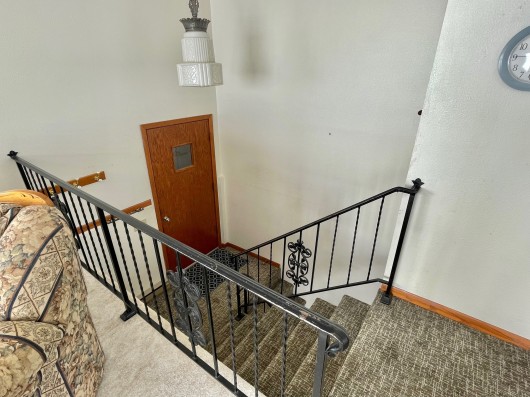 Second view of Entry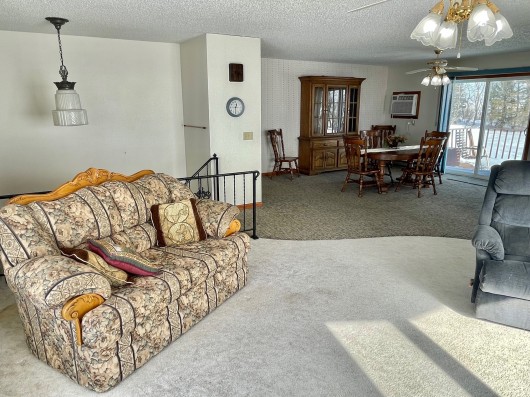 Entering Upper Level Great Room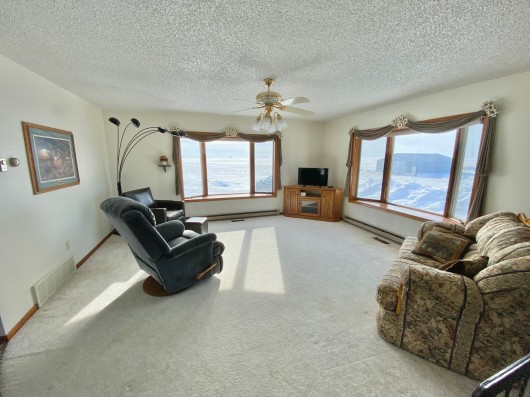 Living Room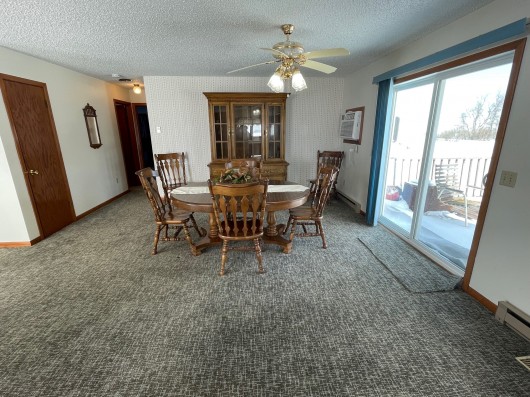 Dining Room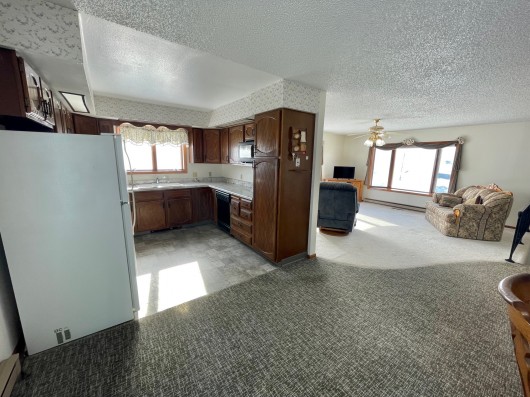 Kitchen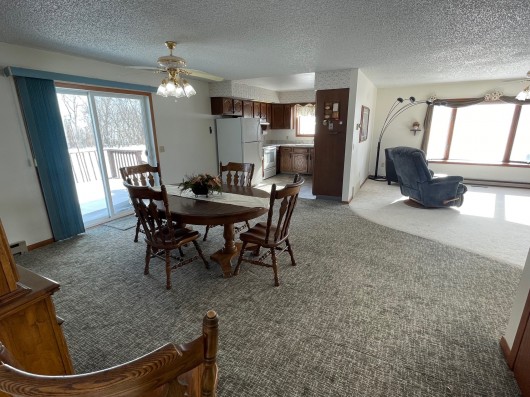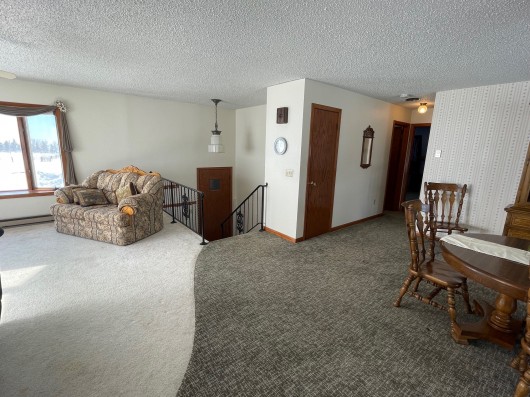 Hallway next to Stairs leads to Full Bath/Laundry & 2 Bedrooms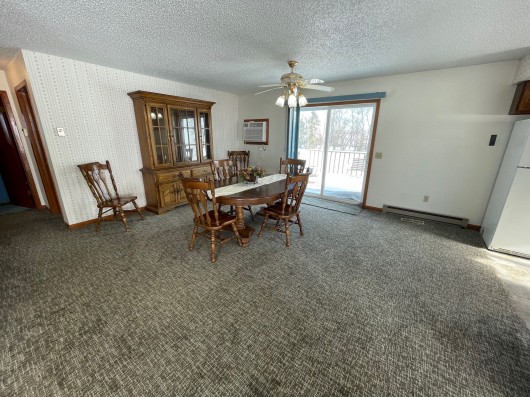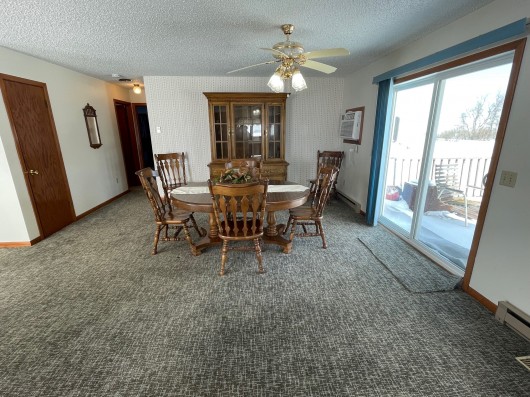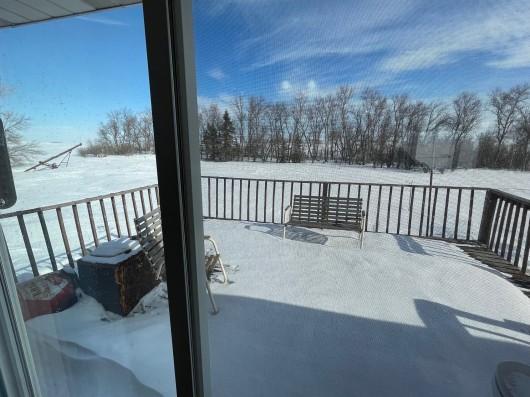 View out Arcadia Doors in Dining Room to East Deck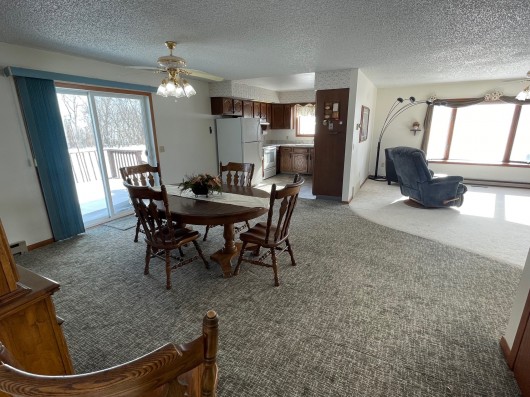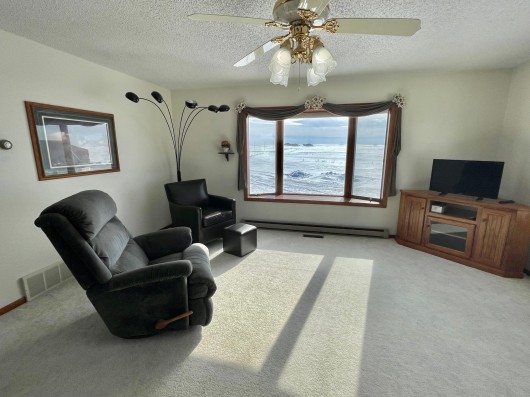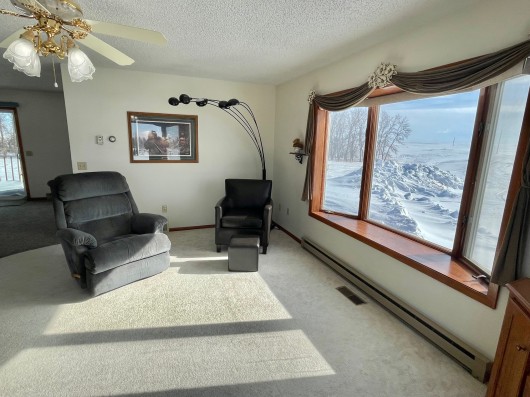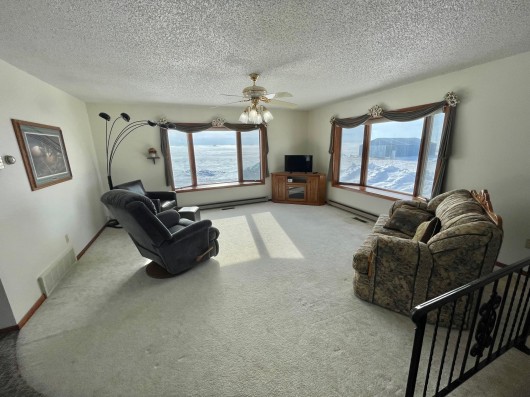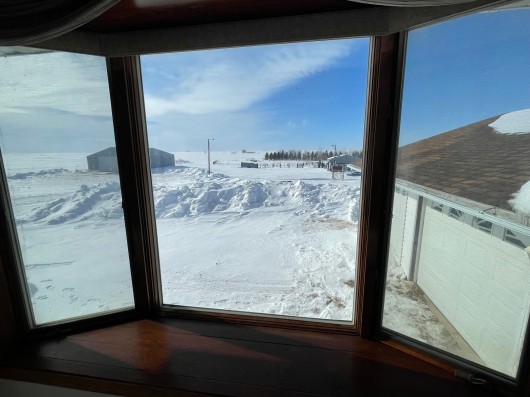 View out Living Room Window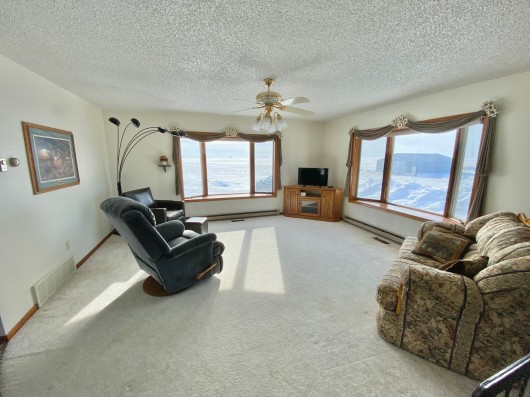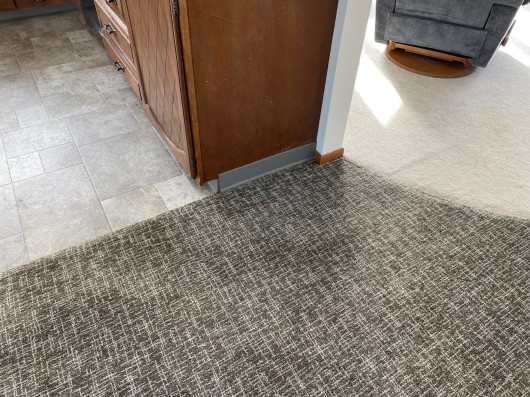 Flooring in Great Room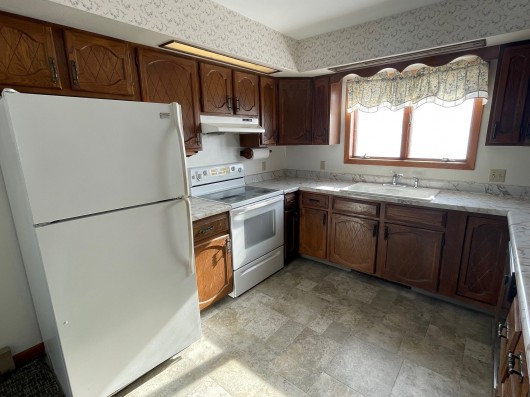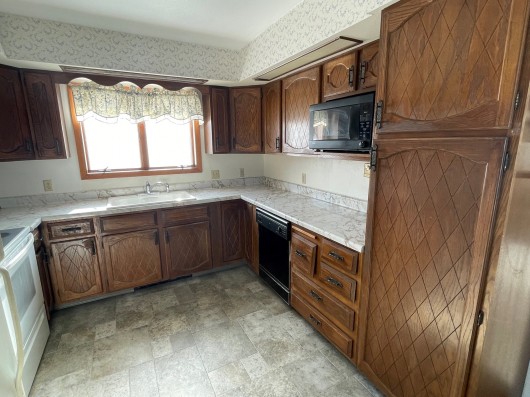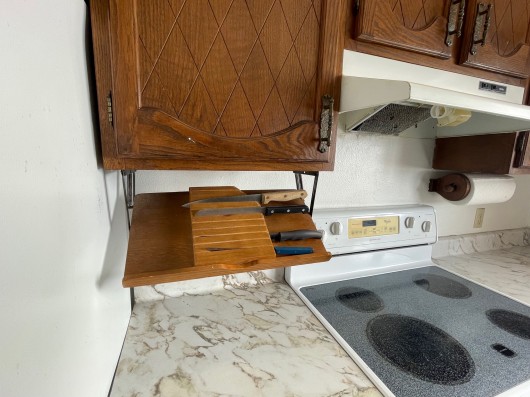 Hidden Pulldown Knife Drawer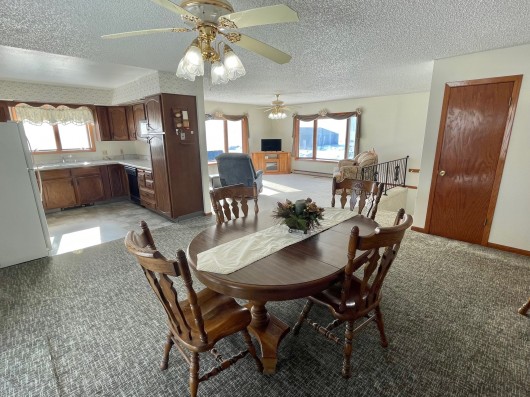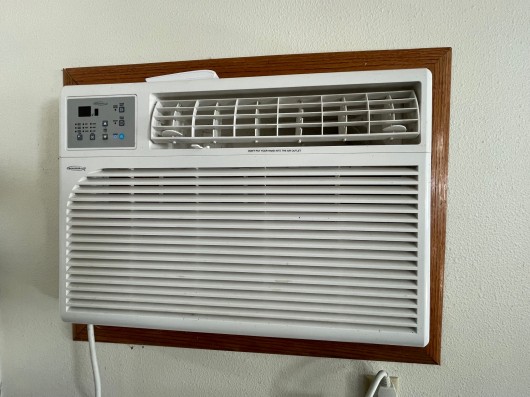 Wall Air Conditioning Unit on Main Upper Level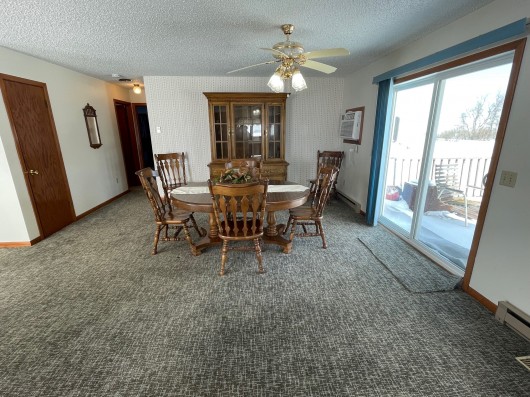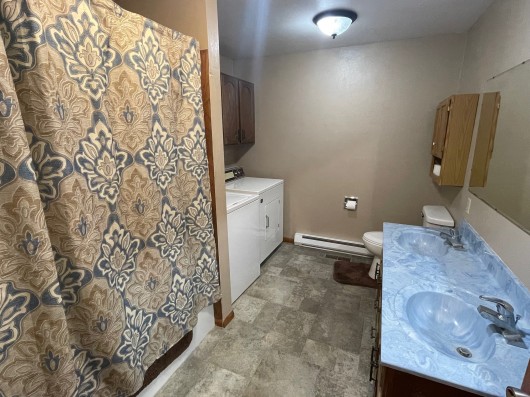 Full Bath and Laundry on Main Level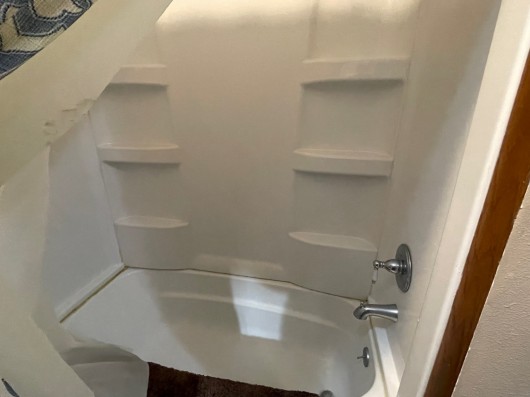 Tub/Shower Surround in Full Bath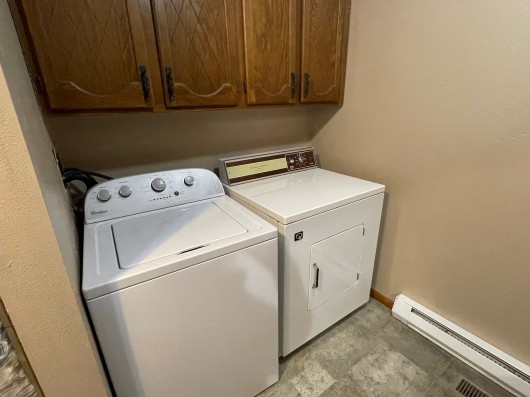 Washer & Dryer Included in Full Bath Main Level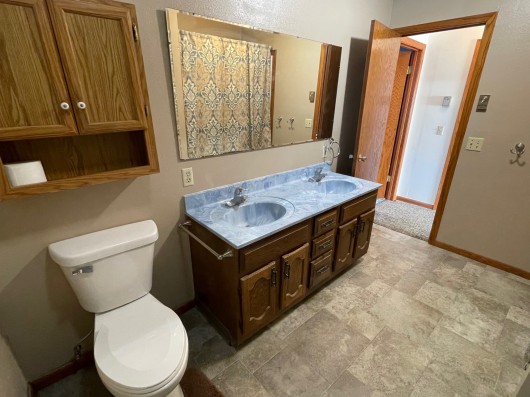 Another view of Full Bath on Main Level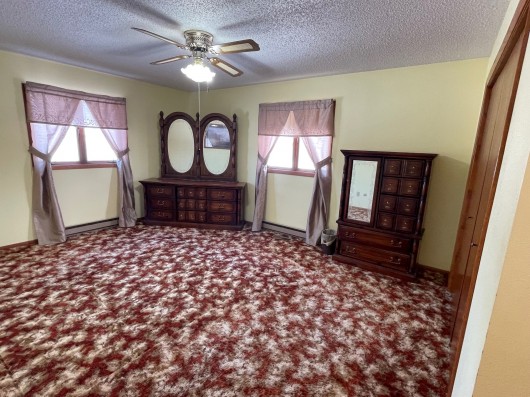 Bedroom 1 on Upper Level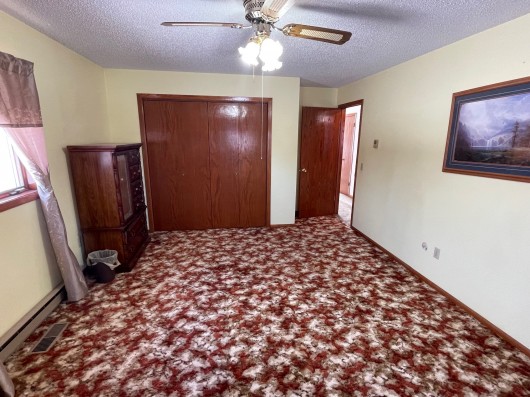 Second View of Bedroom 1 on Upper (Main) Level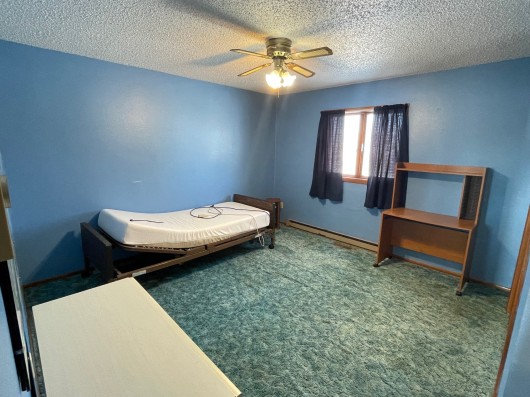 Bedroom 2 on Main Upper Level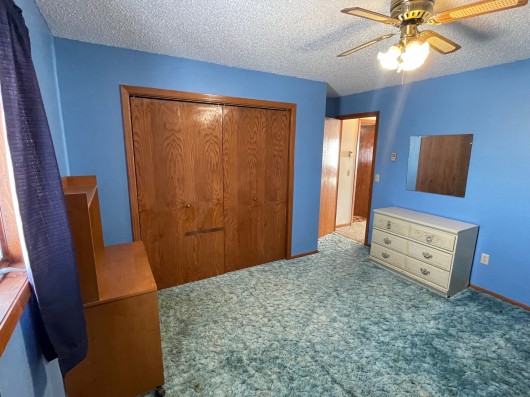 Another view of Bedroom 2 on Main Upper Level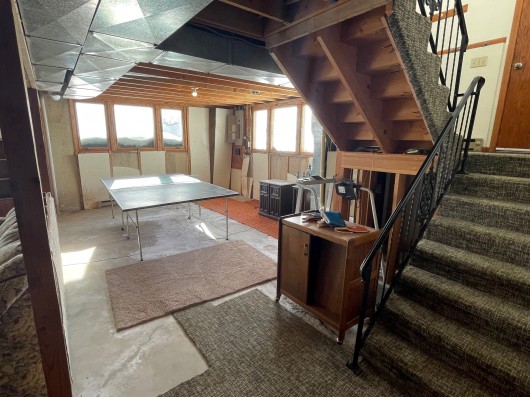 View of Lower partially finished Daylight Level

Side by Side Family Room & Recreation Room in Lower Level.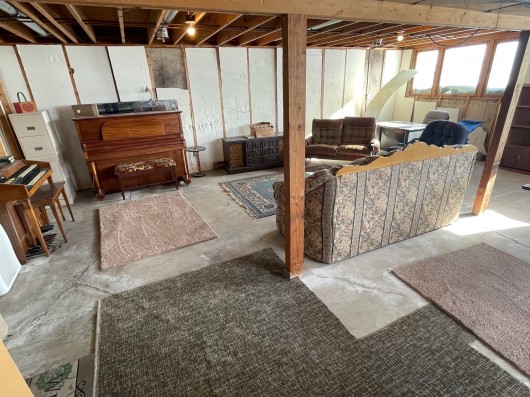 Family Room. Furniture included, partially finished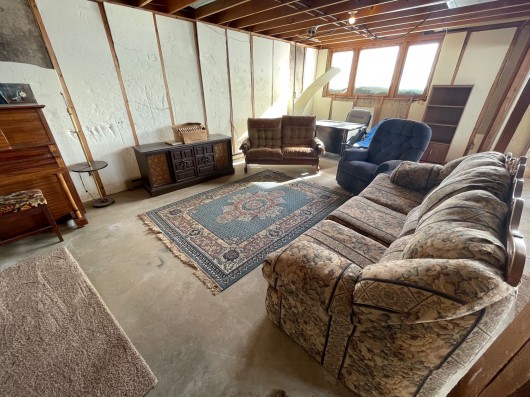 Family Room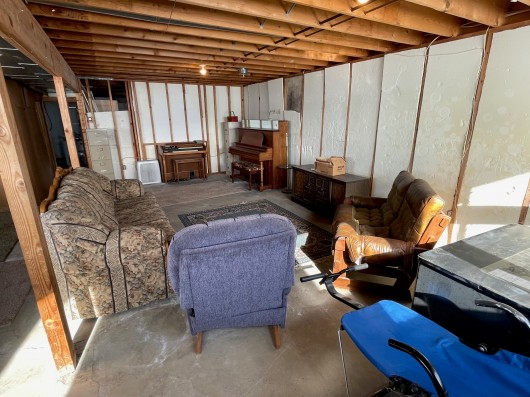 Family Room from Daylight Window looking North to Bath & Bedroom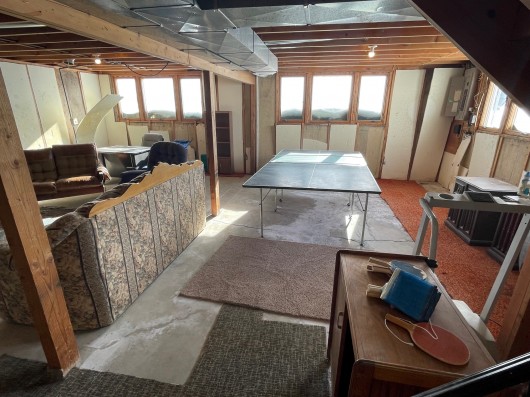 Recreation Room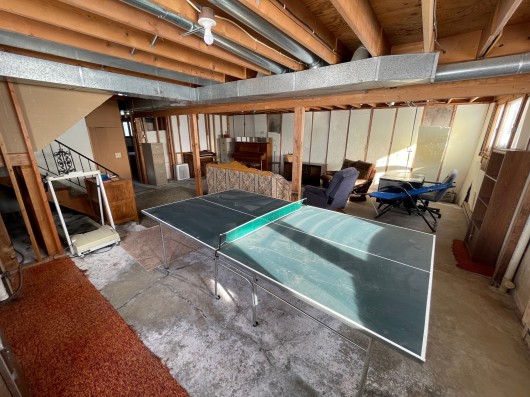 Recreation Room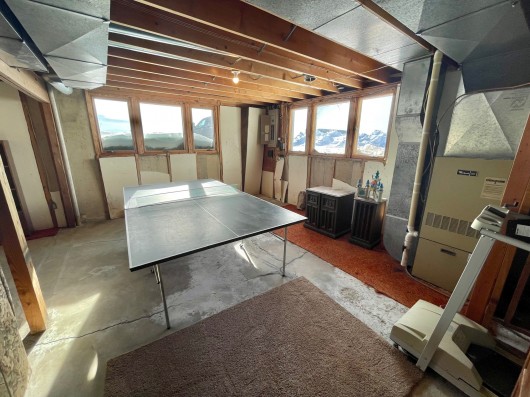 Rec Room with Utilites. Unfinished. West Storm Window needs glass.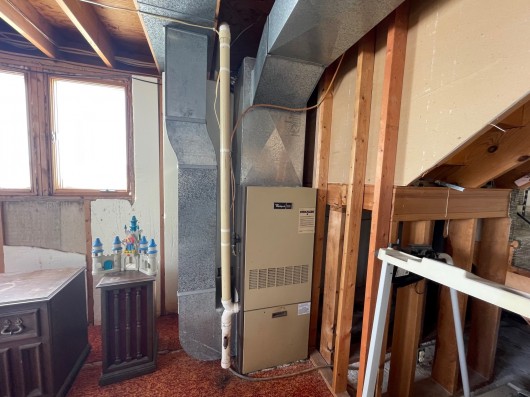 Backup Propane Furnace in Rec Room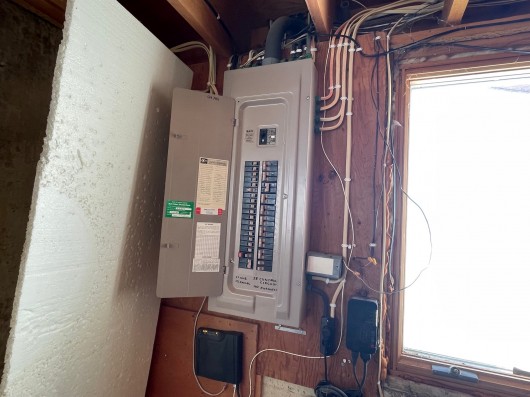 Electrical Box in Rec Room corner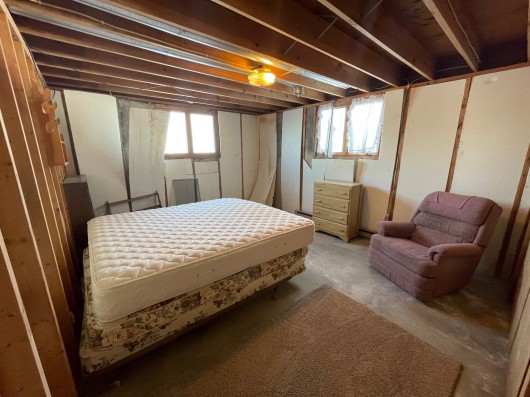 Bedroom 3 in Daylight Lower Level, partially finished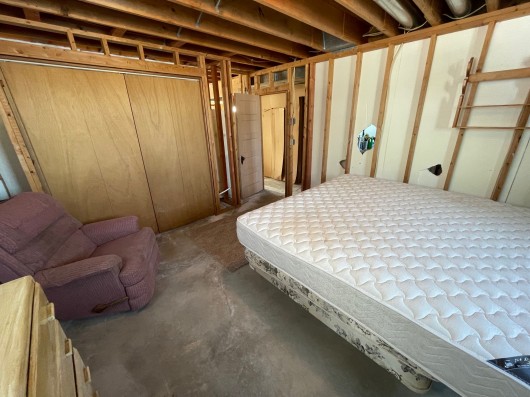 Another view of Bedroom 3 in Lower Level, partially finished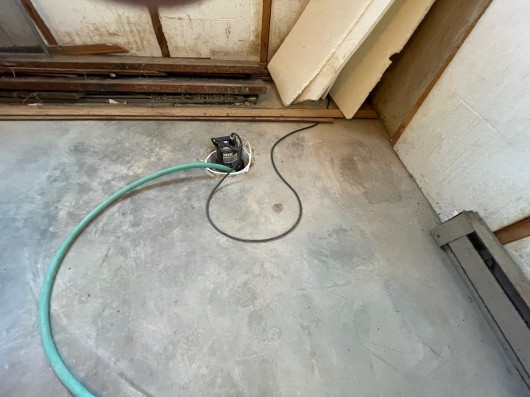 Sump Pump in Lower Level as precaution to keep out any moisture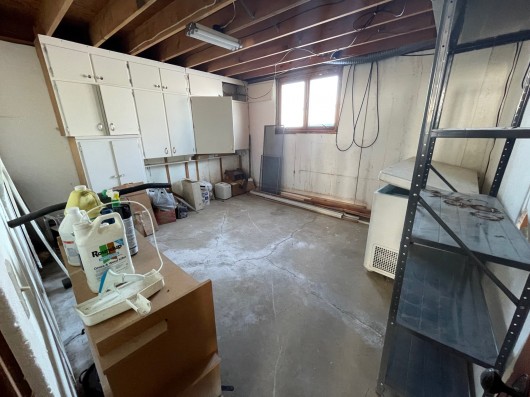 Storage Room in Lower Daylight Level, partially finished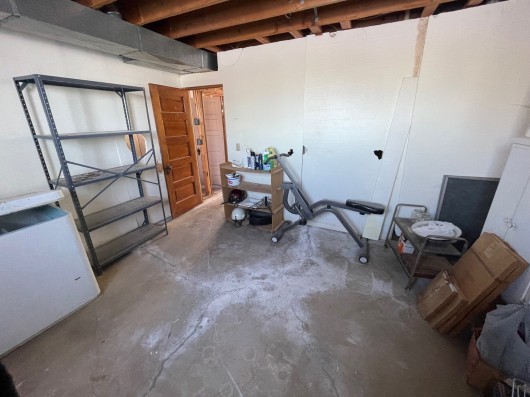 Second view of Storage Room in Lower Level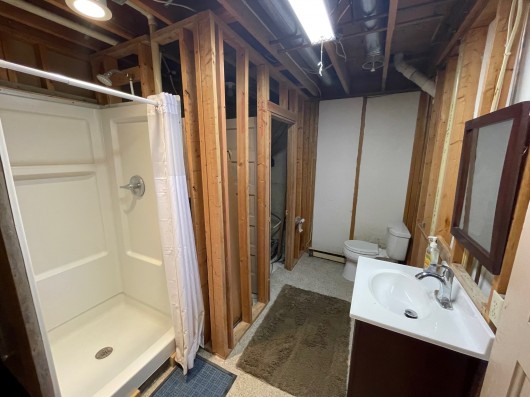 Lower Level Bathroom w/Shower. partially finished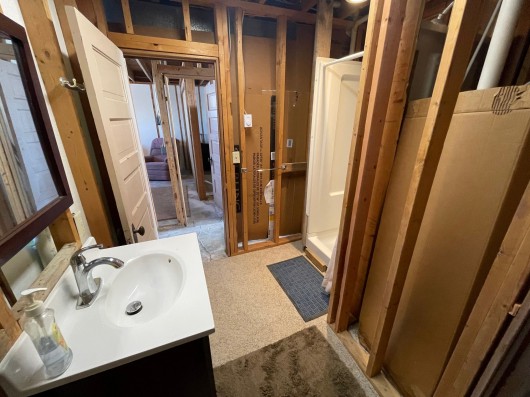 Another view of Unfinished Lower Level Bathroom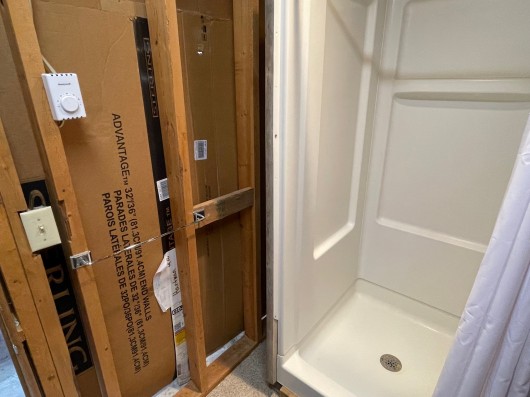 Shower in Lower Level Bathroom w/Cardboard Walls, Unfinished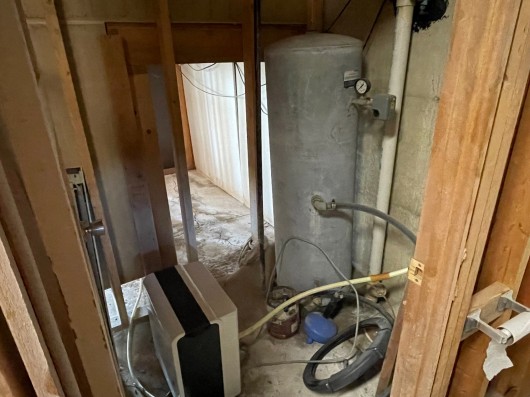 Under Stairs Pressure Tank/Water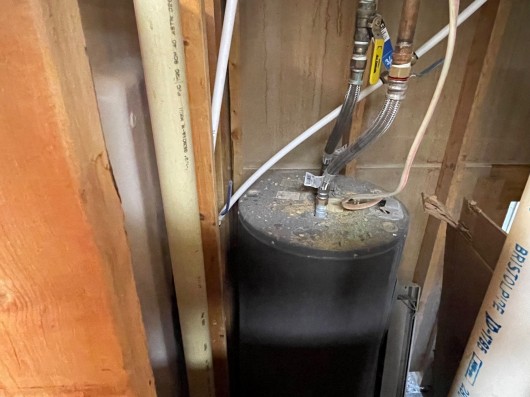 Under Stairs Electric Hot Water Heater

Exit Doors in Garage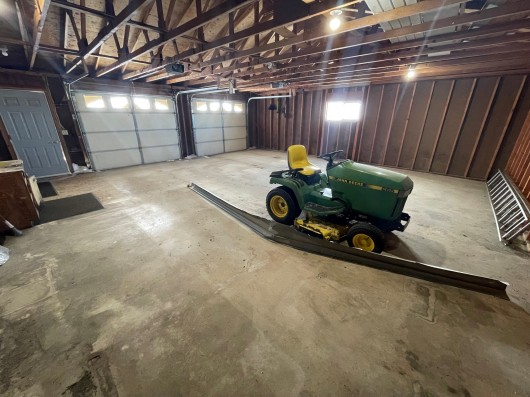 Double Attached Garage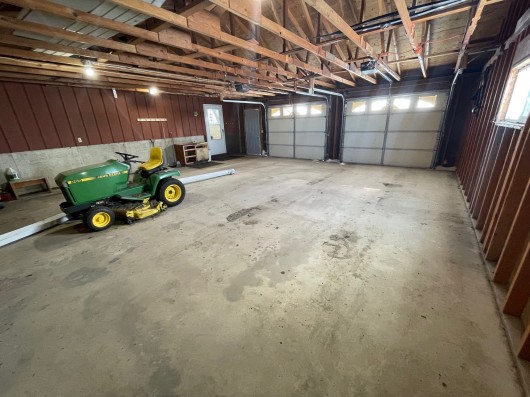 Another view of Double Attached Garage, Lawnmower Excluded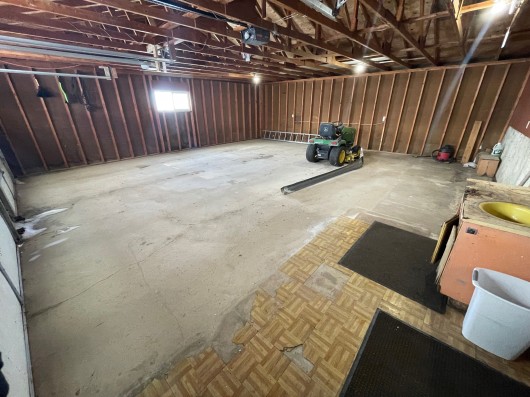 View of Attached Double Garage, Lawnmower Reserved by Sellers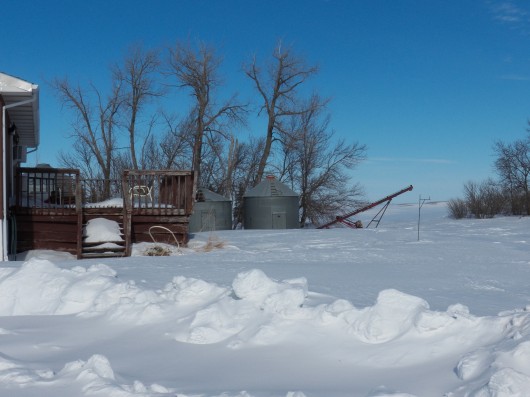 East side of House showing Attached Deck

Fuel Gravity Tank included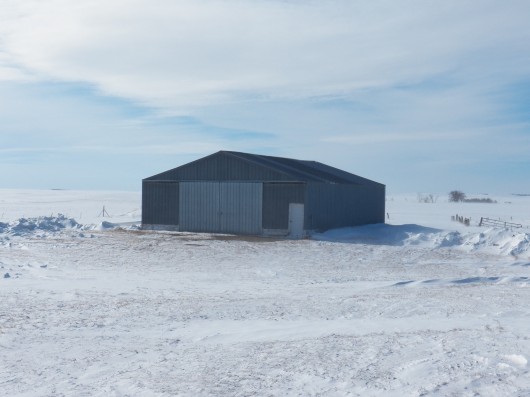 Another view of 40'X60' Machine Shop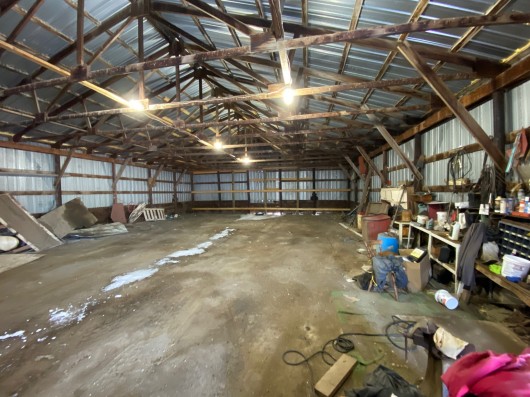 Interior of Machine Shop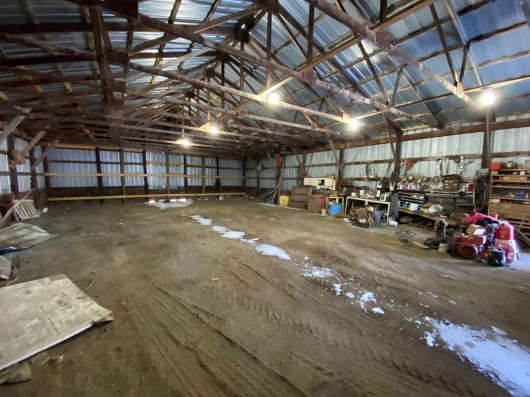 Second view of Shops Interior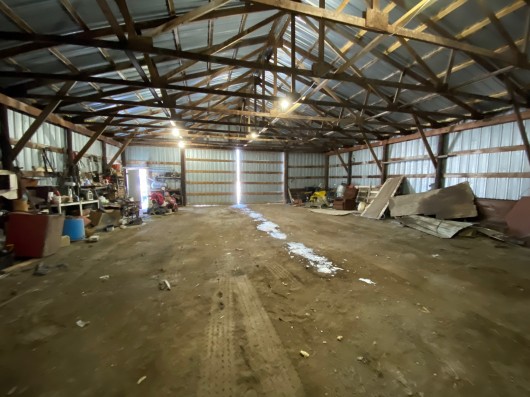 West end of Shop looking East to Sliding Doors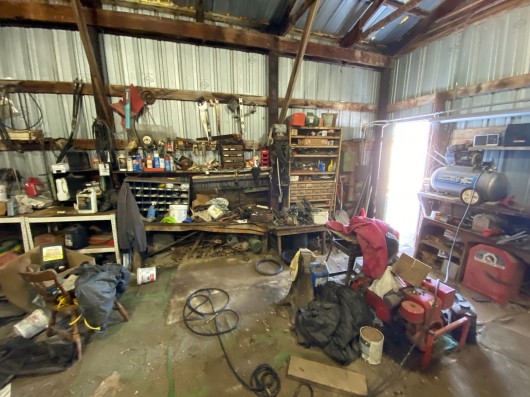 Work Bench area, everything "As Is"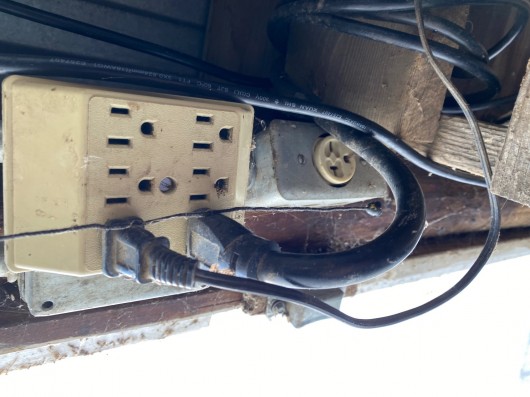 Shop Electric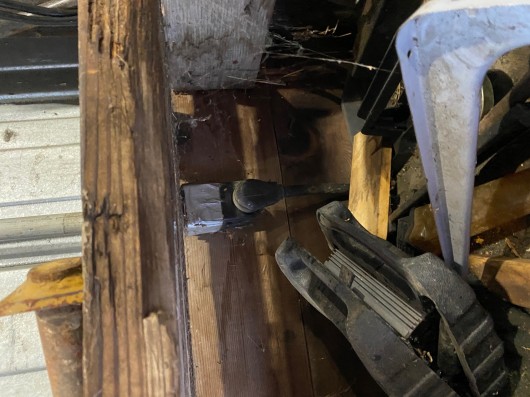 Shop Electric Power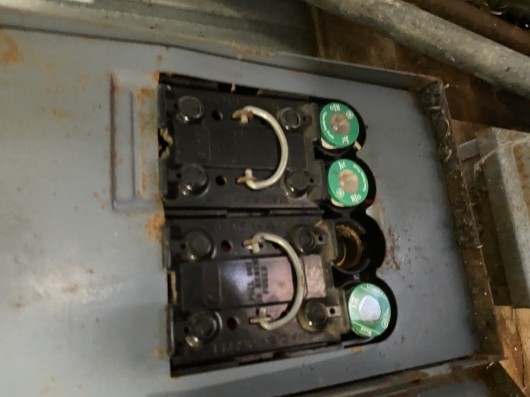 Shop Electric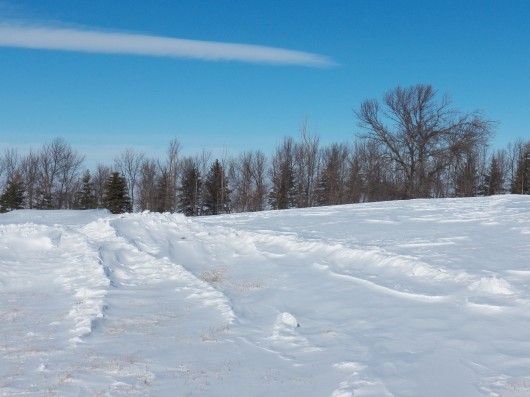 View of Backyard. Lots of Snow this year!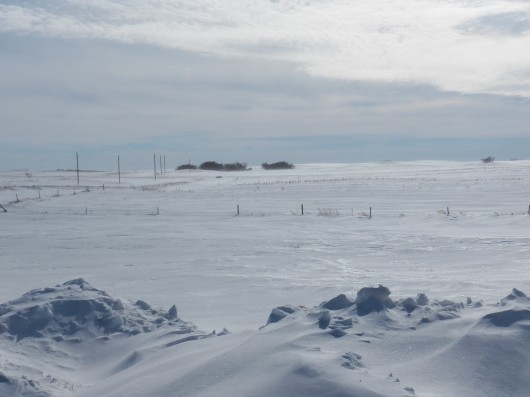 View from Yard looking South to Road

View from East to West across Field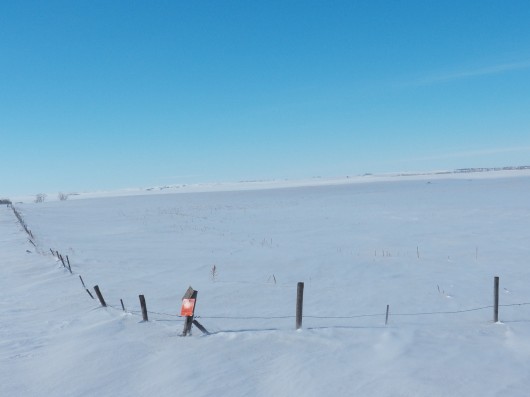 SE corner of Field looking Northwest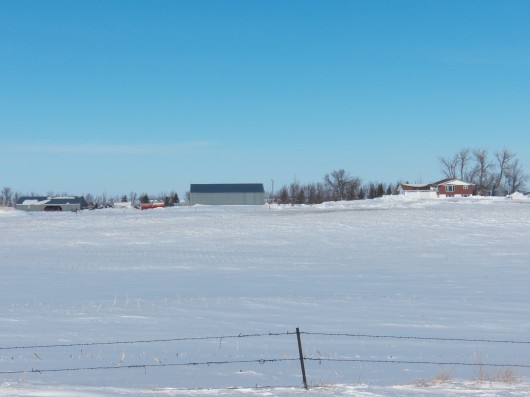 View from Road looking North to Buildings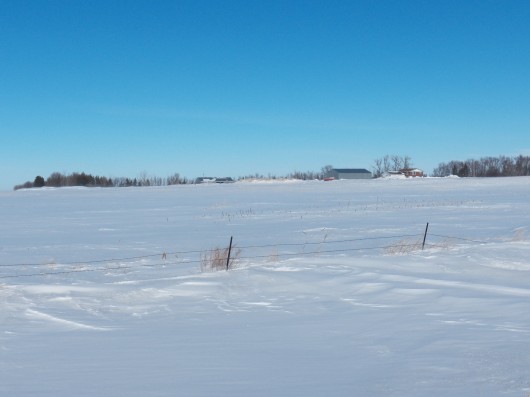 View of Subject from SW corner looking NE

View from SW looking North across Subject
Blueprint of House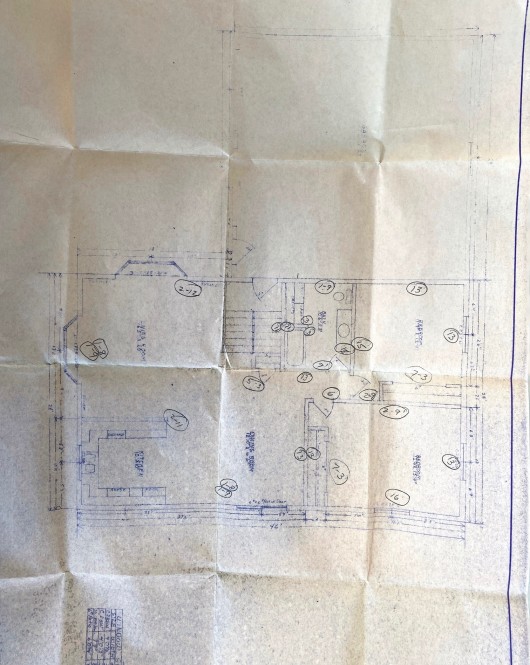 Soil Map & Legend of Subject Land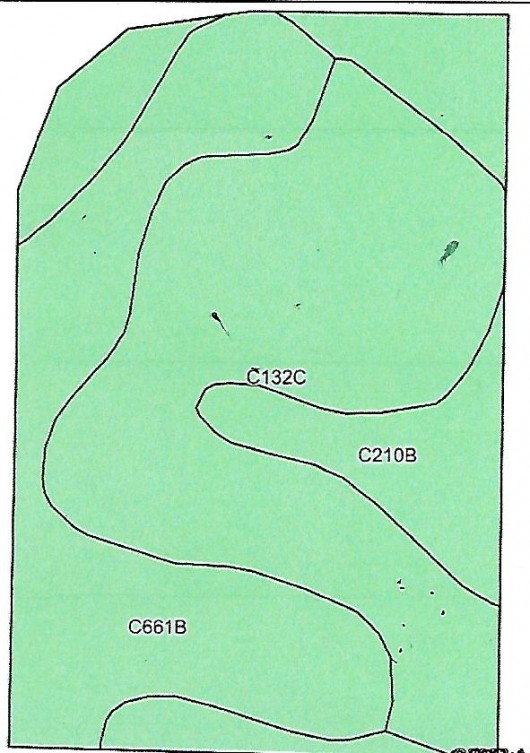 Hillshade Map and Legend of Subject Land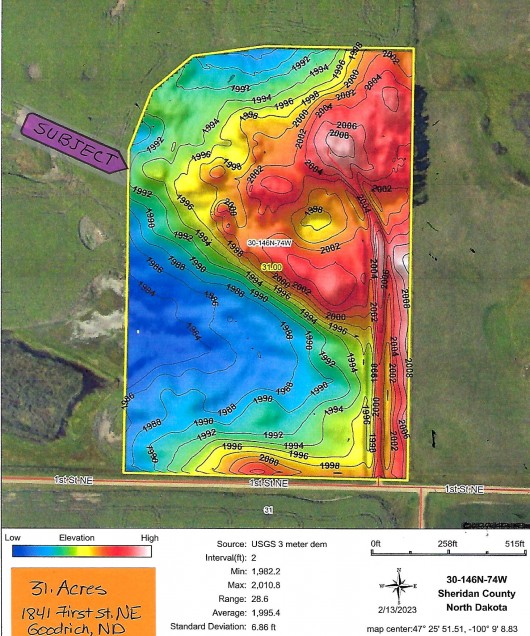 Topography Map of Subject Land Outlined in Black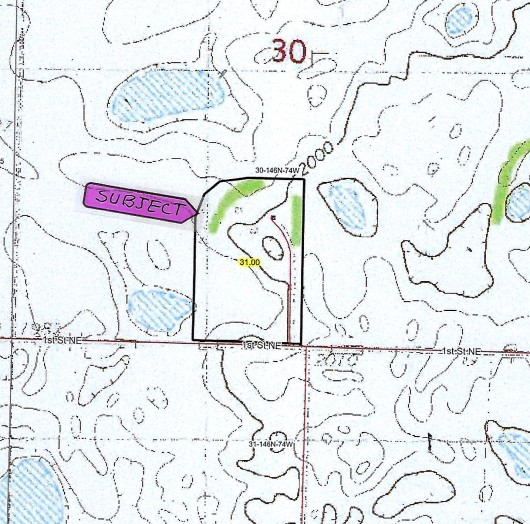 This Property is shown by appointment only. Please contact Chauncey Turner at 701-220-3430 or landman@bektel.com for questions or to set up an appointment. Or please call Prairie Rose Realty Inc. at 800-728-7558 or 701-475-2784.
Prairie Rose Realty Inc. is representing the Sellers in this transaction. All information has been gathered from sources considered reliable, however cannot be guaranteed by Prairie Rose Realty Inc.