317.5 Ac Manning Twp. Land For Sale
Manning Twp., Steele, Kidder County, North Dakota
317.5 Acres Agriculture Land located 1/2 mile West of Paved Road South of Steele, with 90 acres of Cropland, 125 Acres of Pasture with a nice stand of grass and good water and 89 Ac of Hayland w/balance in Wetland. Fences belong to Renter and Neighbor except for N Pasture Fence is included. Available to plant and graze this season, or a good renter is available. Seller's Asking: $315,000 or avg. $992/ac
*********************************
Legal Description: NW1/4, SW1/4 less 2.5 Acres R/W of Section 8, Township137 North, Range 73 West, Manning Township, Kidder County as described on abstract.
Location: From Interstate 94 at Exit 200 (40 miles east of Bismarck), turn S and drive thru Steele to the S side of town where it dead ends at the school and E to the SE corner of town. Drive south on paved road for 10 miles and turn W onto 49th St. SE. Travel one-half mile to the NE corner of the subject land. Go an additional one-half mile to the NW corner. (See Map)
Acreage Breakdown:
89.8 +/- Acres Cropland with 55.1 PI Average
124.97 +/- Acres Pasture
89.02 +/- Acres Hayland
Balance Wetland or Other
Easements: There are NO USFW Wetland or Grassland Easements on this land.
Real Estate Taxes: Most recent taxes available on this land are $687.96/year or $2.17/acre average which includes 5% discount for payment by February 15th.
Note: A good renter is available on this land if new Owner chooses to lease it. The 2 wire fence and posts along the road belong to the Renter, including gates. The fence on the East side of the Property belongs to the Neighbor. The fence along the West and South side of the Pasture belongs to the Renter/Neighbor and all will be removed unless land is leased to them. The fence on the North side of the Pasture belongs to Seller and will be included in the sale.
Seller's Asking: $315,000 or average $992/acre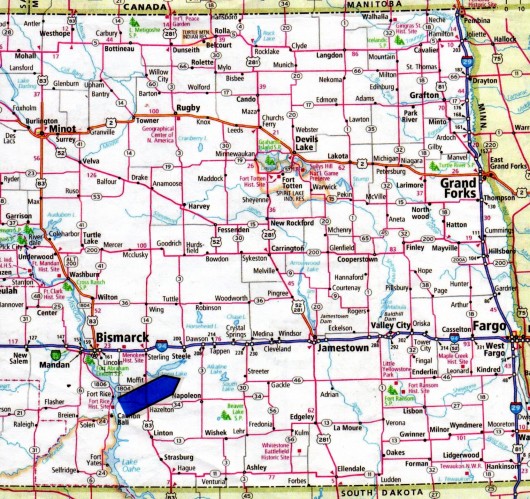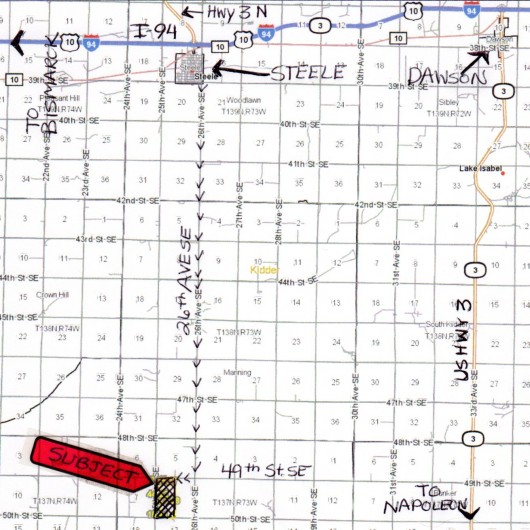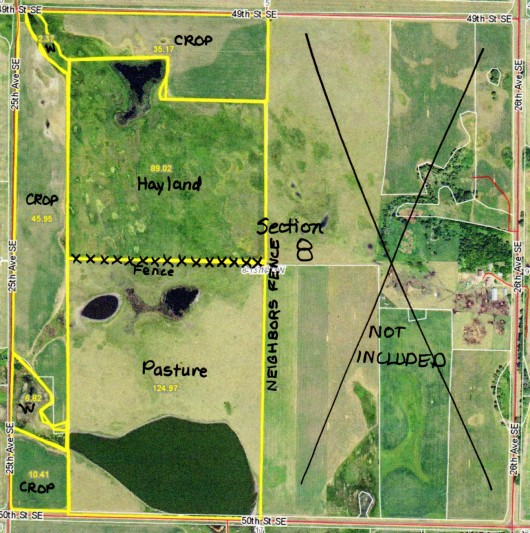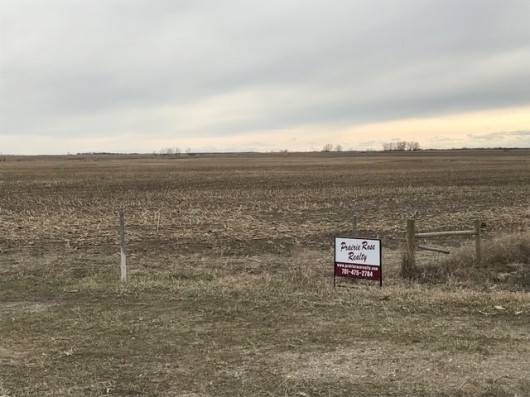 NE corner looking Southwest on Subject Land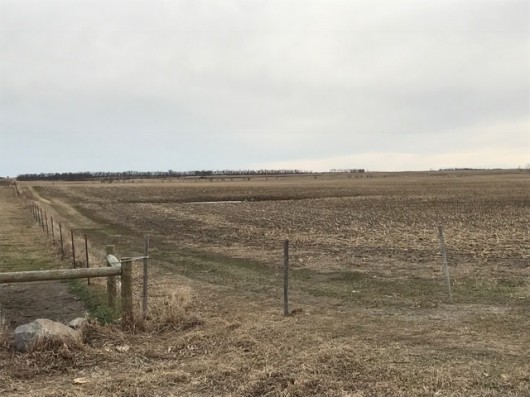 From NE corner looking South along East Fence Line.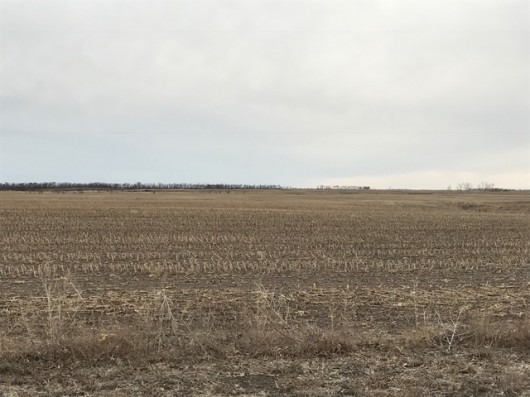 Looking from the North to South on Subject Land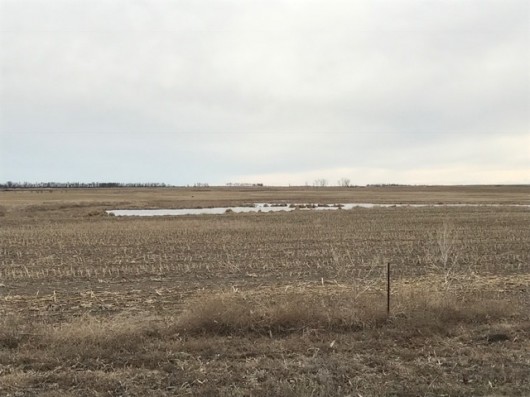 Looking from N to S on Subject Land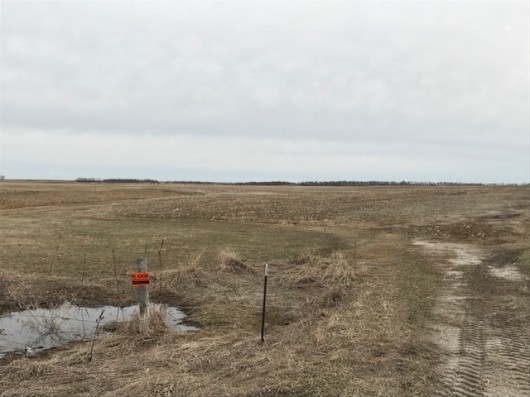 NW corner looking SW on Subject Land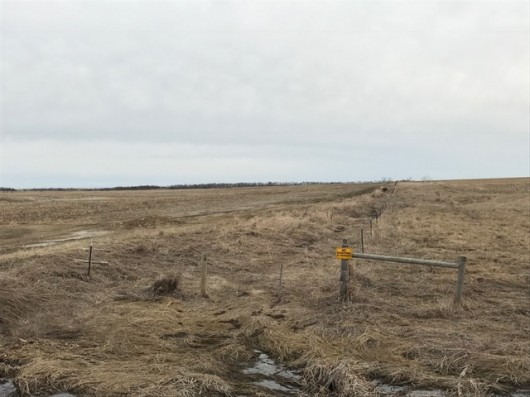 From NW corner looking S along West Fence Line.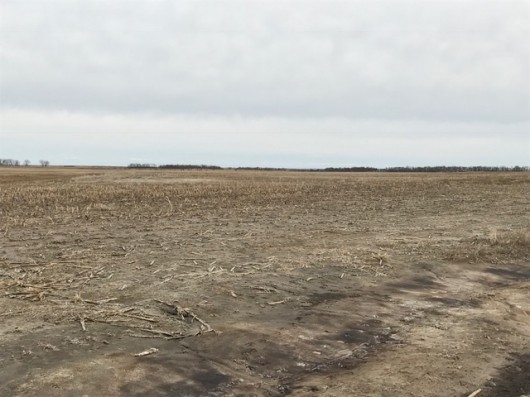 From NW corner looking Southeast
Soil Map of Subject Crop Land with Legend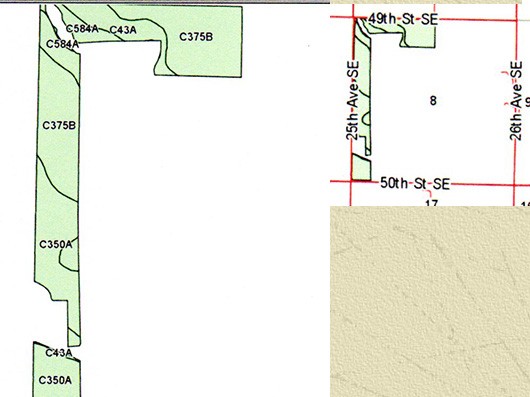 Overall Soil Map of Subject Land with Legend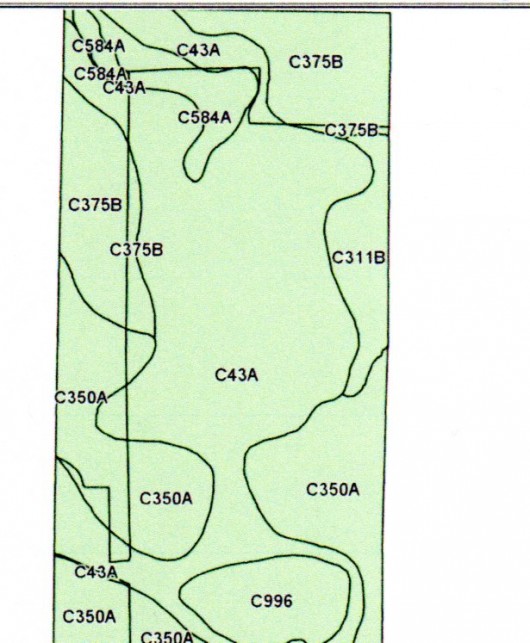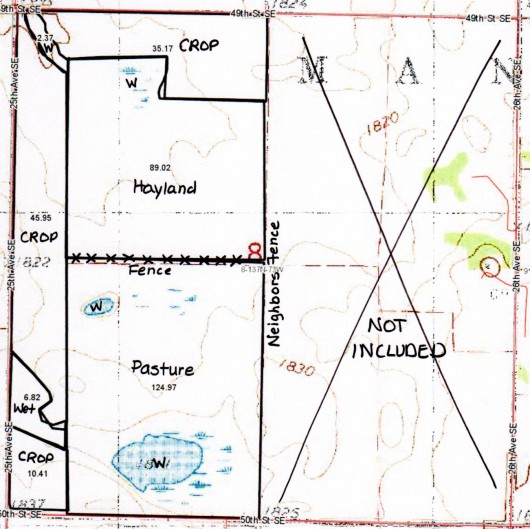 If you are interested in this property, please contact Prairie Rose Realty Inc. at landbroker@bektel.com or call 701-475-2784 or toll free 800-728-7558.
Prairie Rose Realty Inc. is representing the Sellers in this transaction. All information has been gathered from sources considered reliable, however cannot be guaranteed by Prairie Rose Realty Inc.