320 Ac Sheyene River Land For Sale
Western Twp. Harvey, Wells County, North Dakota
A beautiful view of the Sheyene River located on 320 ac +/- on the south side of the Harvey Dam State Wildlife Management Area with 210 acres of productive farmland, 97.25 acres of pasture with newer 4 wire wood post fences, a fresh water spring where it meets the River, a dugout, and a 2008 32'X40' two bedroom furnished Recreation Home and 24'X30' Detached Garage with the balance of the land in dense Trees & other. The perfect get-away with an income! Seller's Asking $495,000 or $1,547/ac avg. including Improvements.
*********************************
Legal Description: NE1/4 ex W1/2 W1/2 NW1/4 NE1/4 and 17.21 Lot A E1/2 SE1/4 NW1/4, E1/2 NE1/4 SW1/4 SE1/4 ex 13.05 Lot A in SW1/4 SE1/4 all in Section 13-T149N-R73W, Wells County as described on abstract with Seller's reserving 50% of all minerals currently owned.
Location: From Harvey, ND at the junction of Hwy's. 52 and 3, travel South on Hwy. 3 for 1 mile to 22nd Street NE. Turn West and travel 1 mile to the NE corner of the subject property. (See Map)
Acreage Breakdown:
210 +/- Acres Cropland annual lease last year and all acreage planted to Soybeans
97.25 +/- Acres Pasture also available for an annual lease
1.5 +/- Acres Buildings
4 +/- Acres Trees
7.1 +/- Acres Lowland & Other
Easements: There are NO USFW Wetland or Grassland Easements
Annual Income: Agriculture land was leased in 2017 for $9,100. year. Cropland was at a reduced rate due to farmer turning CRP back into tillable land. Started out with small grains, and 2017 Season was Soybeans on all of the acres, so 2018's income may change.
Real Estate Taxes: Taxes were $2,235.34 which includes the 5% discount for payment by February 15th.
Improvements
32'X40' Two Bedroom Home on Concrete Slab built in 2008 with rustic wood siding, metal roof, electric OH door for bringing in game, Electric Heat and Air Conditioning, ADT Security System with Cell Phone controlled Alarm System.
New Electricity installed in 2007.
New Well and Septic System installed in 2008.
24'X30' Garage with Asphalt Shingles.
New Fences in 2012 with wooden treated posts and four strands barbed wire.
(Fence along the river is govt owned)
Fresh exterior stain summer of 2017
Seller's Asking: $495,000 or $1,547/acre avg.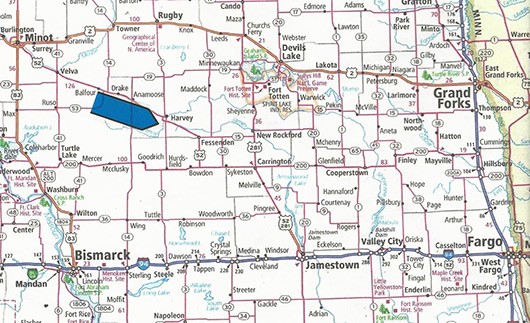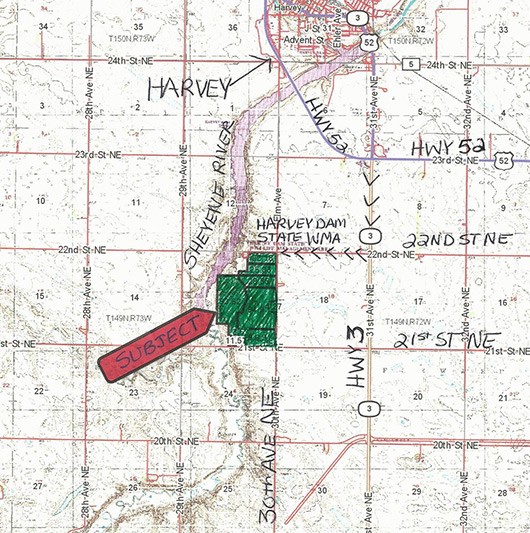 Aerial Map of Subject Outlined in Yellow.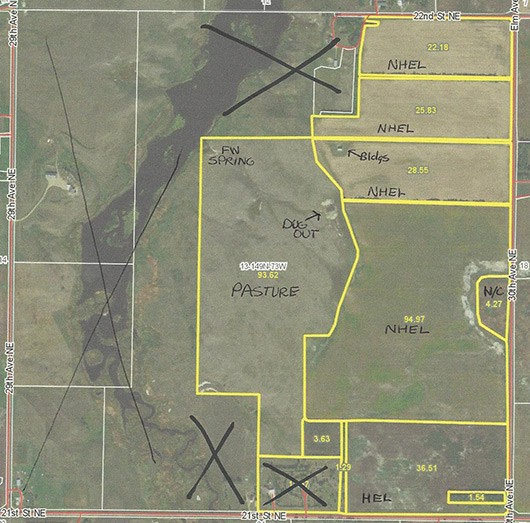 Topography Map with Subject Outlined in Black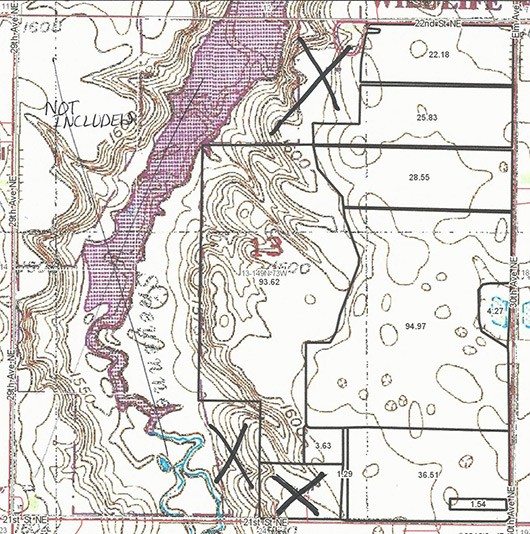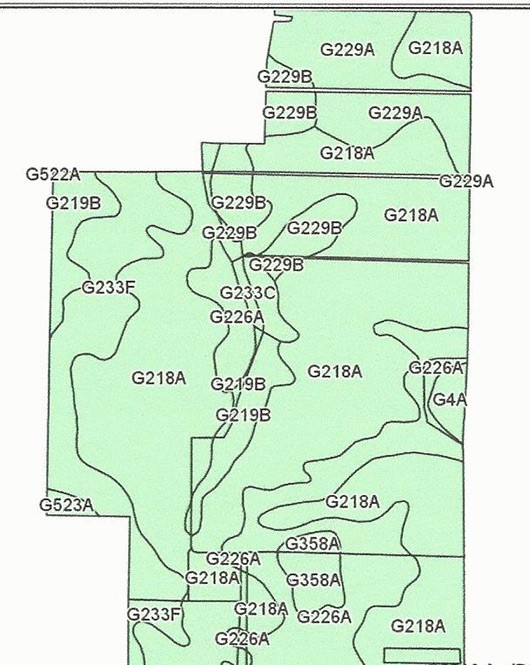 Soil Map of Subject Land with Legend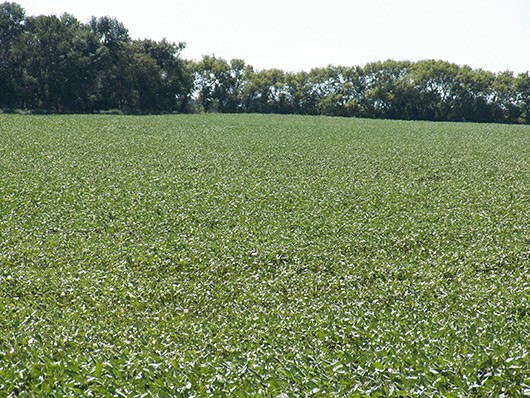 View of the Tilled ground on North side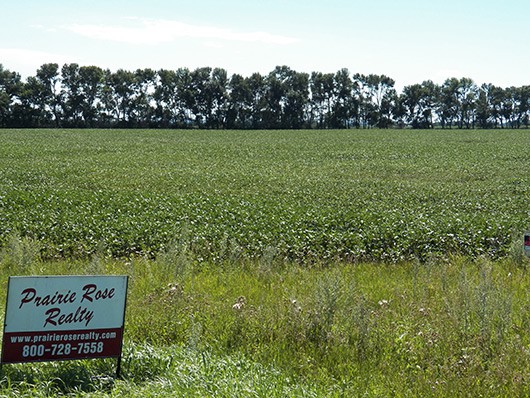 NE corner of property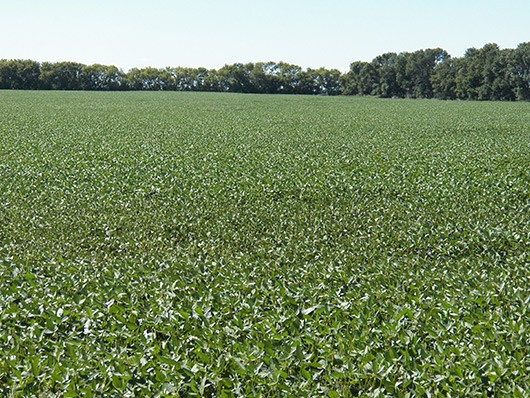 Cropland view in NE1/4 w/soybean crop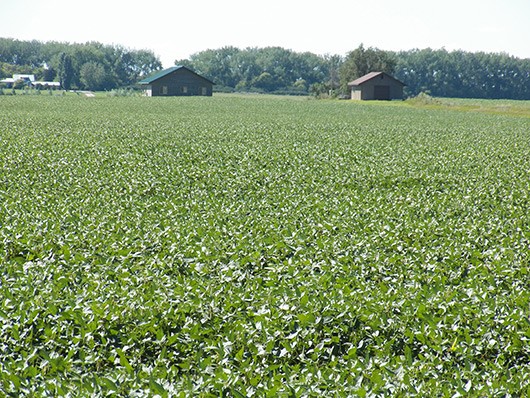 Cropland in NE1/4, nice soybean crop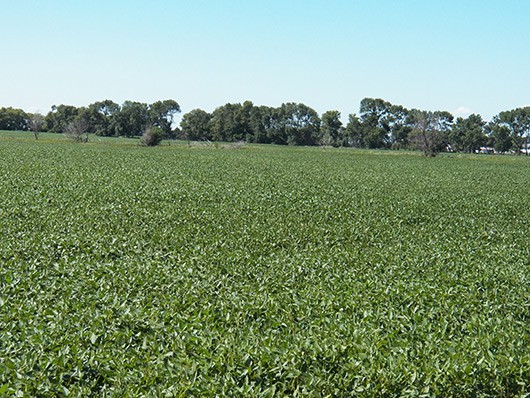 Cropland view between trees looking west

More cropland acres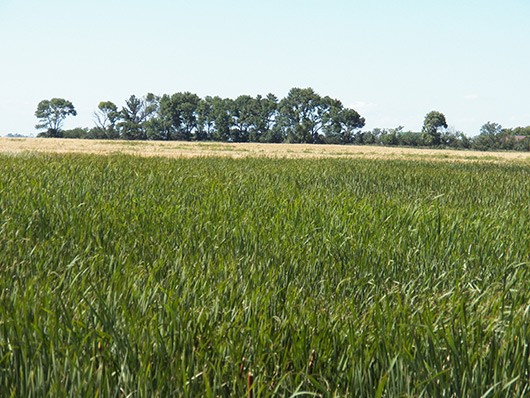 Marsh Land by Road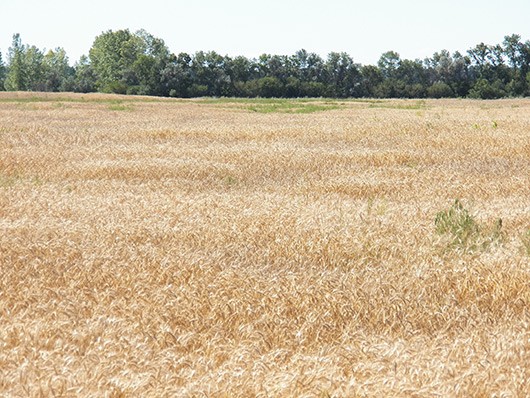 View of small grains in 95 ac field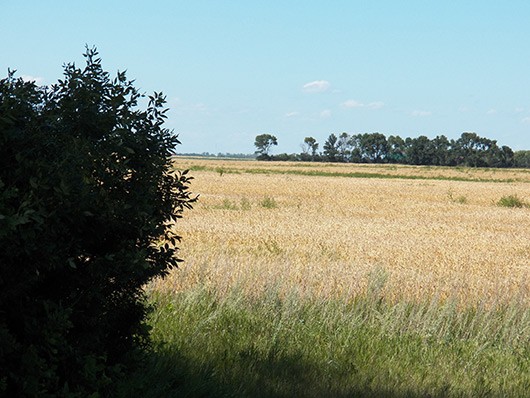 SE corner by trees looking North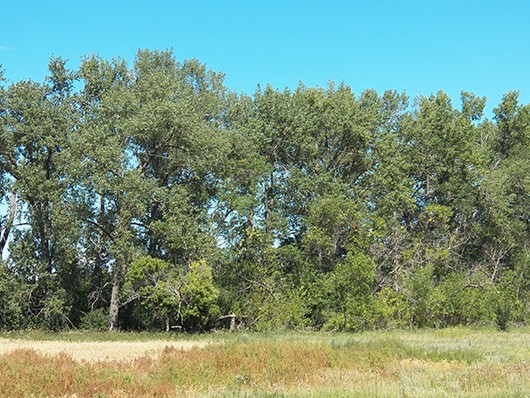 Trees in SE corner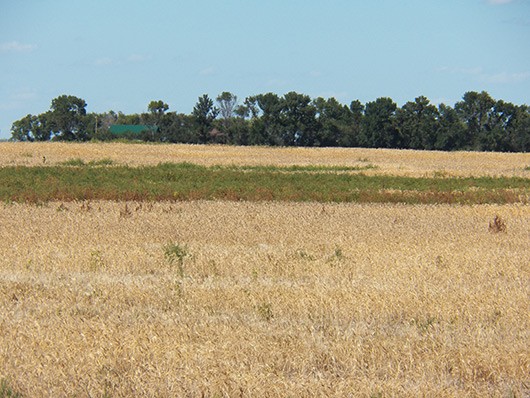 Cropland in SE corner, not as high yielding as rest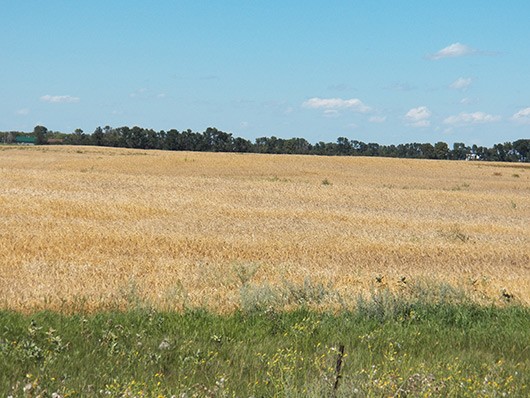 South side of Property looking North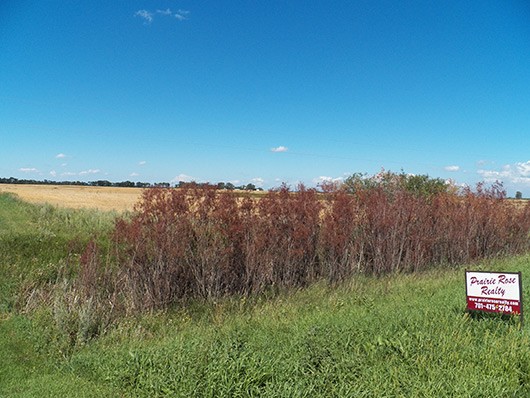 SW corner of Property looking NE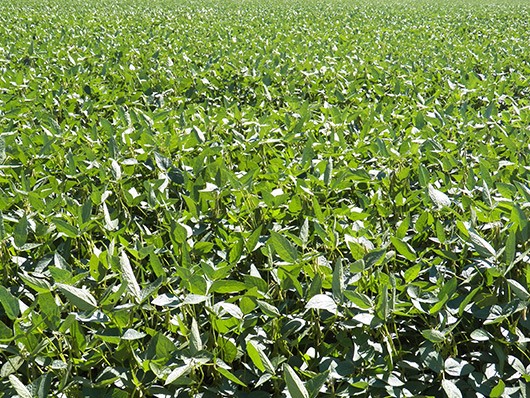 Soybean Crop along trail leading to Buildings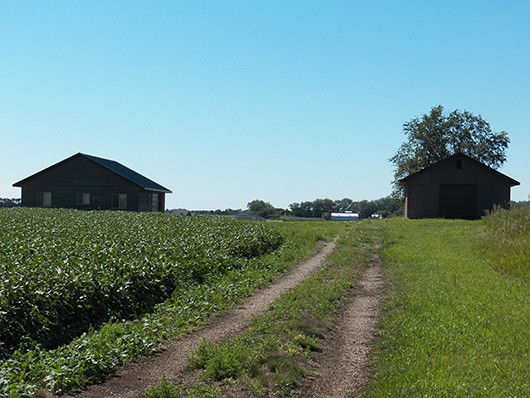 Road leading to Buildings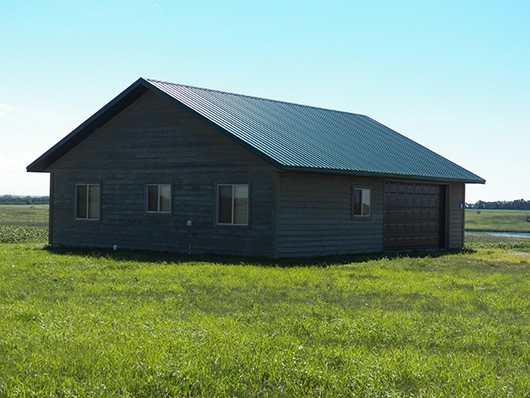 NE corner of House shows overhead door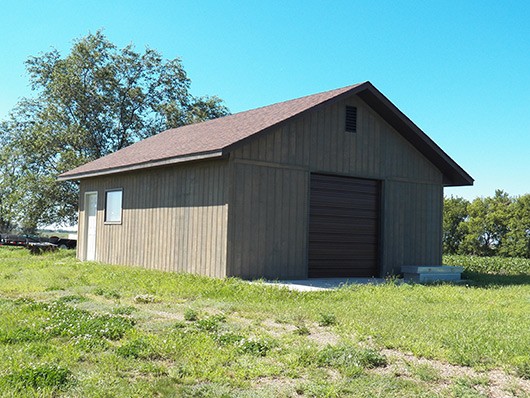 Detached Garage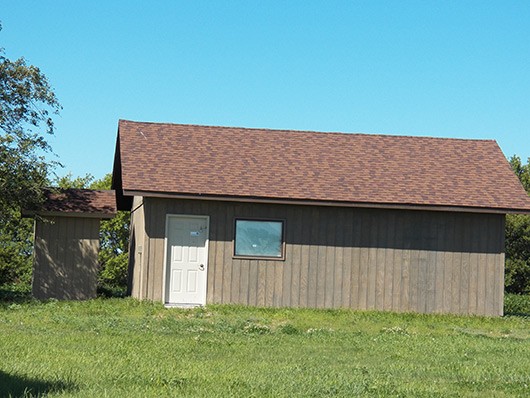 South side of Detached Garage with fun Outhouse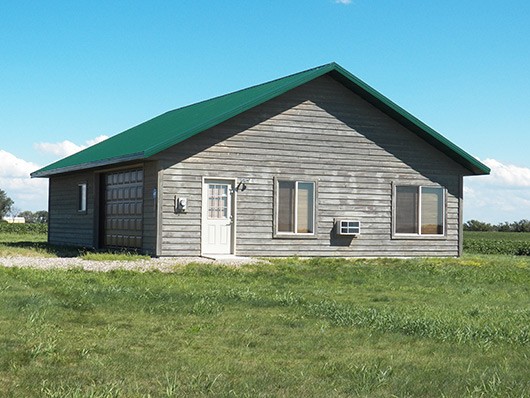 West view of House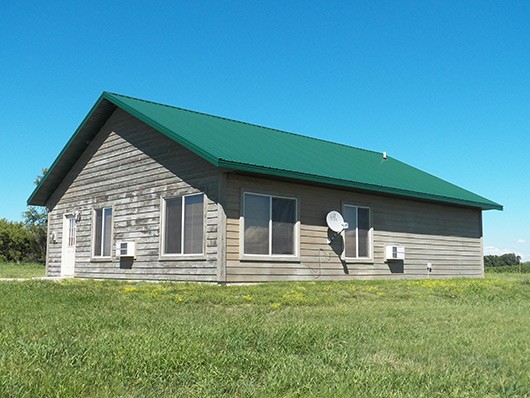 SW view of House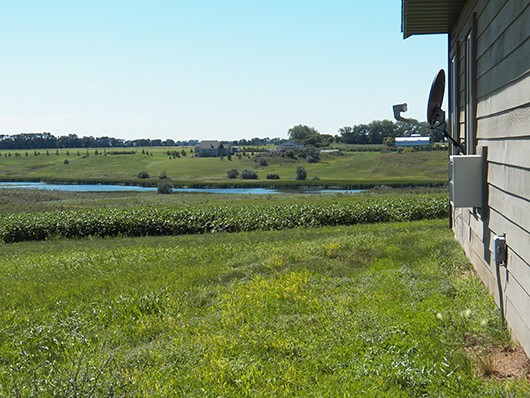 View from House to Sheyene River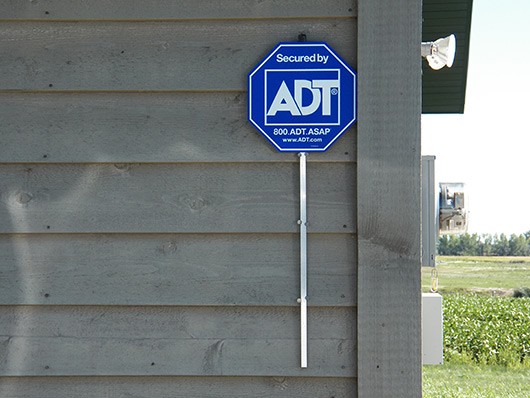 ADT Security System operated by Cell Phone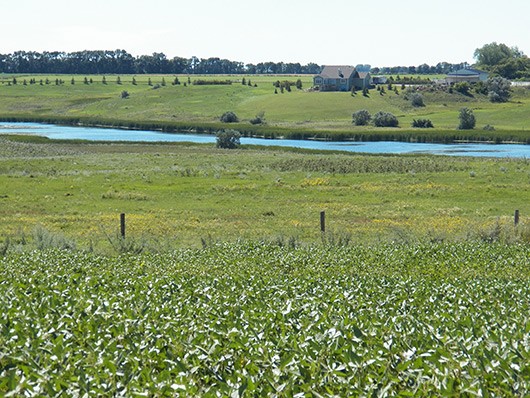 View of Sheyene River across pasture from House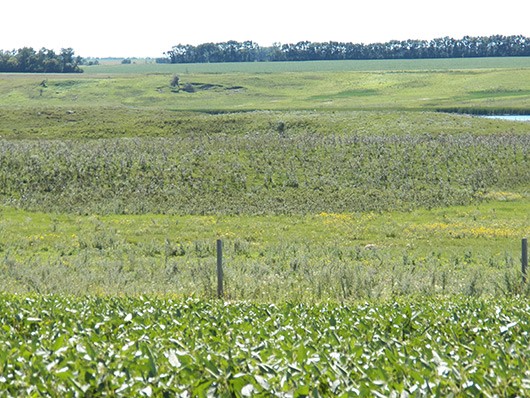 Pasture view from house - good fences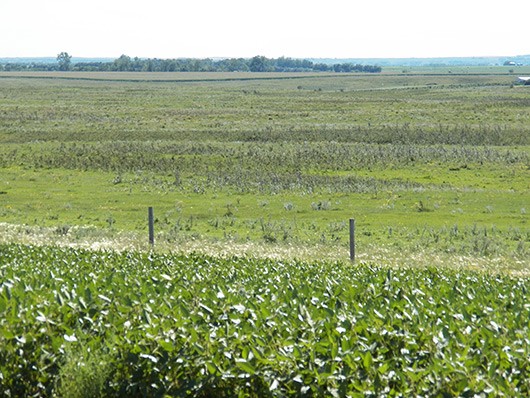 View looking SW from House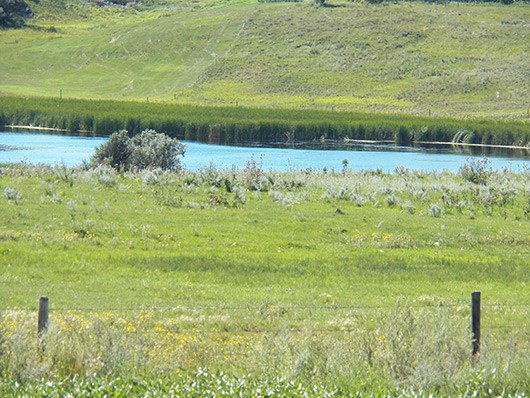 View West of House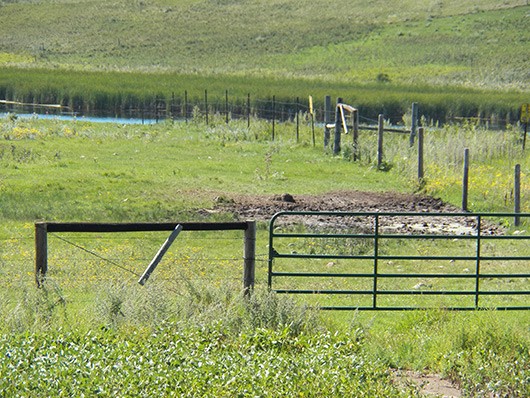 Gates and fences on North end of pasture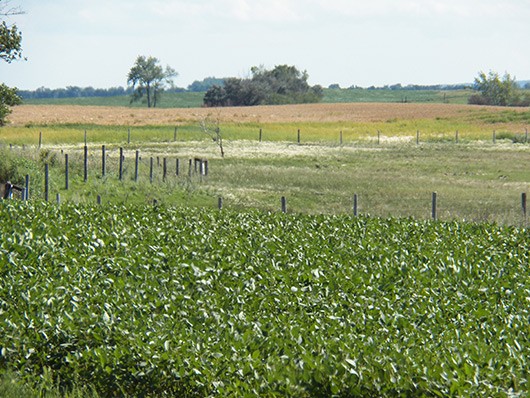 Looking South from House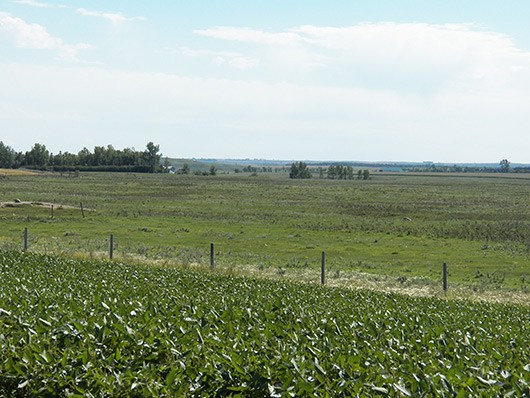 Looking SW from House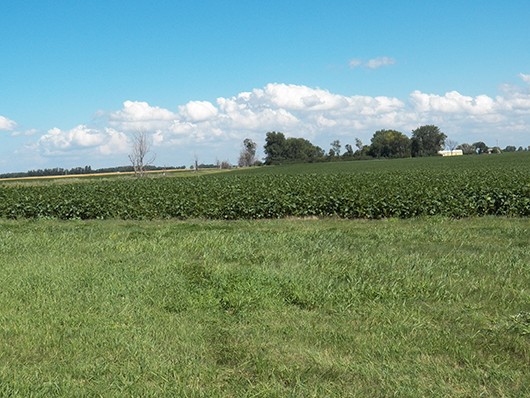 Looking East towards road from House
CLICK HERE for Interior Home Photos and an Inventory List of Inclusions.
If you are interested in this property, please contact Prairie Rose Realty Inc. at landbroker@bektel.com or call 701-475-2784 or toll free 800-728-7558.
Prairie Rose Realty Inc. is representing the Sellers in this transaction. All information has been gathered from sources considered reliable, however cannot be guaranteed by Prairie Rose Realty Inc.