325 Ac Steele Hay/Pasture For Sale
Manning Township, Steele, Kidder County, North Dakota
This exceptional 325 Acre Parcel is Fenced with Hi-Quality 4 Wire Fence w/metal red tipped Posts, 2 Hot and 2 Barbed, and Gates. The outstanding production of Grass/Hay is the result of being seeded in the Fall of 2017 with AC Saltlander green wheatgrass and 3 lbs. of Alfalfa per acre to increase Protein. AC Saltlander green wheatgrass is an introduced perennial forage grass that demonstrates exceptional salinity tolerance. Its extensive, creeping root system can dewater saline areas and spread out, covering the ground to compete with unwanted, unproductive and unpalatable plants such as foxtail barley and downy brome and significantly reduce their presence in the stand. In addition, AC Saltlander is productive, palatable, and has good nutritional qualities, making it an ideal selection. Green wheatgrass begins growth early in the spring and remains palatable into late summer. This land has been Hayed, not sprayed. Now available for $512,000 or avg. $1,575/ac
*********************************
Legal Description: N1/2 Section 27, Township 138 North, Range 73 West as described on abstract(s) including all minerals currently owned.
Location: From Steele, which is 40 mi E of Bismarck on I-94 and 60 mi W of Jamestown at Exit 200, turn S and drive 1 mi through town and East to the SE corner of Steele. Continue traveling S on 26th Ave. SE which is a paved highway for 8 miles to 47th St. SE. Turn East and travel 1 mi to 27th Ave SE and turn N for 1/2 mi to the SW corner of the subject property. (See Map)
Acreage Breakdown:
325 +/- Acres of Fenced Hayland
Easements: There IS a USFW Wetland and Grassland Easement on this property. USFW Wetland Easements restrict burning, leveling, draining or filling of Wetlands without permission. USFW Grassland Easements permits year round grazing and allows haying after July 15th, but prohibits tilling the land without permission. Sale is subject to new Owner honoring these Easements of Record.
Annual Income: Averages 3 Bales per Acre
Real Estate Taxes: Most recent Real Estate Taxes available are $811.51/year or avg. 2.50/acre including 5% discount for payment by February 15th.
Note: AC Saltlander is a long lived perennial grass that is adapted to semiarid rangeland. AC Saltlander has increased grazing tolerance and persistency on range sites and in pasture. AC Saltlander is palatable; it has a low growth point which allows for flexible grazing and hay management. AC Saltlander resists moderate grazing pressure after establishment and recovers rapidly after grazing of defoliation. It is fully established in 7 to 8 years, as the Alfalfa is depleated. AC Saltlander produces aggressively spreading rhizomes which allow the stand to fill itself in. AC Saltlander displaces foxtail barley from the field. AC Saltlander is a cool season grass; its leaves remain greener and more succulent during the late summer, unlike other wheatgrasses.Sources say AC Saltlander has good palatability and forage quality. Grazing studies have indicated that digestibility, crude protein and neutral detergent fibre (NDF) of AC Saltlander are comparable to smooth brome when grazed at the boot to flag leaf stage. Average quality was found to be 15-19% crude protein, 45-57% NDF and 60-65% digestibility. Green wheatgrass begins growth early in the spring and remains palatable into late summer.FOR A VIDEO OF THIS PROPERTY, CLICK HERE.
Now Available for $512,000 or avg. $1,575/acre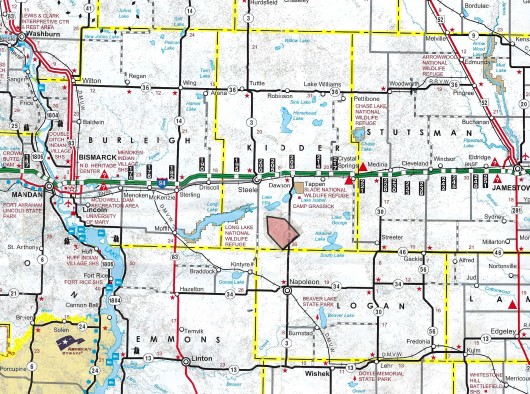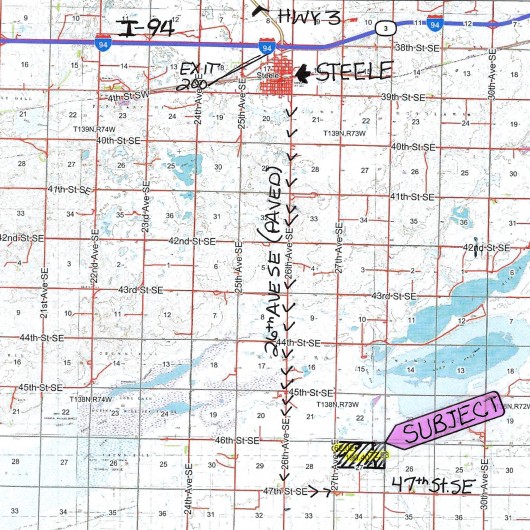 Aerial Map of Section 27 showing Subject Property outlined in Yellow.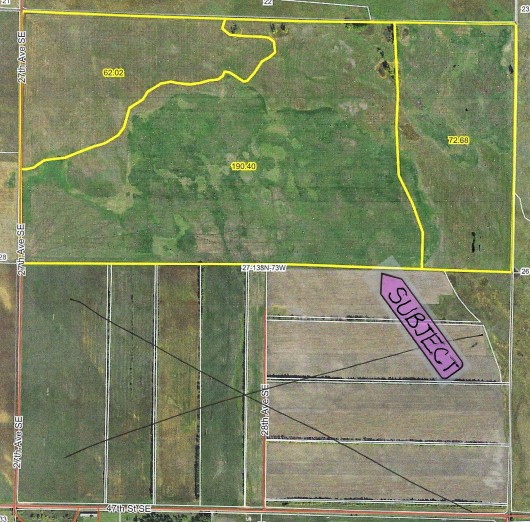 Aerial Map of Subject Land Outlined in Yellow showing Surrounding Area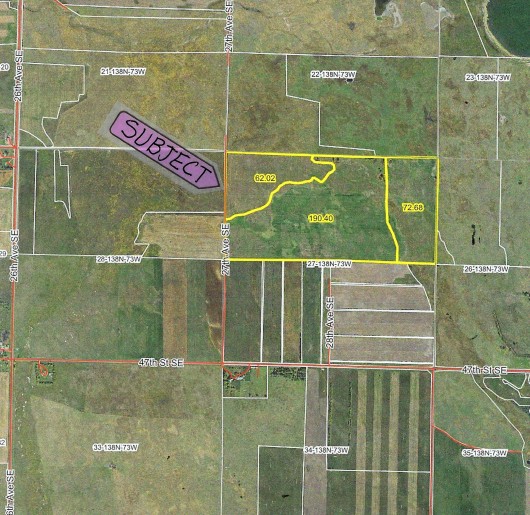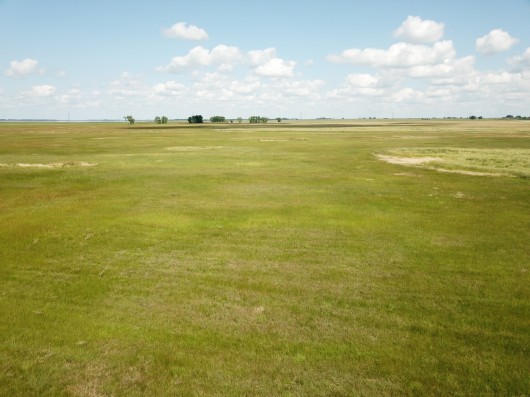 Drone view of the West side of this Land looking East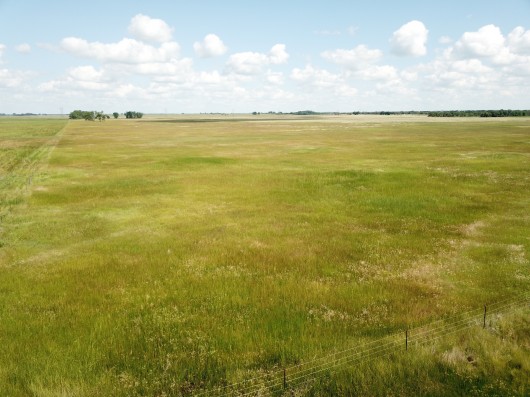 Aerial drone view of Northwest corner looking Southeast across Land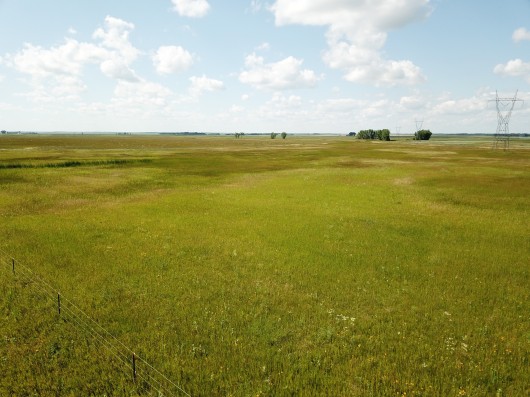 Aerial view from the Southeast corner of Land looking Northwest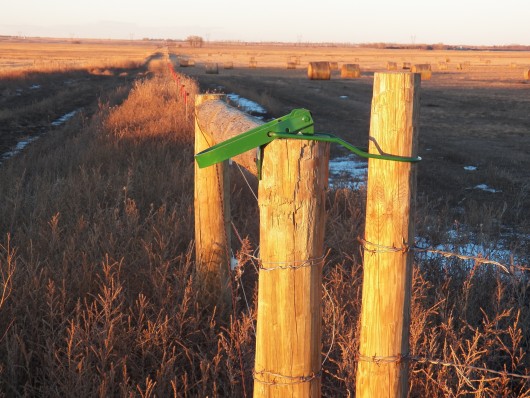 View from SW corner looking North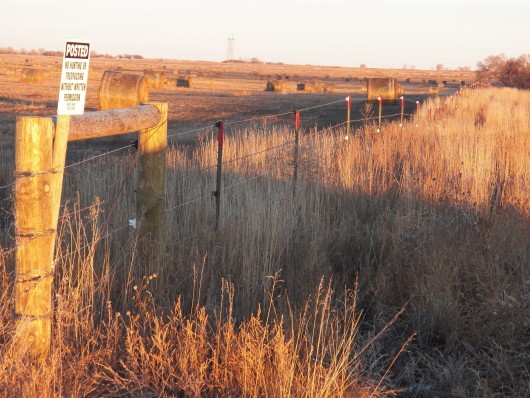 Southwest corner looking East

SW corner looking North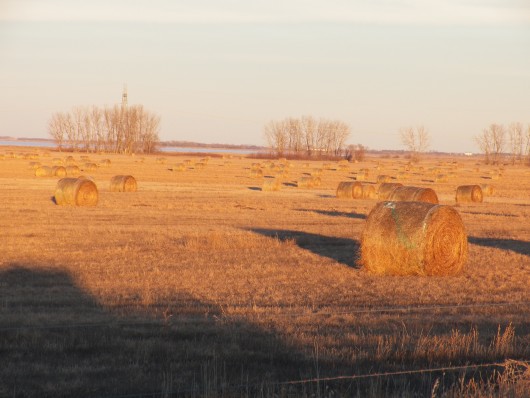 Southwest corner looking North/Northeast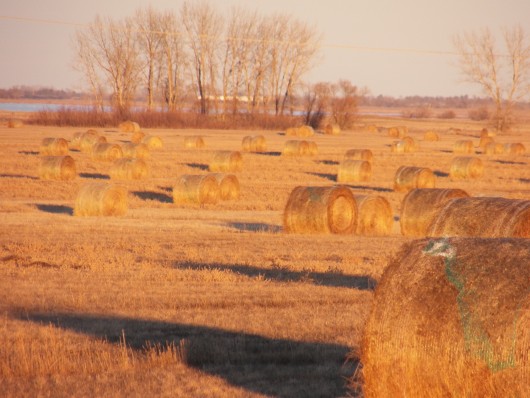 View of Productive Hay Ground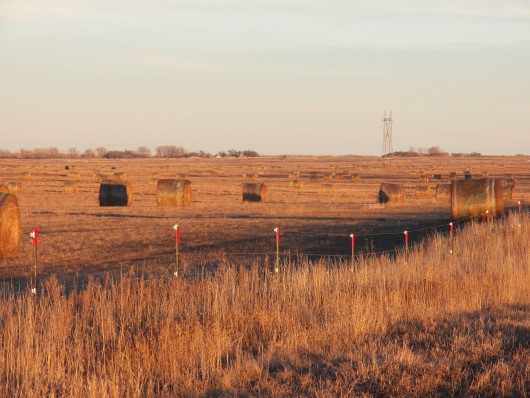 View from South looking North/Northeast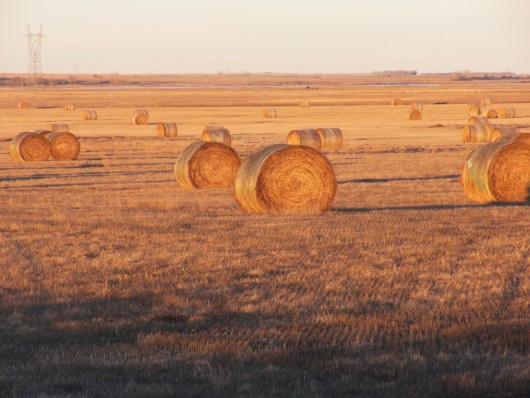 High Hay Production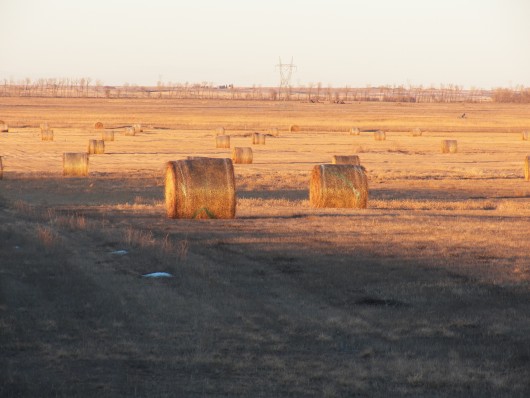 View from South to North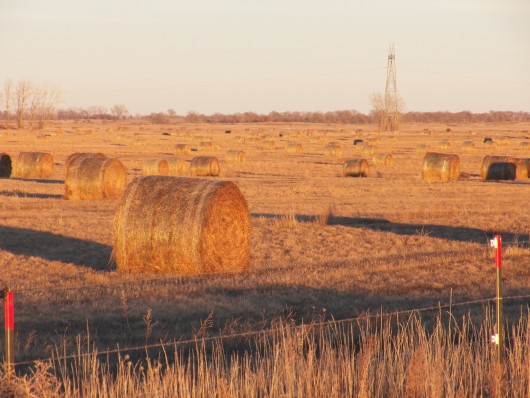 View from South to N/NE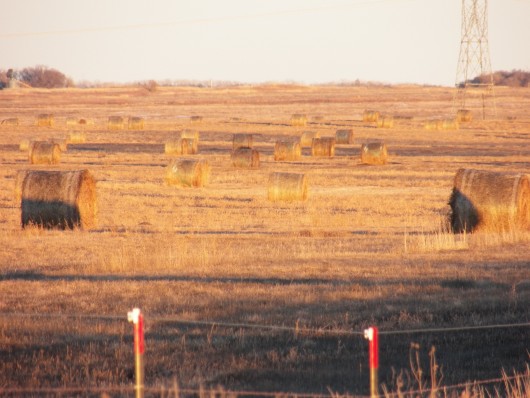 From South side in center looking North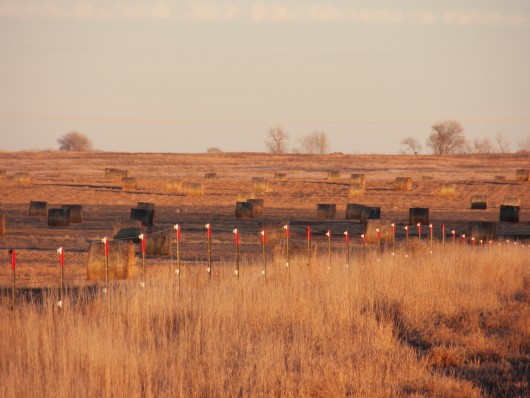 Nice Fence w/4 Wire, 2 Barbed and 2 Hot Wires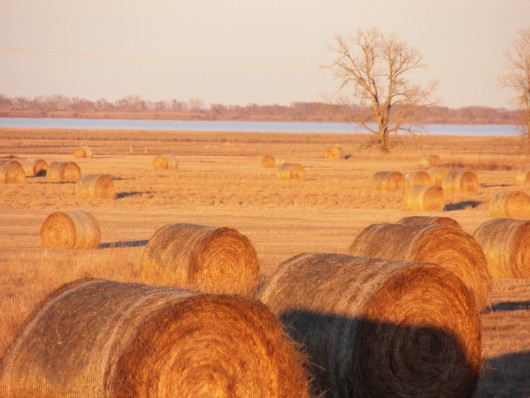 Low area in Subject Land, Water on neighboring land.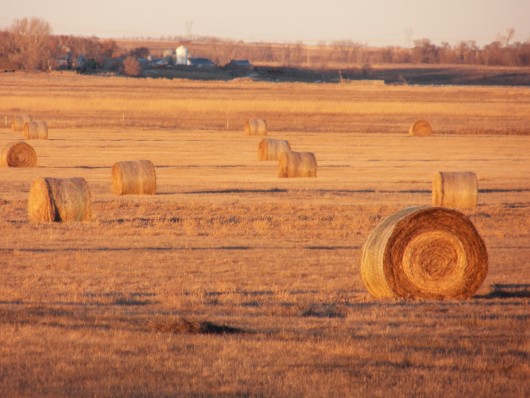 View from South to North
Late Fall Evening Photos of Baled Hay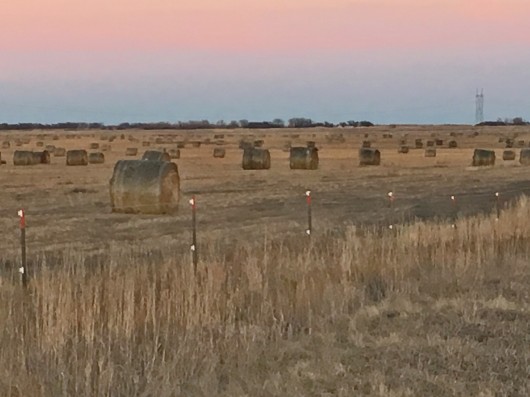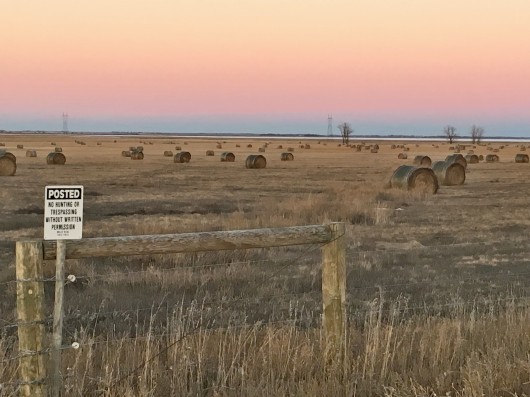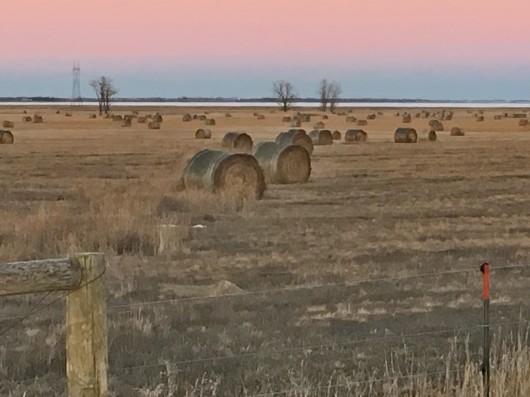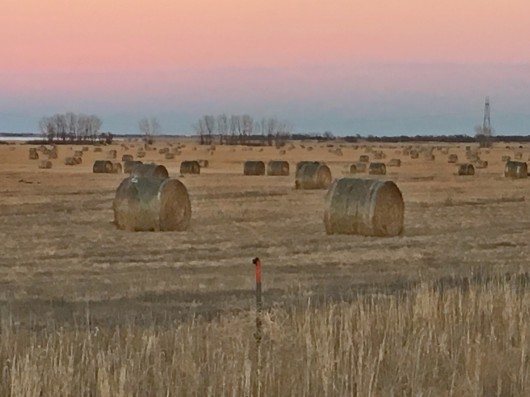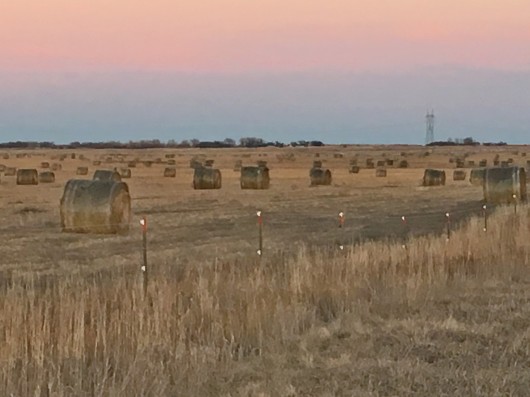 Topography Map of Subject Land Outlined in Black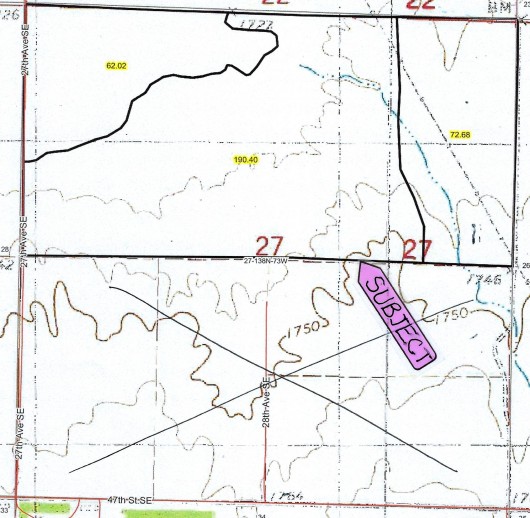 Soil Map and Legend of Subject Land Overall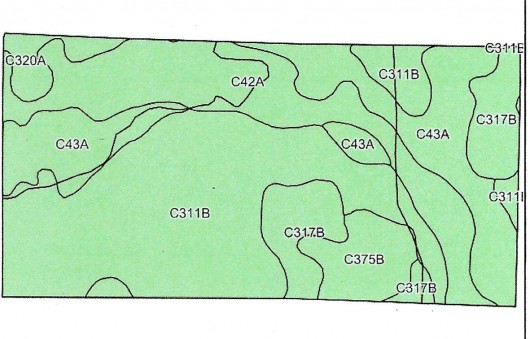 If you are interested in this property, please contact Prairie Rose Realty Inc. at landbroker@bektel.com or call 701-475-2784 or toll free 800-728-7558.
Prairie Rose Realty Inc. is representing the Sellers in this transaction. All information has been gathered from sources considered reliable, however cannot be guaranteed by Prairie Rose Realty Inc.