35 Ac & 40 Ac Burleigh Co. Farmland For Sale
42600 57th Avenue NE, Driscoll, Burleigh County, North Dakota
SELLER WILL SPLIT! Dense Mature Trees and Evergreens make this perfectly located 160 Acre Farm along I-94 Frontage Road just 30 mi E of Bismarck and 10 mi W of Steele, a private retreat to call Home. This Farm includes a 5 Bedroom/2 Bath Two Story Home with partially Finished Lower Level and Large Outdoor Decking, 52'X54' Shop with In-Floor Heat Coils and Seasonal Living Quarters, 56'X48' Shop w/Concrete Floors, with Small and Large Livestock Buildings, Corrals and 140 Acres of Cropland boasting 83 PI of Class II and III Soils. The Cropland is all Fenced and Cross Fenced and outlined with new Tree Rows. 40 Acres is planted to Corn, and the Balance is currently planted to Grass. Parcel A: 40 Ac for $96,000 and Parcel B: 35 Ac for $84,000 are still AVAILABLE. Parcel C: $288,000 for 38 +/- Ac w/Buildings is SOLD! and Parcel D: $96,000 for 40 Ac Land is SOLD!
*********************************
Legal Description: SE1/4 Section 11, Township 139 North, Range 75 West, Burleigh County, as described on abstract including all minerals currently owned. See Aerial Map for Acreage to be surveyed out if Split.
Location: From Bismarck, ND travel 30 mi East on Interstate 94 to Exit 190. Go to North Frontage Road on Exit and travel East 1-1/2 miles to the SW corner of the property. - or - From Steele, ND travel 10 mi West on I-94 to Exit 190. Go to North Frontage Road on Exit and travel East 1-1/2 miles to the SW corner of the property.
Acreage Breakdown:
20 +/- Acres Buildings and Improvements
140 +/- Acres Cropland, Tree Rows and Fences. See Map
Easements: There are NO USFW Grassland Easements on this Land, however there is a perpetual USFW Wetland Easement that does not interfere with farming or building, but restricts burning, leveling, draining or filling of any Wetlands.
Annual Income: The House has been rented in the past for $1,000/month.
Real Estate Taxes: Most recent Real Estate Taxes available to come.
Note: FOR A VIDEO OF THE PROPERTY, click here.
Improvements:
Two Story Home includes 4 Bedrooms on Upper Level. Main Floor has Kitchen w/Breakfast Bar, Dining Room w/Patio Doors, Family Room w/Wood Burning Stove, Living Room, Laundry/Mudroom, and Den w/Patio Doors. The Lower Level has a Recreation Room, Full Bathroom, 5th Bedroom that has Daylight Window, Utility Room and is considered partially finished because it needs flooring.There is Drain Tile and a Sump Pump in the Lower Level that keeps it dry when it is plugged in. There is a large East Wood Deck and smaller West Wood Deck, with 3 Sets of Patio Doors and 1 Walk-in Door to Mudroom/Laundry. The Home includes a Refrigerator, Range and Dishwasher. The House has Rural Water on site, had New Asphalt/Shake Shingles and Vinyl Siding in '09 and a New Sewer in 2019. It is heated with Dual Heat, Forced Air Propane Furnace and the 1,000 gal Propane Tank is included. The Lower Level has In-Floor Heating but needs a new Element.
The 52'X54 Shop has an Apartment or Office/Man Cave with a Kitchen/Dining, Bathroom and Upper Sleeping Quarters. It is considered Seasonal because it is not Heated other than use of an electric space heater. This Kitchen was a Certified Food Prep Kitchen using the Well Water. The Bay area of the Shop has Heat Coil Floors in the Concrete and plumbed to the utility closet but has not been hooked up. There are two 9'X8' doors on the West side. The Main Shop area has 19' Ceilings with Overhead 16'X14'H Doors on the North and South End with Auto Openers. There is a new Opener on the South Door, but it is not hooked up. There is a Hydralic Hoist, Floor Drain to Septic, 220V Electric and Plumbing in this Building.
The 56'X48' Shop is used for the Spraying Business Storage. It has a Concrete Floor and a Single Sliding West Door and a Double Door on the South side. There is Electricity in this Building.
The Welding Shop is 20'X26 with a 10' Sliding Door and 220V.
The small Buildings include an Old Wood Grainery for Storage/Vet Shack, a Chicken Coop, a 3,500 BU Grain Bin and a 1,500 BU Grain Bin, a long old Insulated Hog/Turkey or Sheep Barn, a second Storage Shed next to a Livestock Barn with a sliding door and partially concrete in the Corrals that also has a Water Tank House where the Livestock can put there heads in the windows to drink. There are 3 Waterers in the Corrals, a Hydrant by the Turkey Barn and a Hydrant by the large Shop. The North Corrals have an old Pole Barn and a Lumber Building that was planned to be a Pole Barn. The perimeter is all Fenced along with Cross Fencing. There are also new Tree Rows planted on the entire perimeter and inside. This land is designated Cropland and therefore provides rich soils for the Grass and Trees, but can also be Farmed as needed.
Seller Asking $565,000 for All Improvements on 160 Acres. Seller Asking $96,000 for 40 Ac Parcel A. Seller Asking $84,000 for 35 Ac Parcel B. Seller Asking $96,000 for 40 Ac Parcel D. SOLD!Seller Asking $288,000 for All Improvements on 38 Acres Parcel C. SOLD!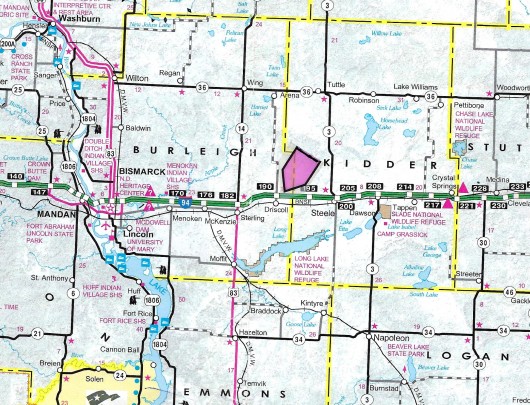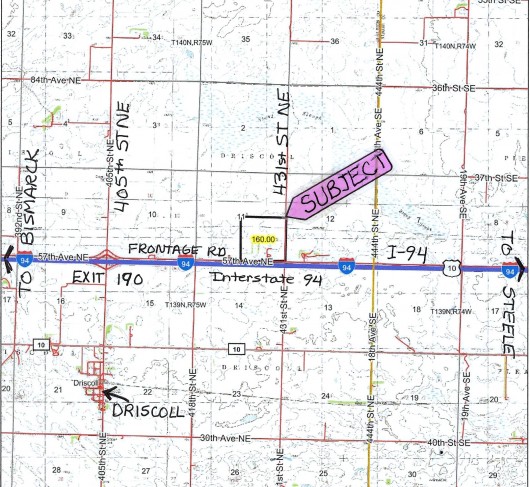 Aerial Map of Subject Land outlined in Yellow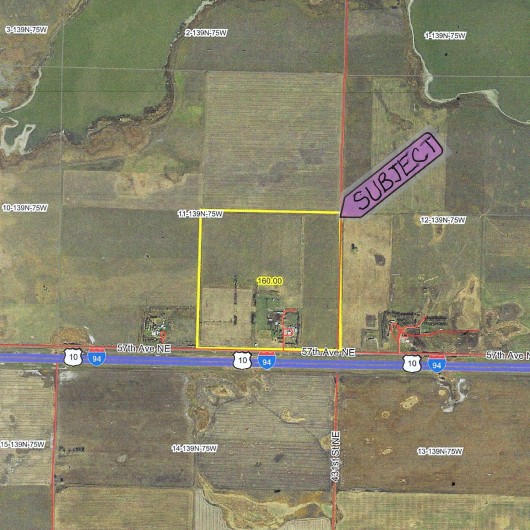 Aerial Map with Subject Land Outlined in Yellow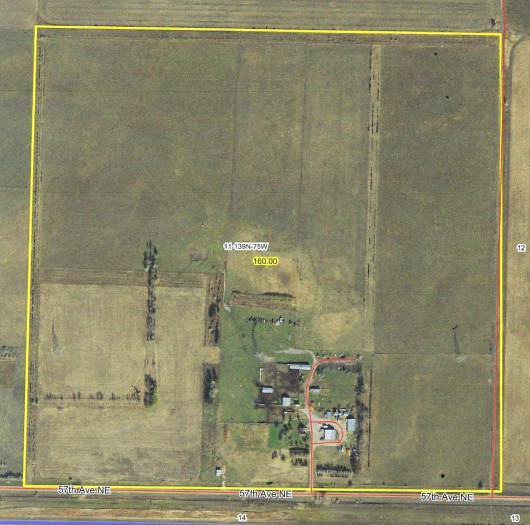 Aerial Map showing Breakdown of Parcels for Sale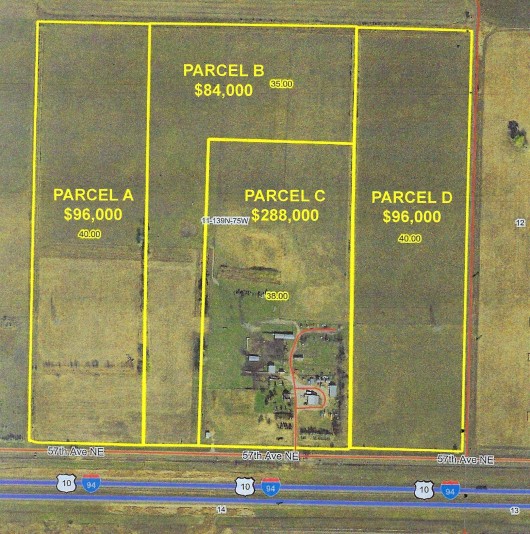 Aerial Map showing Fences on Property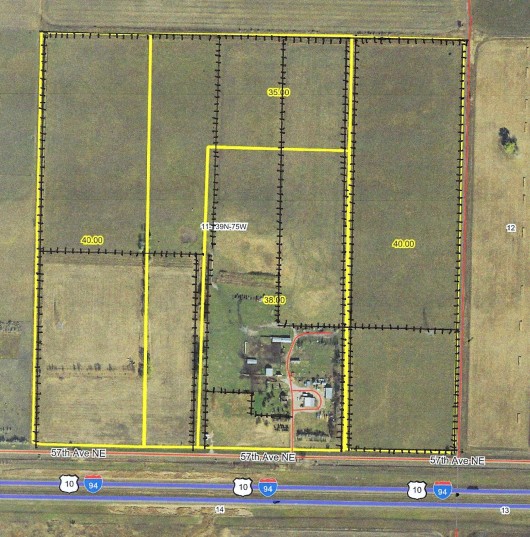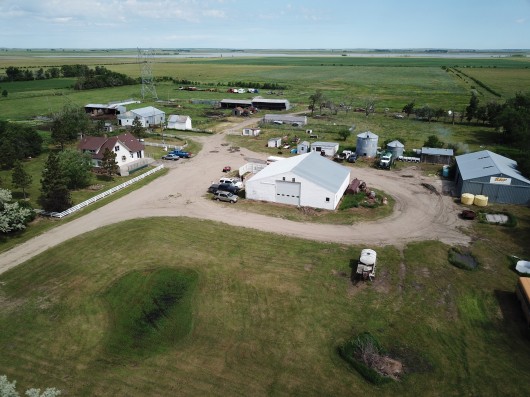 Farmstead on 160 Ac looking North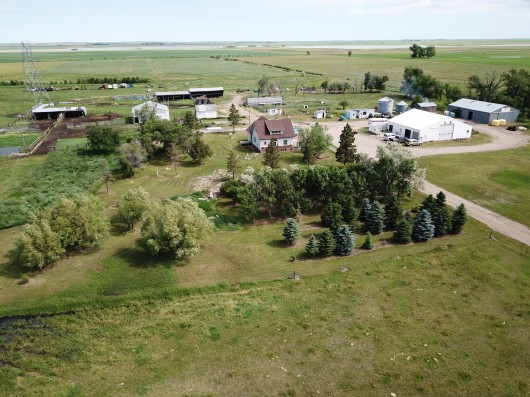 Farmstead on 160 Ac view to Northeast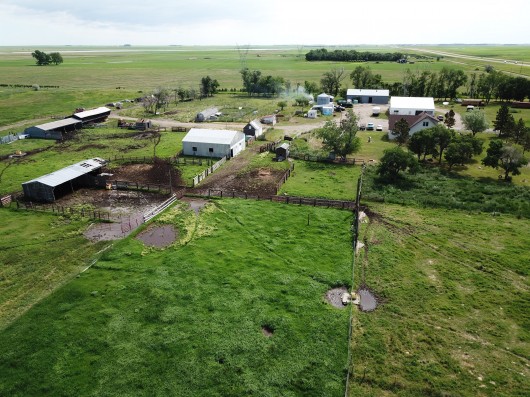 Farmstead view from West to East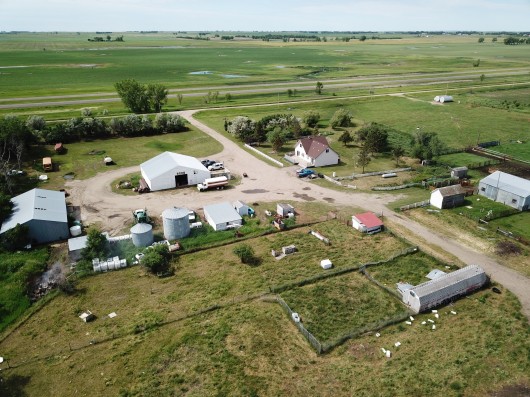 Farmstead on 160 Ac view from Northeast to South/Southwest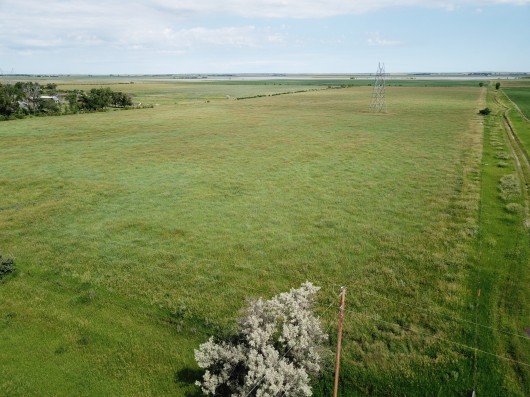 View from Southeast looking North at Fenced Cropland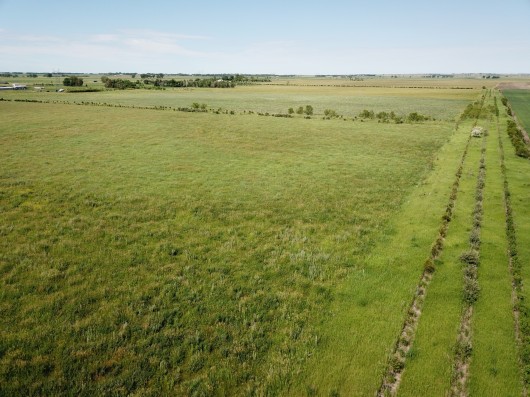 View from Northeast corner looking West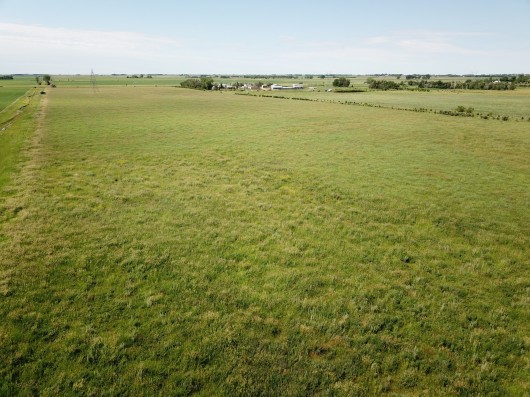 View from Northeast corner looking South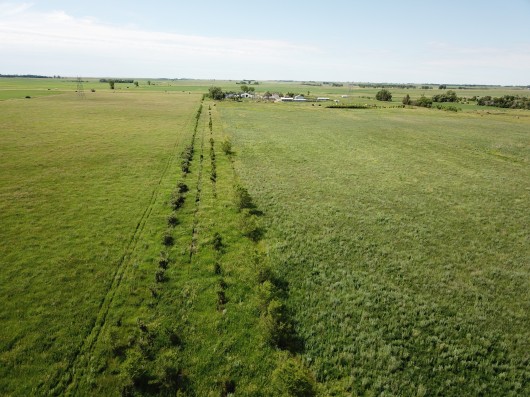 From the center of the North Side of Property looking South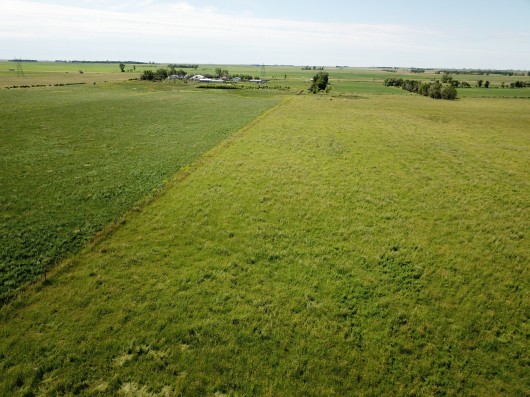 From North/Northwest corner looking South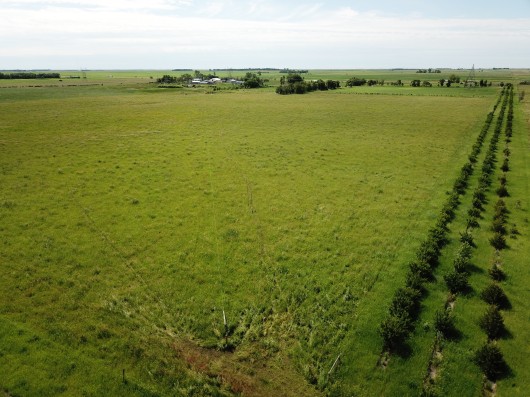 View from Northwest corner looking South/Southeast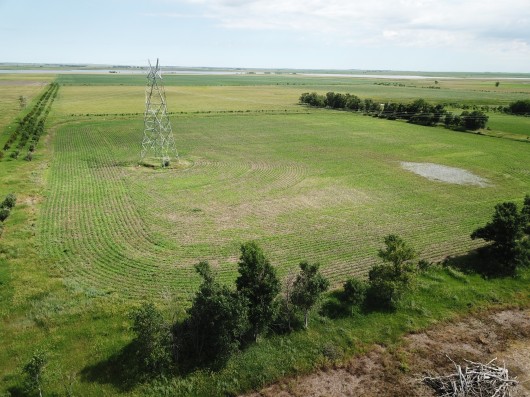 North Field in SW corner looking North/Northeast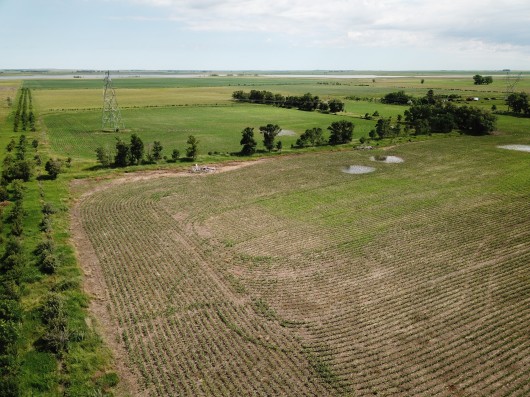 South Field in SW corner looking Northeast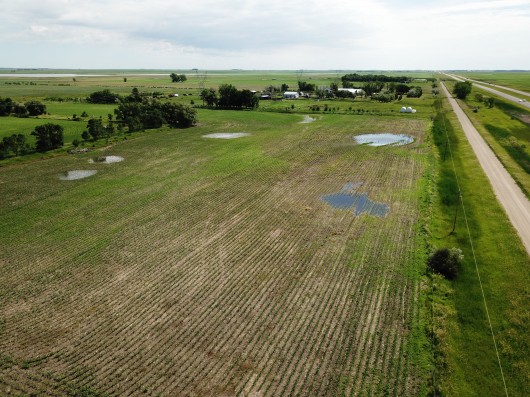 View from the Southwest corner looking East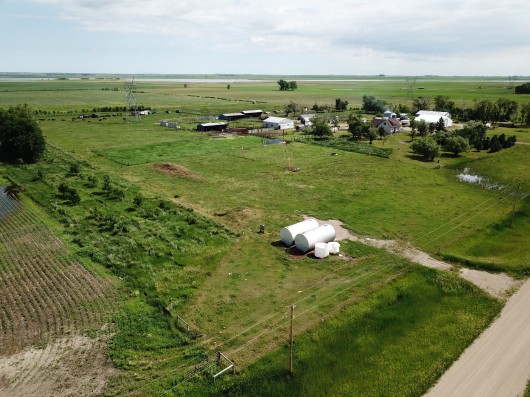 View from Southwest corner Farmstead looking Northeast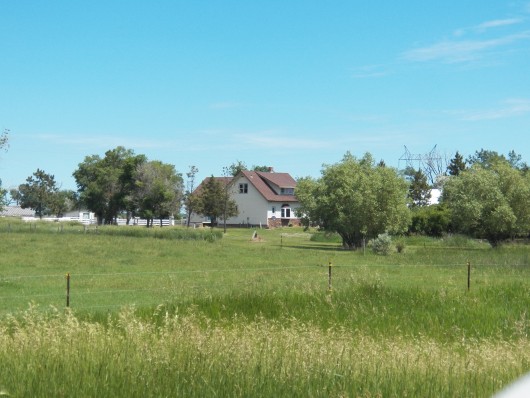 House from the Frontage Road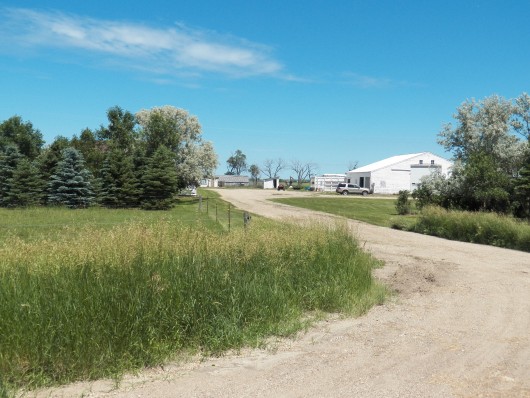 Driveway to Property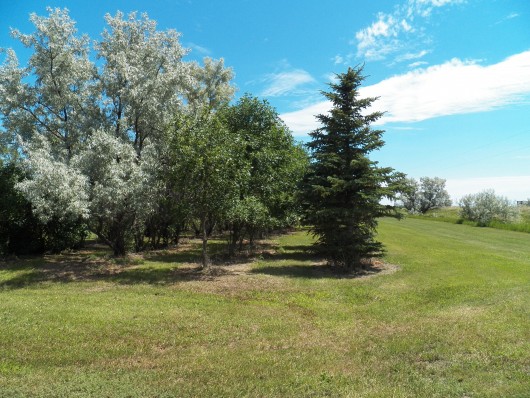 Trees on East side of Front Driveway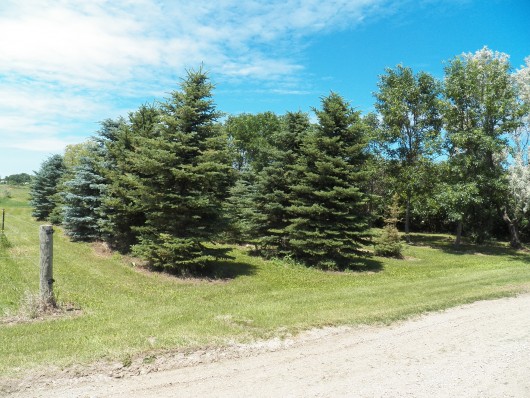 Trees on West side of Front Driveway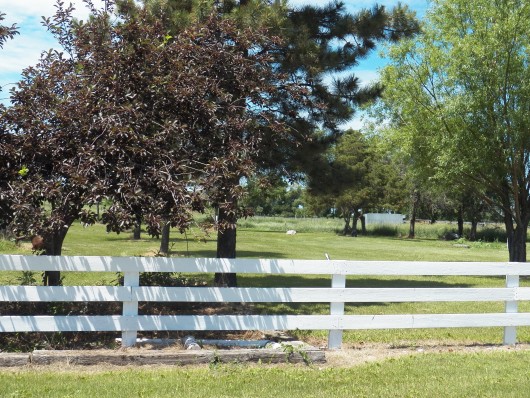 South side yard between Trees and House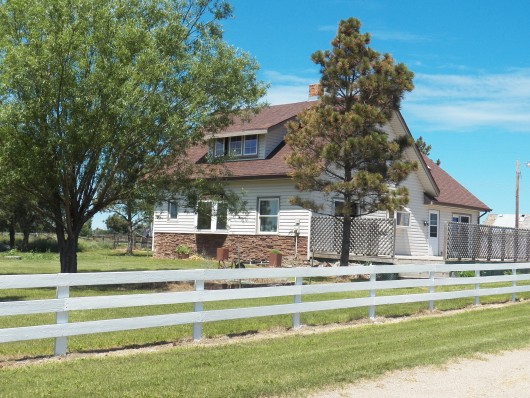 5 Bedroom Two Story Home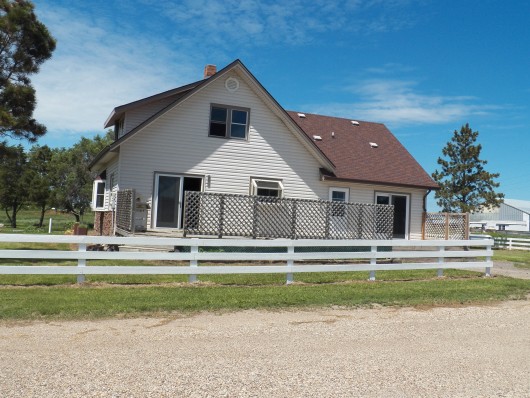 East side of Home showing 3 Entries and Large Deck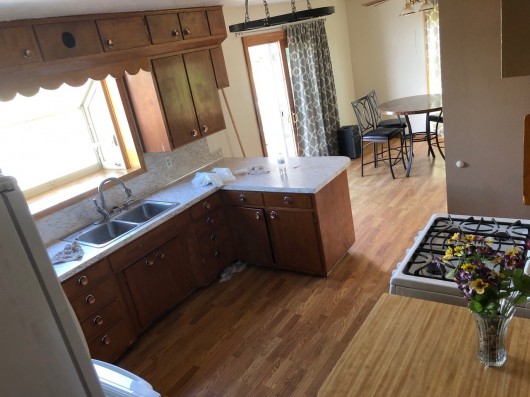 Nice view of Kitchen and Dining area showing Potrack over Breakfast Bar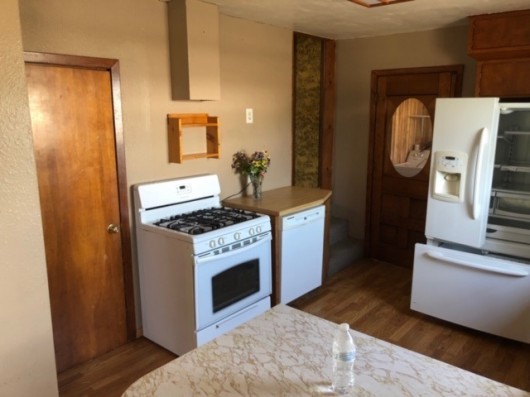 Kitchen from North Door/Laundry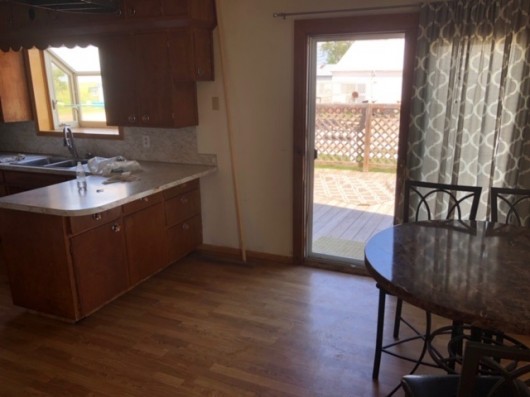 Second view of Kitchen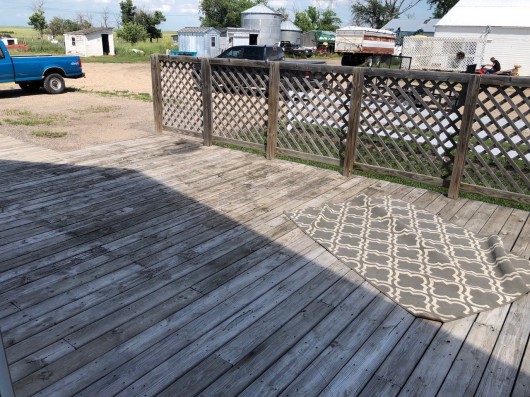 Large Deck on East side of House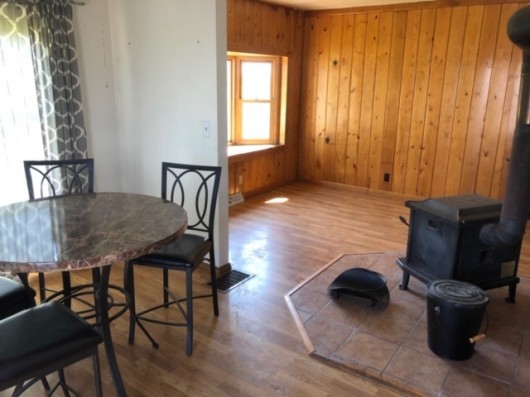 Dining Room to Family Room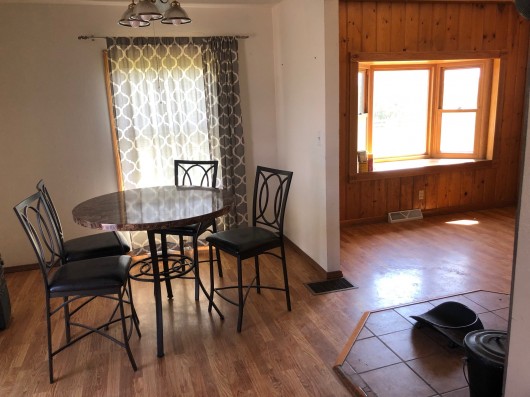 Dining area to Family Room, Patio Doors to left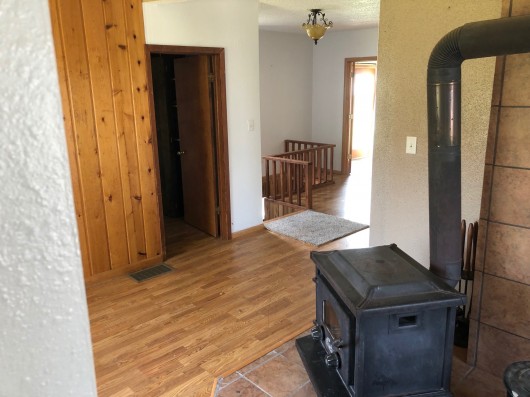 Family Room w/Woodburning Stove. Full Bath to Left. Access Lower Level by Railing.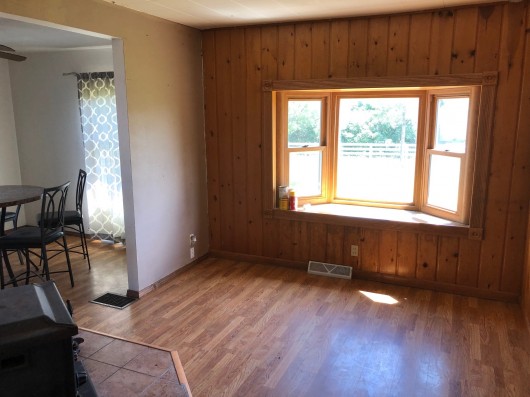 Second view of Family Room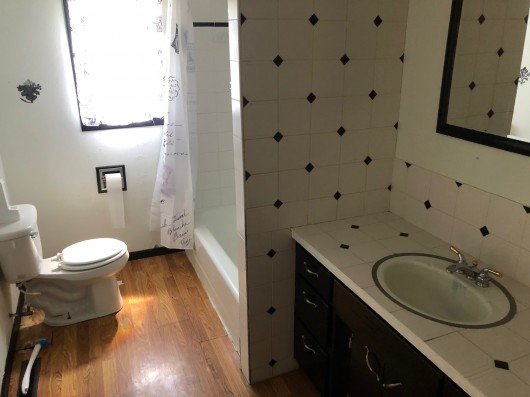 View of Full Bathroom on Main Level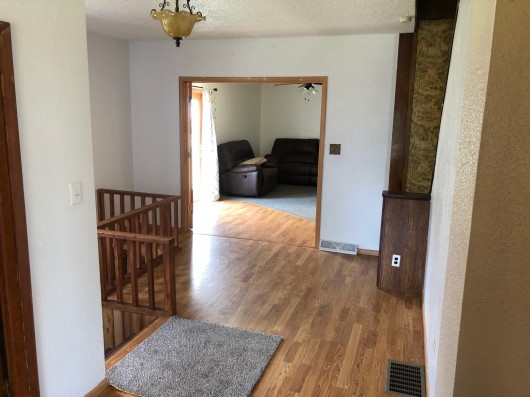 Family Room, view to Living Room, Lower Level to left, Upper Level to right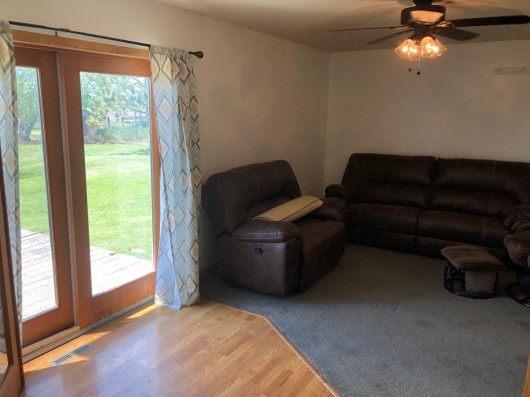 Third Entrance in Living Room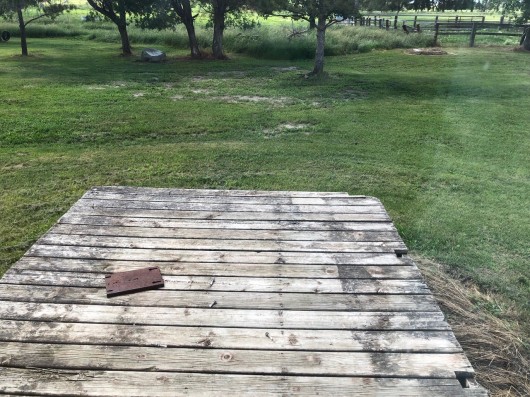 Deck on West side of House off Living Room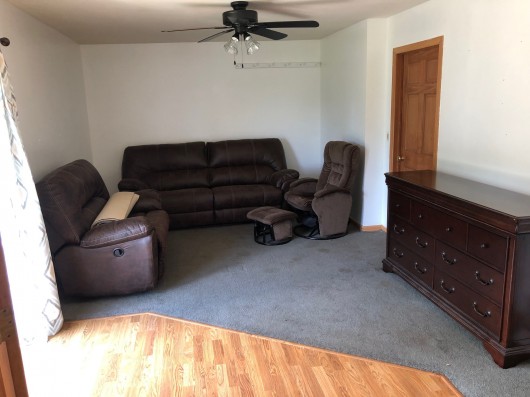 Living Room, Office/Den to left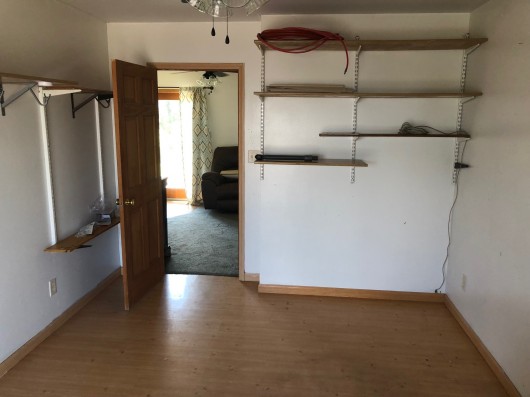 Office/Den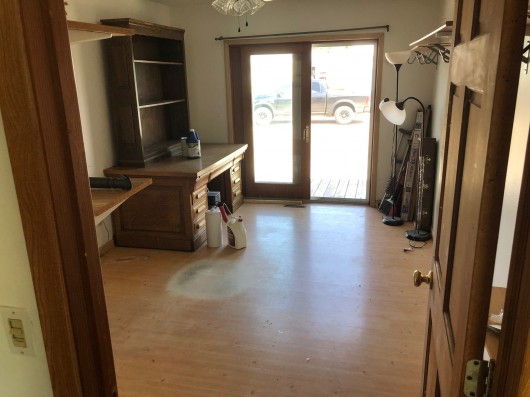 Entry number 4 leading to East Deck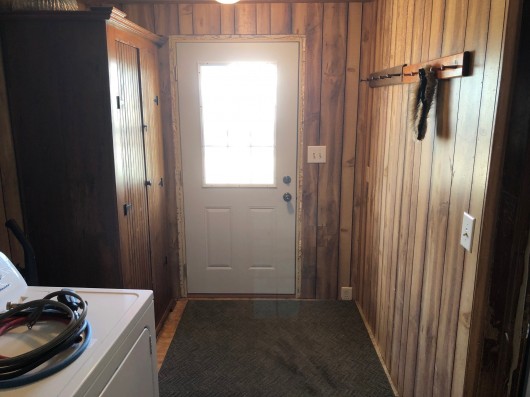 Second Entry on East side Deck to Main Floor Laundry and Mudroom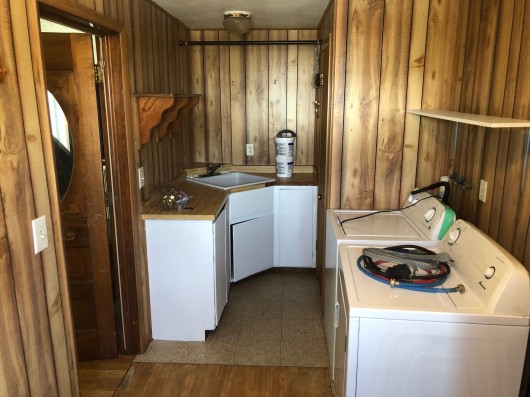 Laundry area in Mudroom. The Washer and Dryer are not included.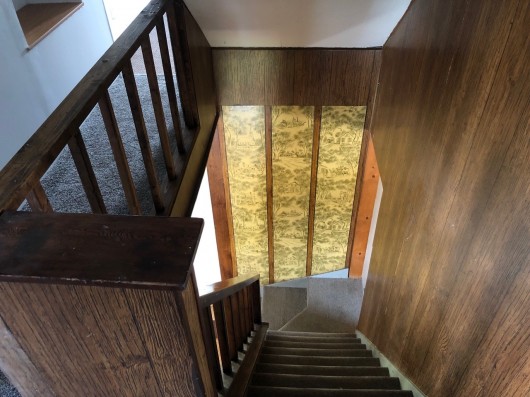 Stairs to Upper Level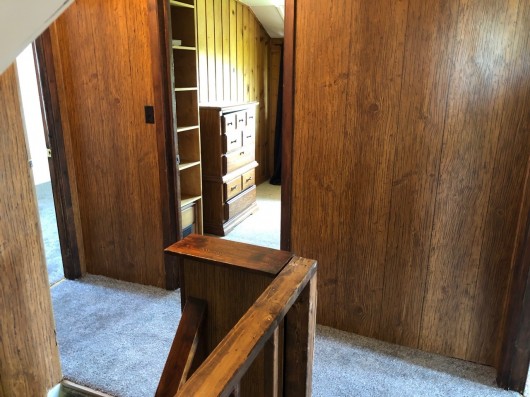 Landing on Upper Level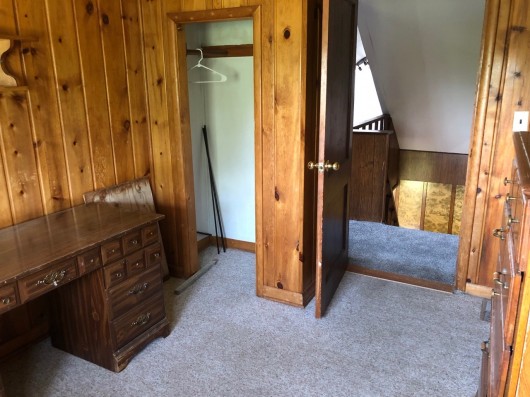 Bedroom 1 on Upper Level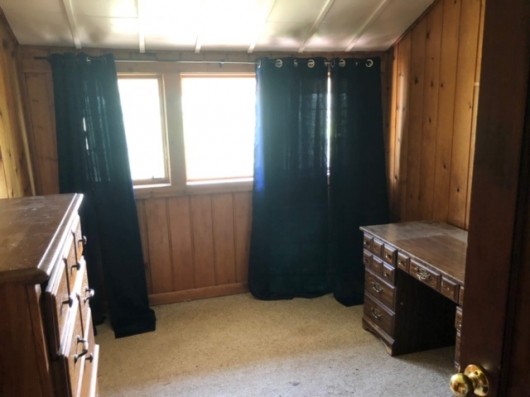 Second view of Bedroom 1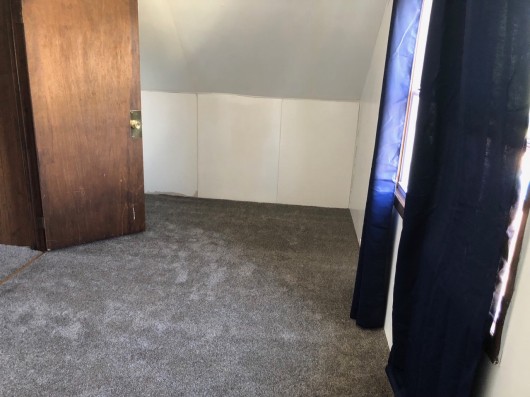 Bedroom 2 on Upper Level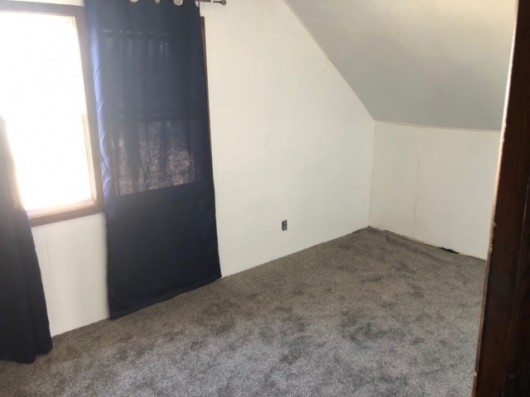 Second view of Bedroom 2

Bedroom 3 on Upper Level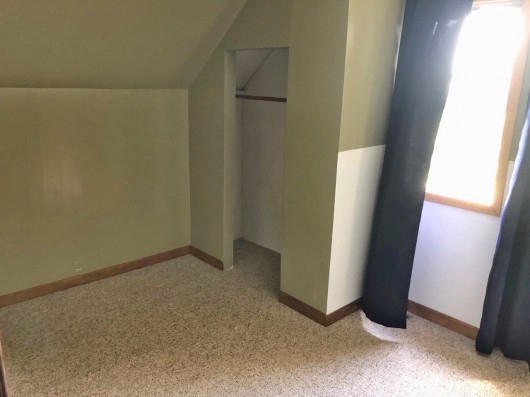 Second view of Bedroom 3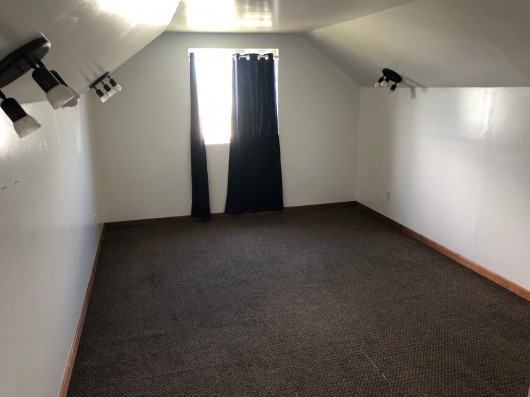 Bedroom 4 on Upper Level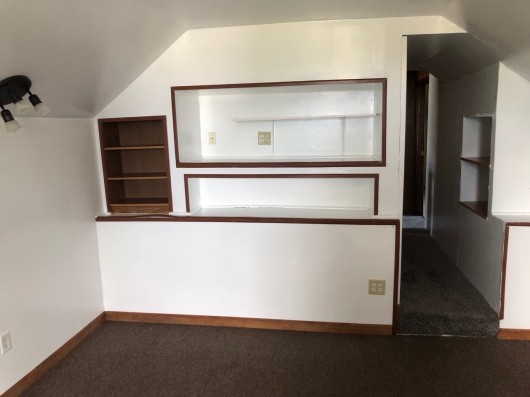 Second view of Bedroom 4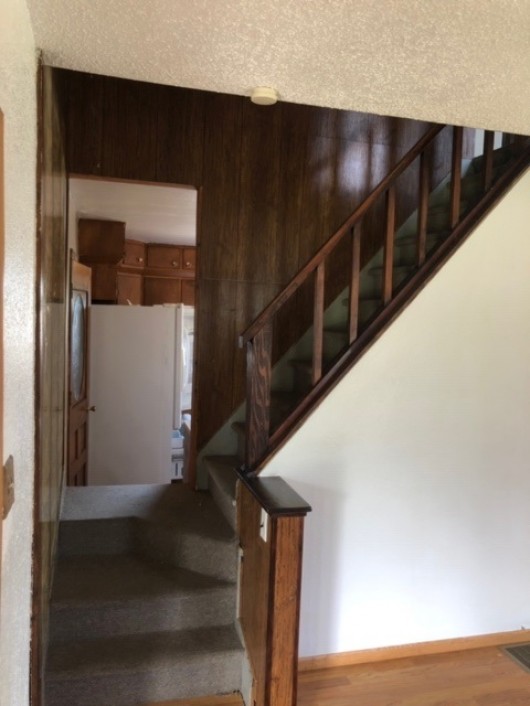 Stairs to Lower Level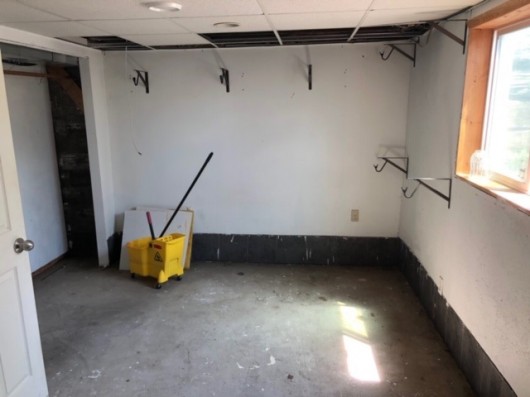 Bedroom 5 in Lower Level, Partially Finished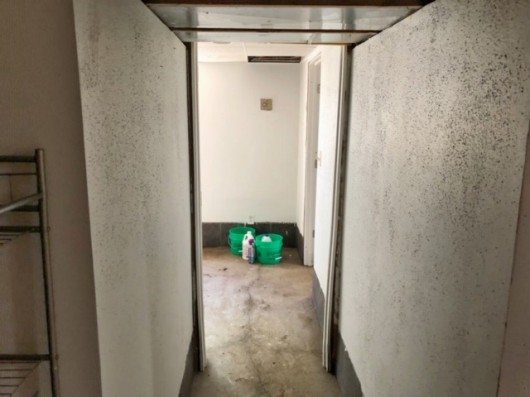 Lower Level Hallway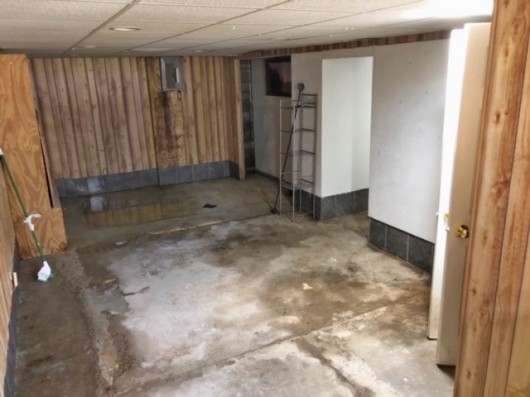 Recreation Room in Lower Level, Partially Finished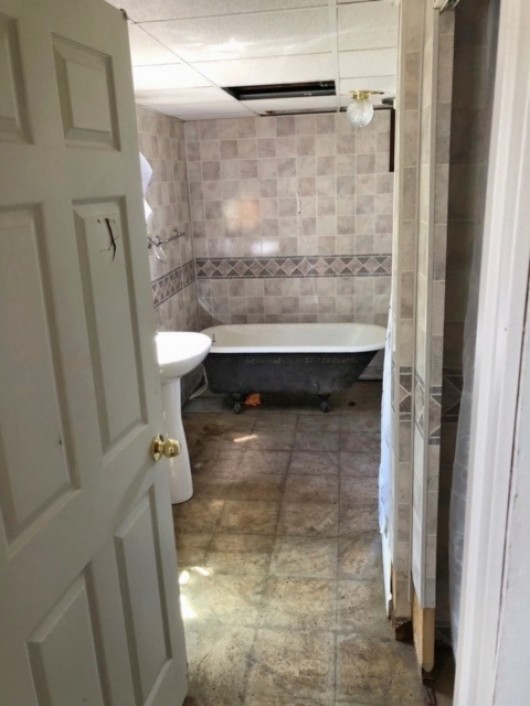 Lower Level Full Bathroom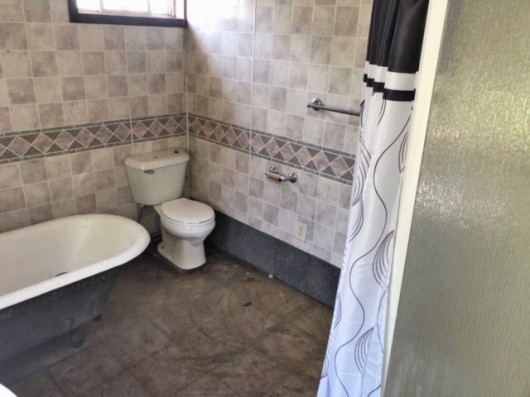 Second view of Lower Level Bathroom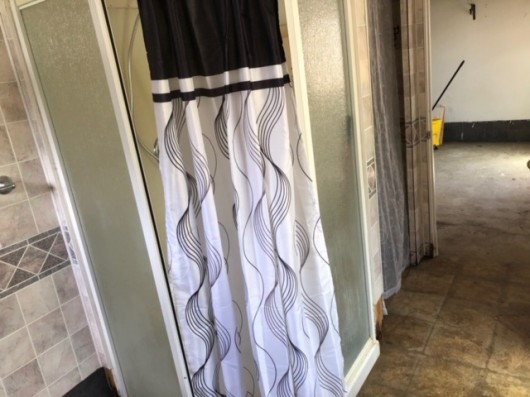 Shower in Lower Level Bathroom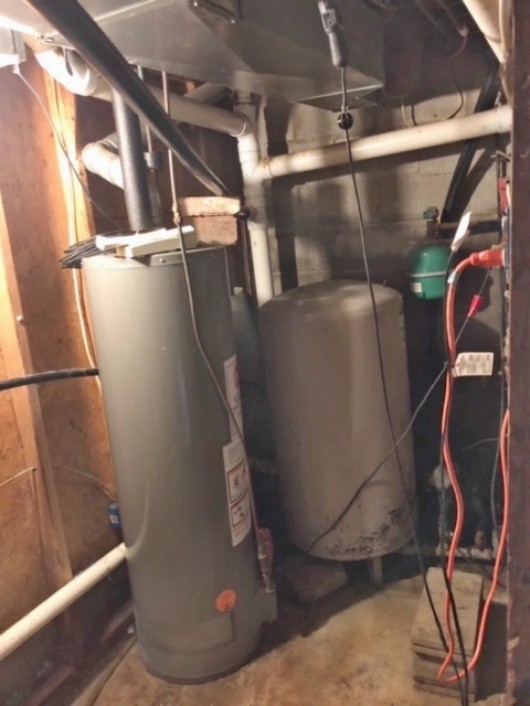 Utility Room in Lower Level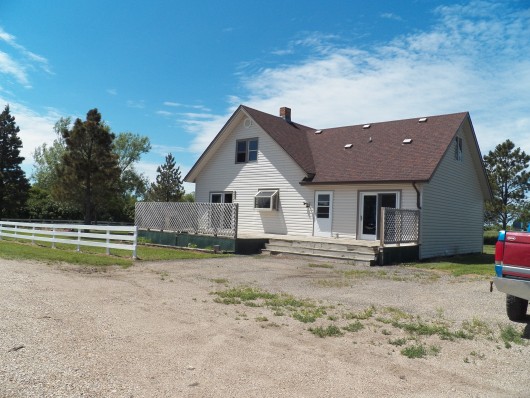 Exterior of Home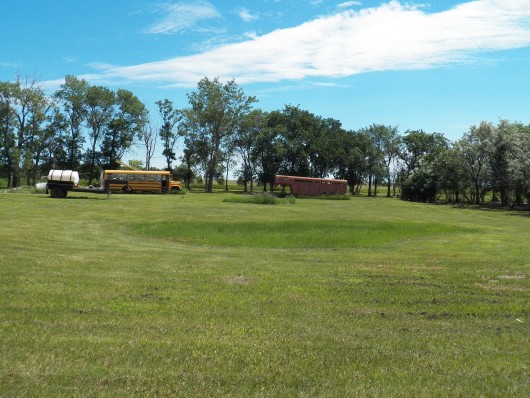 Side Yard between Entrance and Shop on East side of Driveway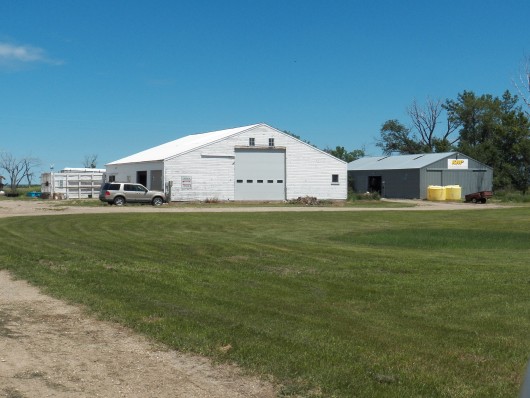 52'X54' Shop & 56'X48' Shop on East side of Driveway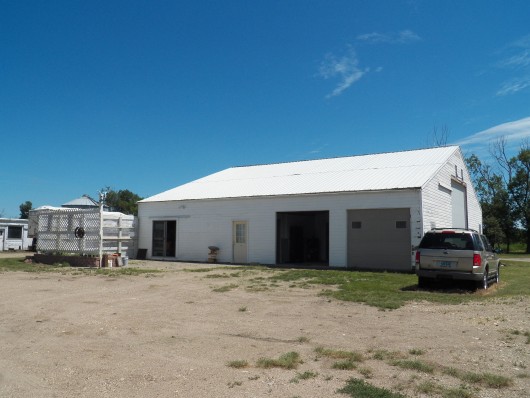 Shop with Living Quarters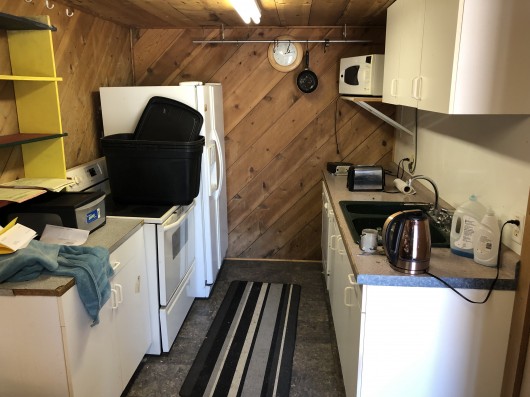 Living quarters Kitchen w/Appliances Included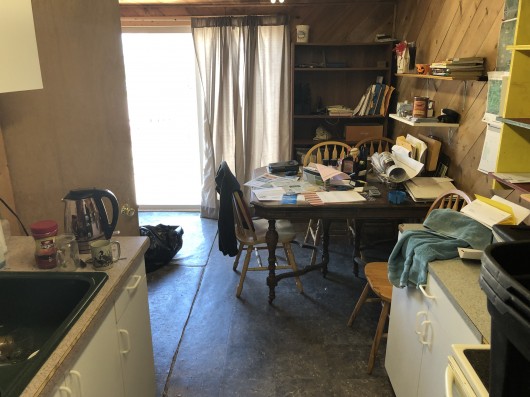 View of Kitchen to Sliding Exit Door, Shop Bays and Stairs to Upper Level to left.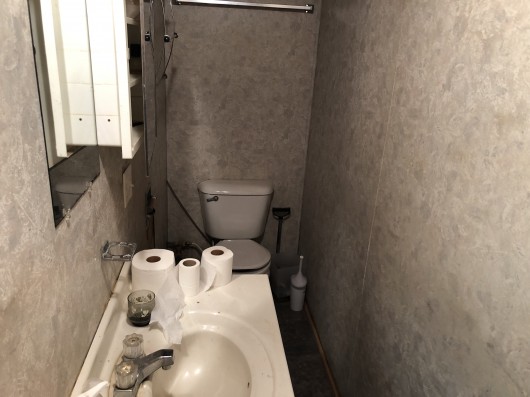 Bathroom with Shower on Main Level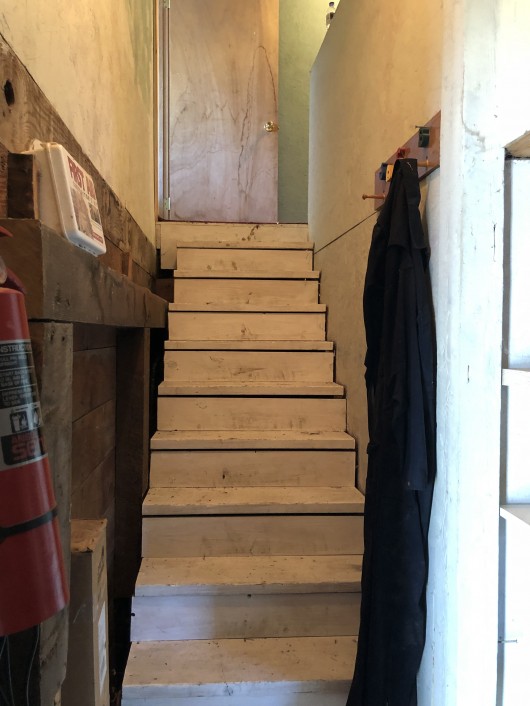 Stairs to Upper Level Livingroom, Laundry & Bedroom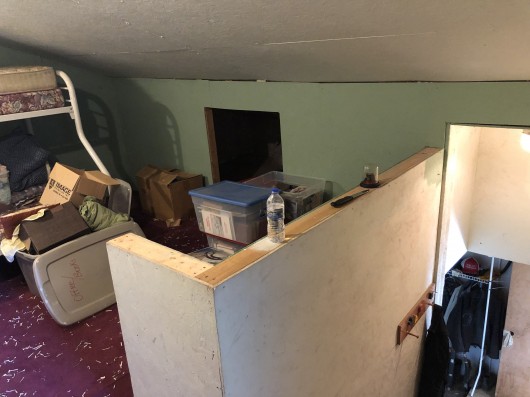 Upper level showing Sleeping area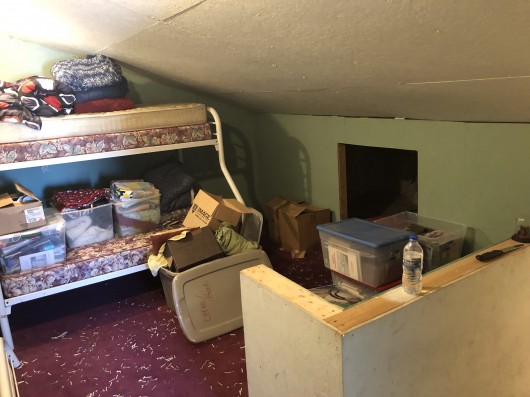 Sleeping area on Upper Level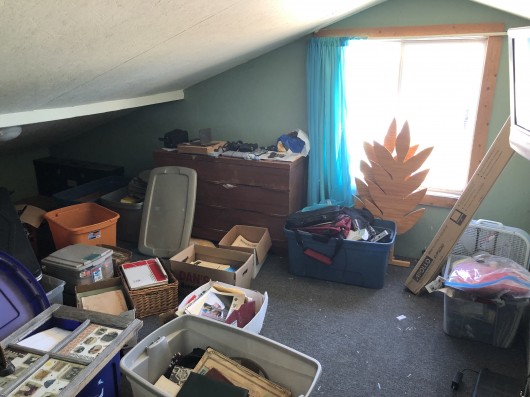 Second view of Sleeing area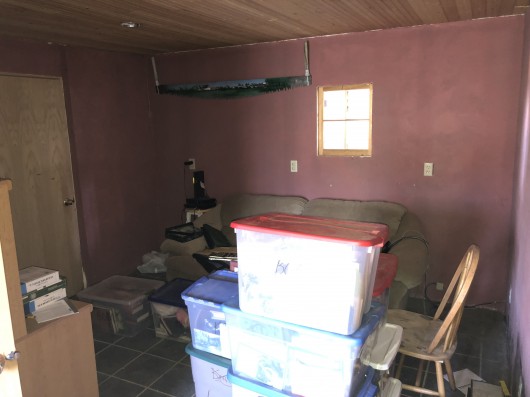 Living Room on Main Level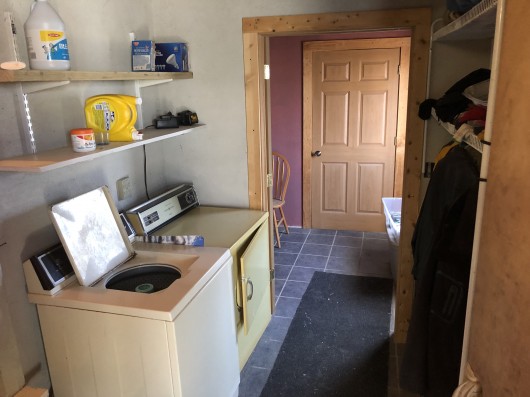 Laundry area on Main Level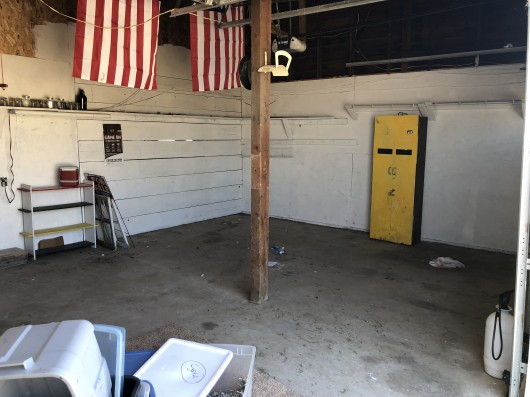 Double Bay Garage. Heating Coils in Floor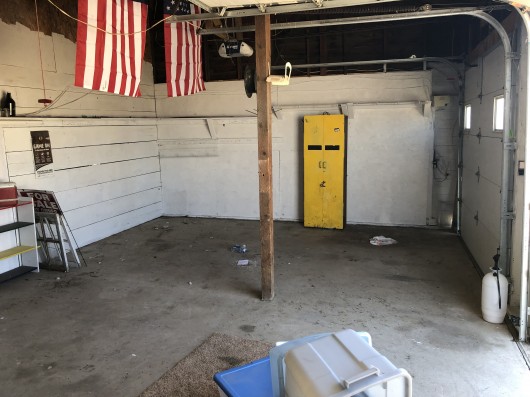 Second view of Double Bay area w/2 - 9X8 Overhead Doors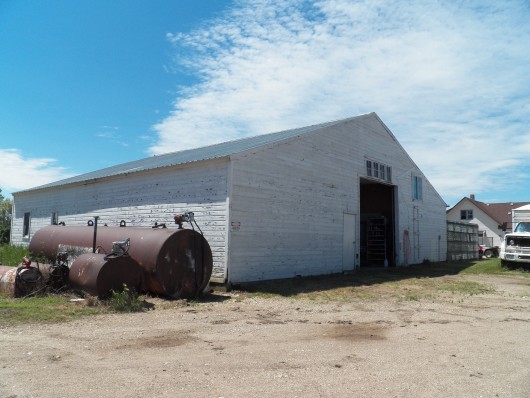 North side of Shop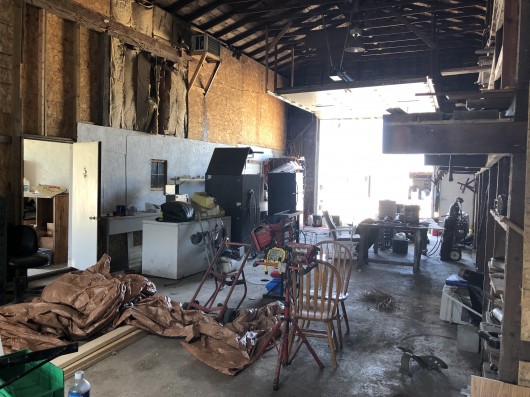 North view of Main Shop area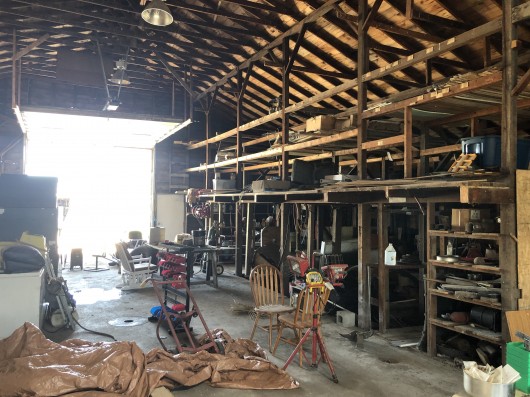 Another view of North Door and Storage area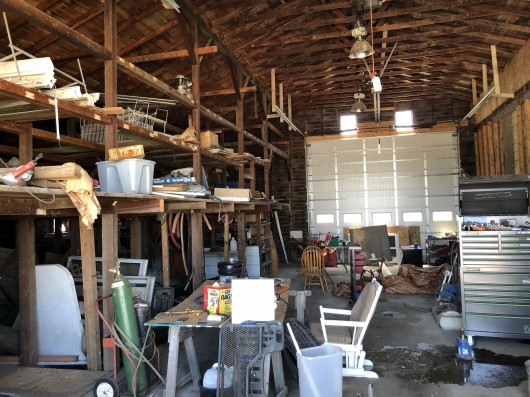 South view of Main Shop area. Overhead Opener is new but not hooked up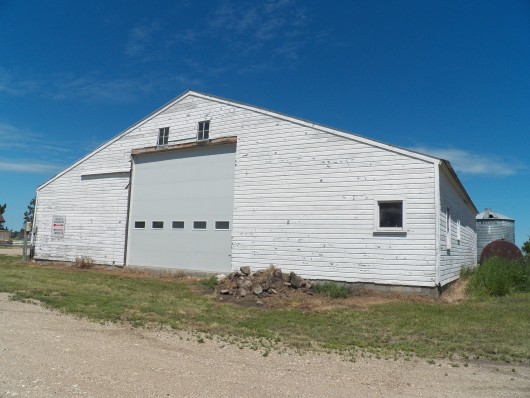 South side of Shop showing Overhead Door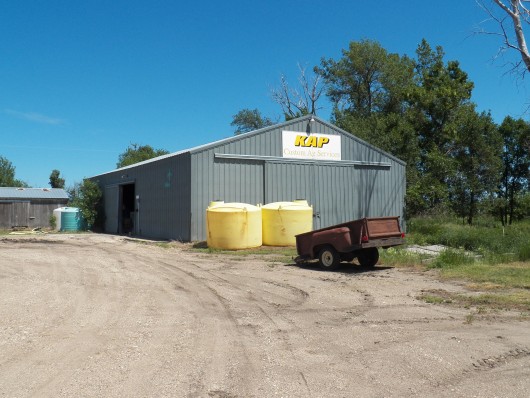 56'X48' Shop with Concrete Floor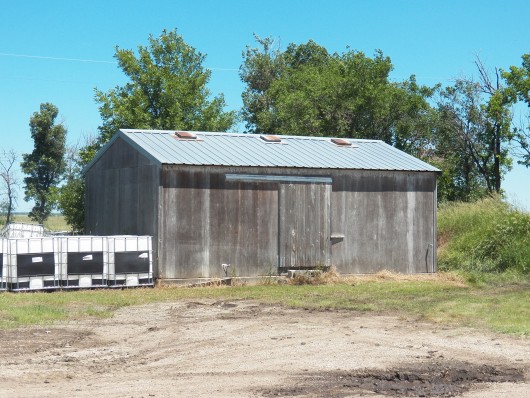 Wood Grain Bin for Storage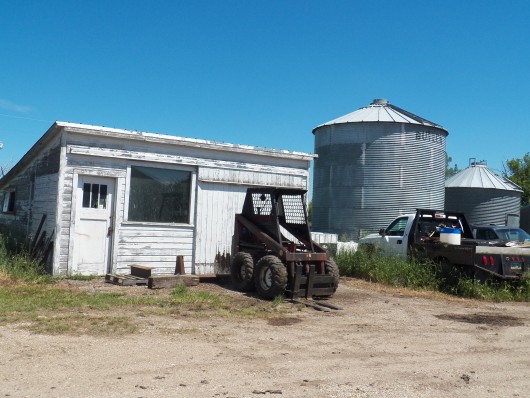 Welding Shed and Grain Bins, 3,500 BU & 1,500 BU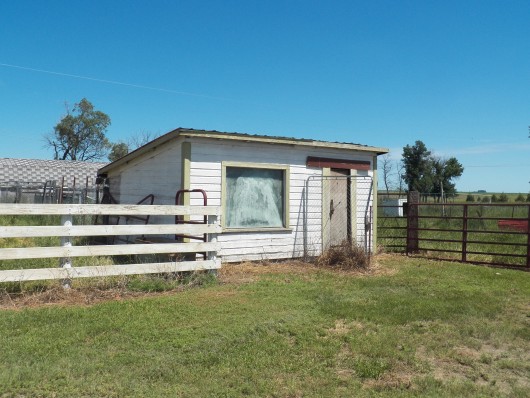 Chicken Coop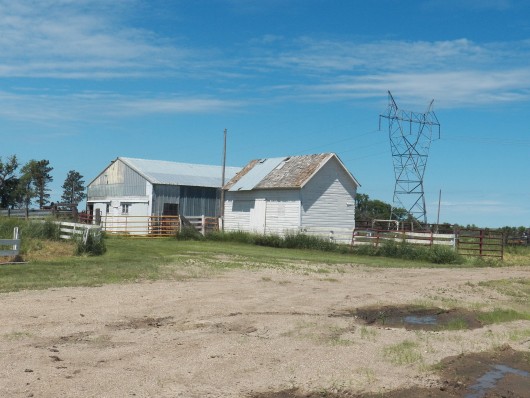 Storage Shed and Livestock Barn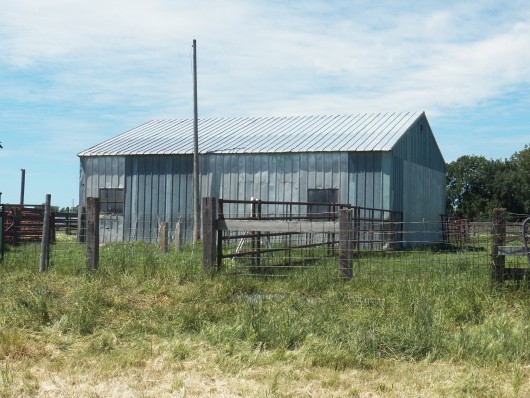 Livestock Barn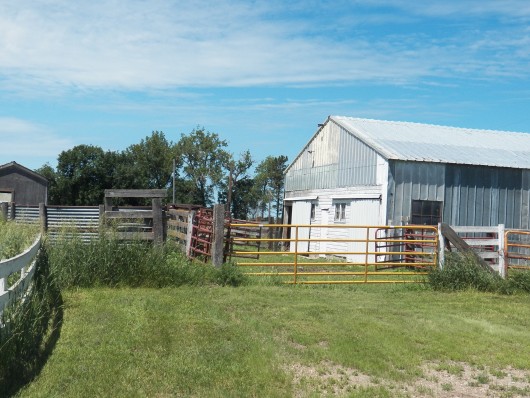 South side of Livestock Barn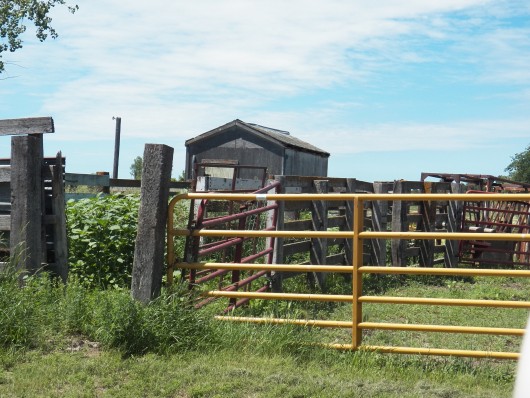 Corrals with Watering Shed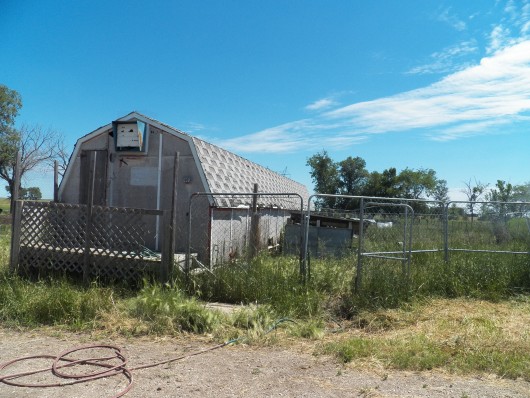 Small Animal Barn - Hogs, Sheep, Turkeys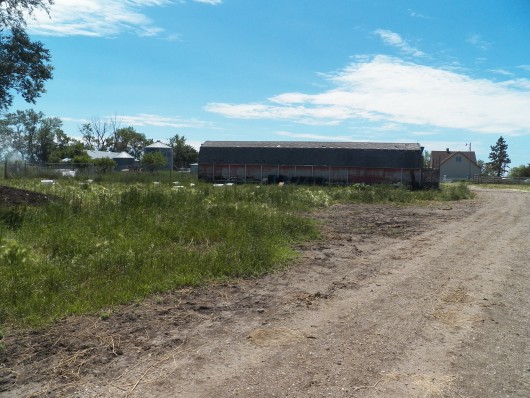 North side of Small Animal Barn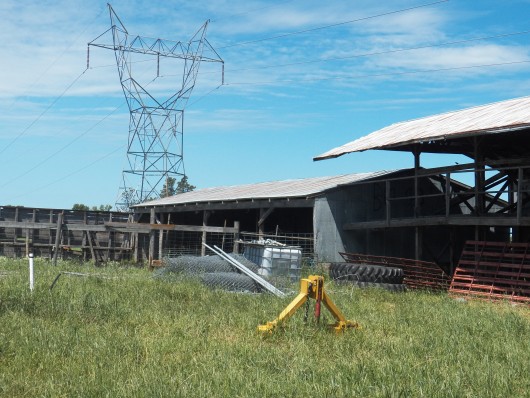 Pole Barn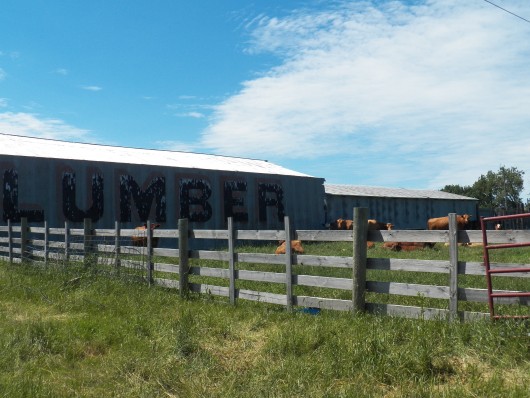 North side of Pole Barn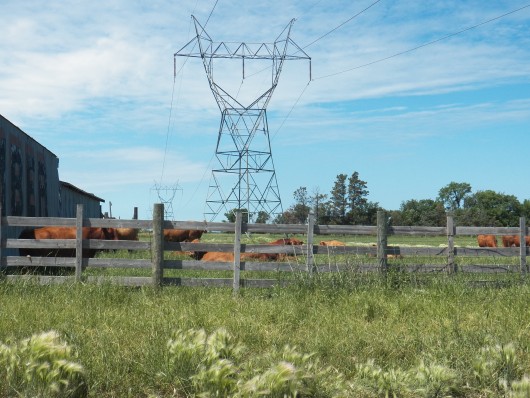 Corrals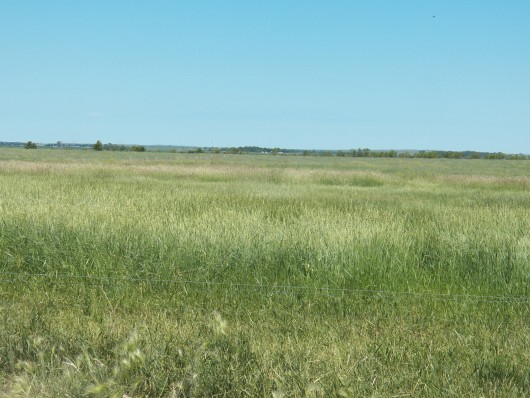 Good stand of Grass planted in Cropland looking North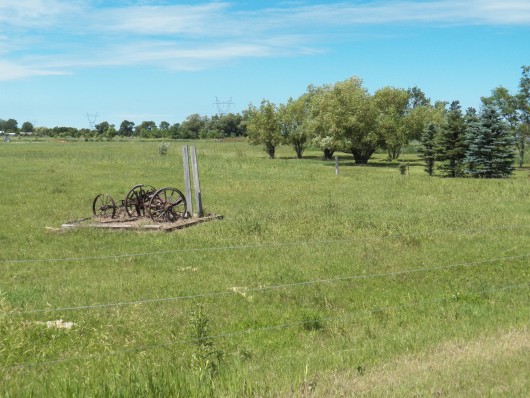 Fenced area between House and Frontage Road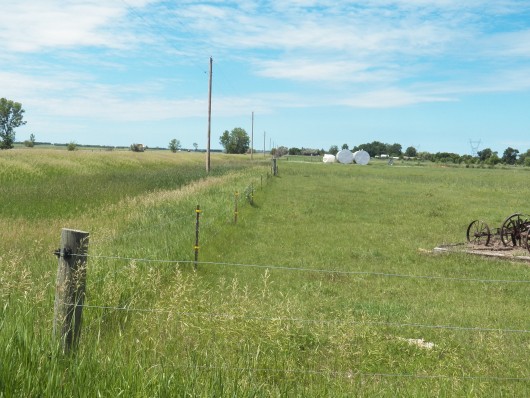 From Driveway, looking West
Soil Map and Legend of Subject Land Overall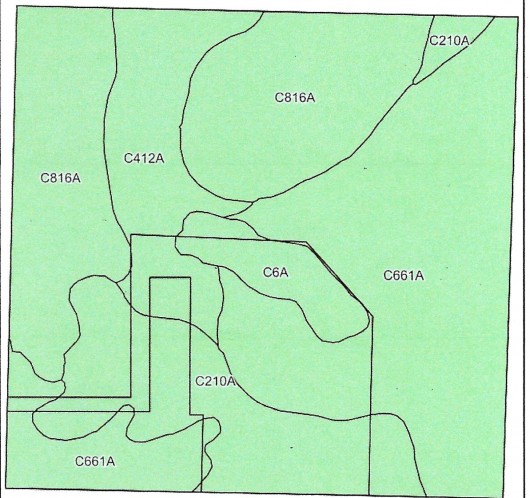 Topography Map of Subject Land Outlined in Black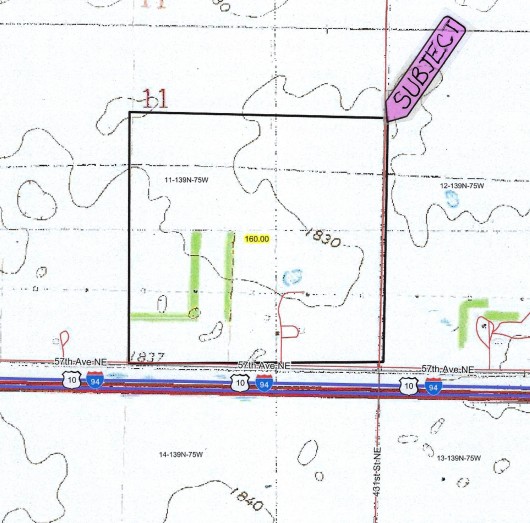 If you are interested in this property, please contact Prairie Rose Realty Inc. at landbroker@bektel.com or call 701-475-2784 or toll free 800-728-7558.
Prairie Rose Realty Inc. is representing the Sellers in this transaction. All information has been gathered from sources considered reliable, however cannot be guaranteed by Prairie Rose Realty Inc.