40 Ac Oliver Farmstead w/Add'l 120 Ac For Sale
3135 27th St., Center, Oliver Co., North Dakota
Your choice of a 40 Acre or a 160 Acre Hobby Farm with the add'l 120 acres offered on this property located between Mandan and Center, ND just minutes N of I-94. Gorgeous 2,170 sq. ft. 4 Bedroom/2 Bath Schult Home built in 2015 with an Insulated Triple Garage, surrounded by hundreds of Evergreen and deciduous trees. The back Deck and Fire Pit overlooks gentle rolling hills and an expansive NE sky. Water source is a 2015 - 170' Well and Rural Water Membership. This home is Move-In Ready and offers a Great Room w/Formal Living, Dining leading to Deck, Gorgeous Kitchen w/Tiered Island, Stainless Appliances, a Family Room w/Gas Fireplace, Master Suite w/Tiled Shower, and many more Upgrades. Add'l. 120 Ac makes a total 87 Ac Cropland w/Class II 70 PI Soils, balance in Pasture w/2nd Well. Seller's asking $364,000 for Improvements on 40 Ac, and $550,000 for Improvements on 160 Ac. PENDING AS 160 ACRES!
*********************************
Legal Description: 40 Acre Farmstead: Auditor's Lot A in SE1/4 Section 14, Township 141 North, Range 83, Oliver County, North Dakota.160 Acre Hobby Farm: Auditor's Lot A and B in SE1/4 Section 14, Township 141 North, Range 83, Oliver County, North Dakota.Previous Owner has reserved all Oil and Gas Minerals on this property.
Location: From Mandan, ND travel 4 mi W on I-94 of Old Red Trail. Turn N off I-94 on to Hwy. 25 and travel North for 10 miles to 28th St. SW. Turn W on 28th St. SW and travel 4-1/2 miles to "T" in road. Travel N 1 mile to 27th St. SW to SE corner of Subject Property. (See Map).From Center, ND travel S 2 mi on 38th St. SW. Turn E on 23rd St. SW and travel 3 mi to 35th Ave. SW where road curves to South. Turn S and travel 4 mi on 35th Ave SW to 27th St. SW. Turn E on 27th St. SW and travel 3-1/2 mi to SW corner of Subject Property. (See Map).
Acreage Breakdown:
40 Acre Farmstead: 15 Ac +/- Class II Soil Cropland Hay/Alfalfa, 6 Ac Improvements and Balance 19 Ac Fenced Pasture.160 Acre Hobby Farm: 87.2 Ac +/- Class II Soil Cropland Hay/Alfalfa and Balance 72.8 +/- Ac Improvements and Pasture.
Easements: There are NO USFW Wetland or Grassland Easements on this property.
Real Estate Taxes: Most recent Real Estate Tax information available is $1,957/year. Taxes are not available as a 160 ac unit.
Improvements:
This beautiful, high quality 2,170 sq. ft. Home has a Great Room that includes a Formal Living Room, Sliding Doors in the Dining Room leading to NE facing Outdoor Deck, and a beautiful open Kitchen w/2 Tiered Island, Tiled Backsplash, Soft Close Cabinets, Stainless Steel Appliances with a Gas Cooktop all included. The Master Suite is separated from the other bedrooms and located just off the Formal Living Room. It has a large Master Bath w/Tiled Shower w/Dual Heads and large Master Closet. Next to the Dining area is the Family Room with a Gas Fireplace. The 2nd and 3rd Bedrooms are on each side of the Fireplace. A Hall off the Family Room leads to the 4th Bedroom, Laundry/Freezer Room with Washer and Dryer included, and Utility Closet. Good quality Upgrades in Fixtures and 6 Panel Doors.
The home is heated by Propane Gas Forced Air and cooled by Central A/C. Propane Tank is leased. Window Treatments are included. The Water Source is Southwest Rural Water Membership and sale is subject to transfer of service. There is a Water Softener included and a separate 10gpm 170' Well w/4" submersible Pump that was new in 2015. The property has High Speed Internet available thru BEK Communications. The home is well insulated w/R22 in Floor, R21 in Walls and R45 in Ceiling. It has 2'X6' Exterior Construction, with Cemplank Siding and Asphalt Shingles.
The Triple Garage is 28'X56' with 3 Overhead Doors, and is Insulated in the Walls and Ceiling. The floor is Concrete with Conduit ran thru the floor for electric wiring hookup. The Electric is not hooked up, but is approximately 10' from Main Electric. There is a Fire Pit NE of the Deck and a 40'X48' Fenced Garden w/Gates. Driveway is gravel. Pasture Fences are 4 Wire w/T Posts and RR Ties for Corner Posts. The fence is in "good" condition but needs to be walked. For a 160 Ac Hobby Farm, a fence will need to be installed on the West side separating it from the SW quarter. All of the cells of Pasture lead to a central area with a Livestock Well (2nd) and Tank for Livestock. There is a Stock Dam on the S side of the quarter section that fills up in the spring with runoff, and holds water all summer, most years. The Pasture areas are all Fenced off from the Tillable acres, and there are Gates conveniently located for access if needed. There is a Utility Easement w/Power Lines in two areas that cross the land. New and Established Trees throughout will offer nice shelter in the future.
Seller's Asking $364,000 for 40 Acre Farmstead or $550,000 for 160 Acre Hobby Farm or avg $1,550/ac for add'l 120 Acres with Sellers controling the Sequence of the Sales.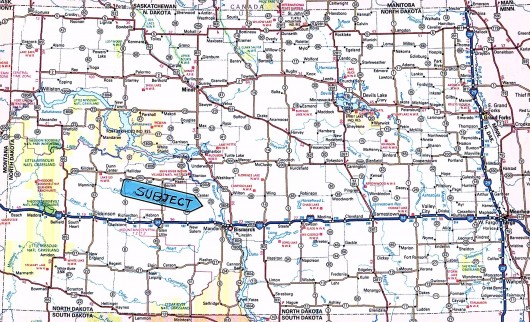 Plat Map from Mandan, ND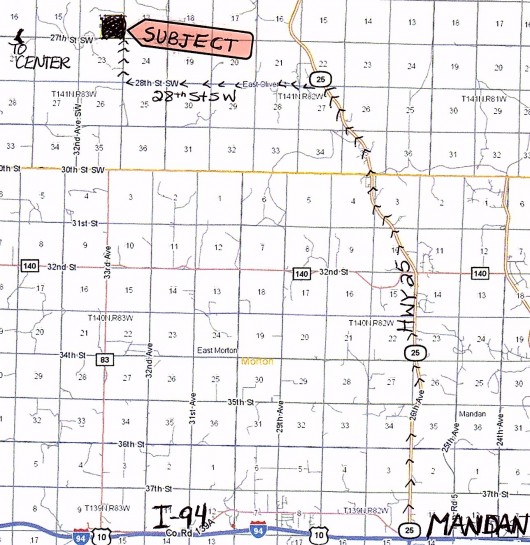 Plat Map from Center, ND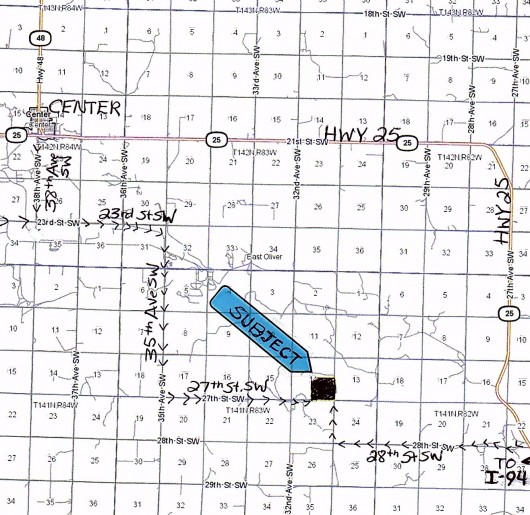 Survey Map of 160 Ac showing 40 Ac Lot A and 120 Ac Lot B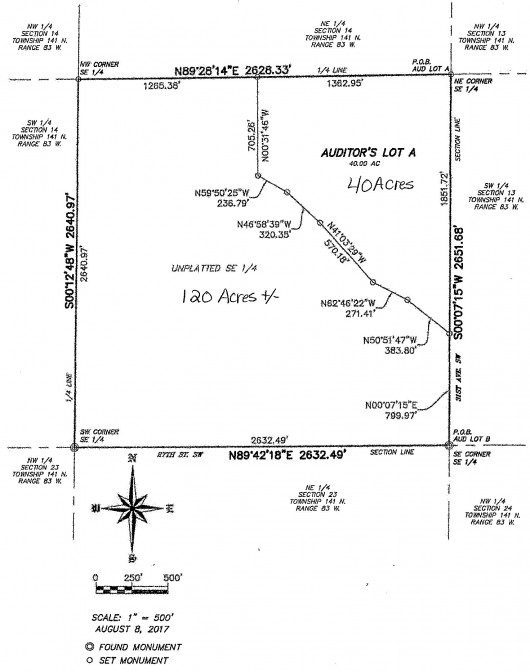 Aerial Map Showing 40 Ac and add'l. 120 Ac Outlined in Yellow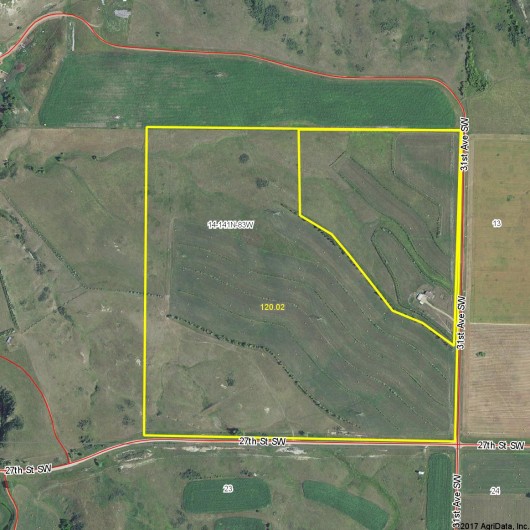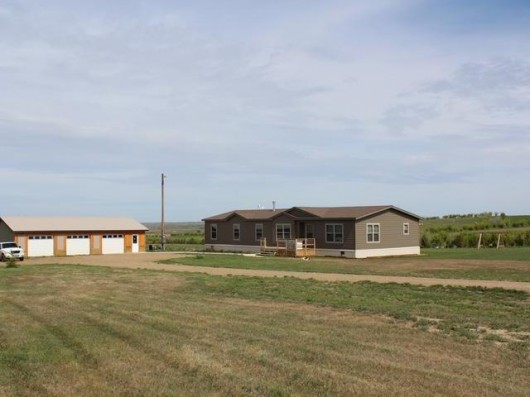 View of 4 Bedroom Home and Triple Garage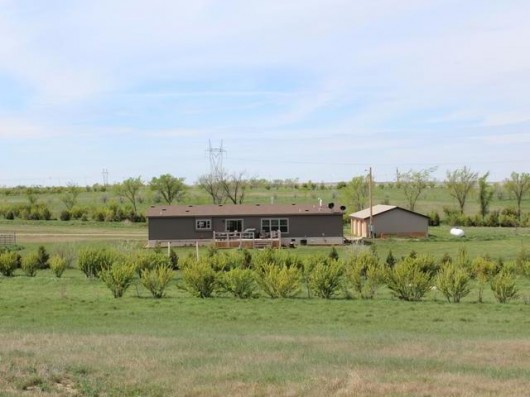 View of Home and Garage from North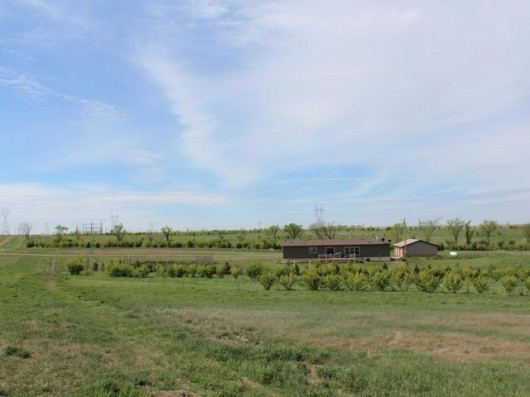 Expanded view of Farmstead from North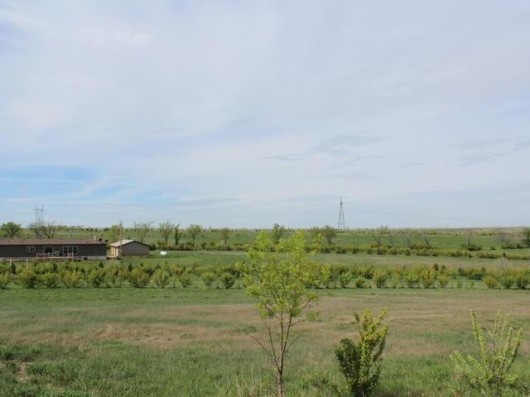 View looking Southwest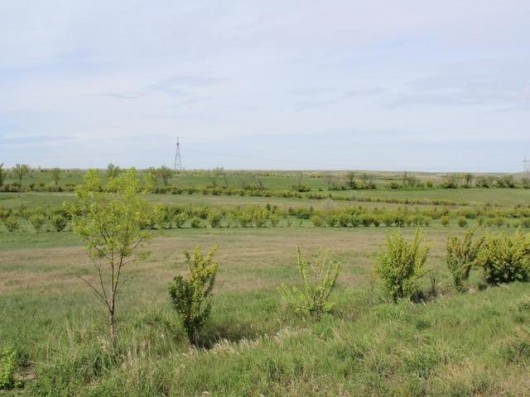 View to the West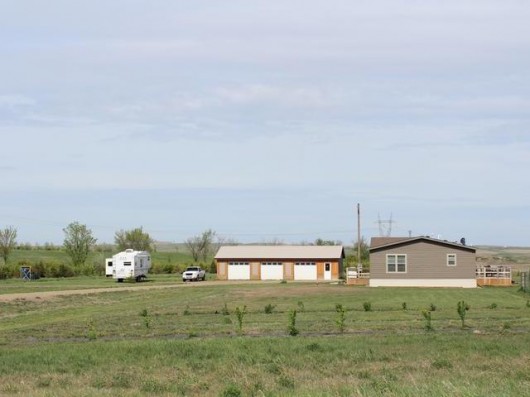 View from SE to NW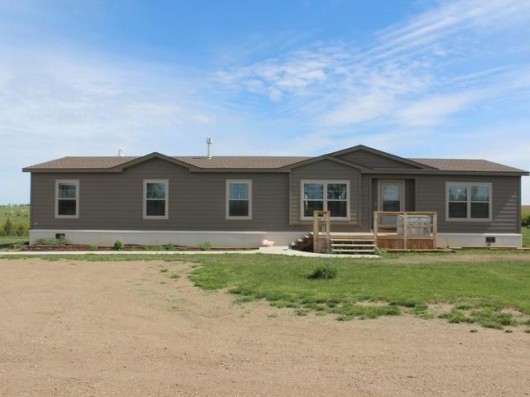 Front view of Home which faces SW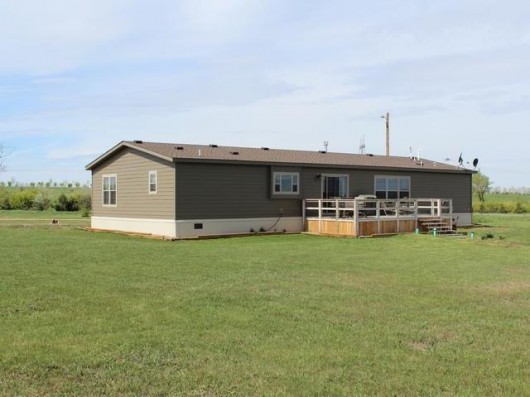 Backyard Deck of Home faces NE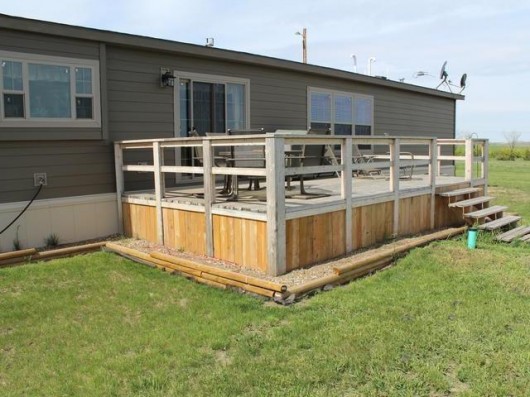 Back Deck on NE side of Home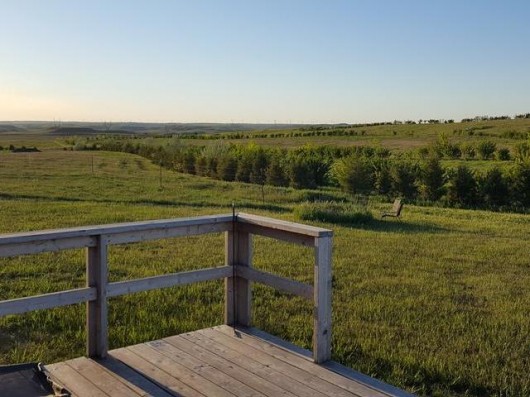 View to NE off Deck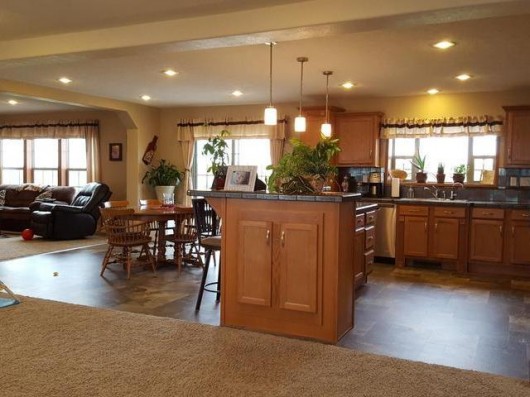 View of Kitchen from Formal Living Room & Main Entry. Family Room to left.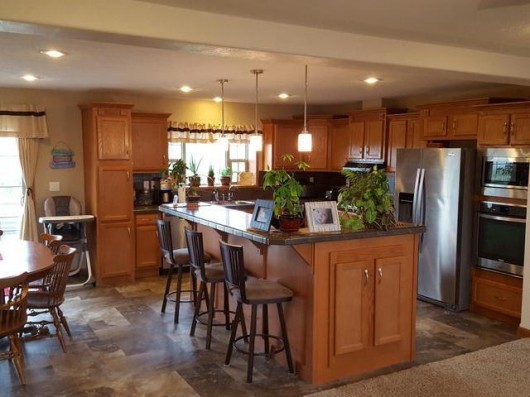 Second view of Kitchen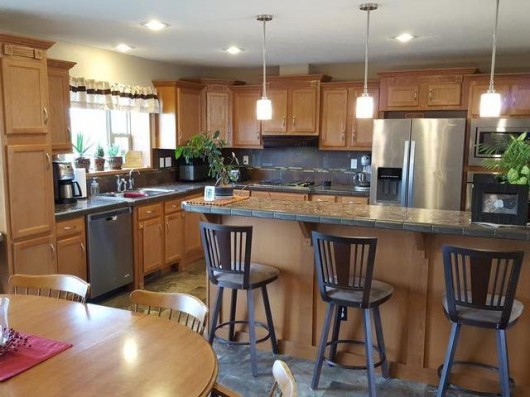 View of Kitchen from Dining Room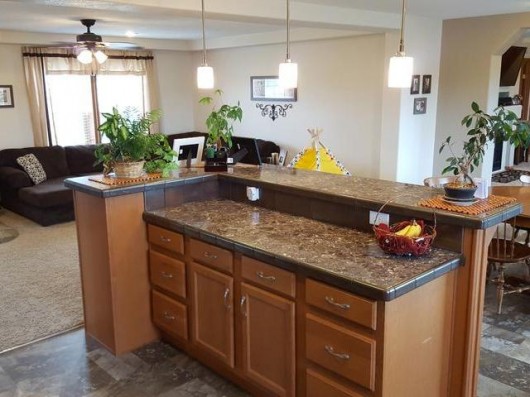 View of Kitchen Island w/Formal Living Room on left and Dining/Family Room on right.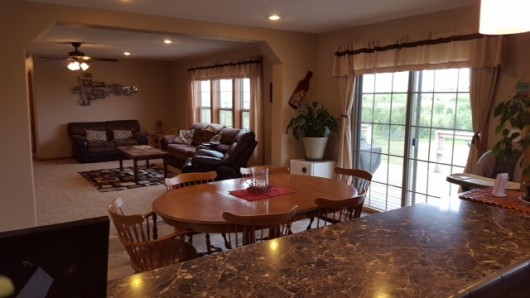 Dining and Family Room from Kitchen. Sliding Doors on right lead to Deck.

Formal Living Room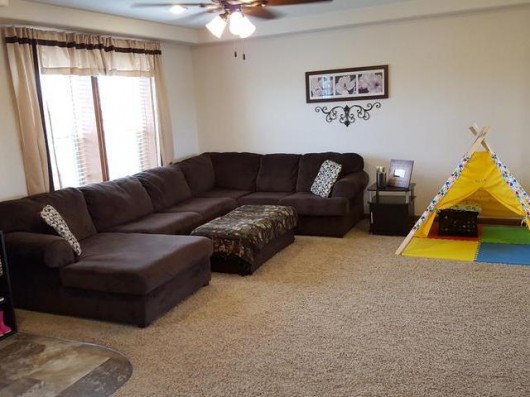 Formal Living Room from Entry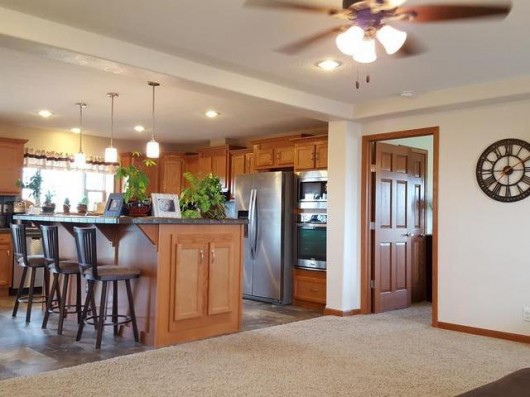 Door off Formal Living Room to Master Suite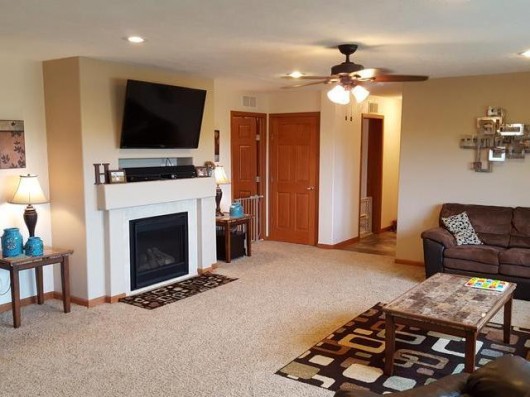 Family Room w/Gas Fireplace. Hall to 4th Bedroom and Laundry/Utility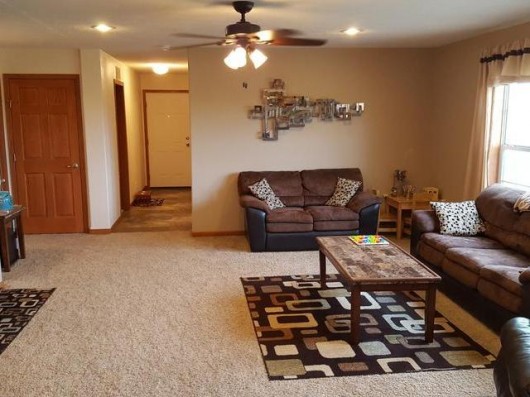 Family Room w/Fireplace on left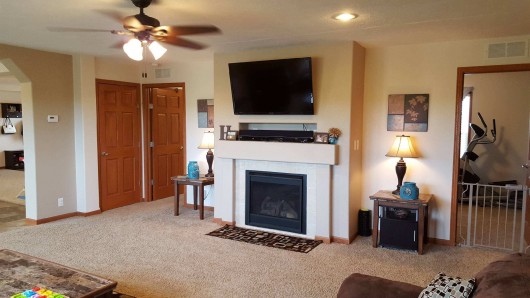 Family Room. Bedroom 2 on left, Bedroom 3 on right of Fireplace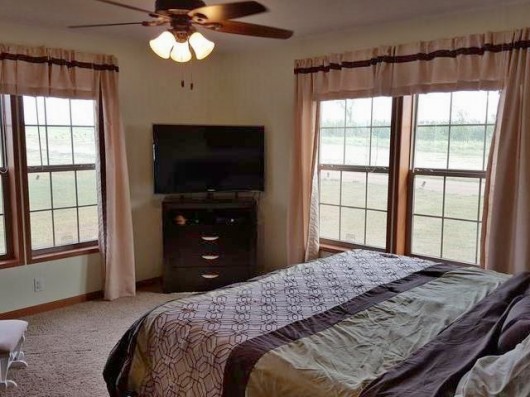 Master Bedroom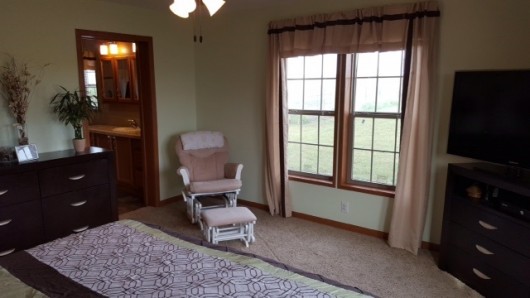 Master Bedroom to Master Bathroom

Master Bedroom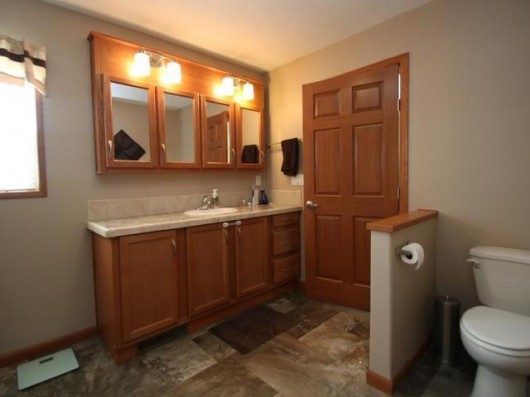 Master Bathroom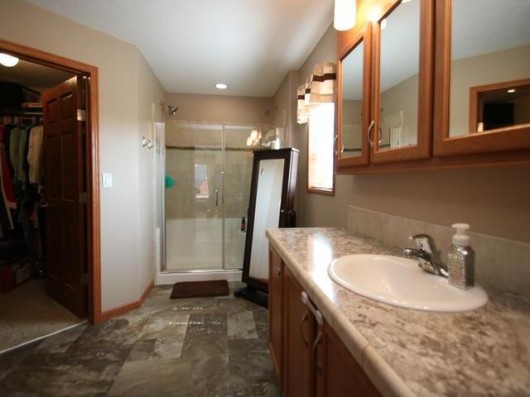 Master Bathroom Shower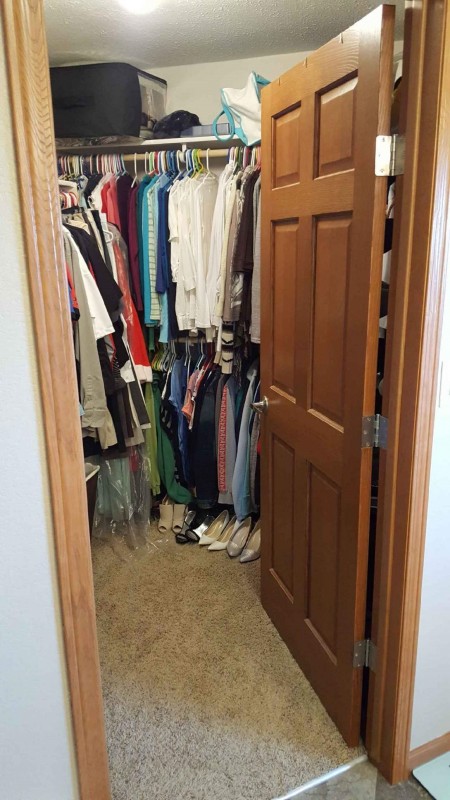 Master Closet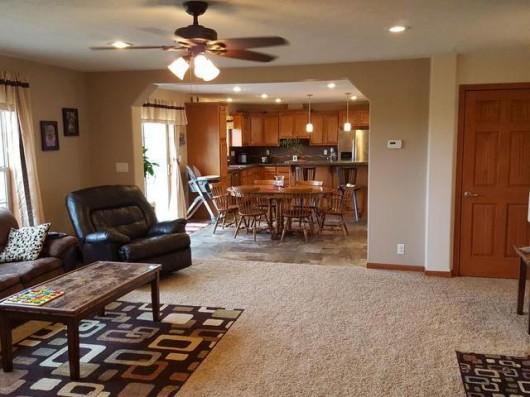 Family Room and Dining Room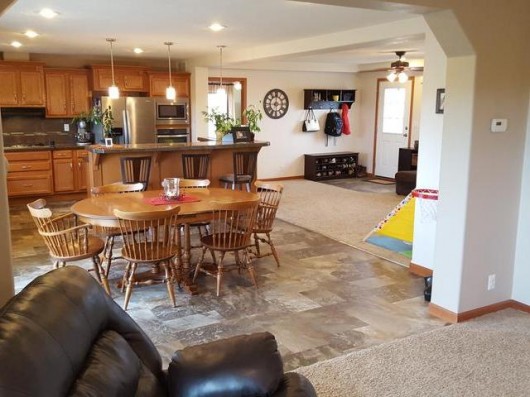 Dining/Kitchen to Front Door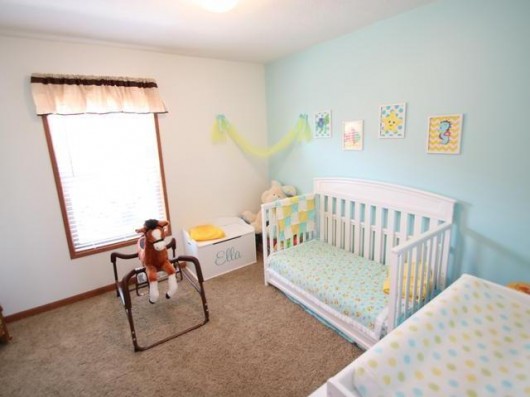 Bedroom 2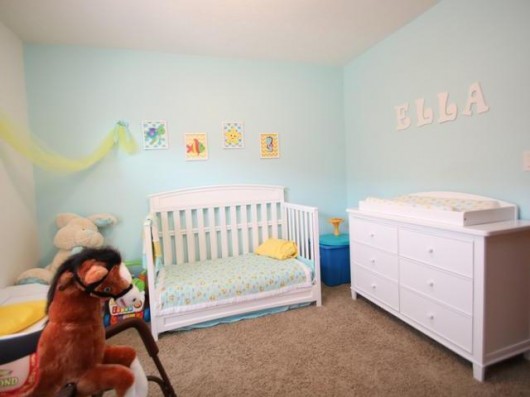 Second view of Bedroom 2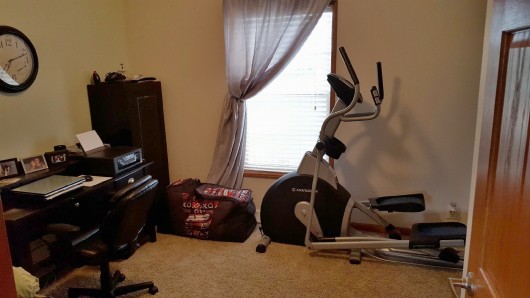 Bedroom 3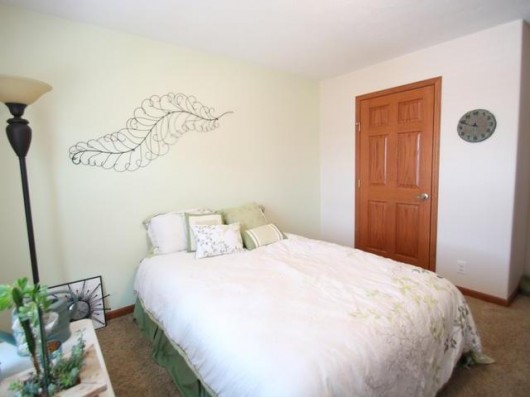 Bedroom 4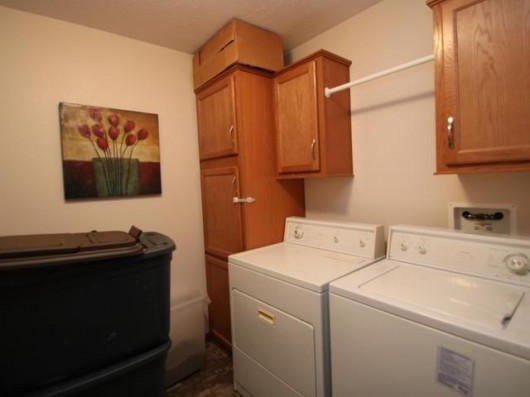 Laundry Room w/Storage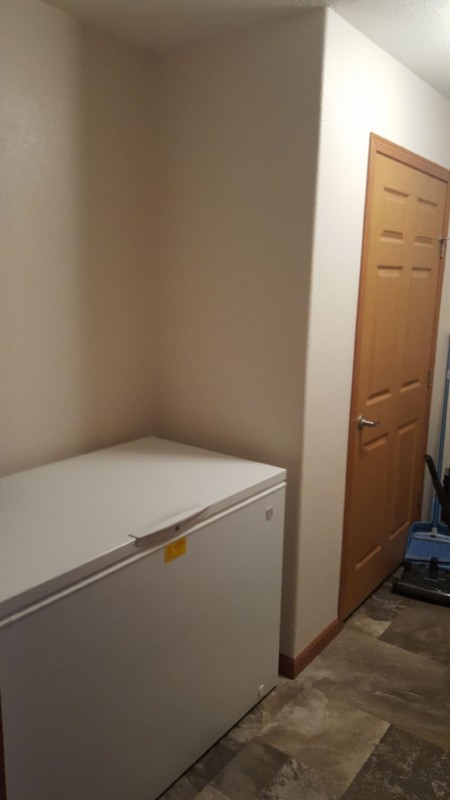 Freezer area in Laundry Room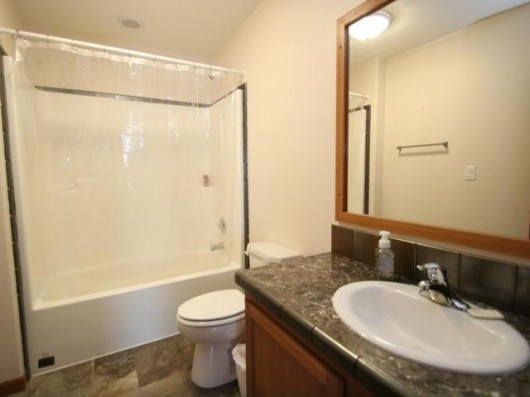 Second Full Bathroom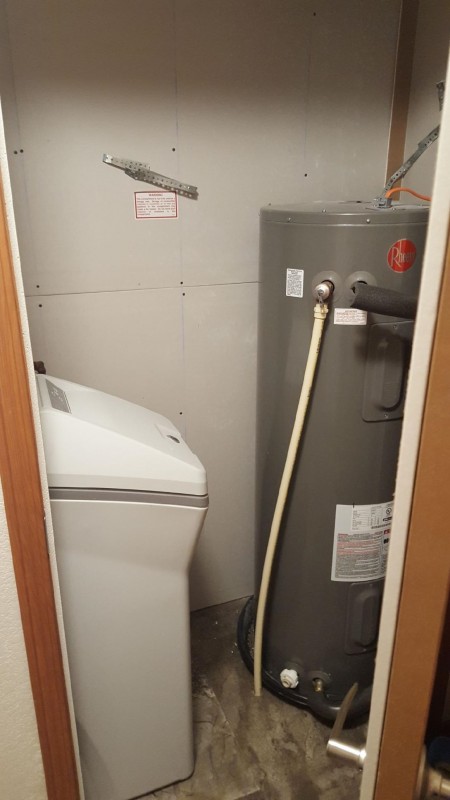 Utility Closet

Insulated Triple Garage w/Concrete Floor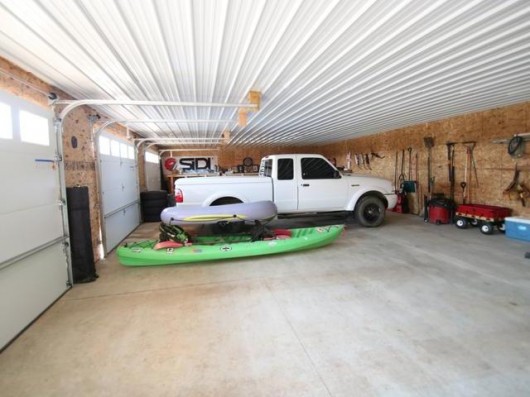 Interior of Triple Garage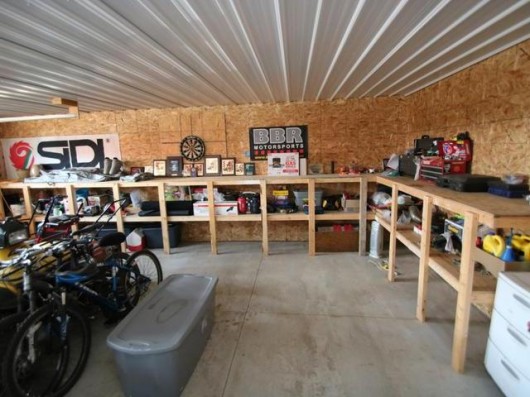 Second view of Garage Interior showing Work Bench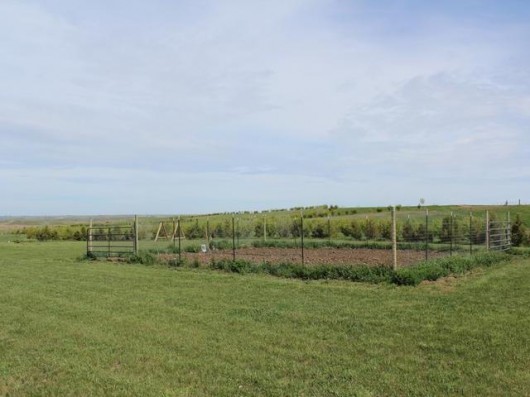 40'X48' Garden Plot w/6 ft. Fence and Gates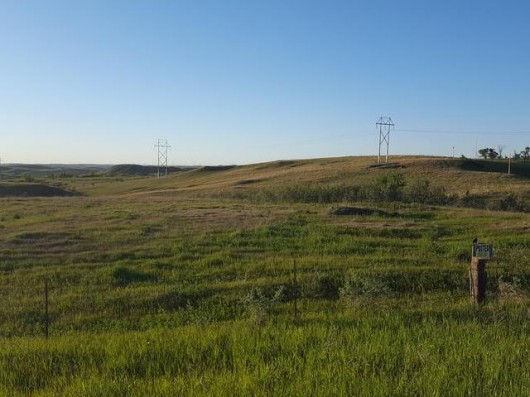 View of Grassland w/4 Wire Fences and T Steel Posts, RR Tie Corner Posts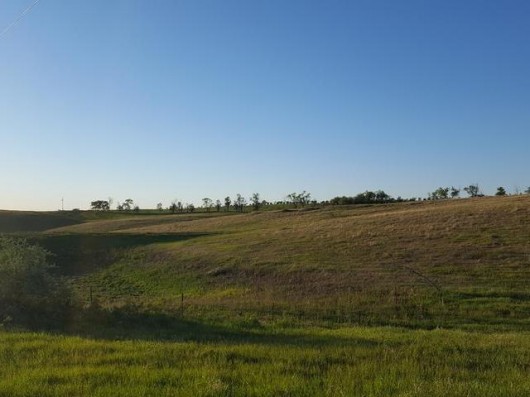 Second view of additional 120 Acres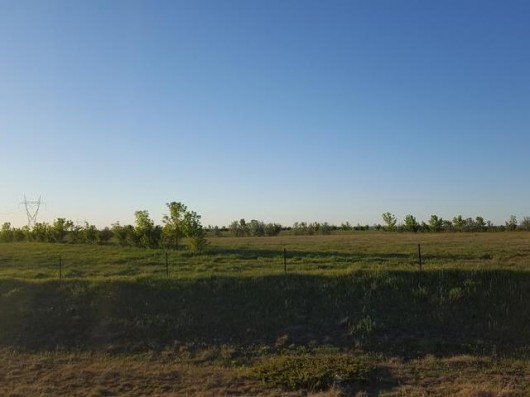 Acreage showing new Trees and good Fence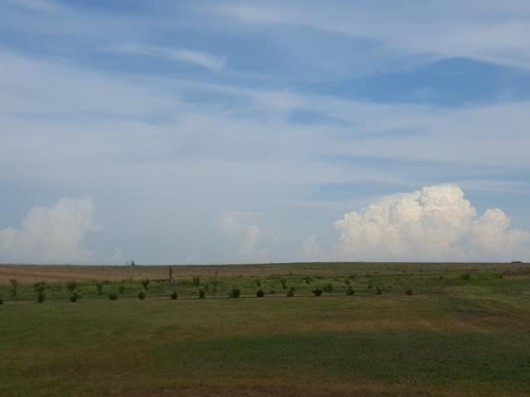 Tree Rows by Road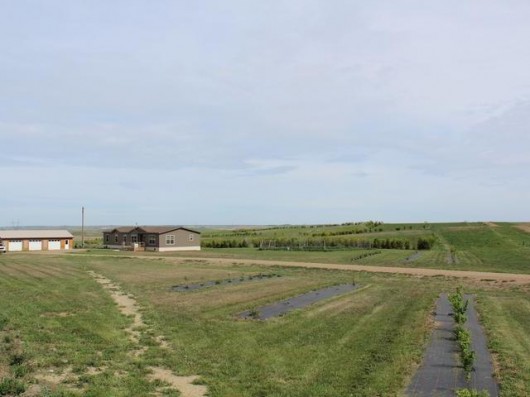 Tree Rows by Buildings

View from Road looking NW
Soil Map of 87 Ac of Cropland in 160 Acres with Legend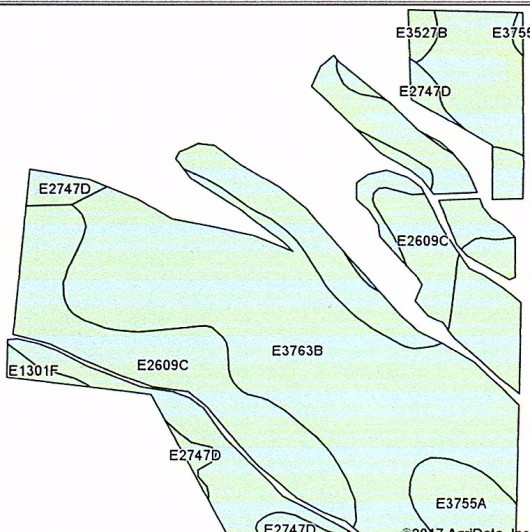 If you are interested in this property, please contact Prairie Rose Realty Inc. at landbroker@bektel.com or call 701-475-2784 or toll free 800-728-7558.
Prairie Rose Realty Inc. is representing the Sellers in this transaction. All information has been gathered from sources considered reliable, however cannot be guaranteed by Prairie Rose Realty Inc.