40 Ac S Kidder Farmstead For Sale
44th Ave. SE, Streeter, Graf Township, North Dakota
Located in south central North Dakota, W of Streeter, ND, less than 1 mi from Alkaline and South Lakes, here is a nice 39.76 Acre Farmstead with a Two Story 3 Bedroom/2 Bath Home and a 30X60 partially concrete Shop w/220V and Cropland with rich Class II Soils and an average 71.8 PI. The Home is partially furnished with appliances, couches, beds, tables, chairs, pots & pans etc. The Owners have installed new Roofing with tin coated asphalt, new Windows, new Exterior Doors, new Metal Siding, and a new Propane Furnace. There is real hardwood floors and vinyl flooring throughtout the home. Seller's asking $164,000. There is also an additional 80 Acres of Pasture available to purchase directly across the road for $88,000.
*********************************
Legal Description: NE1/4 SE1/4 less E 60' R/W consisting of 39.76 Acres in Section 20, Township 137 North, Range 70 West, Kidder County, North Dakota as described on abstract including all minerals currently owned.
Location: From I-94 and Exit 228 between Bismarck and Jamestown, travel S on Hwy. 30 to Streeter, ND. On the N side of Streeter, turn W on 52nd St. SE and travel 8 miles to 44th Ave. SE. Turn N and travel 1/4th mile to the SE corner of the property. The 80 acres of Pasture that is also for sale is directly across the road to the East. (See Maps)
Acreage Breakdown:
10 +/- Acres Farmstead, Trees, Roads and Other
30 +/- Acres Productive Cropland
Easements: There are NO USFW Wetland or Grassland Easements on this property.
Real Estate Taxes: Most recent Real Estate Taxes for 2018 are $294.97 a year which includes a 5% discount for payment by February 15th
Note: FOR A VIDEO of this property, click here.
Improvements:
3 Grain Bins
30X60 Shop w/partial Concrete Floor, Sliding Door, 220V
100' Deep Well for House with newer Well Casing
Septic for Sewer
House is always kept at 50 degrees by Caretaker in winter months.
This property is being sold furnished with Couches, Chairs, Tables, Lamps, Beds, Appliances, Dishes, Pots & Pans, Linens, etc. All Mounts, Personal Items, Pictures, Coats/Clothing, Tools, Kennels, Decoys and Hunting Equipment is excluded along with neighbors tools and equipment in the Shop
Seller's Asking $164,000 for Farmstead on 39.76 Acres. (Add'l 80 Acres across Road: $88,000)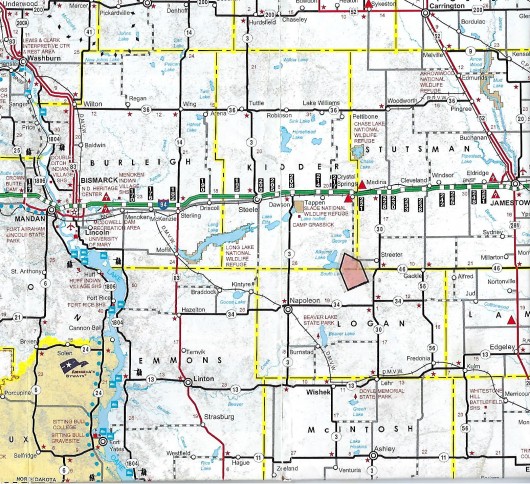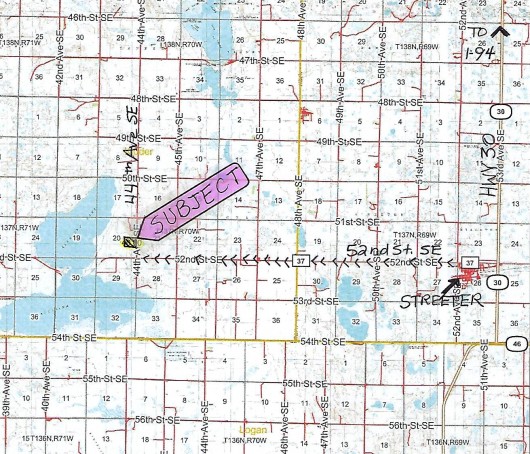 Aerial Map of Subject Land Outlined in Yellow showing Surrounding Area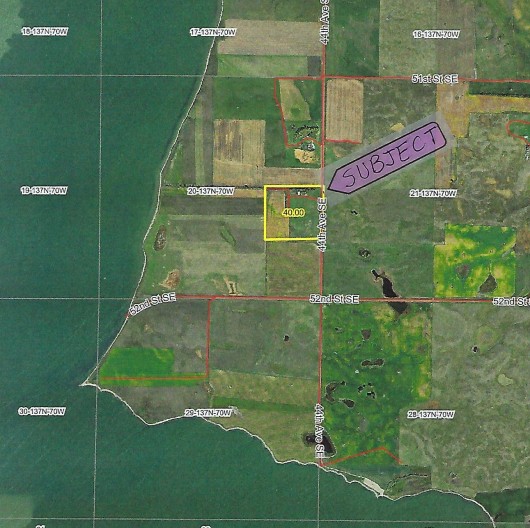 Aerial Map of Subject Land Outlined in Yellow showing Add'l 80 Ac For Sale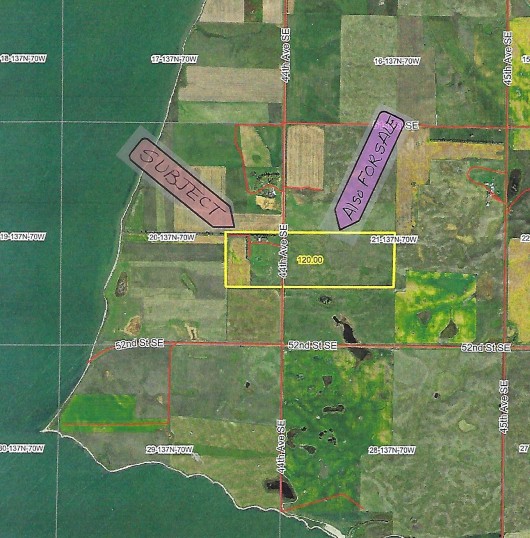 Aerial Map of Subject Land Outlined in Yellow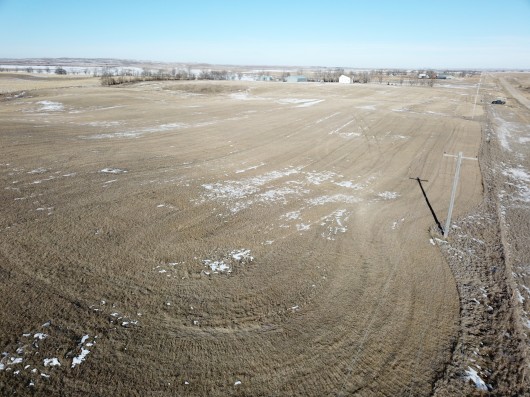 Drone view from SE corner of East Field looking North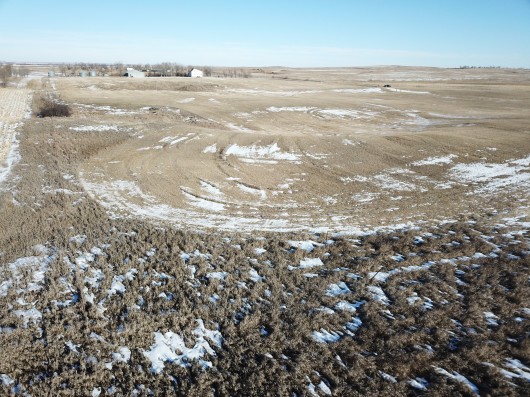 Drone view from SW corner of East field looking North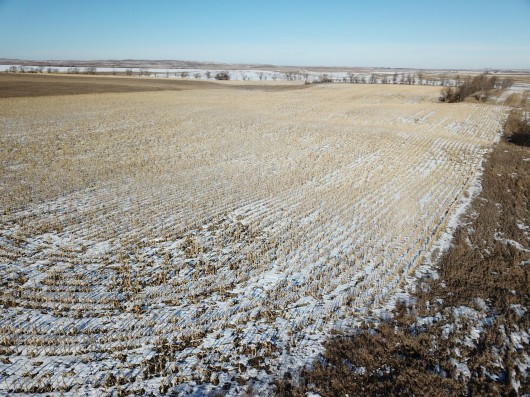 Drone view of SE corner of West field looking North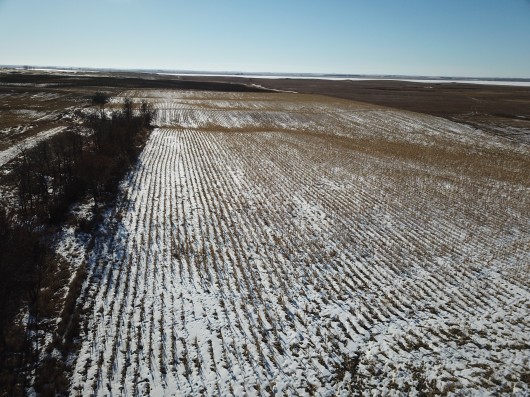 Drone view of NW corner of West field looking South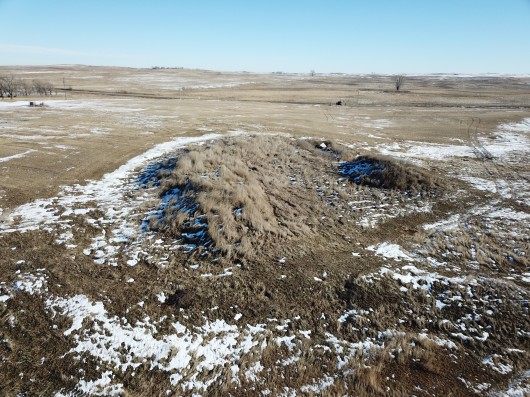 Located on South side in grass.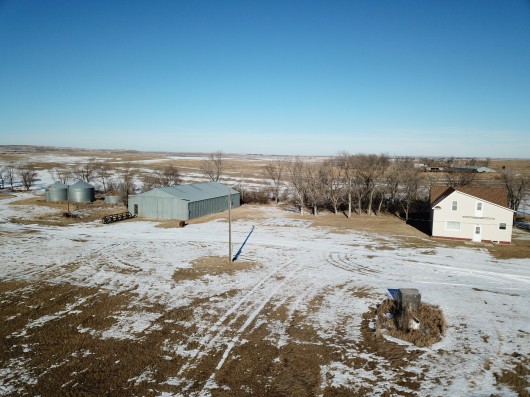 View of Farm Buildings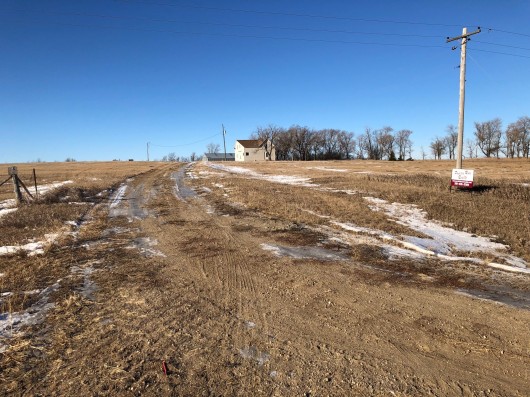 Entrance to Farm Site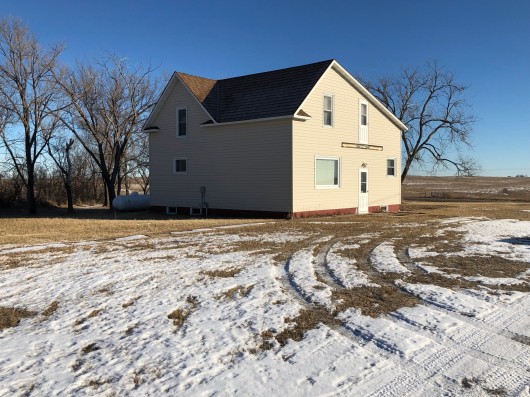 Two Story 3 Bedroom/2 Bath Home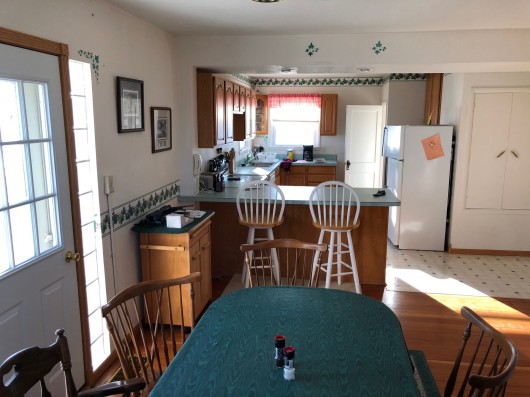 Front Entry from Dining to Kitchen. Far right Door is second entrance & basement.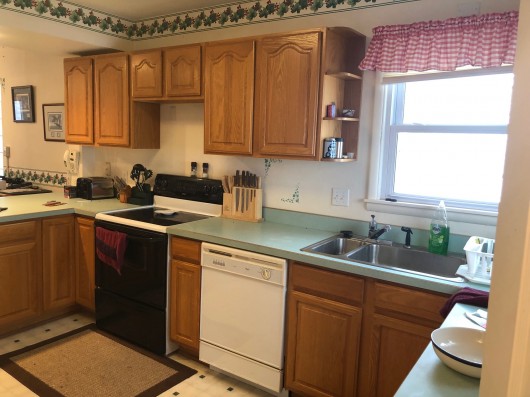 View of Kitchen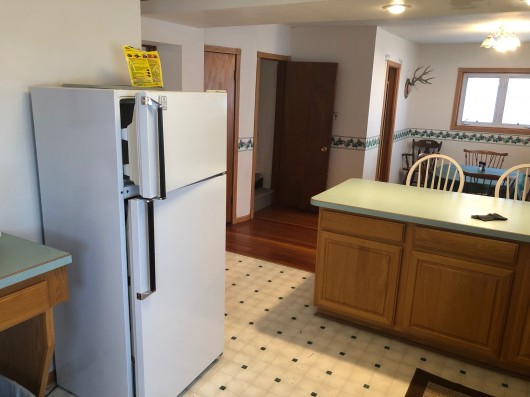 Second view of Kitchen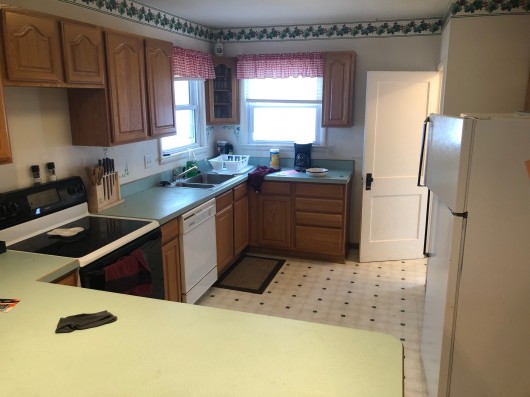 View of Kitchen with second entrance door and stairs to basement on rear right.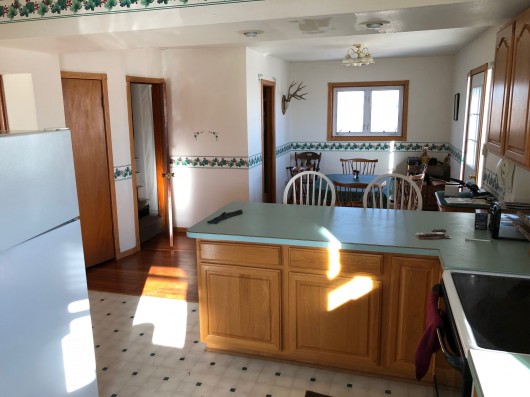 View from Kitchen to Dining. Stairs to Upper Level on Left.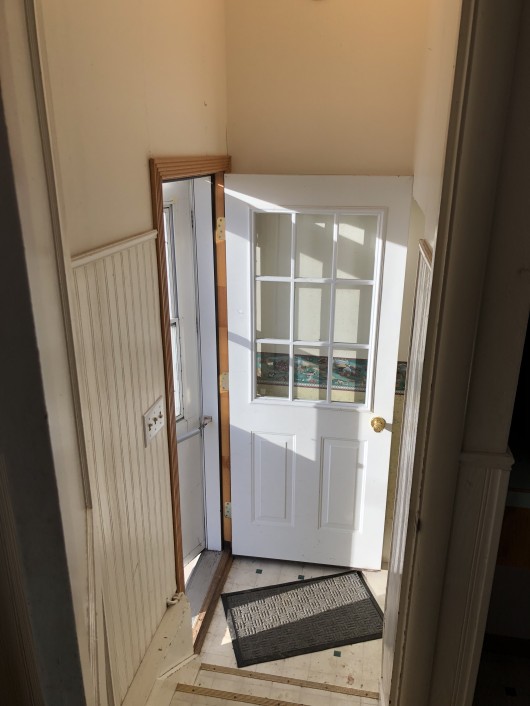 Second Entrance, Basement to Right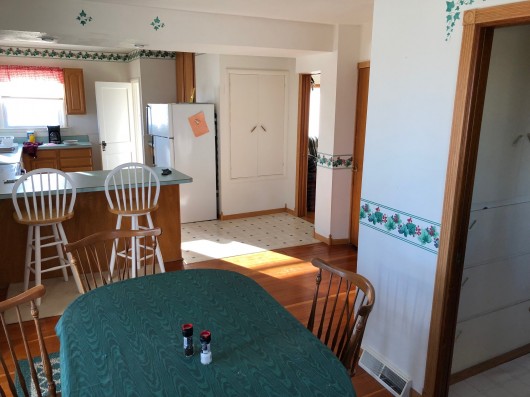 View of Kitchen to Living Room on Right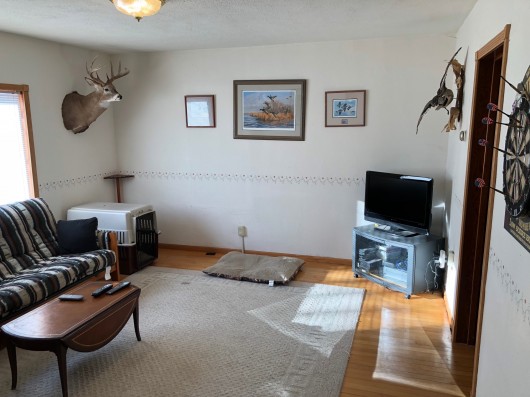 Living Room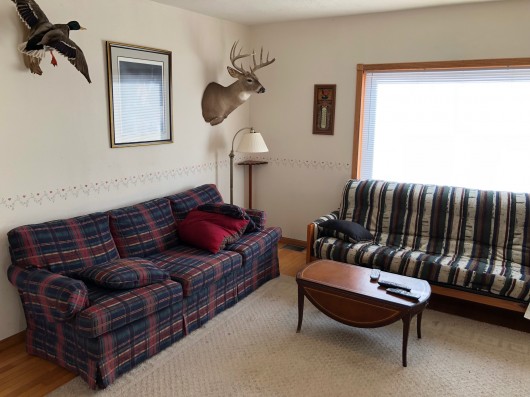 Second View of Living Room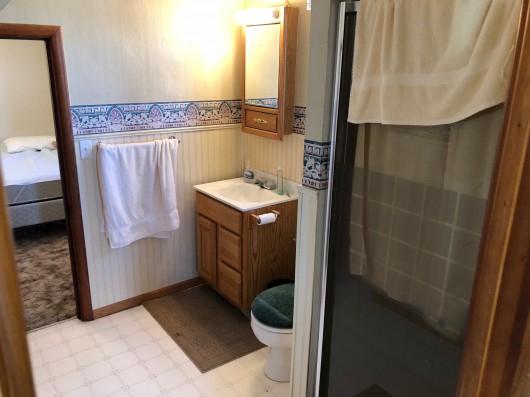 Bathroom w/Shower between Dining and Master Bedroom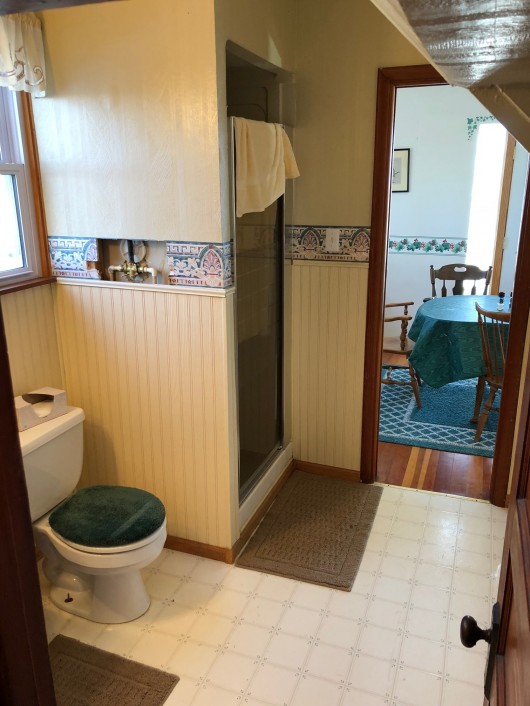 Second View of Bathroom between Dining Room and Master Bedroom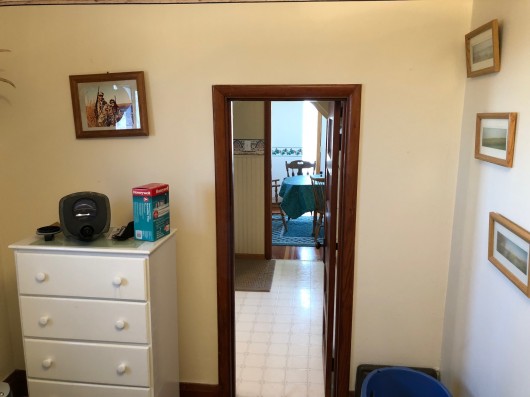 View from Master Bedroom thru Bathroom to Dining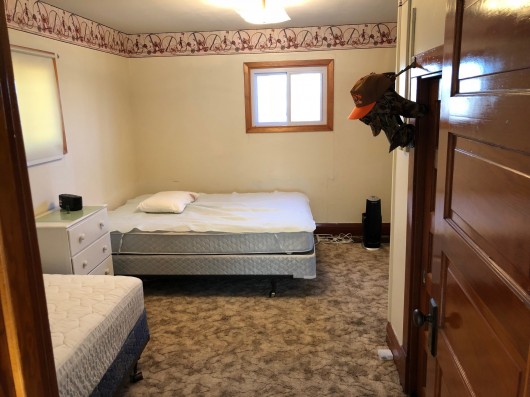 Master Bedroom on Main Level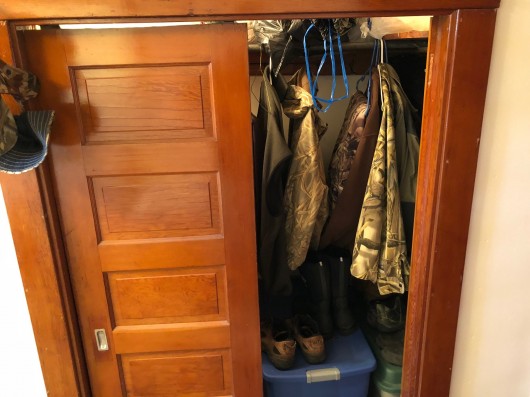 Master Bedroom Closet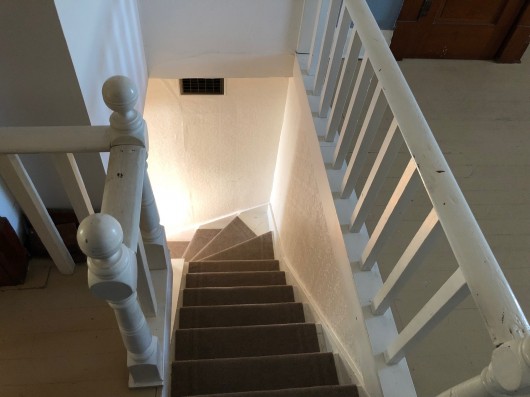 Stairs to Upper Level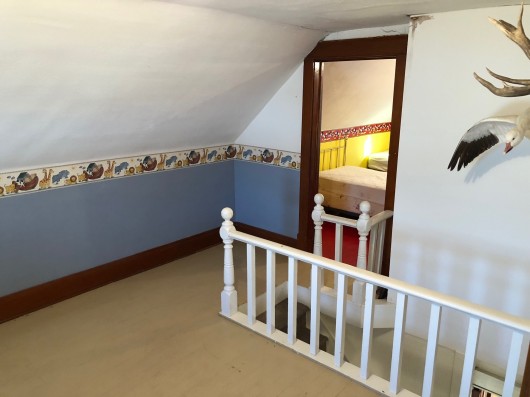 Upper Level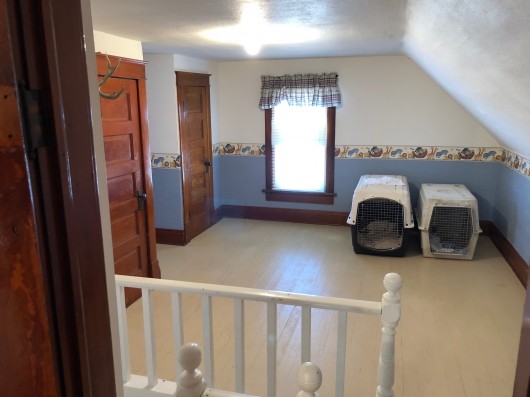 Upper Level Sitting/Play Room or 3rd Bedroom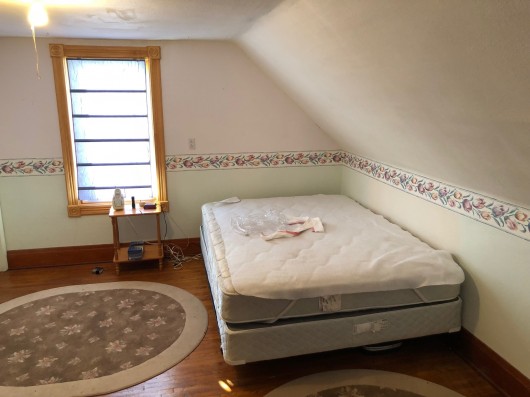 Bedroom 1 on Upper Level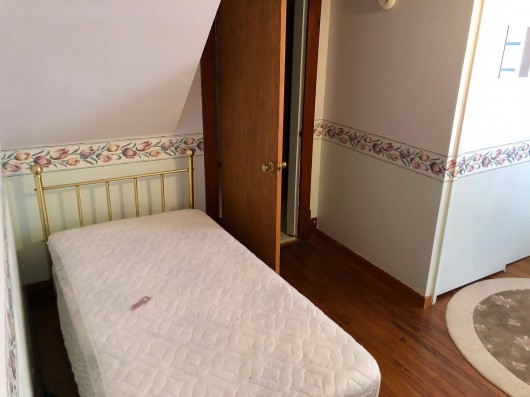 Second Bed in 1st Bedroom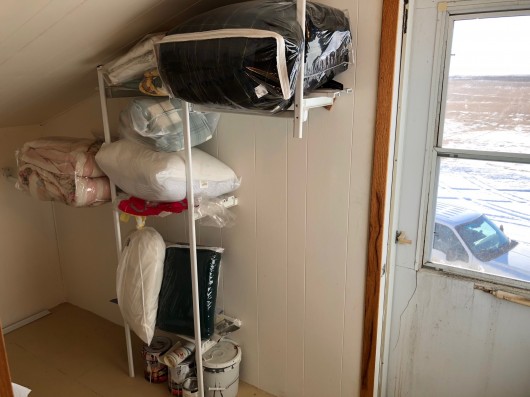 Area leading to Balcony Door (no balcony)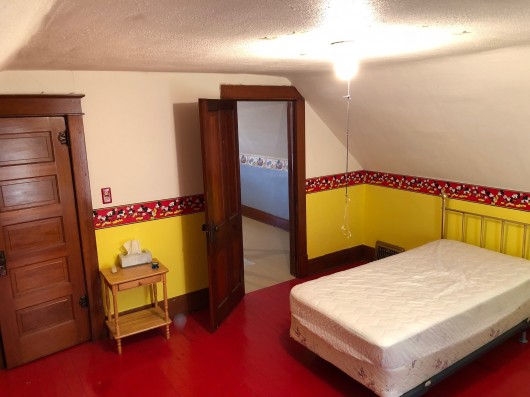 Second Upper Level Bedroom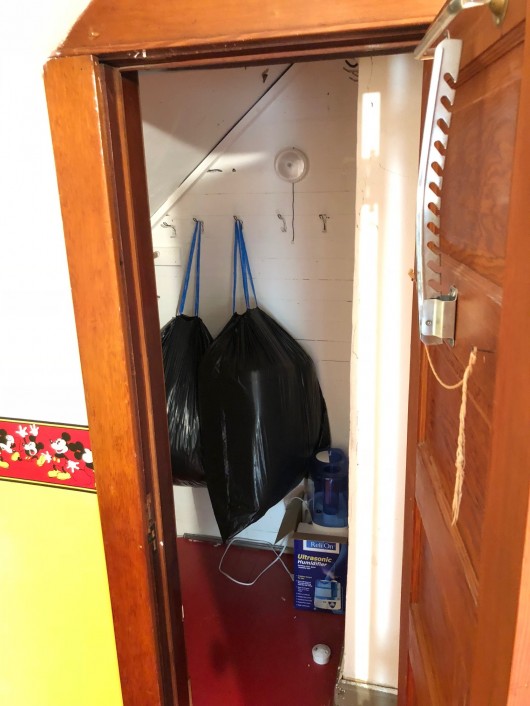 Second Bedroom's Closet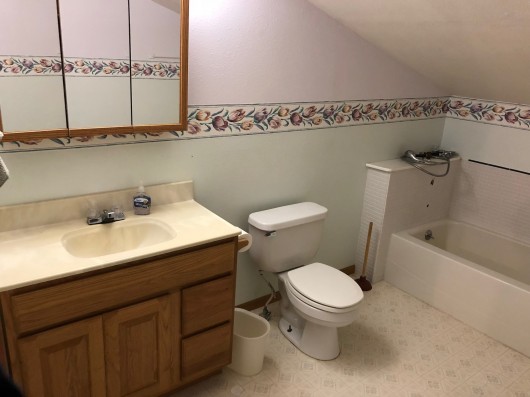 Upper Level Bathroom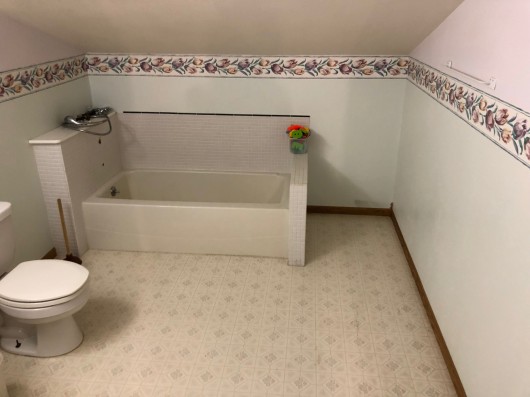 Bathtub in Upper Level Bathroom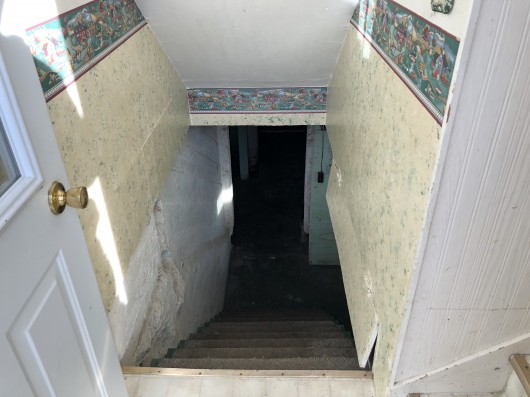 Stairs off Kitchen Entrance to Basement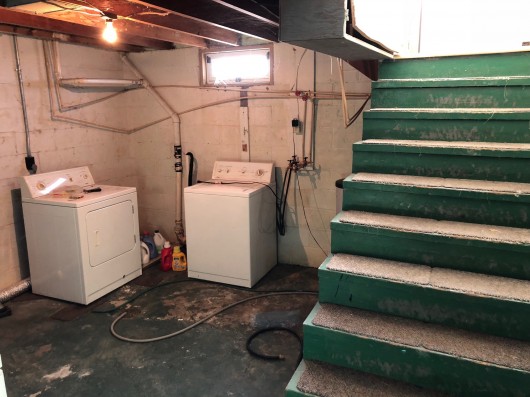 Laundry in Basement. All Appliances included.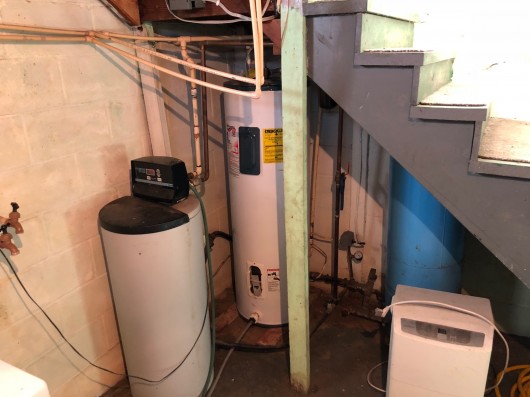 Utilties in Basement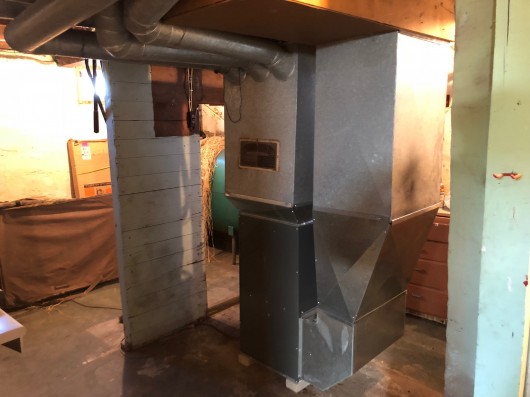 Propane Furnace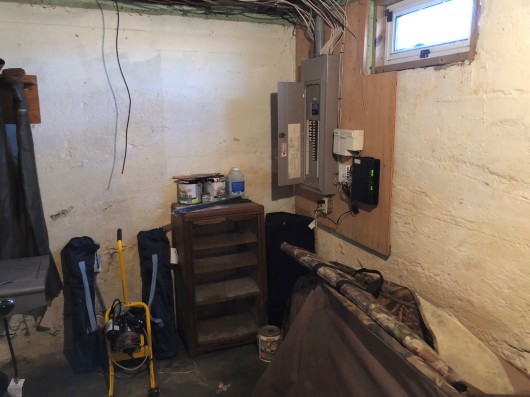 Electric Breaker Box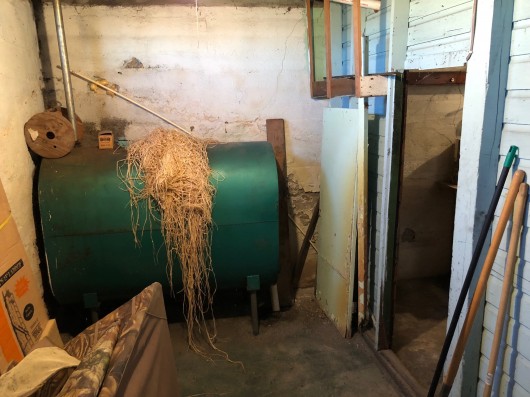 Old Fuel Tank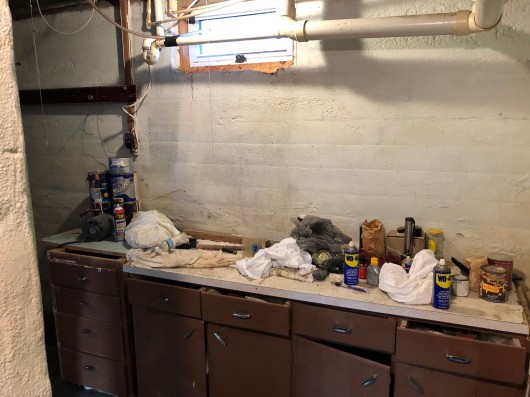 Work Bench in Basement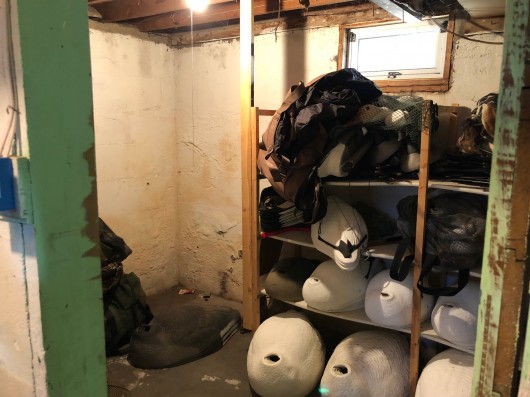 Decoy Storage

Machine Shop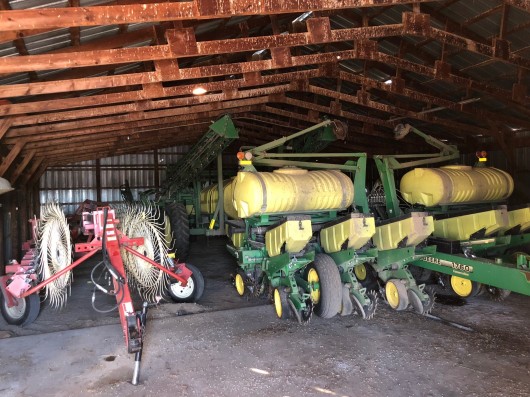 Interior of Shop - Partial Concrete Floor, rest is Dirt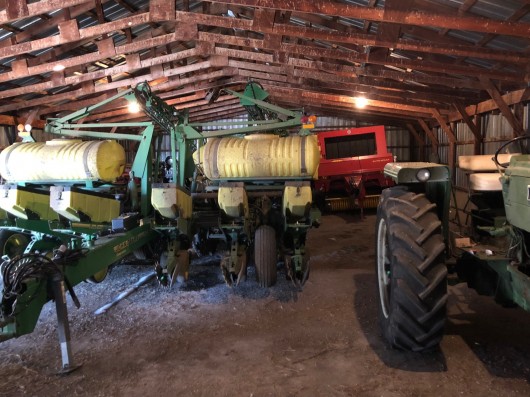 Interior of Shop - Caretaker's Equipment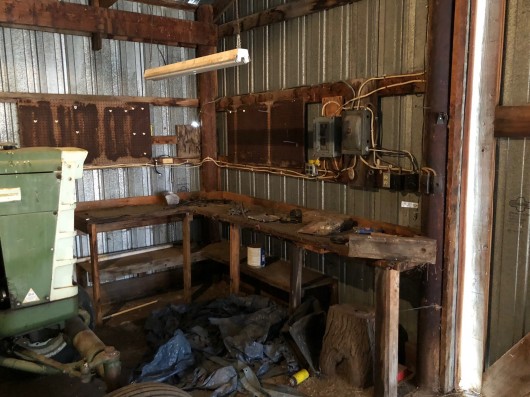 Work Bench in Machine Shop with 220V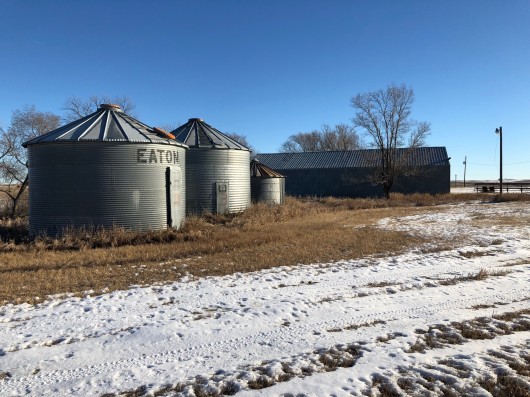 Grain Bins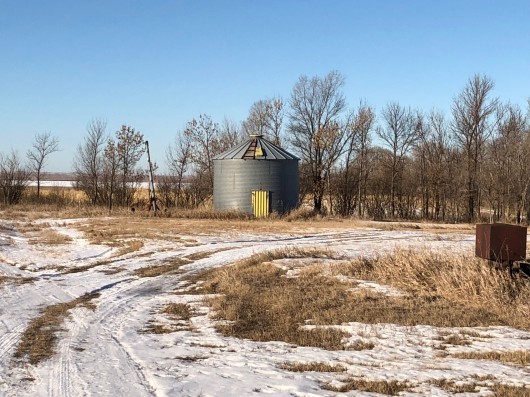 Grain Bin to West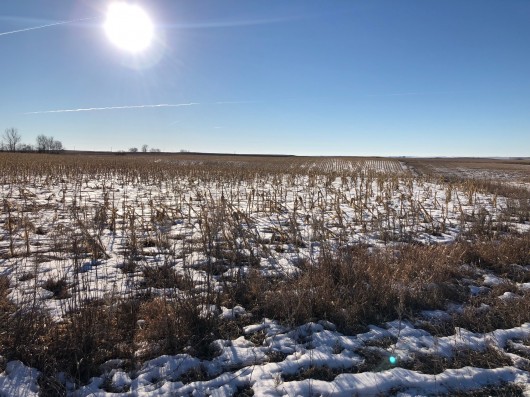 Cropland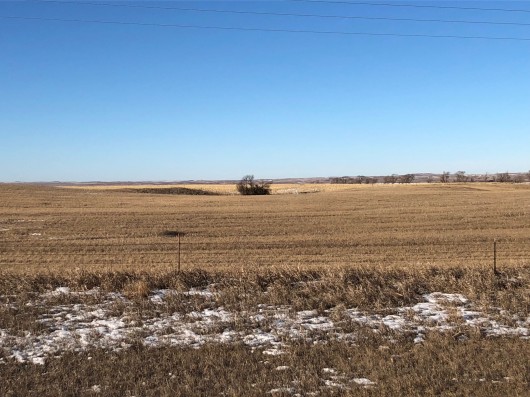 Cropland View from East Road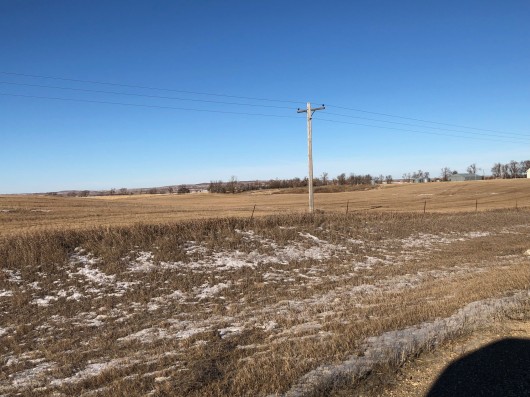 From Road to Farm Site looking Northwest
Soil Map and Legend of Subject Land


If you have questions or would like to set up an appointment to view this property, please contact Chauncey Turner at 701-220-3430 or landman@bektel.com Property is shown by Appointment Only to Qualified Buyers.
Prairie Rose Realty Inc. is representing the Sellers in this transaction. All information has been gathered from sources considered reliable, however cannot be guaranteed by Prairie Rose Realty Inc.