46 Ac Dawson, North Dakota Land For Sale
Sibley Township, Dawson, Kidder County, North Dakota
Excellent Location for this 46 +/- Parcel of Unplatted Land just off Interstate 94 and US Hwy. 3. Currently planted to Grass, this property opens the door to all kinds of opportunities simply due to its ideal location. Dawson North Dakota is in the center of the Migration Flyway and Prairie Pothole Region, and home to several Boating and Fishing Lakes. It is also halfway between Bismarck and Jamestown at Exit 208 just off the I-94. It is considered an attraction with lots of seasonal activities and is also home to several nice Restaurants and Lodging Facilities, including an Event Venue. This land is Easy Access with the original Hwy. 10 on the north side as Frontage Road and seconds off the Interstate. Seller's asking $198,000 or $4,304/ac avg.
*********************************
Legal Description: S1/2 NW1/4 South of Hwy. #10, less R/W Unplatted, and SW1/4 North of RR & Souht of Hwy.#10 - Less R/W Unplatted, all in Section 10, Township 139 North, Range 72 West, City of Dawson, Kidder County, North Dakota as described on abstract(s) including all minerals currently owned.
Location: From Bismarck tavel 48 miles East on Interstate 94 to Exit 208, or from Jamestown travel 48 miles West on Interstate 94 to Exit 208. Or from Steele, ND (County Seat) travel 8 miles East on Interstate 94 to Exit 208. This is also the southbound Junction of US Hwy 3 aka Lake Avenue. Turn South into Dawson and take immediate Right. Watch for Prairie Rose Realty sign in NE corner of land. (See Maps)
Easements: There are NO USFW Wetland or Grassland Easements on this property
Real Estate Taxes: Most Recent Real Estate Taxes available are $80.70 per year including 5% discount for payment by February 15th. There are No Special Assessements.
Note: FOR A VIDEO OF THIS PROPERTY, CLICK HERE.
Seller's Asking: $198,000 for full 46 +/- Acres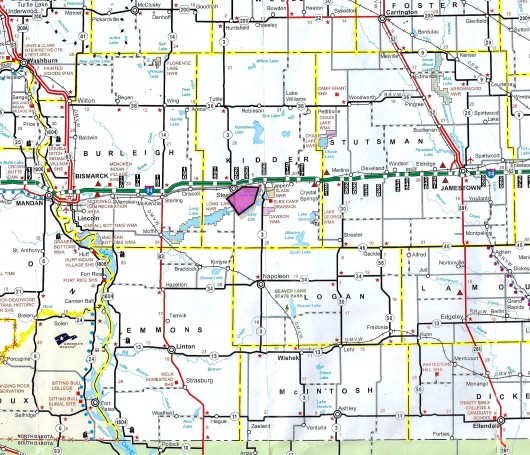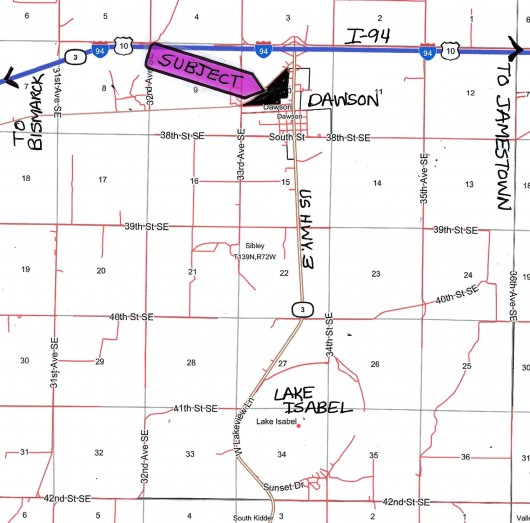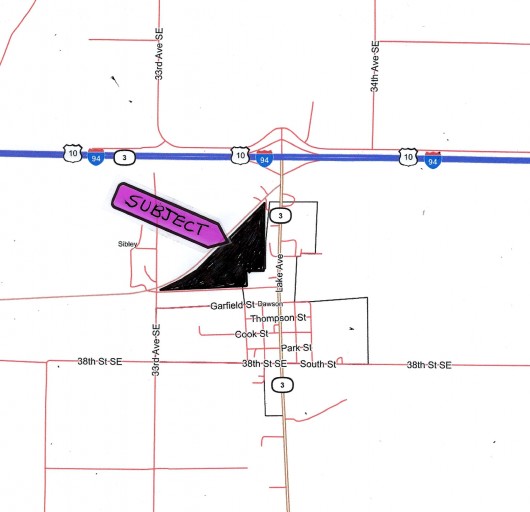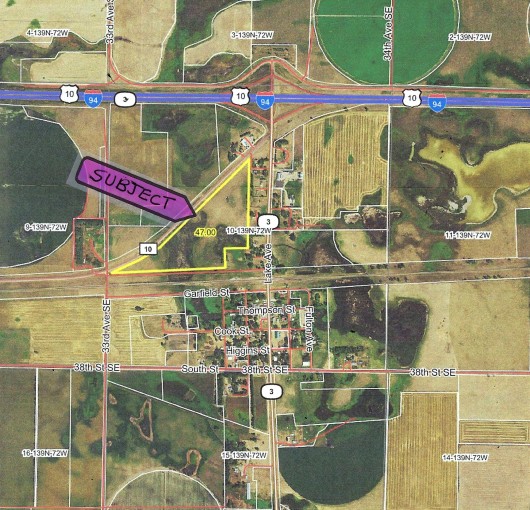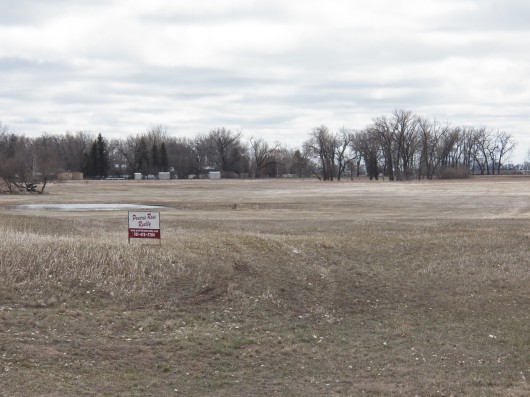 Northeast corner of Subject Land looking South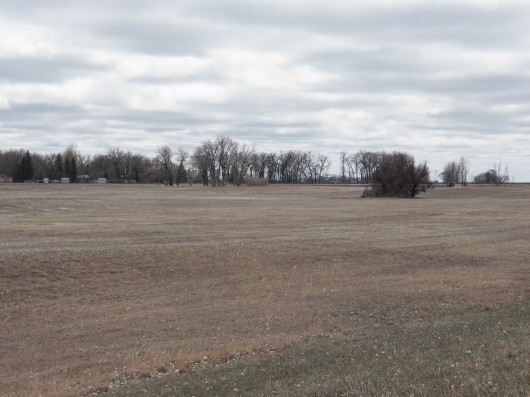 Northeast corner of Subject looking Southwest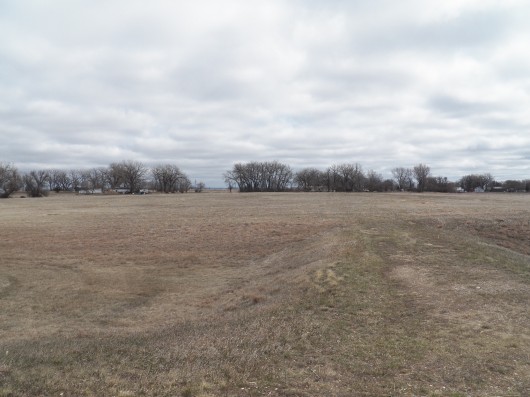 Looking from North to South across Subject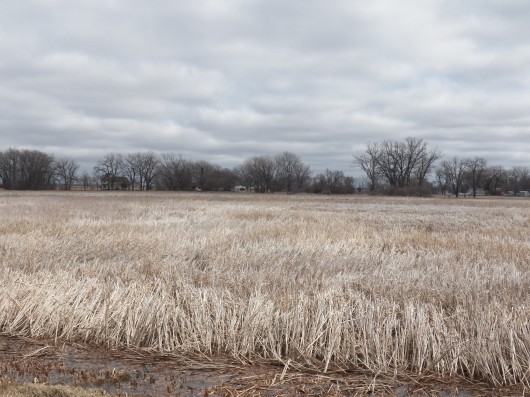 View of Wetland on Property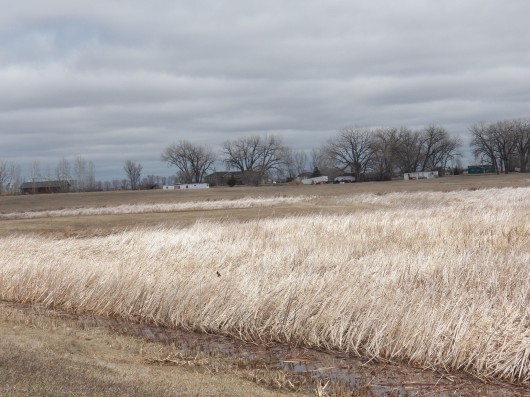 Another view of Wetland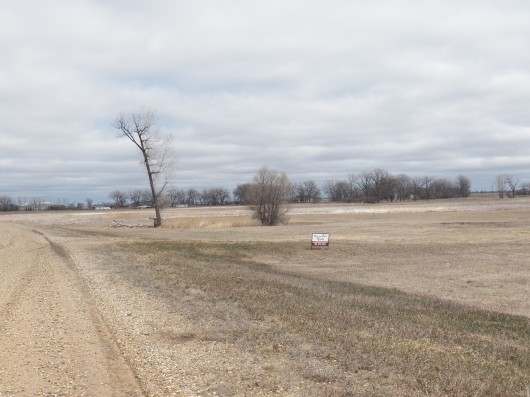 From West side looking East down old Hwy. 10 Frontage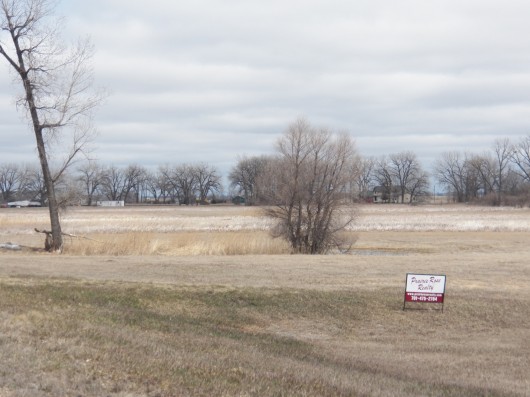 Closer view of Subject from West to East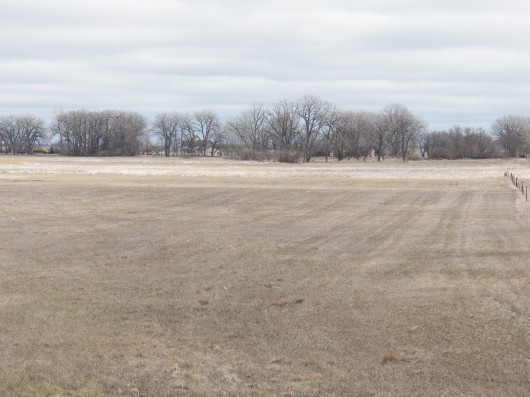 Southwest corner looking East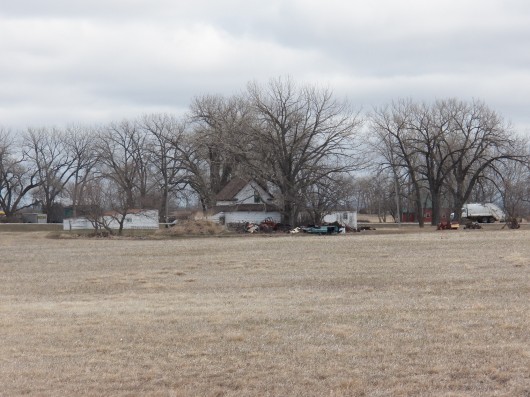 From center looking East at Buildings on 24 Lots also For Sale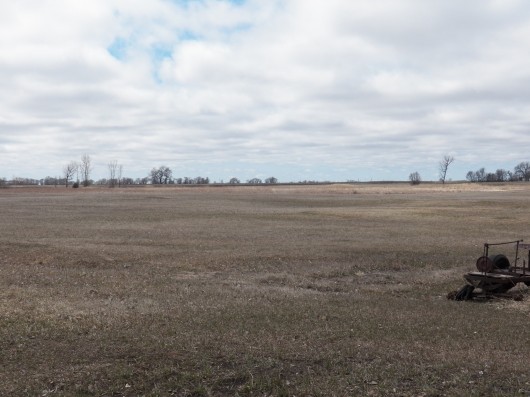 From center on East side looking West across Subject
Topography Map of Subject Land Outlined in Black and surrounding area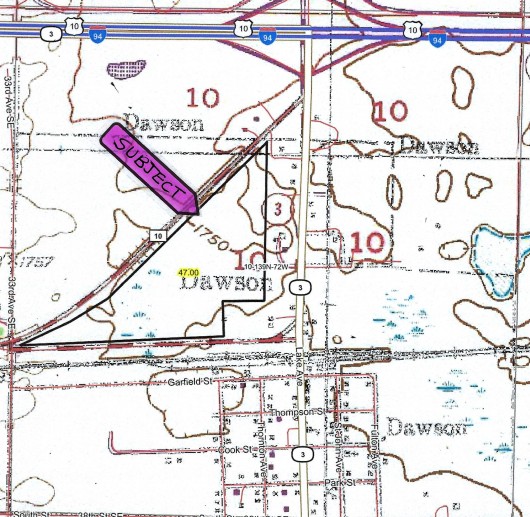 Soil Map & Legend for Subject Land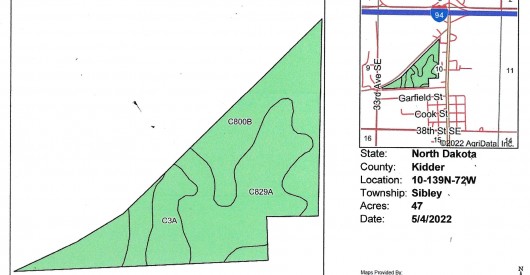 If you are interested in this property, please contact Chauncey Turner at landman@bektel.com or 701-220-3430, or Naomi Turner at landbroker@bektel.com or 701-220-3835.
Prairie Rose Realty Inc. is representing the Sellers in this transaction. All information has been gathered from sources considered reliable, however cannot be guaranteed by Prairie Rose Realty Inc.