640 Ac Kickapoo Twp. North Dakota Pasture For Sale
Kickapoo Township, Tuttle, Kidder County, North Dakota
The view is Incredible from the Highest Point of this 640 Ac Parcel of Land! Excellent Access between Lake Helen and Lake Josephine just 2 miles off US Hwy. 3 north of Tuttle, ND. This gorgeous piece of Land with it's Rolling Hills, Wildflowers and Potholes offering exceptional Deer Hunting in the Heart of the Colteau Rangeland, is also 530 Acres of Native Prairie Grass Pasture with a Good Stand of Grass, 3 Wire Fences, newer Electric Well Pump and Stock Tank and an additional 110 Acres of Hayland that is cut periodically. There is a Good Renter on the Pasture for '22 Season, but the Hay would be available this year. An interesting note from the Sellers; The Highest Range of Hills lie along the Laurentian Divide, which is a Continental Divide that separates the Waters of the Gulf Coast of Mexico from the Waters of the Artic Ocean. At the very highest point on this Divide, there is a Rock with an Indian Petroglyph on it. Imagine a Scout perched there, scratching on the Rock while he waits for a Herd of Bison to come into view. This has been a pretty special place for these Owners for over 20 years and is now available. Seller's Asking $816,000 or $1,275/ac avg.
*********************************
Legal Description: All of Section 11, Township 143 North, Range 74 West as described on abstract(s) including all minerals currently owned. Sale is subject to new Owner honoring Pasture Lease for 2022 and any Easements of Record.
Location: From Bismarck, ND travel 40 mi East on I-94 to Exit 200 or from Jamestown, ND travel 60 mi West on I-94 to Exit 200 at the Junction of Hwy. 3 North and Steele, ND. Turn North on Hwy. 3 and travel past Hwy. 36 to 13th St. NE. Turn West on 13th St. ND and travel 2 miles to the NE corner of the Subject Property.
Acreage Breakdown:
530 Acres Native Praire Pasture and 110 Acres Tame Grass Hayland. There is a choice Building Site on a 10 Ac Tract in the SE corner of the NE1/4 on the north side of where the Gravel Road turns into the Property.
Easements: There is a USFW Wetland Easement on this property that does not interferre with Agriculture, but restricts burning, leveling, filling or draining Wetlands without permission. There is also a USFW Grassland Easement on the Native Pasture Grass Acres and Tame Hayland with the Exception of a 20 Acre Tract on the North end of the NE1/4 where the Utilities are located, and also Excluded a 10 Ac Tract in the SE Corner of the NE1/4 reserved as a Building Site with an Exceptional View. Grassland Easements allow Grazing year round, and Haying anytime after July 15th. This Easement on these acres restricts Farming or the Breaking of the Ground without permission. (See Map)
Annual Income: Pasture is currently Leased for 2022 Season with a good, reliable Renter for the past 20 years at $12,000/year and sale will be subject to new owner honoring the lease. The Hayland is not leased and is available for new owner to Hay.Keeping the Native Prairie Grasses in good condition is very important to this Owner. The Pasture Lease with the same Renter for the last 20 years allowed 5 months for grazing commencing on or about June 7, giving the warm-season, native grasses time to get going. It was also restricted to a lower carrying capacity of 70 cow-calf pairs, which is considered light grazing. During drought years, the stocking rate was reduced considerably and the rent was adjusted accordingly. Fence labor and material was provided by Tenant to maintain fences.
Real Estate Taxes: Most Recent Real Estate Taxes Available are $1,044.07 per year or avg. $1.63/acre per year which includes the 5% discount for payment by February 15th
Note: Sellers allow their land locked neighbor to the South to pass through the Hayland Acres with his Cattle every year to release and remove them from his pasture. The Owners feel it is the neighborly thing to do and have never requred a legal Easement to their neighbor. The Sellers would also like the opportunity to continue Duck Hunting on this Land if the new Owner is not a Duck Hunter. This is not a reservation, just asking permission. Also please note the Petroglyph is at the absolute highest point you can find in the SW1/4. A circle inscribed on the rock face with a dot in the center. (See Photos below.) Seller says the view from there is incredible. On the way up, you can see several huge rocks with their faces polished to a sheen from centuries of bison rubbing on them. FOR A VIDEO OF THIS PROPERTY, CLICK HERE.
Seller's Asking: $816,000 or $1,275/ac avg.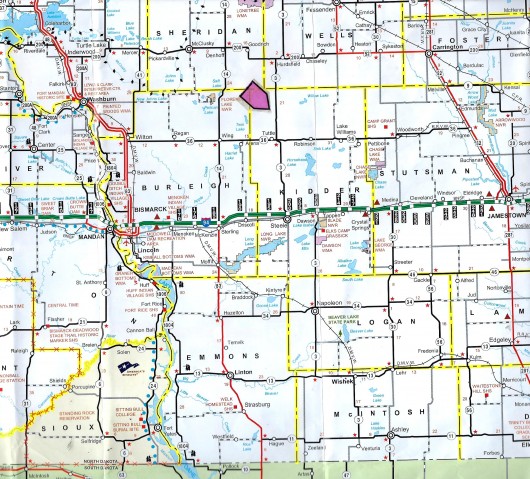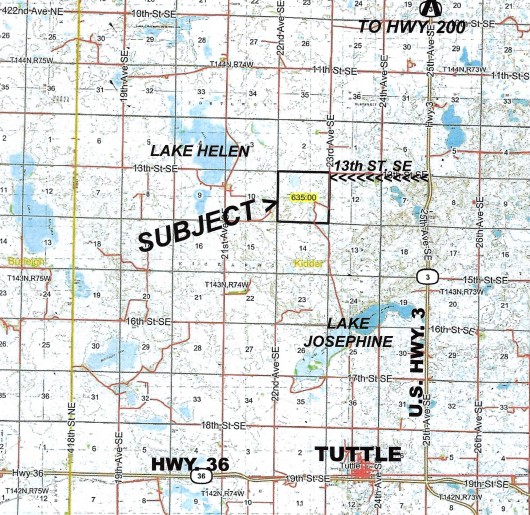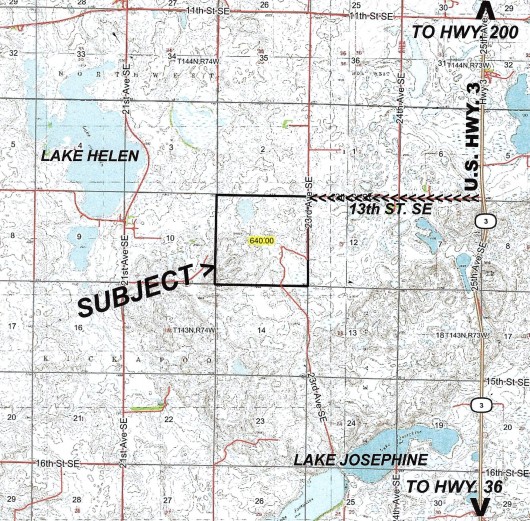 Arieal Map of Subject Land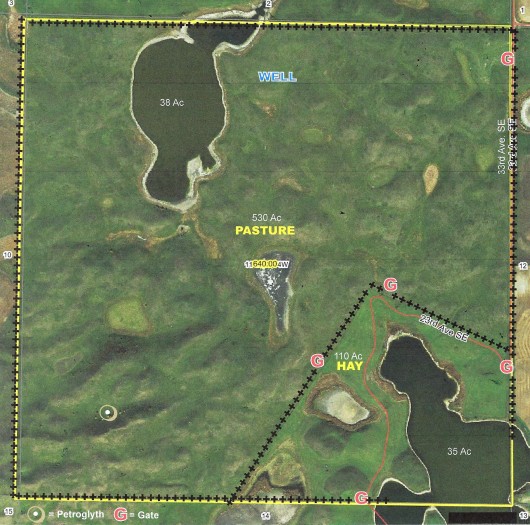 USDA Aerial Map of full Section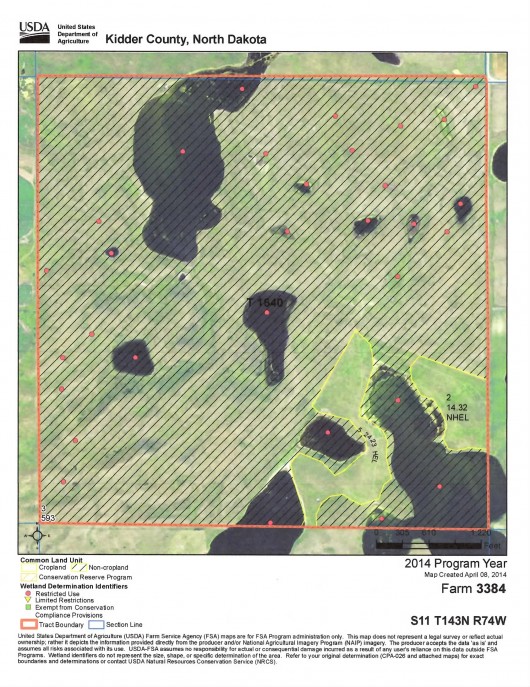 Aerial Map of Subject Land Outlined in Yellow with surrounding Land.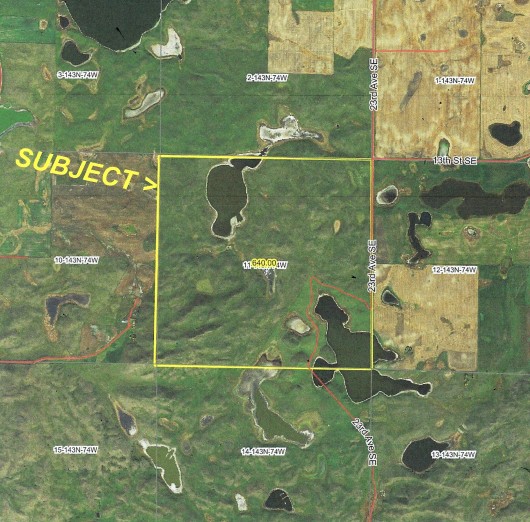 Aerial View showing Subject Land Outlined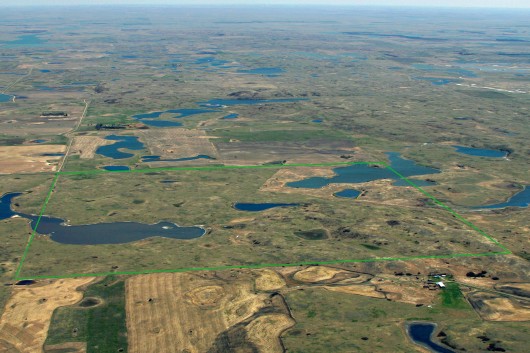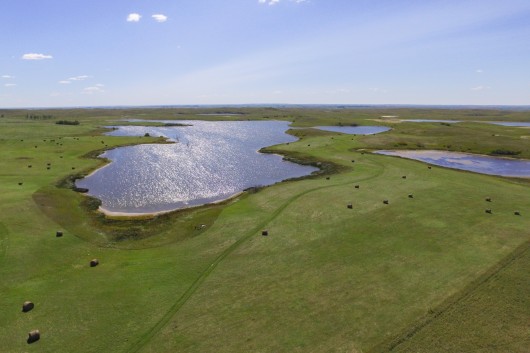 Aerial View of Hayland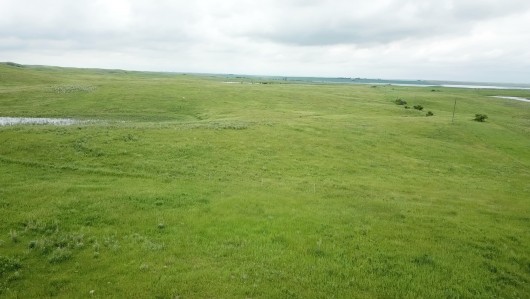 Drone view from the NE corner looking W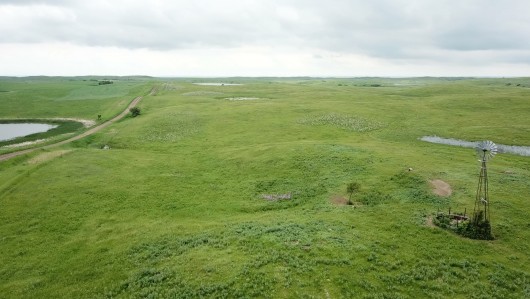 Drone view from the NE corner looking S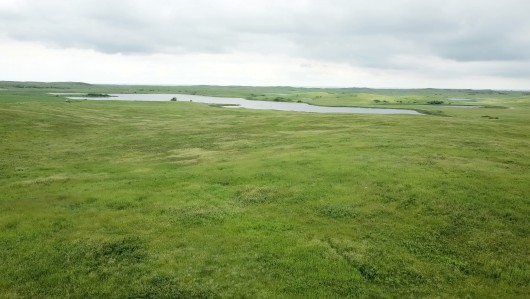 Drone view from the E side of Property looking SW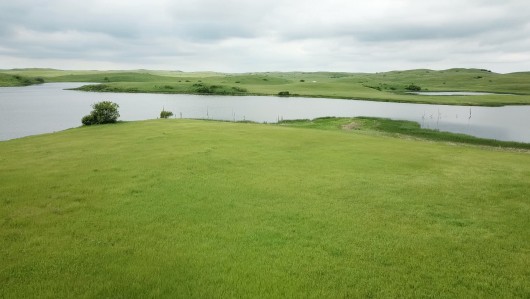 Drone View from the SE corner looking W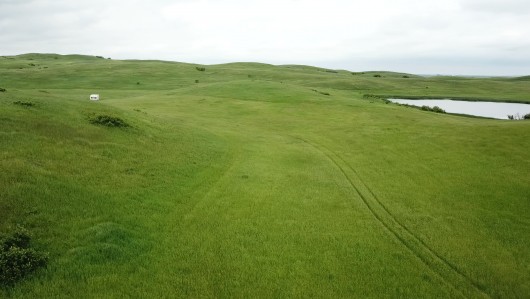 Drone View from the S side of Property looking N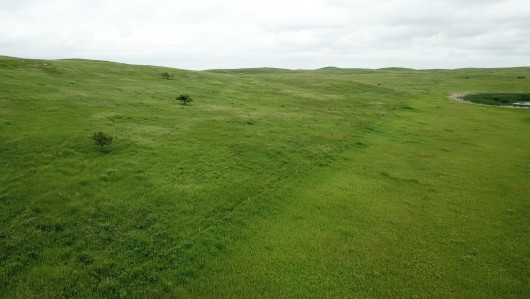 Birds Eye view of the Fence on the W edge of the Hayland looking N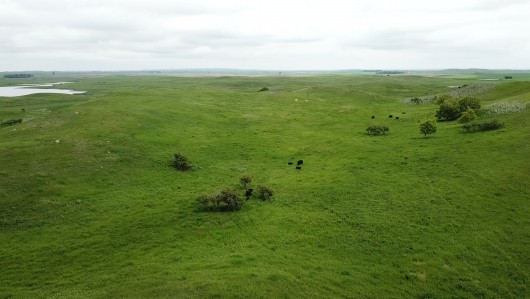 Drone view from the SW corner of Property looking E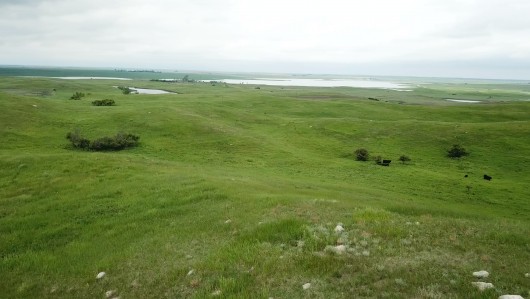 Drone view from SW corner looking N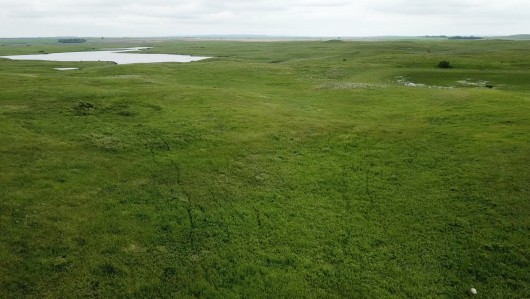 Drone view from the W edge of Property looking E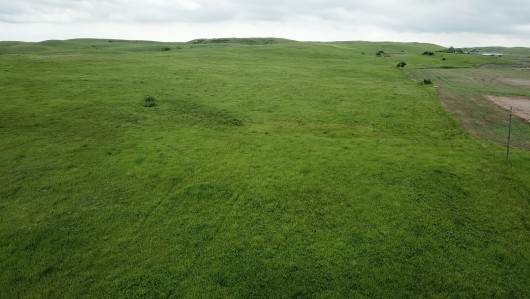 Drone view from the NW corner looking S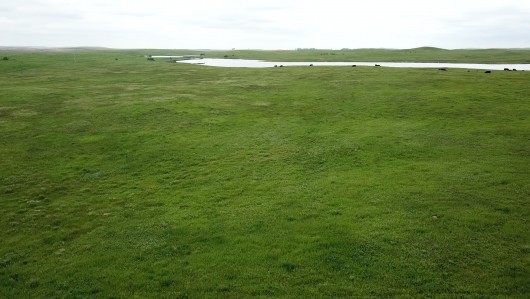 Drone view from the NW corner looking E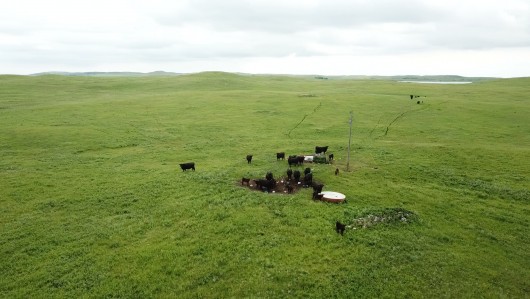 Birds Eye view of the Well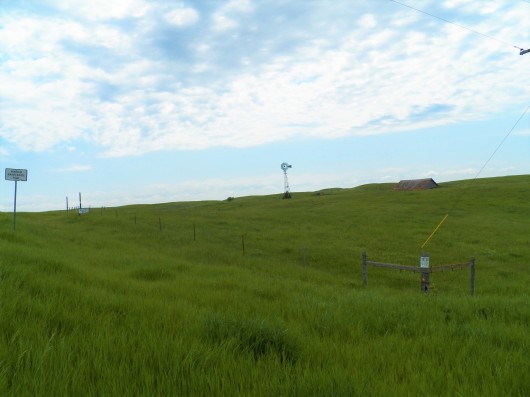 View from the NE corner of Property looking SW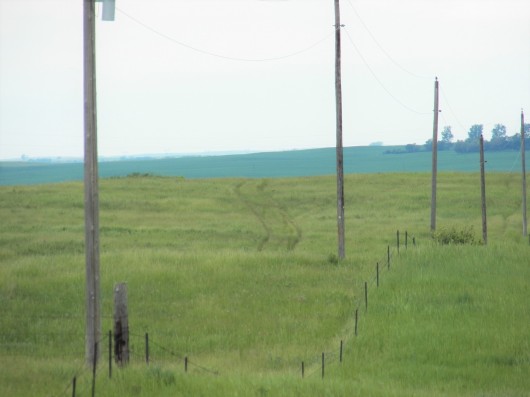 View from the NE corner looking W along North Fence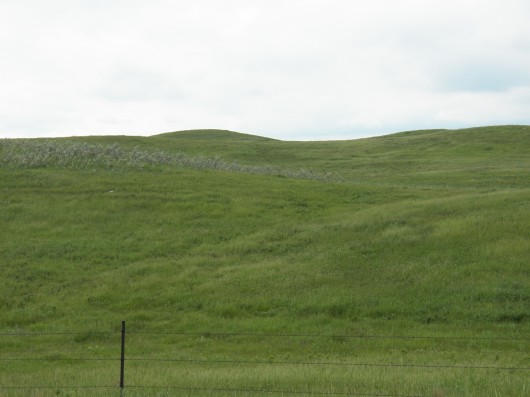 View from the E side looking W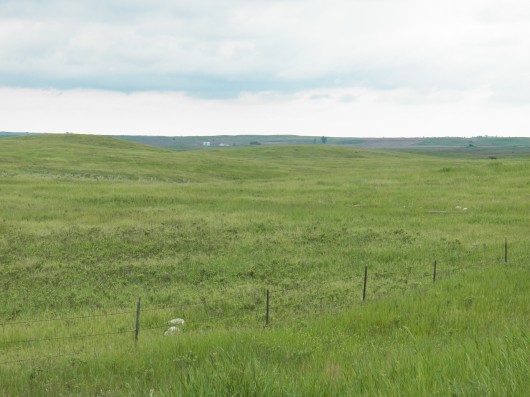 Another view from the E side looking W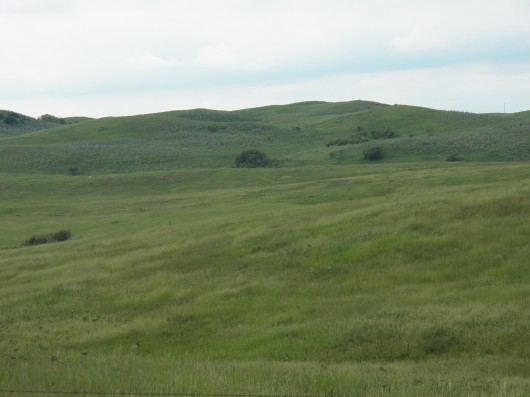 View from E side of Property looking SW at the Petroglyph Hill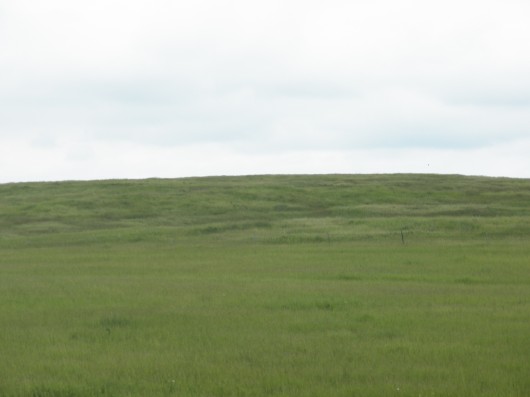 View from the SE corner of the Hayland looking NW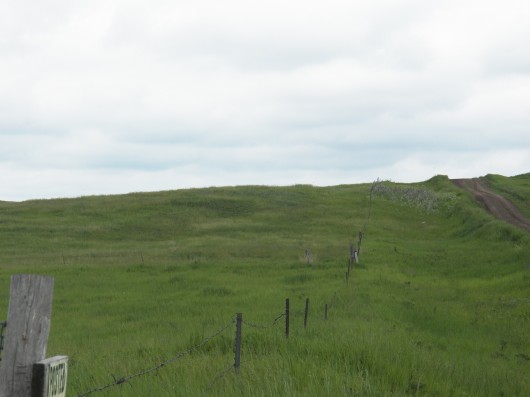 View from SE corner looking N along Section Line

Middle of Hayland looking S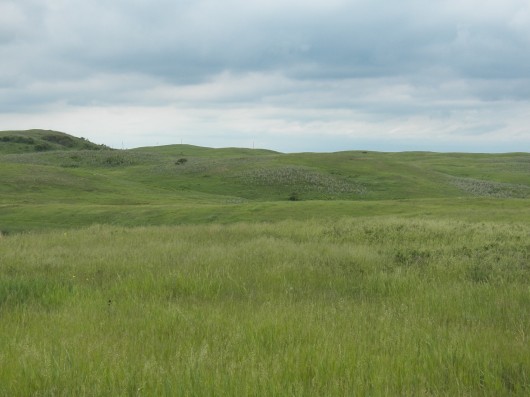 View of the Hills in the SW corner of the Property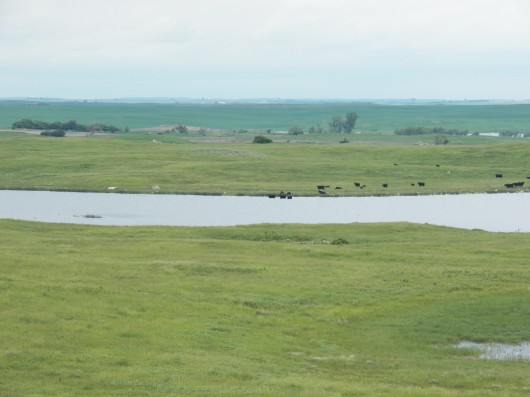 View from a hilltop looking at the W portion of the Pasture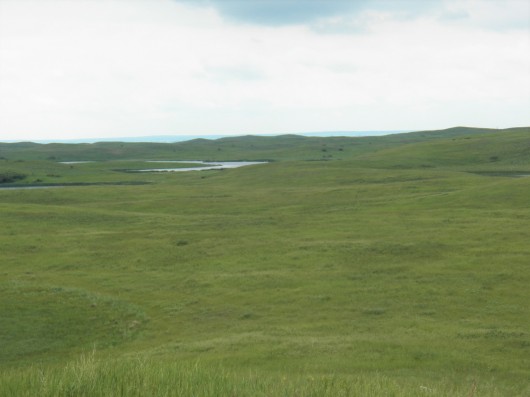 N side of the Pasture looking S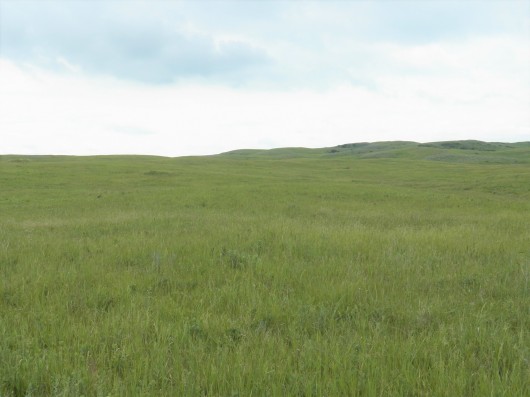 View of the Pasture with a good stand of Native Prairie Grass
Photos of Property captured by Owners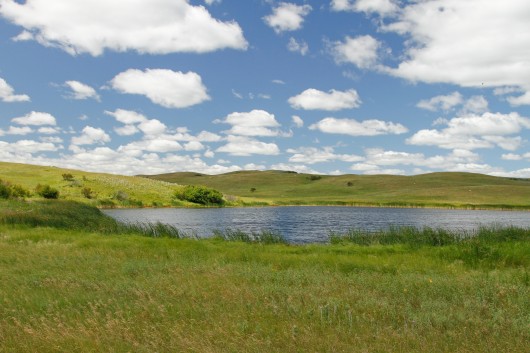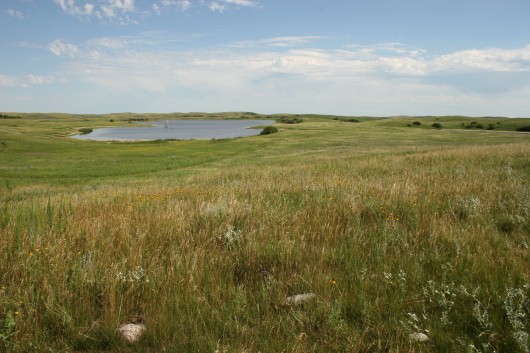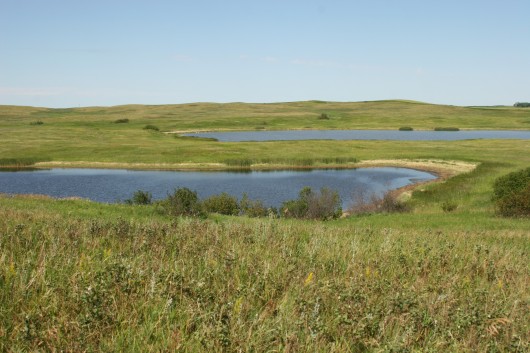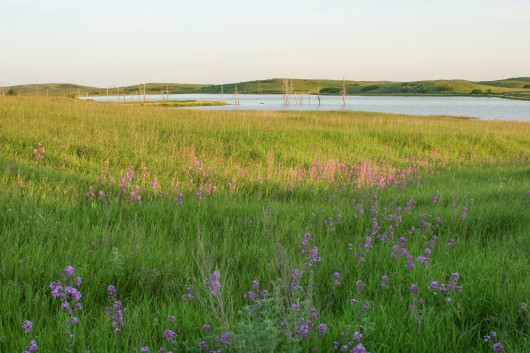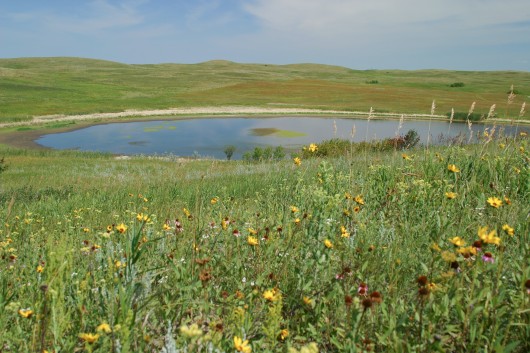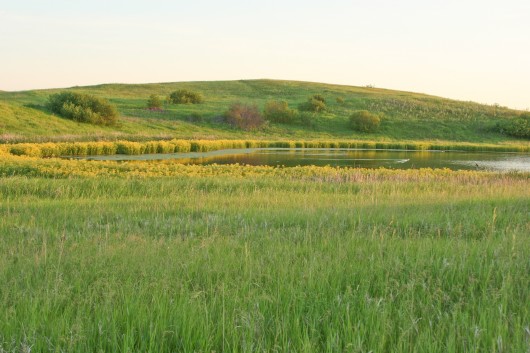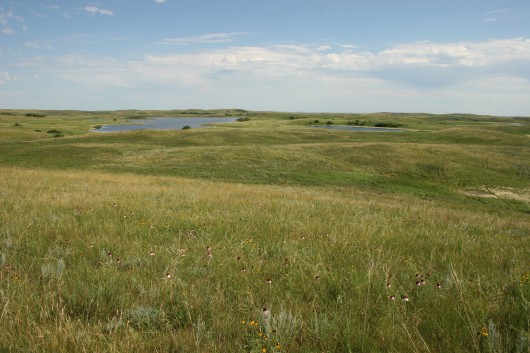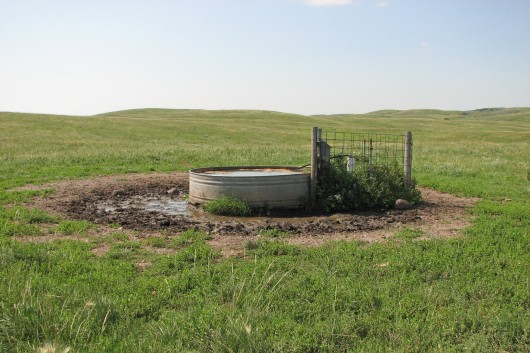 Stock Tank new in '20 and new Well Pump replaced in 2018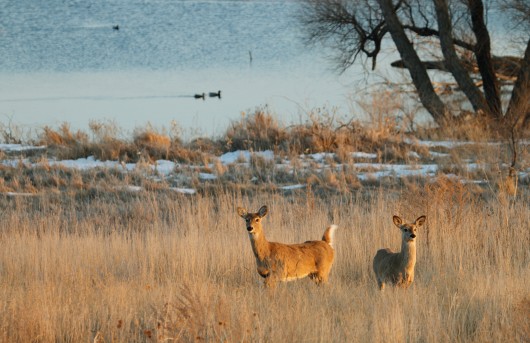 Exceptional Upland Game and Deer Hunting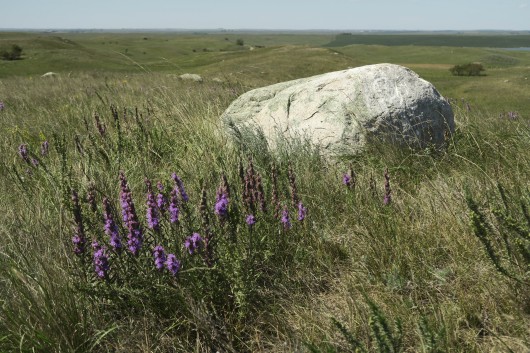 Rock on Highest Point showing Petroglyph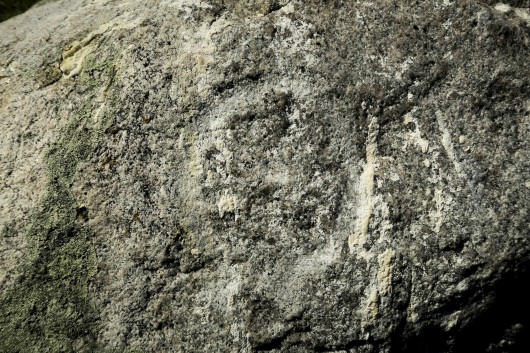 Petroglyph up close
Contour Map of Subject Land

Hillshade Topography Map of Subject Land with Legend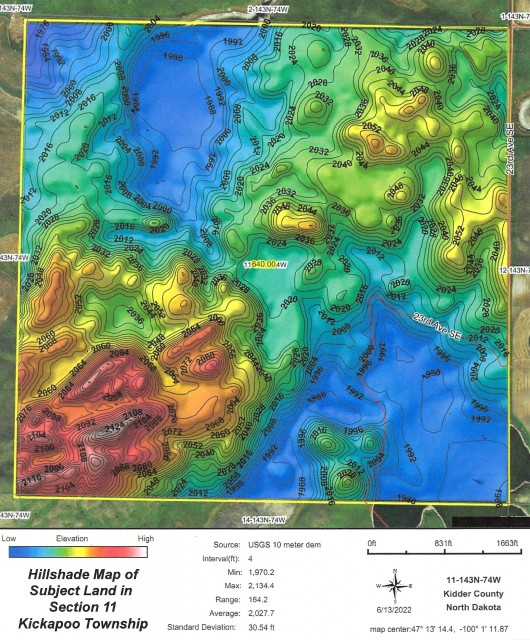 USFW Grassland Easement Map

Soil Map & Legend for Subject Land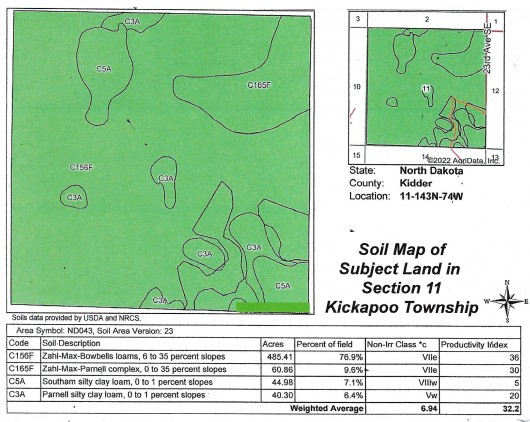 If you are interested in this property, please contact Prairie Rose Realty Inc. at landbroker@bektel.com or call 701-475-2784 or toll free 800-728-7558.
Prairie Rose Realty Inc. is representing the Sellers in this transaction. All information has been gathered from sources considered reliable, however cannot be guaranteed by Prairie Rose Realty Inc.