80 Ac West Emmons Land For Sale
West Emmons Township, Emmons County, Moffit, North Dakota
A Great Opportunity to own an 80 Acre +/- Parcel of Land in a beautiful area 5-1/2 mi east of the Missouri River, that sets between Hwy.1804 and Moffit, ND/Hwy. 83, Southeast of Bismarck, ND. This property has Mature Trees, Shrubbery and Grass that can be Hayland, Pasture or simply used as a Country Retreat. This area is known for it's tremendous Upland Game and Whitetail Deer. Seller's Asking $96,000 or avg. $1,200/ac
*********************************
Legal Description: N1/2 NE1/4 Section 12, Township 136 North, Range 78 West, Northwest Emmons County, North Dakota as described on abstract including all minerals currently owned by Sellers.
Location: From Bismarck, ND travel South on State Hwy. 1804 to 55th St. SW at the curve. Turn East and travel 5-1/5 miles to the NW corner of the Subject Land. (See Maps)
Acreage Breakdown:
According to the Emmons County Treasurer, this land consists of 80 Acres: Parcel 05-000-07564-000 in Unorganized Jurisdiction.
Easements: There are NO USFW Wetland or Grassland Easements on this property.
Annual Income: A good local Renter is available.
Real Estate Taxes: 2017 Real Estate Taxes on this property were $162.16/year which includes the 5% discount for payment by February 15th.
Seller's Asking $96,000 or avg. $1,200/acre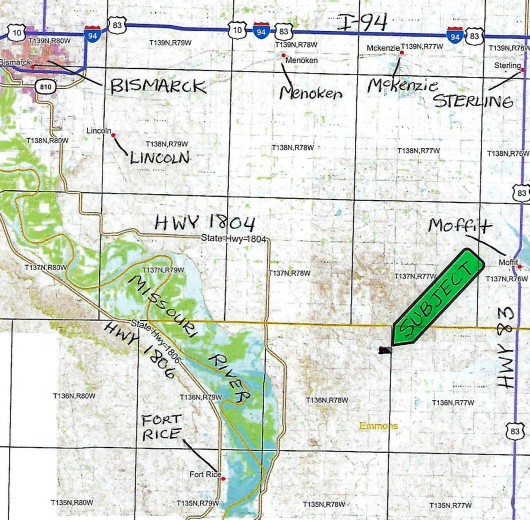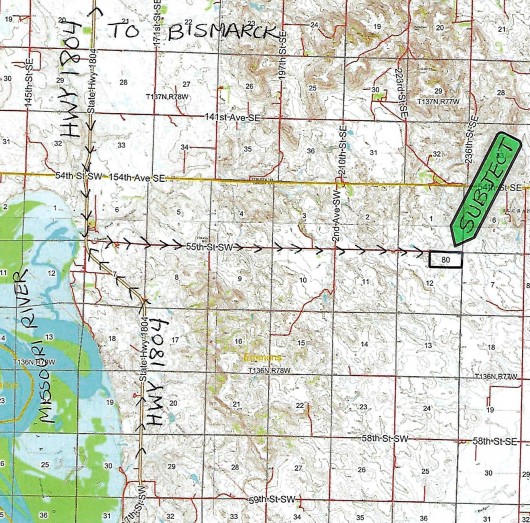 Closeup view of 80 Ac Aerial Map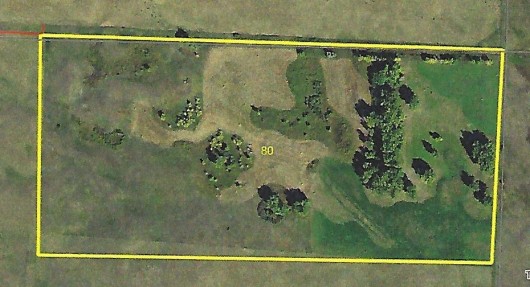 Aerial Map of Subject Land Outlined in Yellow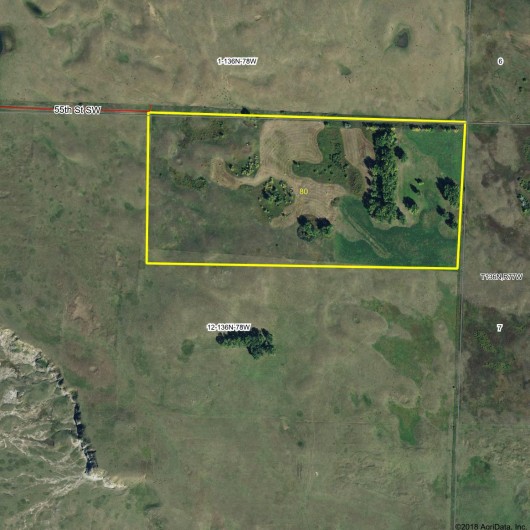 Aerial Map of Section 12 with 80 Acres Outlined in Yellow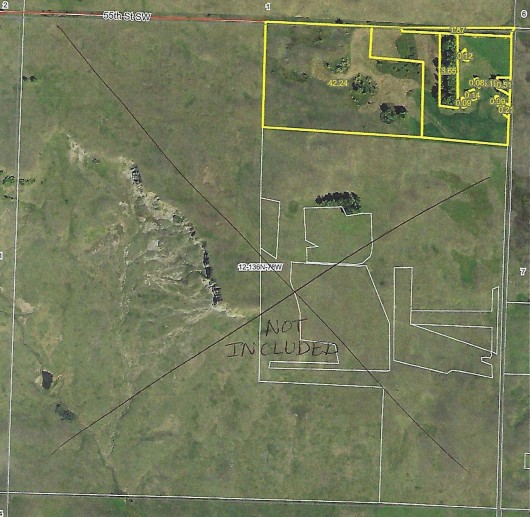 Soil Map and Legend of Subject Land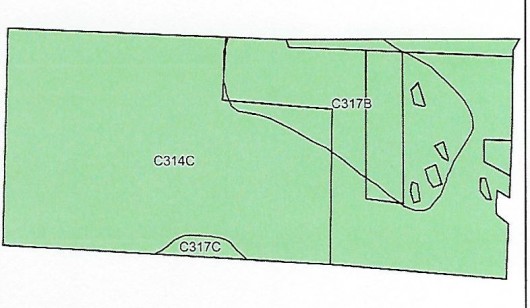 Topography Map of Section 12 with Subject Land Outlined in Black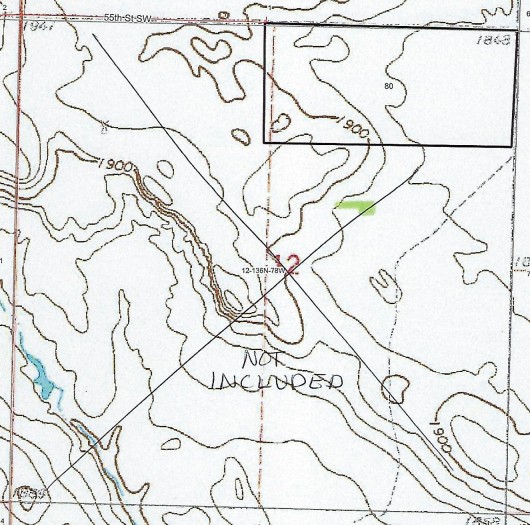 If you are interested in this property, please contact Prairie Rose Realty Inc. at landbroker@bektel.com or call 701-475-2784 or toll free 800-728-7558.
Prairie Rose Realty Inc. is representing the Sellers in this transaction. All information has been gathered from sources considered reliable, however cannot be guaranteed by Prairie Rose Realty Inc.