9.18 Ac Gackle Hunting Retreat For Sale
4855 - 57th Ave. SE, Gackle, Germania Twp., Stutsman County, North Dakota
This wonderful Retreat has everything a Hunting Party will need to have a great time making Lasting Memories! Located in the Heart of the Prairie Pothole Region on 9.18 Acres offering tremendous Waterfowl, Upland Game, Furbearers, some Big Game Hunting along with good Fishing in this area, this property is just 4 miles off Hwy. 30 in Central North Dakota with excellent access. Multiple Sleeping Quarters with truly the only Bullet-Proof House this Office has ever offered for sale, 12'X52' built on 14" Steel I-beams with 2"X2" Steel Tubing all enclosed with Steel Plating. The interior has a warm Cabin feel with Natural Wood and Textures on Walls, Hardwood Floors, 2 Bedrooms/1 Bath and a Great Room with an Open Floorplan to a nice Kitchen which includes the Appliances. In addition to the Home, a Camper Hook-up, 3 Grain Bins have been converted to a Sleeping Quarter, a Hangout Area, and a Tool/Work Bin with Insulated Walls, Window and Door. There are 2 Quonsets with Concrete Floors, and one has 220V. A nice Heated Tree Stand is included and is perched overlooking a Stock Pond. Dense Mature Trees cover the North and West sides along with additional trees to be planted in the Spring, a Fenced Garden and Food Plots complete the package. Seller Asking $195,000
*********************************
Legal Description: Auditors Lot 4-1 within the SE1/4 of Section 4, Township 137 North, Range 68 West, Stutsman County, North Dakota
Location: From I-94 and Exit 228, aka Streeter Exit, between Bismarck and Jamestown, travel 12 miles South on Hwy 30, turn East on 49th St. SE and travel 4 miles to 57th Ave. SE. Turn North and travel 1/2 mile to the first approach to the property.
Easements: There are NO USFW Wetland or Grassland Easements on this property.
Real Estate Taxes: Most recent Real Estate Taaxes for 2018 are $232.96 a year which includes a 5% discount for payment by February 15th
Note: For a VIDEO of this property, click HERE.
Improvements:
7 Grain Bins - 3 are insulated and converted to additional rooms
40X60 Quonset with Concrete Floor, 220V
50X100 Quonset with Concrete Floor
Camper Hook-up Area
Rural Water Memebership
New Septic System in 2017
Food Plots
Stock Pond
Heated Deer Hunting Shed
Seller's Asking $195,000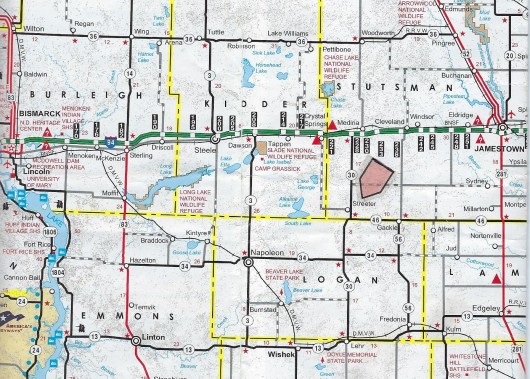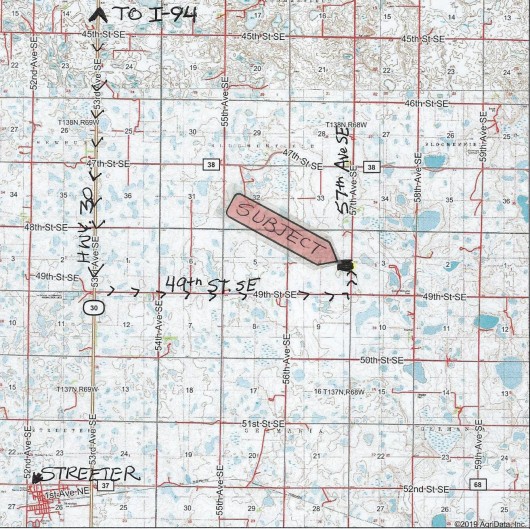 Aerial Map of Subject Land Outlined in Yellow showing Surrounding Area

Aerial Map of Subject Land up Close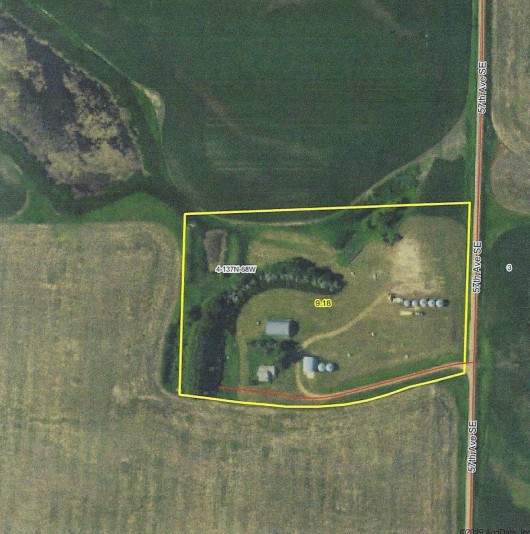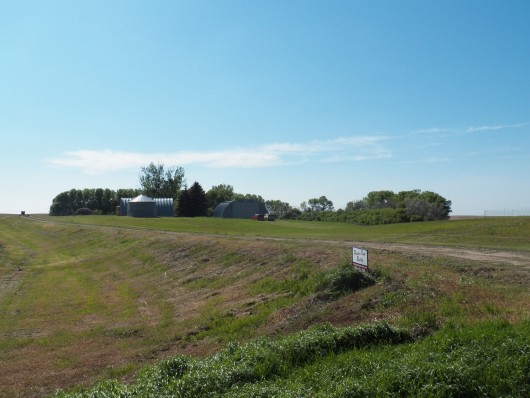 First Entrance into yard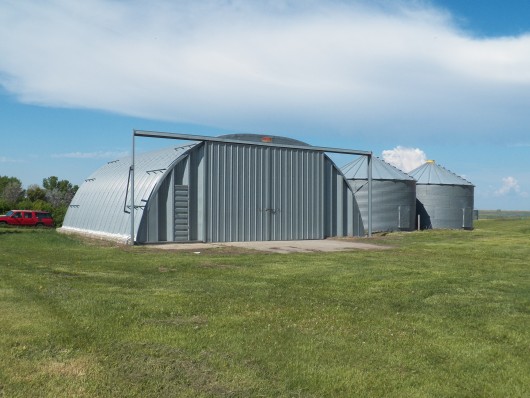 40'X60' Quonset w/220V elec. Quonset #1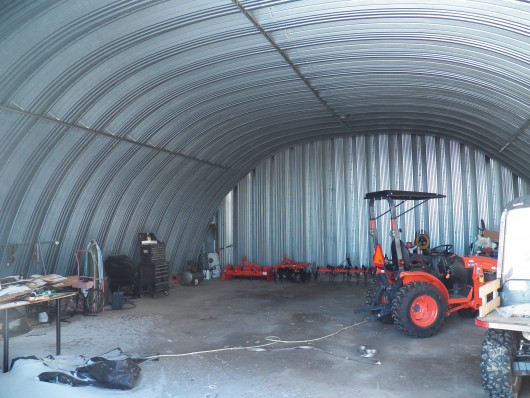 Interior of Quonset with 220V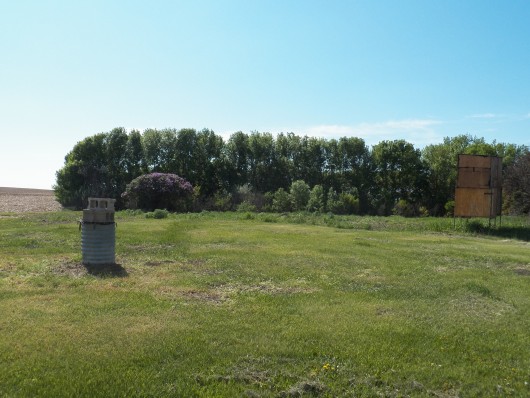 SE corner of Property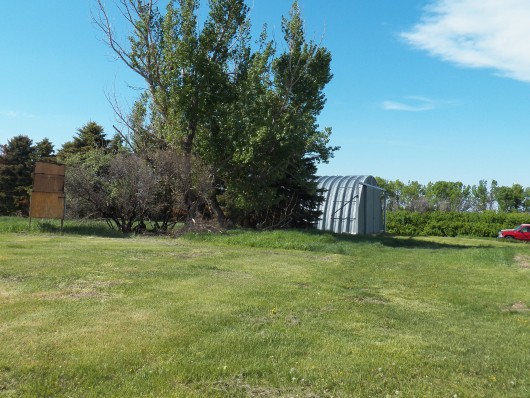 50'X100' Quonset with no elec. Quonset #2.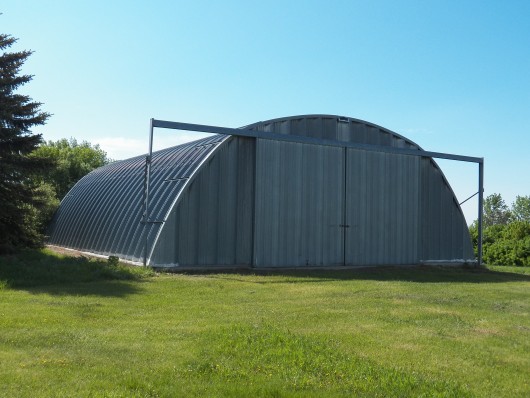 50'X100' Quonset #2

Quonset Interior, no power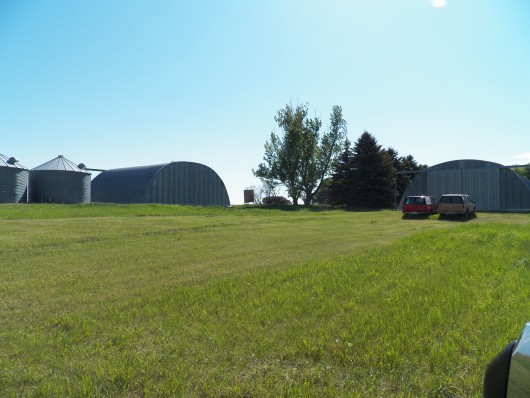 Quonsets #1 on Right faces South, #2 on Left faces East.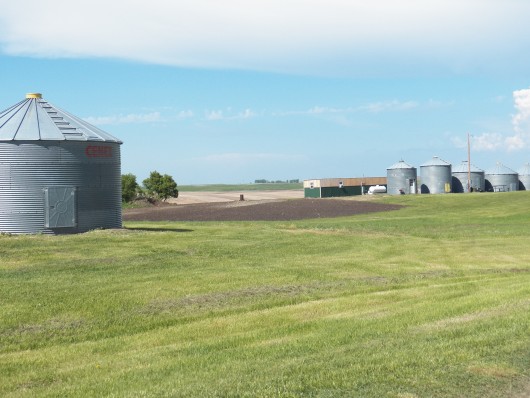 Food Plot & Living Quarters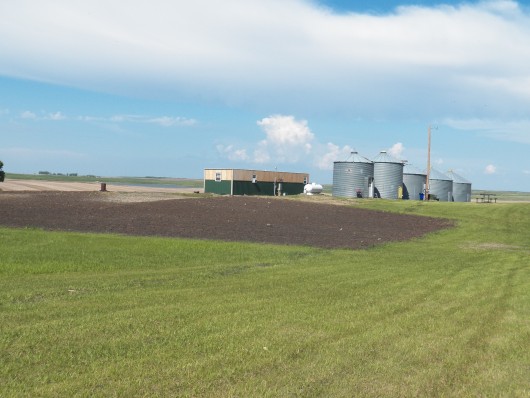 Another view of Living Quarters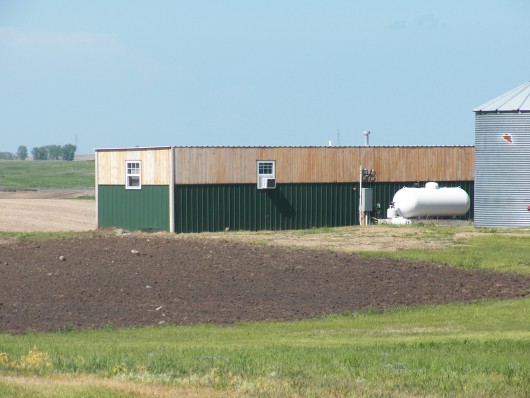 Bullet Proof House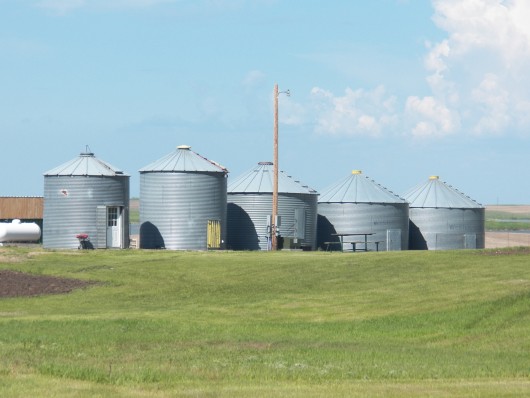 Converted Bins to Living Quarters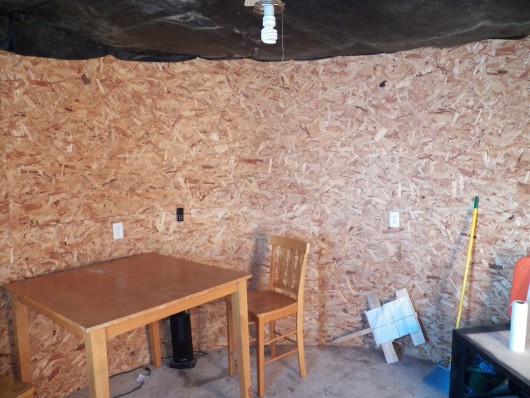 Interior of Hangout Bin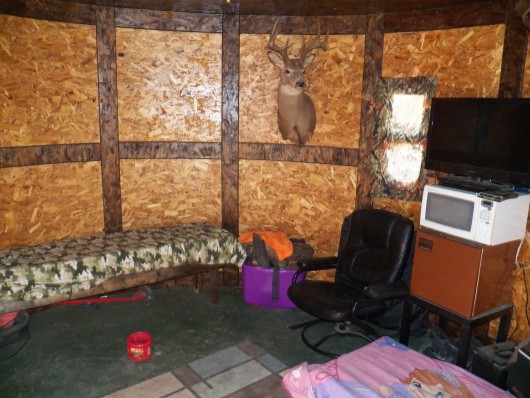 Interior of Sleeping Bin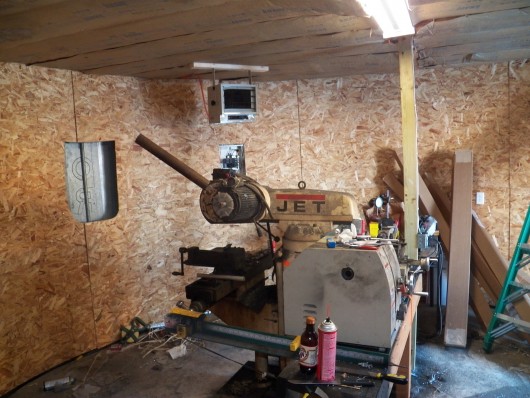 Interior of Machining Bin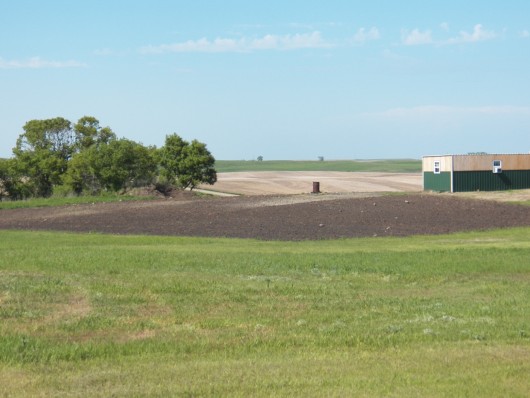 Food Plot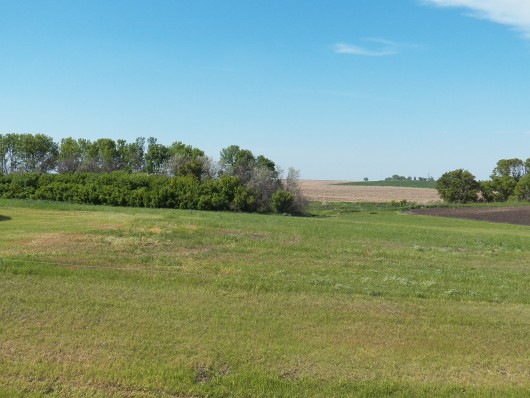 Yard Area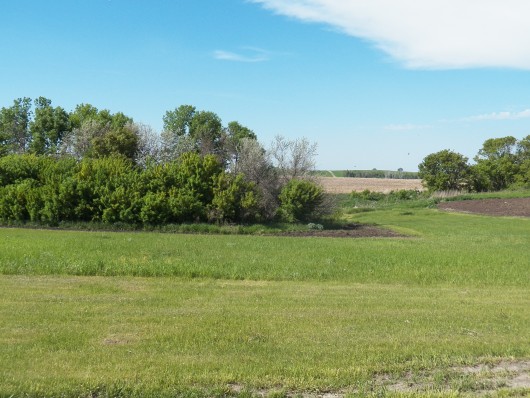 Lower area leading to Tree Stand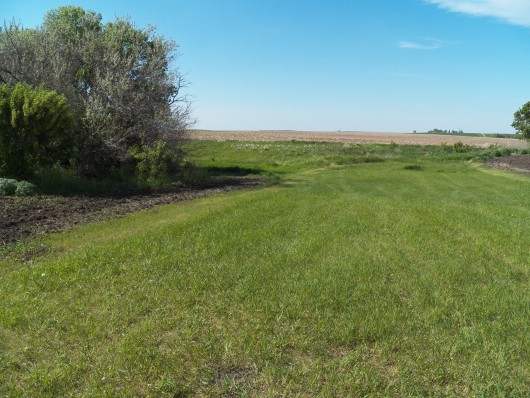 North side of Property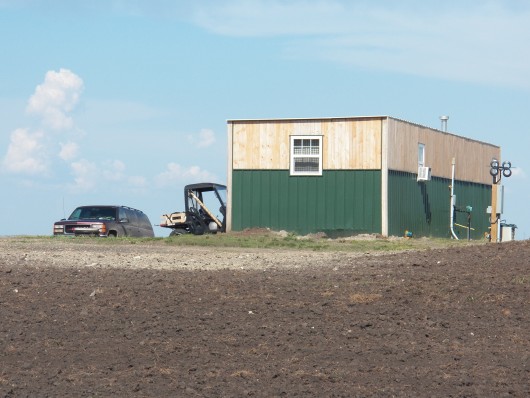 West side of House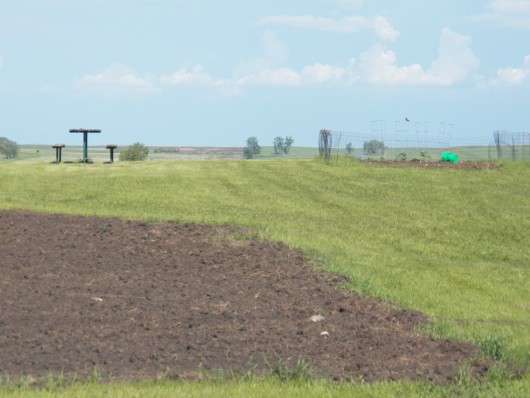 South Yard and Garden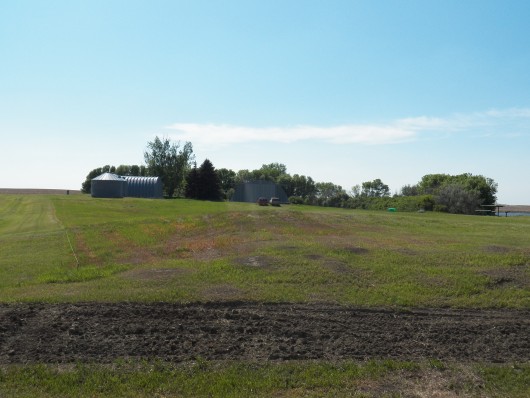 View from Road looking West at Yard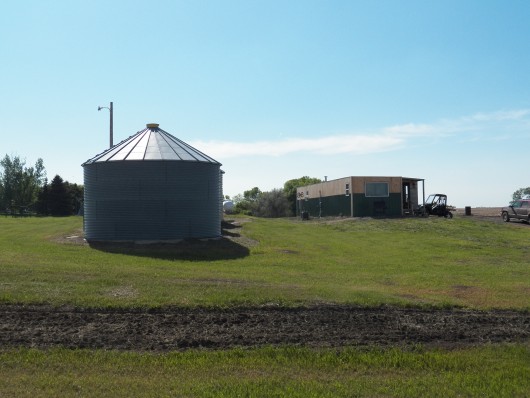 View from Road looking West at Home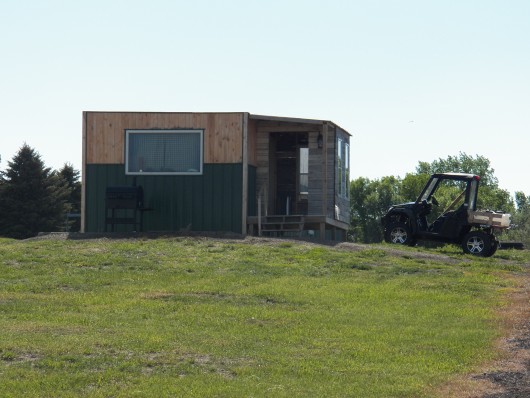 East side/Entrance of Home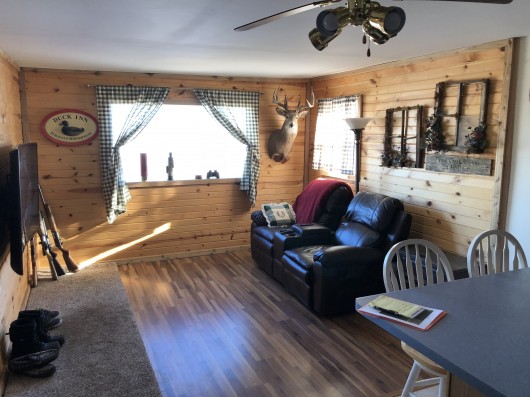 Living Room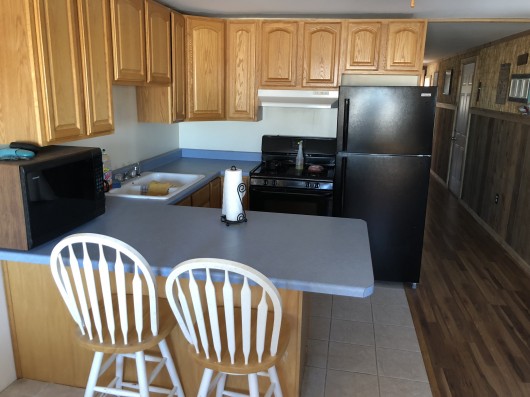 Kitchen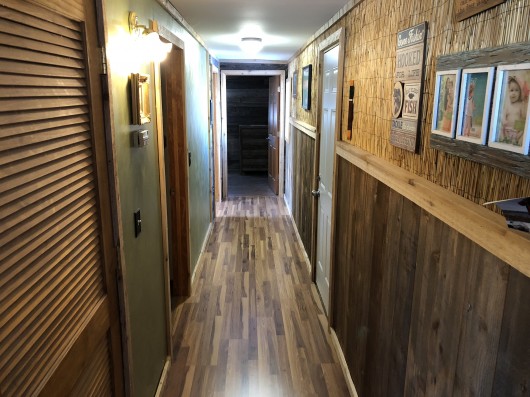 Looking down Hallway to other rooms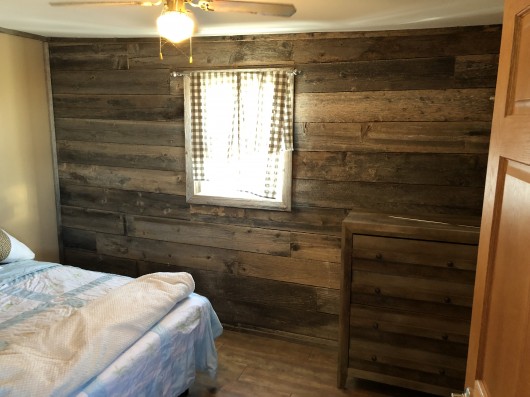 Bedroom 1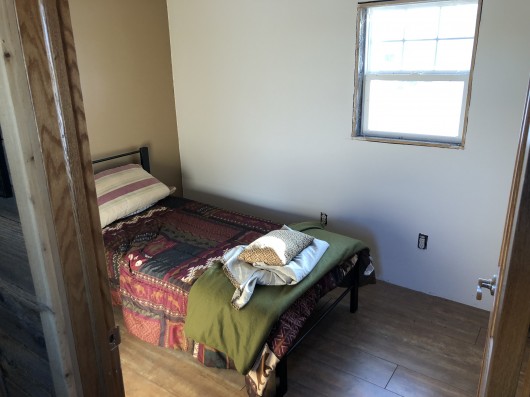 Bedroom 2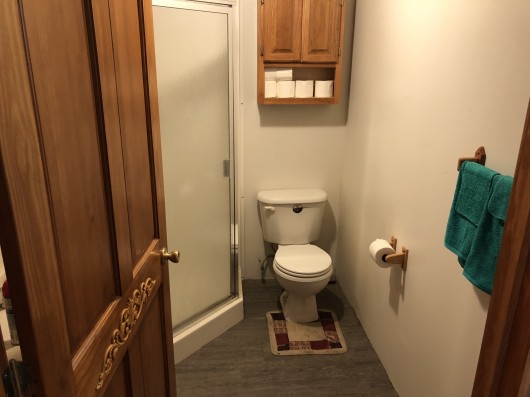 Bathroom with Sink behind the door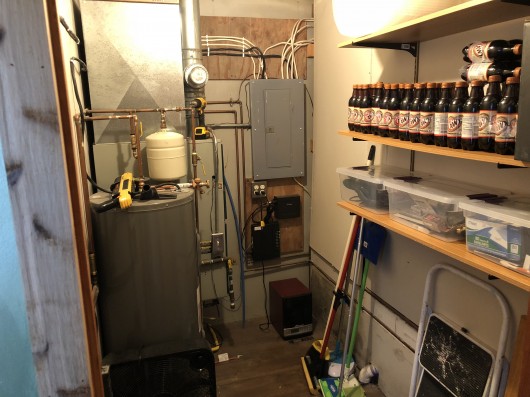 Utility Room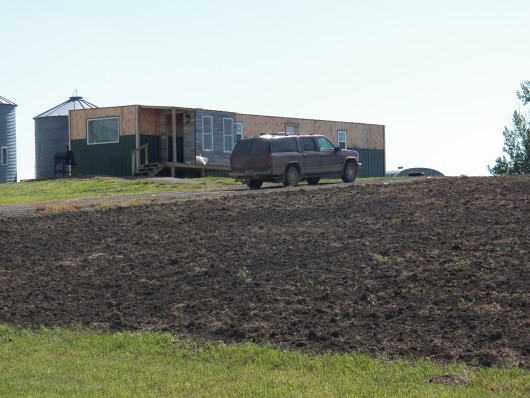 Home North Side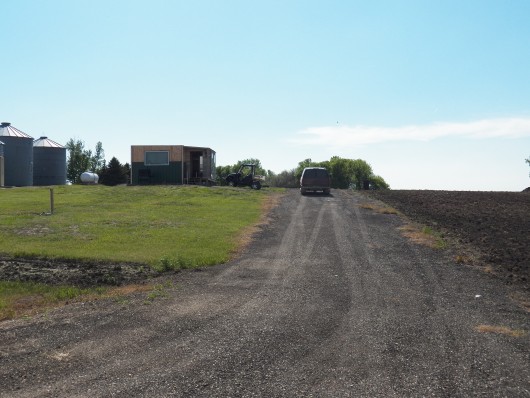 North side Driveway to Living Quarters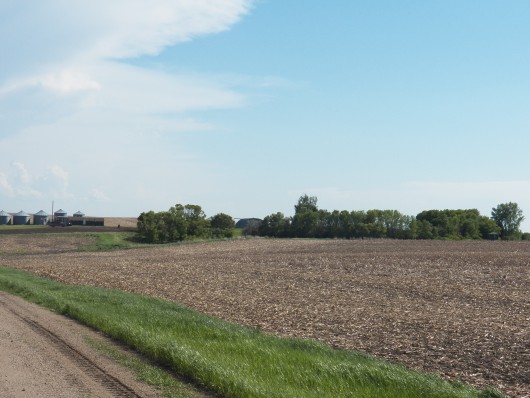 View of Property from North looking South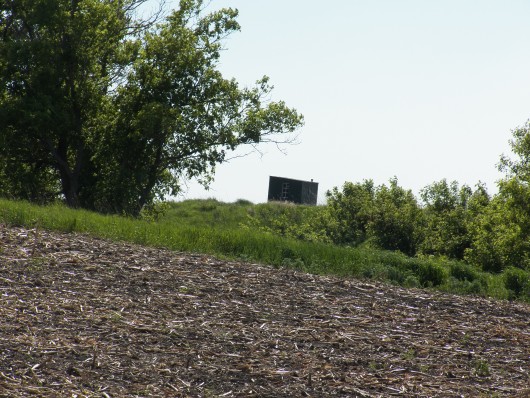 Tree Stand on North Side of Property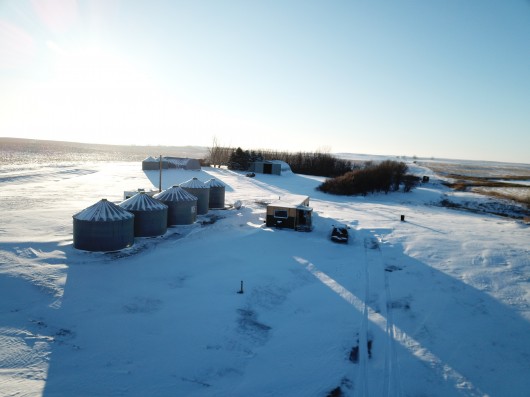 Drone view from NE corner looking SW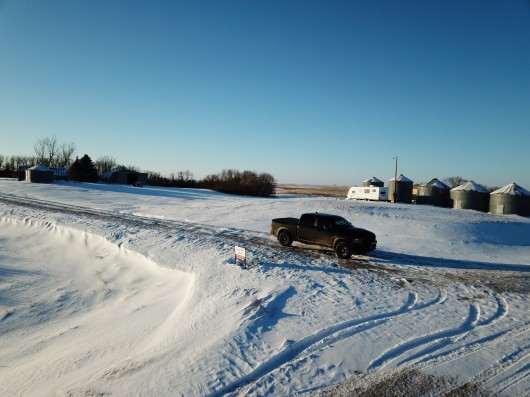 Drone view from SE corner looking West/Northwest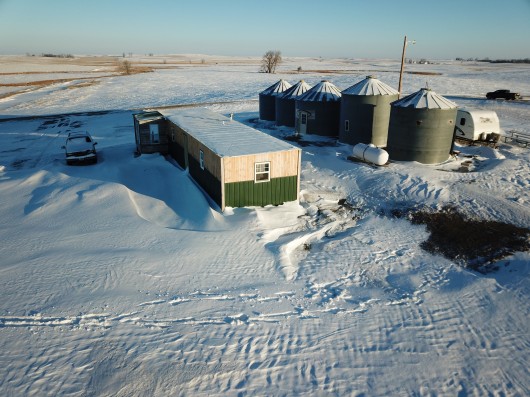 Drone view of House and Grain Bins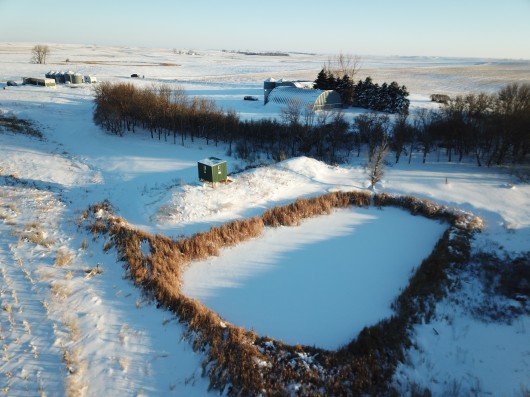 Drone view of Stock Pond and Deer Hunting Shed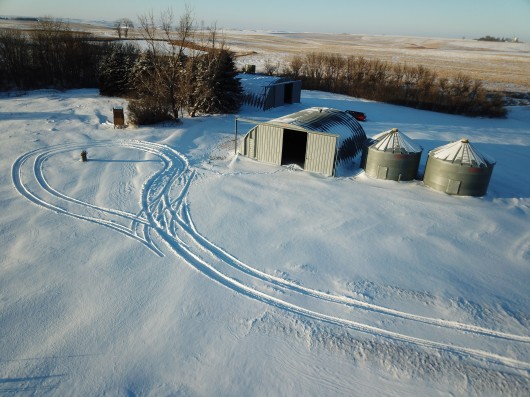 Drone view of two Quonset buildings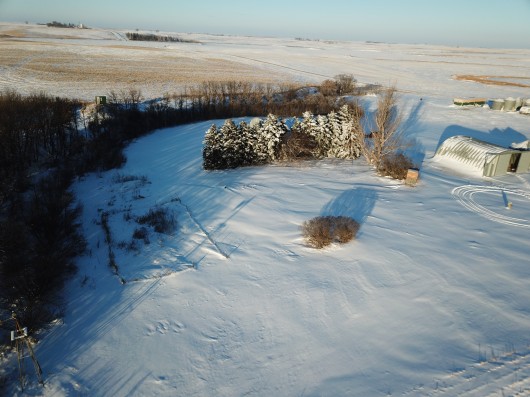 Drone view from SW corner to East/Northeast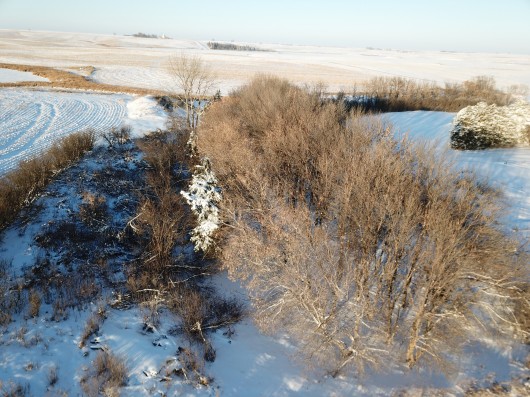 Drone view of the Dense Trees
Soil Map and Legend of Subject Land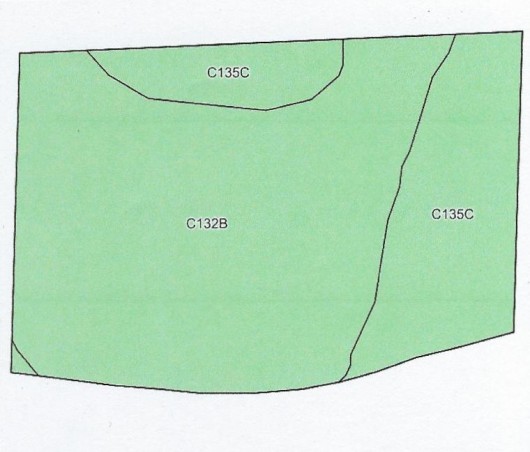 Topography Map of Subject Land Outlined in Black showing surrounding area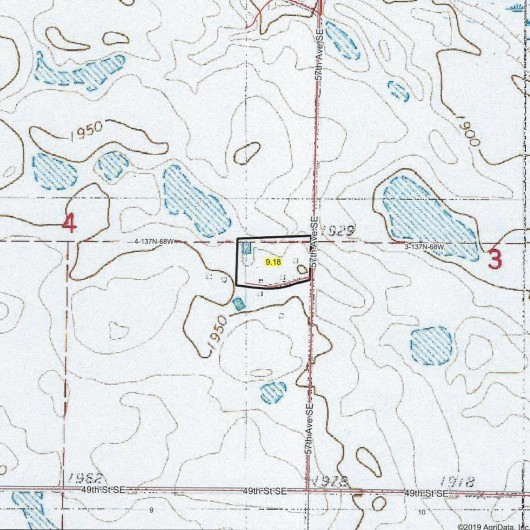 If you are interested in this property, please contact Prairie Rose Realty Inc. at landbroker@bektel.com or call 701-475-2784 or toll free 800-728-7558.
Prairie Rose Realty Inc. is representing the Sellers in this transaction. All information has been gathered from sources considered reliable, however cannot be guaranteed by Prairie Rose Realty Inc.