Crystal Springs, ND Lake Cabin For Sale
4778 Pike Ave, Crystal Springs, Kidder County, North Dakota
Lake Season All Year! We proudly present a 4 Level Lake Home on 2 Large Lots w/mature Trees & Landscaping and 150+/- Feet of Shoreline on the beautiful spring-fed Crystal Springs Lake. This lake is very private and ready to make Memories with tremendous Walleye Fishing and Water Sports Recreation. An upper Sun Deck and lower Larger Deck overlook the shores of Crystal Springs and includes 3 Docks. The Lake Cabin features an Open Floorplan w/Vaulted Ceilings & a lakeview Wall of Windows. There are 3 Bedrooms on 3 different Levels and a Full Bathroom, along with 2 Family Rooms with a Woodburning Stove in one, and a Sun Deck off the other. This well maintained Lake Home was built in the mid '70's and comes Furnished including Appliances. There is an Attached Single Garage, Electric Heat and Water Heater, newer Metal Roof and it's own 140' Well w/Good Water and Septic System. This property is very Clean & has Easy Access just off Hwy. 10 & I-94 between Bismarck & Jamestown, ND. PRICE REDUCED $100,000! Seller's Asking $250,000
*********************************
Legal Description: Lots 16 &17, Block 2, Sub-Div #1, Crystal Springs Lakeshore, Kidder County, North Dakota.
Location: From Bismarck, ND travel 62 mi East on I-94, or from Jamestown, ND travel 35 mi West on I-94 to Crystal Springs Exit 221. Turn North at the Exit and follow Hwy. 10 traveling East for 1.5 mi turn right on Pelican Dr followed by an immediate left onto Pike Ave.Travel on Pike Ave to Property marked by a Prairie Rose Realty Sign. (See Map)
Real Estate Taxes: Property taxes for 2021 were $372.42 including a 5% discount if paid by February 15th.
Note: NOTE From Sellers: This Cabin is being Sold as Furnished, including Appliances and 3 Docks. No value has been added for included items.Seller is willing to remove unwanted Furnishings upon request. Personal items are reserved which include the Mounted Northern Pike, small TV, Tools in Garage and a family member's Bench on South side of House. Please note there are 3 Docks included and 2 of the 3 are chained together by the shoreline. Seller says one 4X4 panel came off in this spring storm and has not been located yet. The 3rd Dock is along the South side of the House and they had a New Top or Panels put on. Other New Installs since their Ownership include Metal Roof, Single Attached Garage and Large South Deck along with Steps on North Door. A New Garage Door was installed last year in 2021. New Carpet in the Kitchen, Dining Room, Stairway, Hallway & Bathroom, New Stove in '20 and Fridge approx 5 yrs ago. They also installed New Patio Doors to both Decks and New Patio Drapes in '21, New Stool & Window in Bathroom and replaced the Water Heater new. Seller says Rural Water Membership is close by but they prefer the taste of the Well Water. It has been tested clear and results are on the counter in the Kitchen. The Well has a Submersible Pump and Pressure Tank in Basement. Seller says the Septic has never given them any probems, and were told it was a Tank with an Outlet when they bought the property.
Sellers REDUCED $100,000 to $250,000.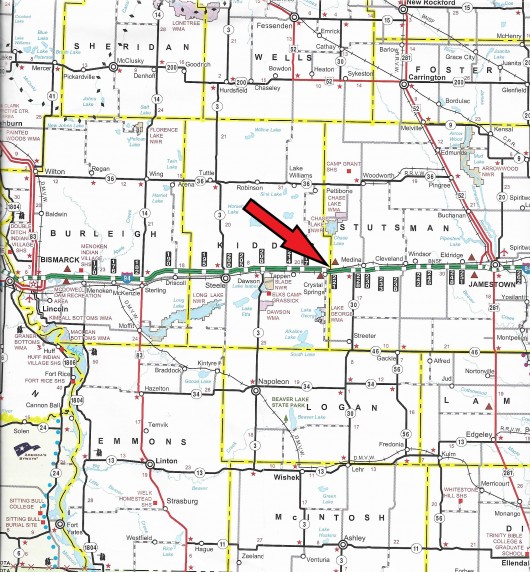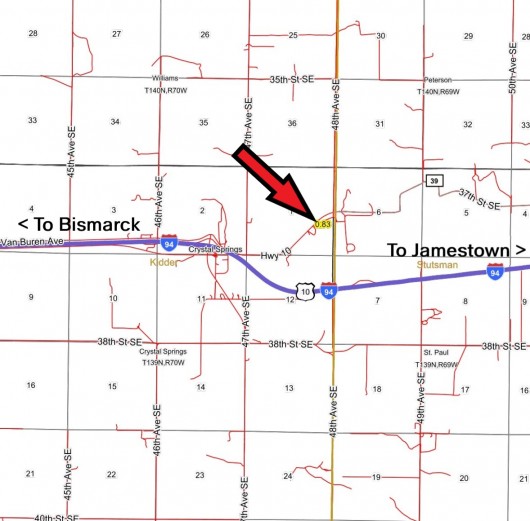 Aerial View of Crystal Springs Lake showing Property.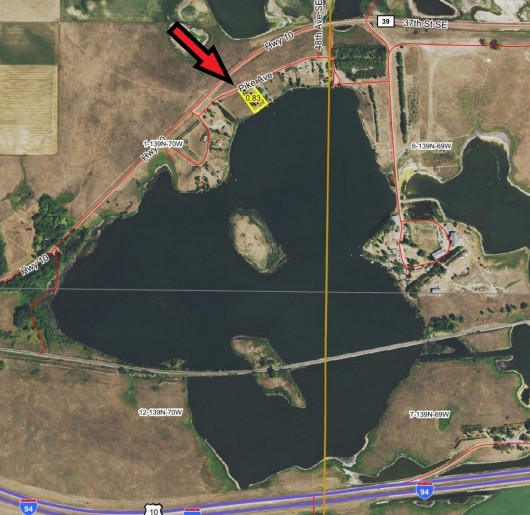 Plat of Lots Highlighted in Yellow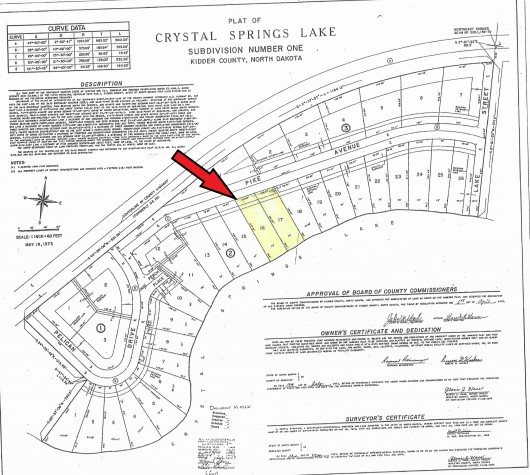 Subject Property outlined in Yellow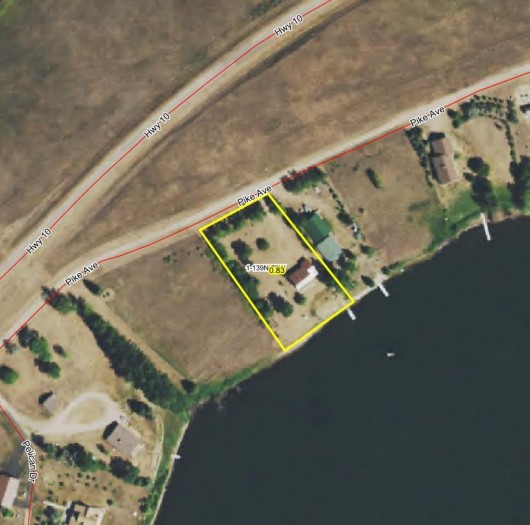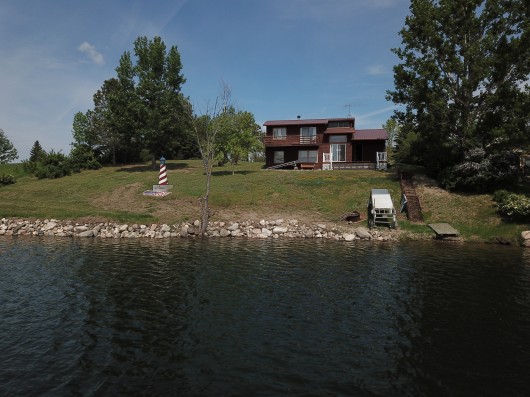 Drone view of Lake Cabin on 2 Lots from Crystal Springs Lake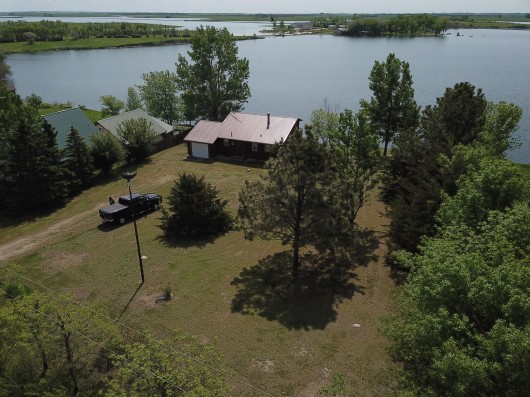 Birds Eye view of Property showing large Yard and mature Trees.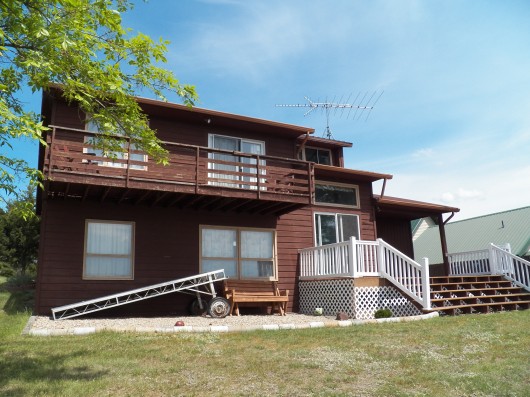 View of front of the Cabin facing the Lake

View of the Lake. 3 Docks are included but not in water yet.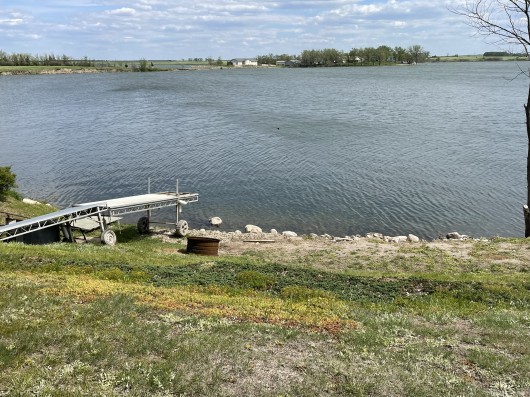 Standing at the Front of the House looking at the Lake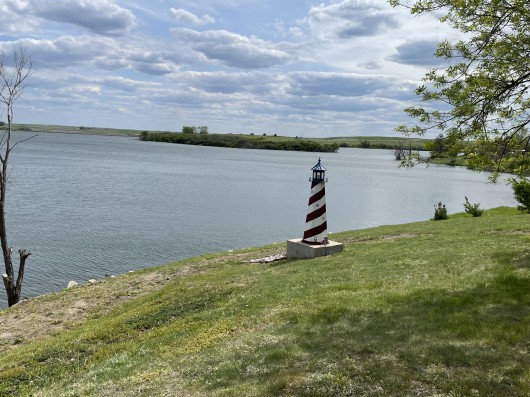 Miniature Light House with Power to be a beacon home after a day on the Water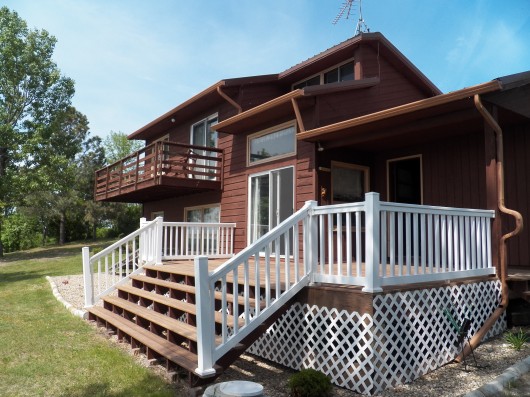 Another view of the Lake Side of the Cabin w/newer Large Deck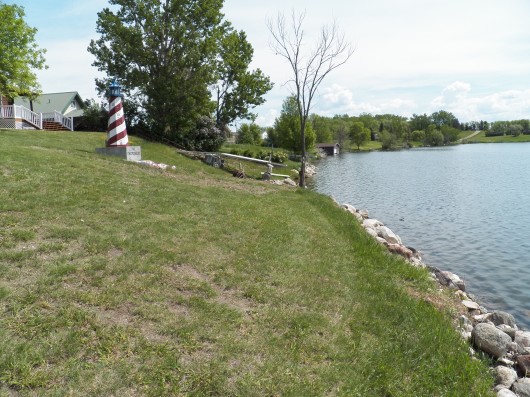 Standing at the SW corner of the Property looking NE along the Shore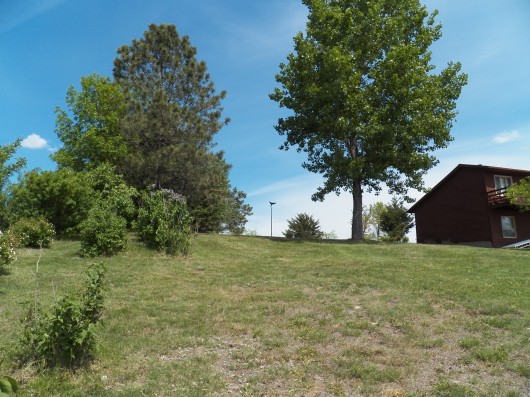 View of the yard

Another view of the yard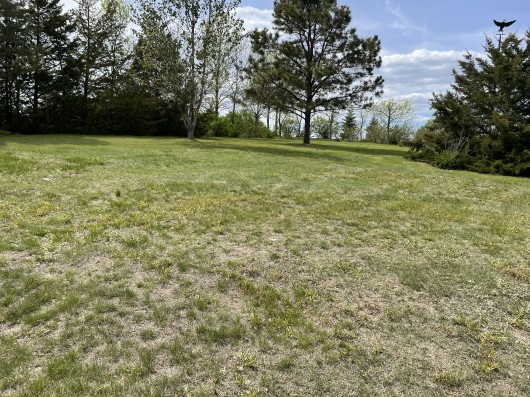 Side Yard with plenty of room for additional Outbuildings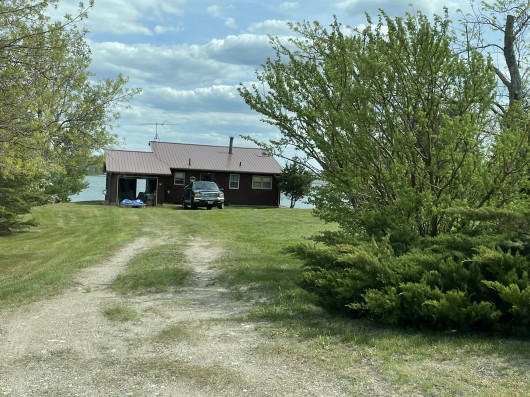 Looking down the Driveway to the Cabin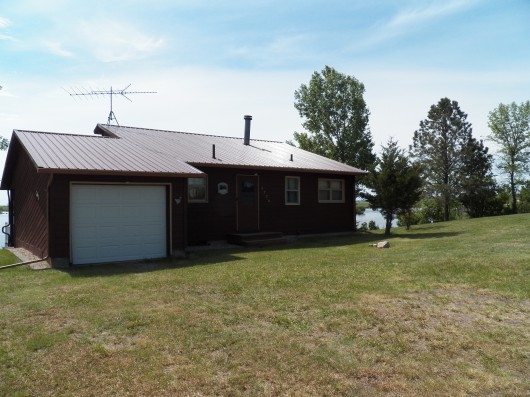 View of back of the Cabin

Newer Large Deck on the Front Lake side of Cabin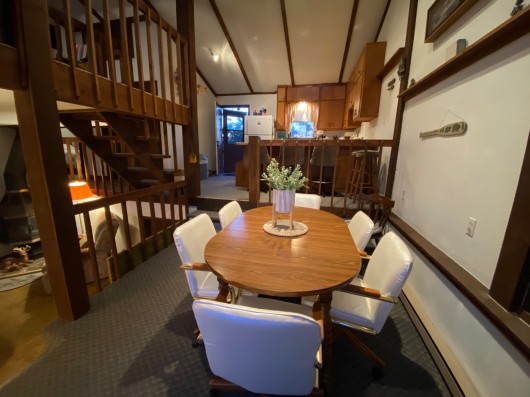 View of Dining Room walking in from lake side of Cabin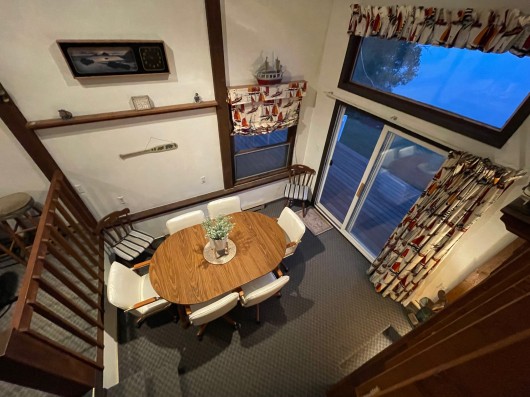 From Upper Level looking down to Main Level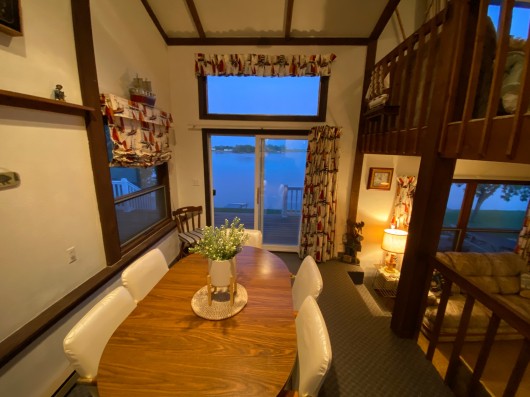 Another view of Dining Room showing Patio Door to Lake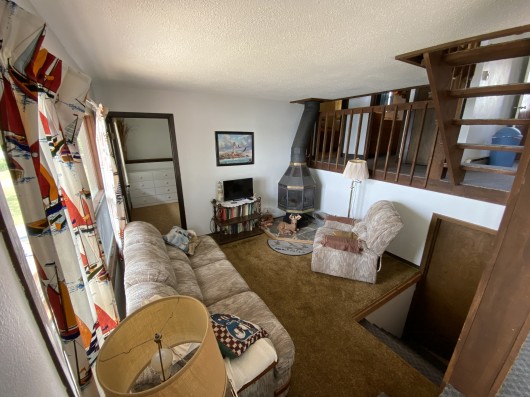 Lower Family Room w/Woodburning Stove & Access to Basement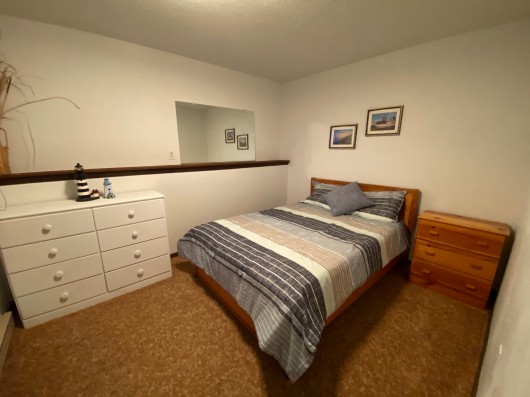 Master Bedroom on Lower Level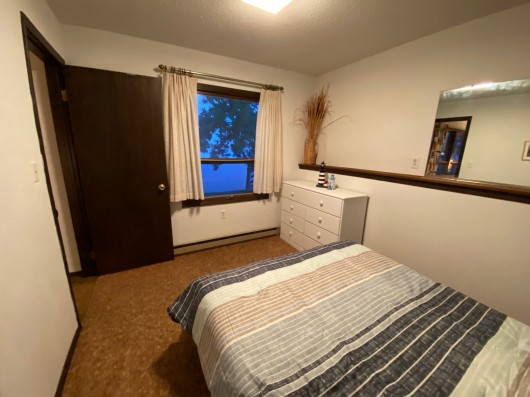 Another view of Lower Bedroom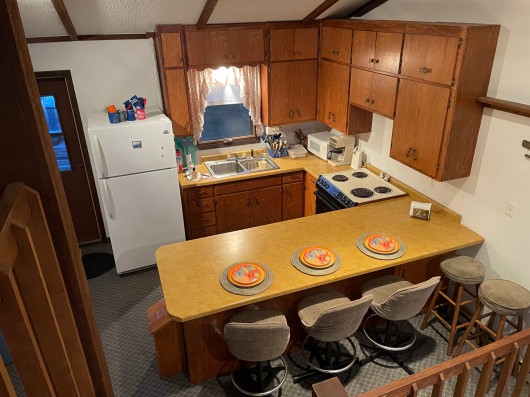 Viewing Kitchen from Loft shows Vaulted Ceilings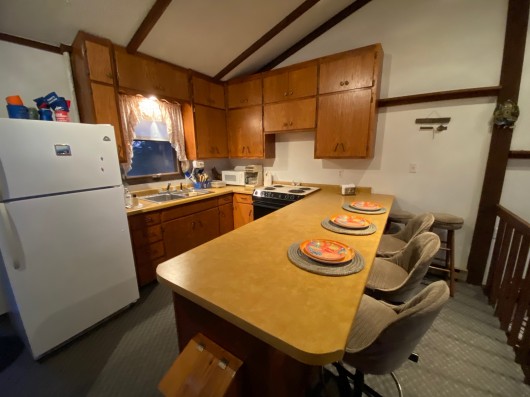 View of Kitchen and Breakfast Bar. Includes Appliances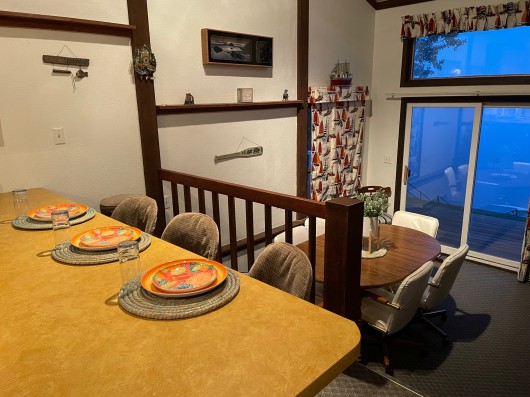 Breakfast Bar to Lake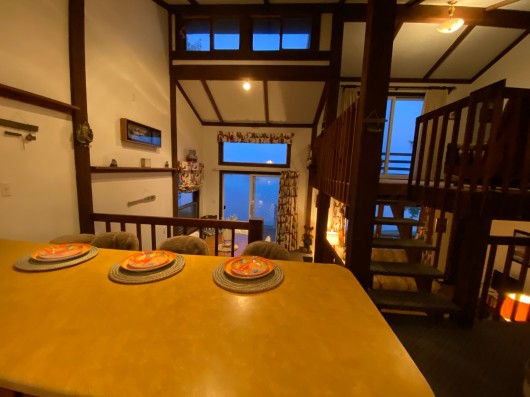 Breakfast Bar to Lake

A second view.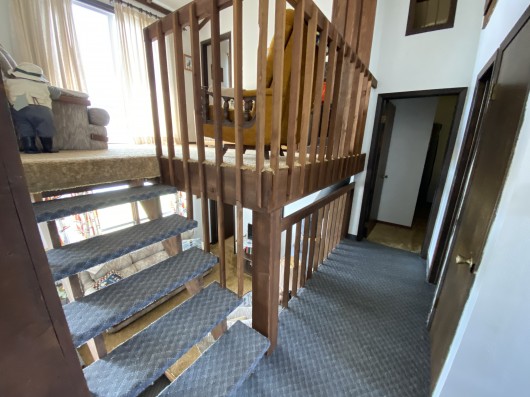 Stairs to Loft Family Room. Hall to Full Bathroom and Second Bedroom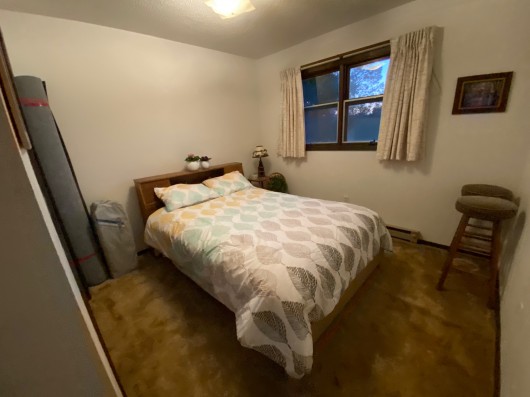 View of Second Bedroom on Middle Floor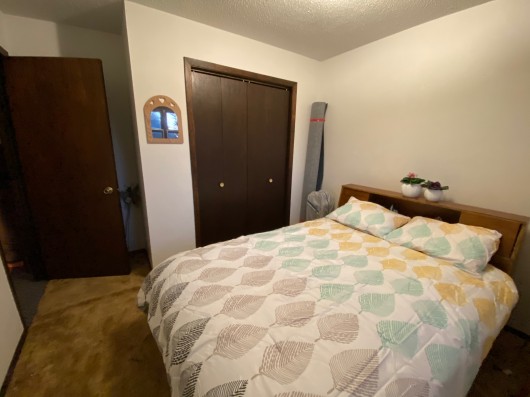 Another view of Second Bedroom on Middle Level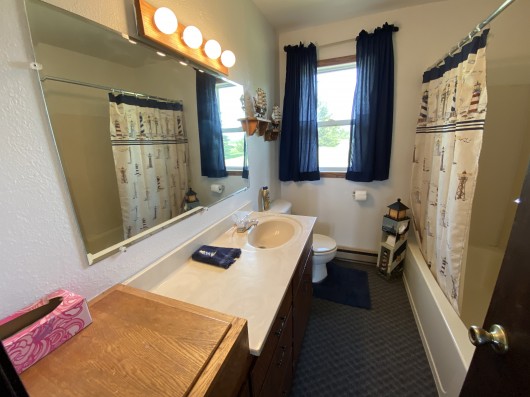 Full Bathroom on Middle Level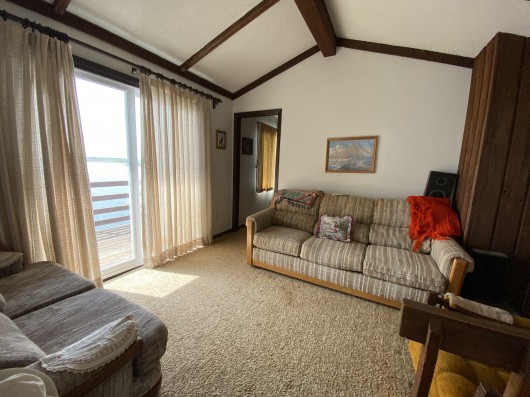 Loft Family Room w/Patio Door to Sun Deck. Includes Sofa w/Foldout Bed.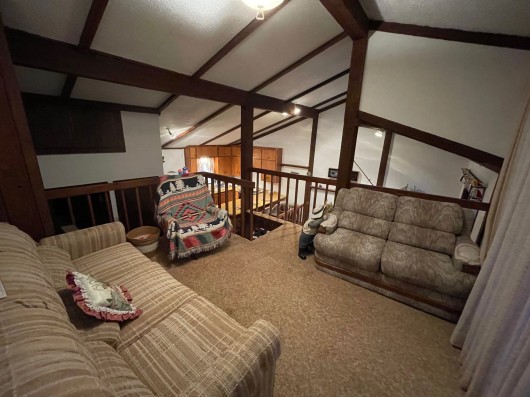 Another view of Loft Family Room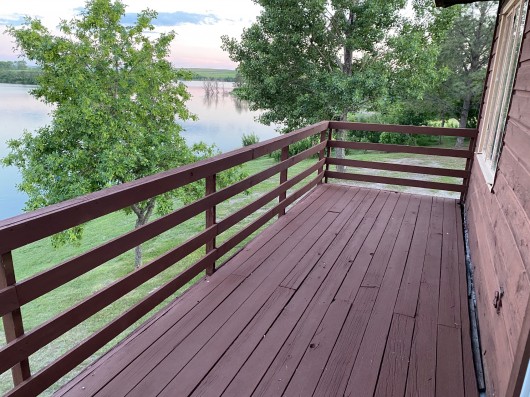 Looking out Patio Door to the Tanning Deck. Freshly Painted.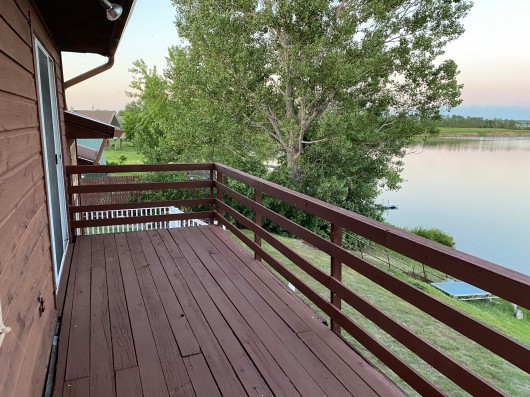 Second View of Upper Level Balcony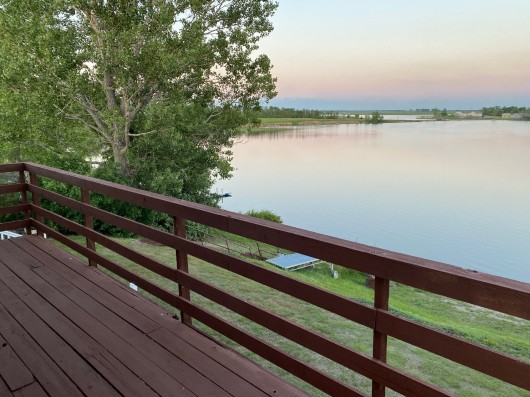 Another view of Lake from Balcony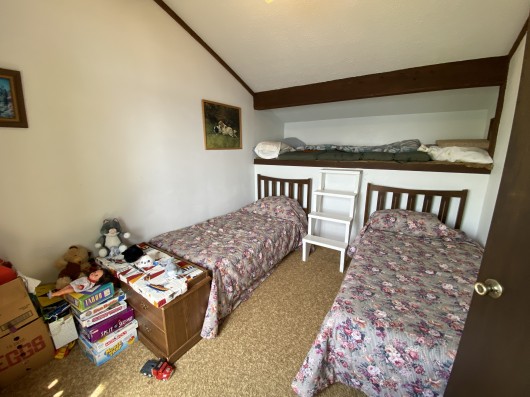 Third Bedroom in Loft for the Children with a Cubby Bunk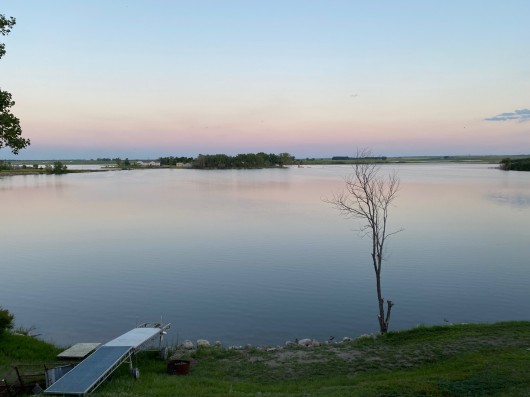 Evening view of Lake from Upper Balcony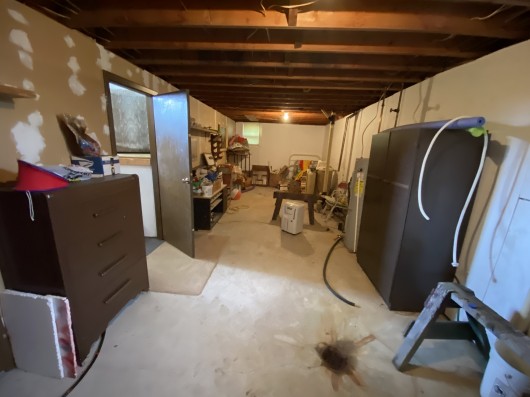 Basement w/poured Concrete Walls, and possibility of add'l. Living Space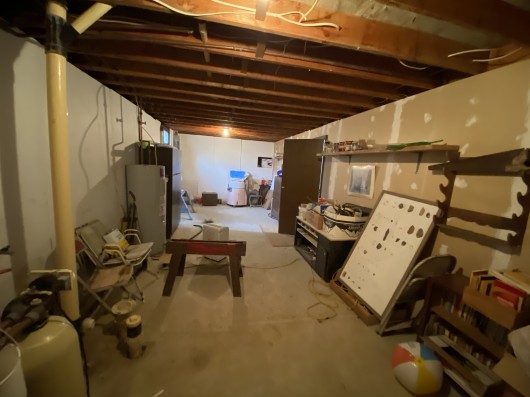 Another view of Basement

Interior of Attached Garage. Walk out Door to Lake Front and Overhead Door to south
If you are interested in this Property, please contact Chauncey Turner at 701-220-3430 or landman@bektel.com.
Prairie Rose Realty Inc. is representing the Sellers in this transaction. All information has been gathered from sources considered reliable, however cannot be guaranteed by Prairie Rose Realty Inc.