Dawson Farmstead For Sale
3835 Hwy. 3, Dawson, Kidder County, North Dakota
The Perfect Income Property for Weddings, Anniversaries, Birthdays, Reunions, Holiday Parties, Company Events, Fundraisers and a wide variety of any size gatherings. Excellent paved access to this Stately White Pillared Two Story Plantation Style Home along US Hwy. 3 on the south side of Dawson, ND just 1 mi off Interstate 94 halfway between Bismarck and Jamestown, ND. This is a long time prestigious property that the Owners have used to host successful events, and has been admired from the highway by bypassers watching it develop over the years. This beauty offers a furnished Church with a Bell, a restored/furnished Train Depot converted to an Office, Conference Room and Entertainment area, a big red Gambrel Roof Barn with a Lean-To w/Overhead Doors, an Airplane Hanger, Quonset, and 2 Garages all framed by a white Rail Fence on 17 Acres for an Asking Price of $398,000. (The Runway is not included in the 17 acres, however can be added to survey for add'l. $2,400/acre)
*********************************
Legal Description: See Aerial Map for Acreage Breakdown: Total 95.5 +/- Acres in the NW1/4 less 6 acres; less Part of Tract 15-3 that lies in NW1/4 consisting of 54.94 total acres, Part of S1/2 lying West of Hwy 3 less Tract 15-2 less part, West 12 Acres of S1/2 NE1/4 less 1.195 Acres & 1.07 Acres R/W consisting of 9.73 total acres, and Add'l. Acres available in Tract 15-3 that lies in SW1/ less Tract 3.95 & 2.10 Acres R/W consisting of 30.78 total acres, all in Section 15, Townshiop 139 North, Range 72 West, Sibley Township, Kidder County as described on Abstract(s) including 15% of oil and gas minerals currently owned.
Location: From Bismarck, ND travel 50 miles East on Interstate 94 to Exit 208, or from Jamestown, ND travel 50 miles West on Interstate 94 to Exit 208. Turn South on US Hwy. 3 and travel to the South side of Dawson, ND to the NE corner of the property. (See Map)
Acreage Breakdown:
17 Acres with Buildings/Improvements for $398,000. 3,300 ft Runway or Livestock Building extra
Real Estate Taxes: Most recent Real Estate Taxes on 95.5 acres were $146.75/year which included the 5% discount for payment by February 15th.There are NO Special Assessments on this Property.
Note: FOR A VIDEO OF THIS PROPERTY, CLICK HERE
Improvements Include:
The 17 Acre Option and 95 Acre Options both include a beautiful Plantation Style Home with 2,468 sq. ft. on the main level alone, with an Upper Level and Lower Finished Level for a total of 5 Bedrooms/4 Bathrooms. It offers a large Front Porch with Two Story Pillars on the east side of the Home, entering into a Sitting Room with embossed Ceiling and Chandelier and a Formal Dining Room w/Lead Glass Windows and Chandelier. Off the Sitting Room, step down into a large Entertainment Music Room with Crown Molded Ceilings, Crystal Chandelier in a dome, Wood Burning Fireplace, Stained Glass Windows and Wet Bar Closet. The main level also has a Bedroom Suite with a Bath w/Shower that could also serve as a Dressing Area. There is a main floor Laundry, Full Guest Bath, and the Kitchen including Appliances and a 3 sided window Breakfast Nook facing the woods. The Upper Level off the Sitting Room offers a wide Hallway with 3 Bedrooms and a Guest Bath with a sunken Tub. The Lower Level access has a second entrance on the west side of the Home off the Kitchen. It is finished with a Recreation Room, Full Bathroom, a non-conforming 5th Bedroom and a Utility Room/Workshop. A third Entrance is a newer Storage/Mudroom leading to an attached Garage. This home is Victorian/Plantation Style, with new additions that are perfectly matched to the original Home. It has a new black metal Roof, 2 Wells for Water and is enrolled in Rural Water Membership. Propane Forced Air Heat, and Central Air Cooling. New Drain Tile and 4 Sump Pumps have been installed to ensure a dry Lower Level. One Sump Pump is specifically set up in unlikely event of a power outage. The House has narrow white wood Siding and the Front Porch is also Wood. This house was moved to this location, so the basement, foundation, wiring and plumbing are newer than the original home. The Porch decking is unfinished wood, but the size offers a wonderful entertainment advantage.
The Outbuildings include a furnished 20'X32' non-denominational Chapel northwest of the Main House that is complete with everything necessary to hold a Service. There is a Bathroom in the Church and it is heated with Propane Heat. The Church Bell functions by pulling a rope from the Bell Tower. It also had a fresh coat of Paint last summer and has a new red metal Roof.
The historic 16'X80' Train Depot northeast of the Home has been converted to an Office with a Conference Room, Prep Kitchen, Waiting Room, Bathroom and Entertainment area that has a north and south Sliding Door to open and access the Deck on south side. This building was finished last year and is Heated and Cooled. It is very clean, recently remodeled with a new red metal Roof and new Siding. It is also connected to Rural Water.
Southwest of the House is a large 4,400 sq. ft. red Gambrel Roof Barn with white trim and a white metal Roof. There is a 20'X50' Lean-To with multiple Overhead Doors and a 50'X34' Hay Loft with a stairway off the Lean-To. The interior floor of the Loft may need reinforcement for a large crowd or could be removed for an open space. There are Corrals and a Grain Silo next to the Barn. Between the House and Barn are two Detached Garages with concrete Floors. One is a Double Garage and the second is a Single Garage. There is a 36'X80' Machine Quonset that is divided with the front portion insulated with a concrete Floor and a 12'X20' Door, and the back portion cold storage. The 36'X60' Airplane Hanger has concrete Floors and was built to suit a Piper Malibu. The 95 Acre Option offers Pasture, the previously used 3,300 ft. Runway, and the Livestock Building that is 336'X60' and includes Stalls, Head Gate, and a 10'X10' Hot Room. The Runway and/or the Livestock Building with acreage can be added to the 17 Ac Option for an additional cost. Please call, text or email us with any questions.
Seller's Asking: $398,000 for Buildings/Improvements on 17 Acres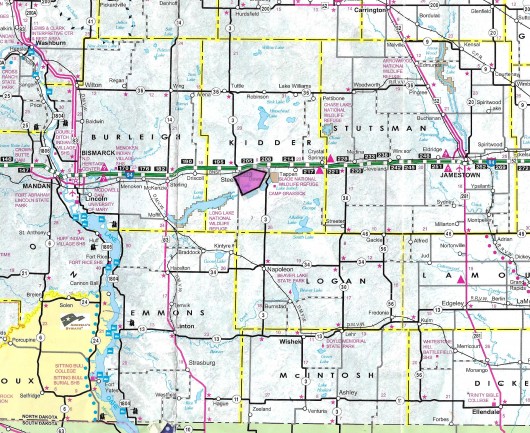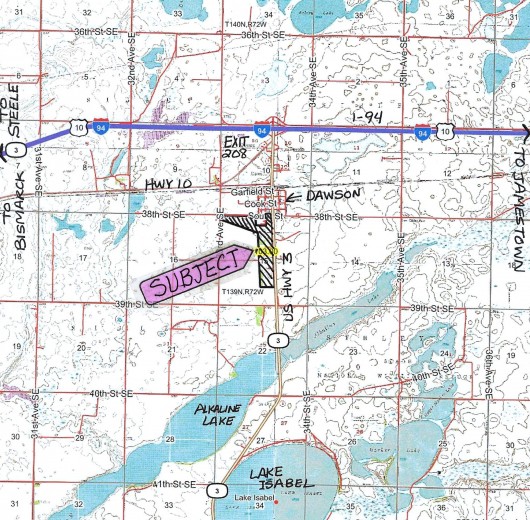 Aerial Map for 17 Acres with Buildings/Improvements Parcel C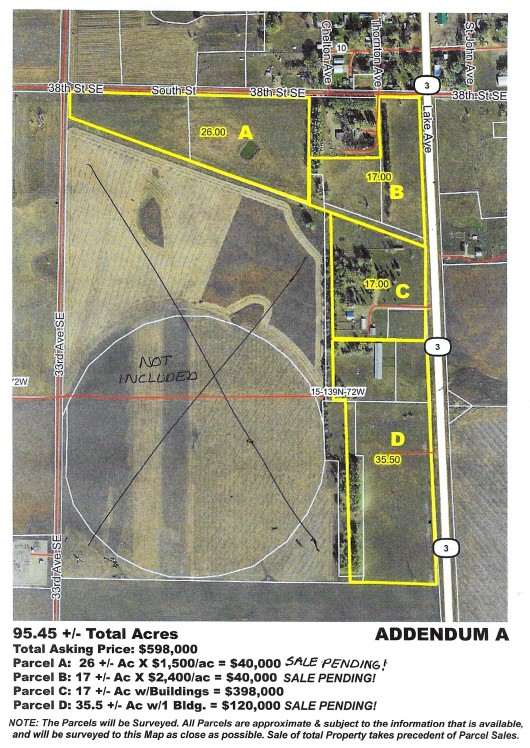 Aerial Map with Subject Property Outlined in Yellow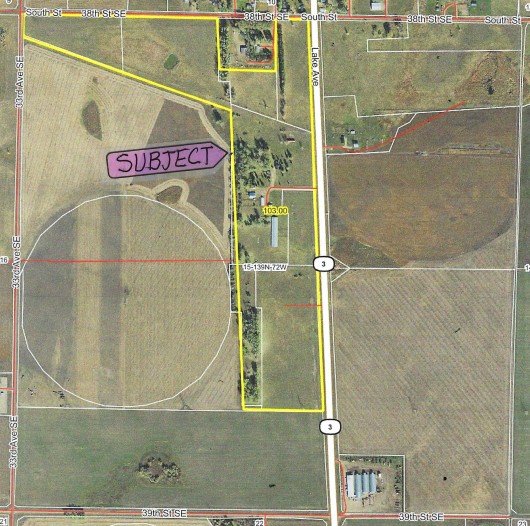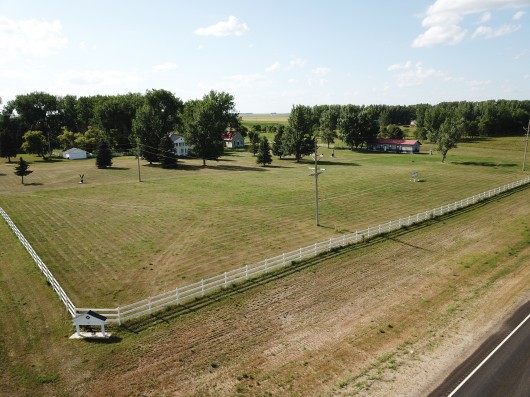 View of House and Buildings from S side of Driveway looking NW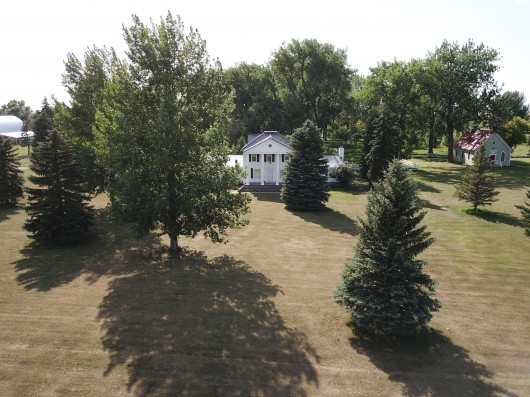 Front of House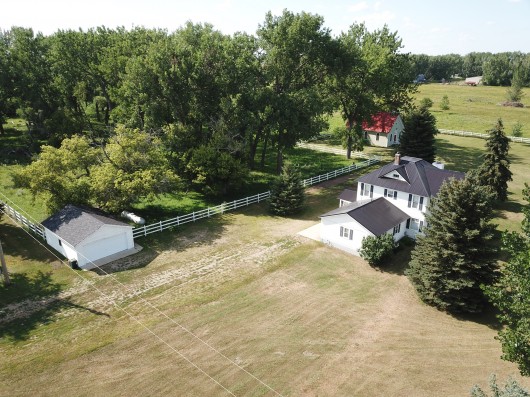 View from House looking NW to Chapel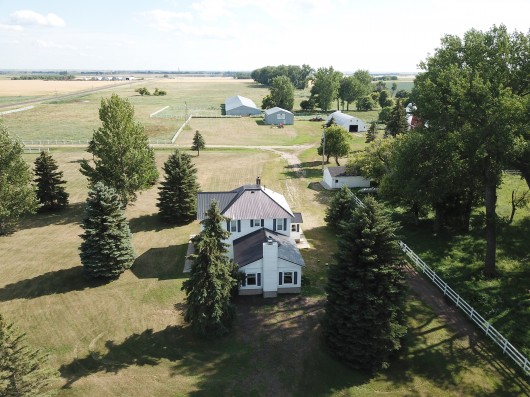 View of House from N looking S to Farm Buildings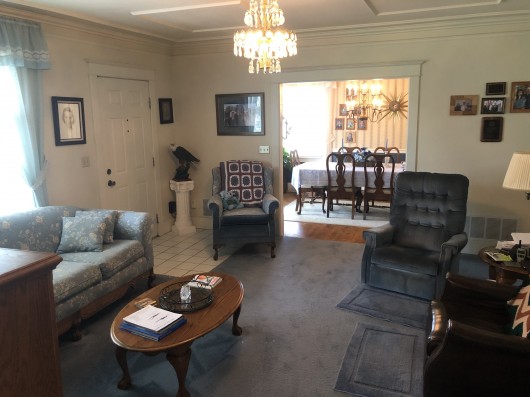 Interior of Home: Sitting Room to Dining Room

Sitting Room to Music Entertainment Room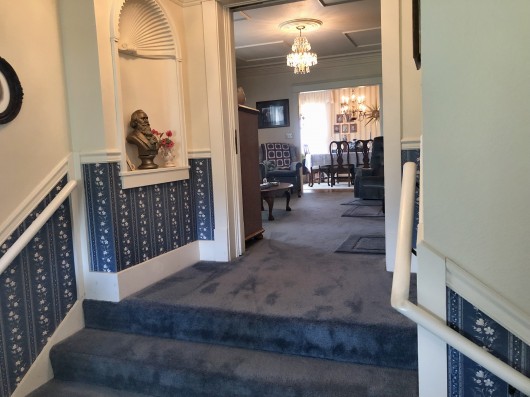 Sitting Room to Music Room's Stairs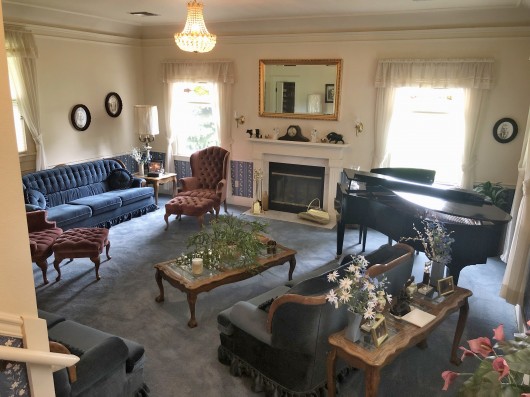 Music Entertainment Room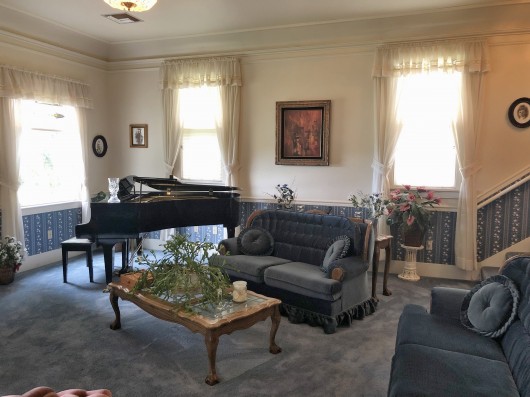 East side of Music Entertainment Room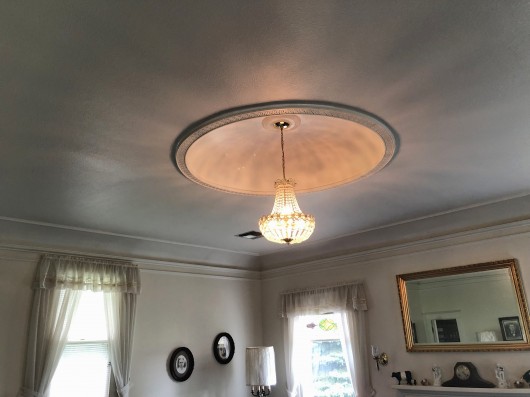 Crystal Chandelier in Music Room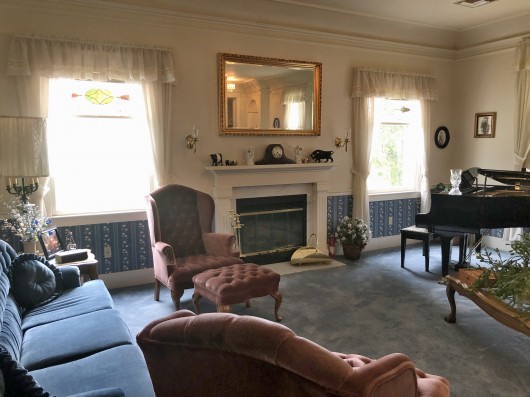 South side of the Music Entertainment Room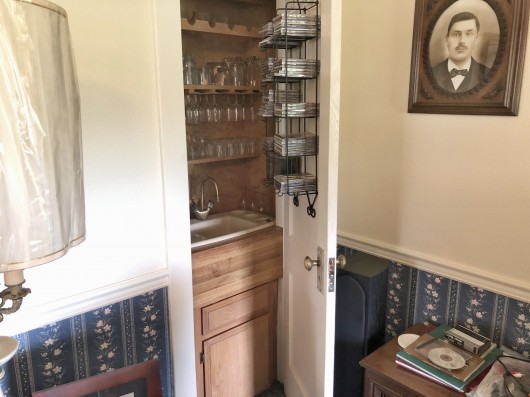 Wet Bar Closet in Music Room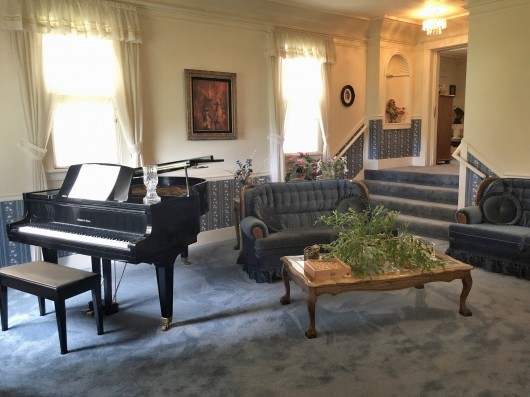 North side of Music Room and Stairs to Sitting Room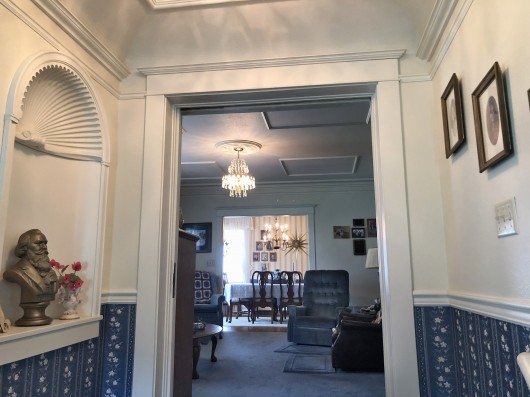 Chandeliers in the Sitting Room and Dining Room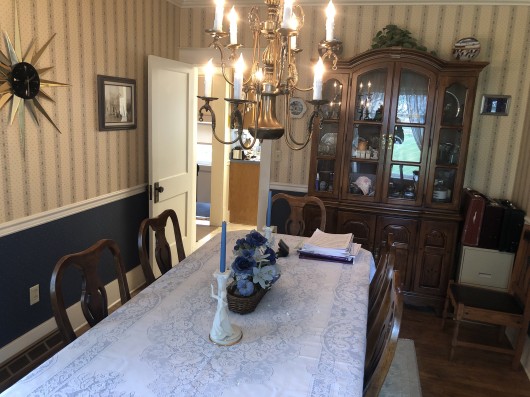 Dining Room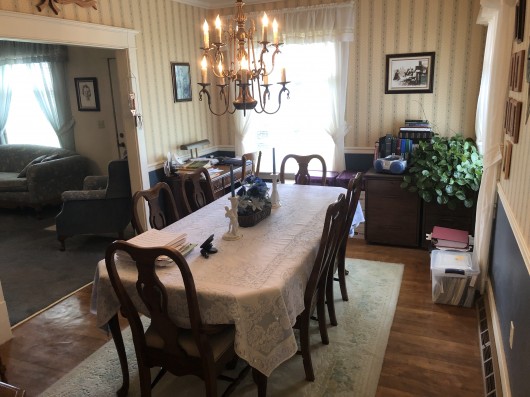 Dining Room with Lead Glass Windows and Hardwood Flooring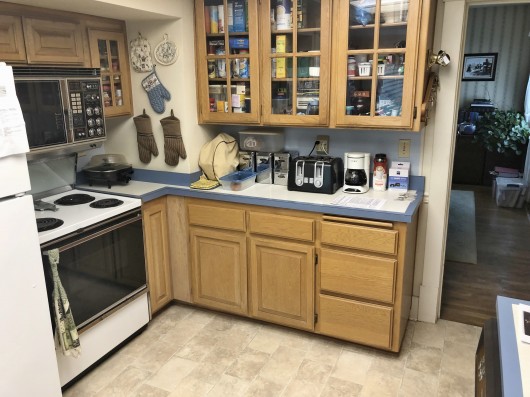 Kitchen off Dining Room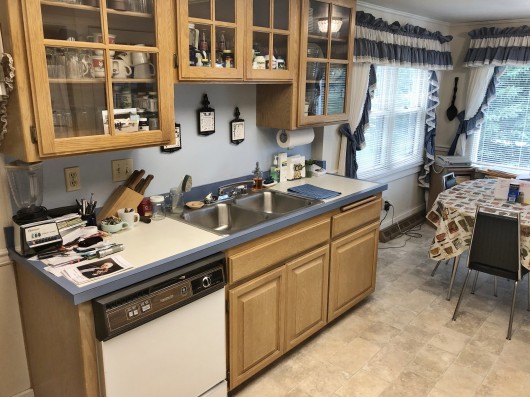 Kitchen to Breakfast Nook. Laundry on left.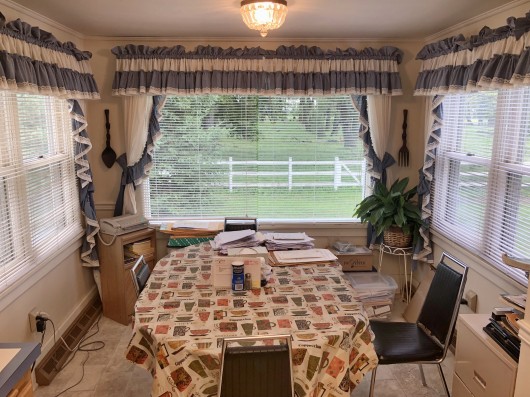 Breakfast Nook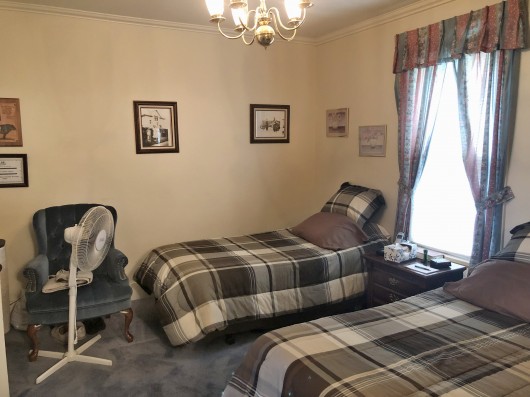 Main Floor Bedroom Suite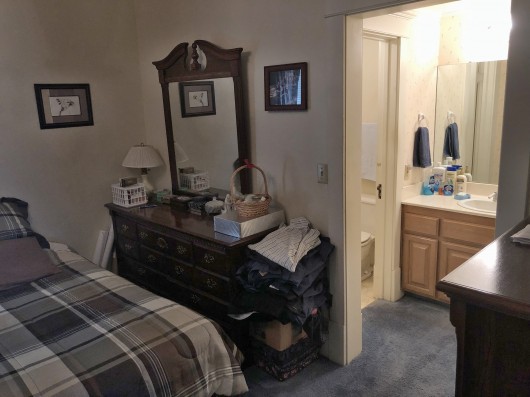 Second view of Main Floor Bedroom Suite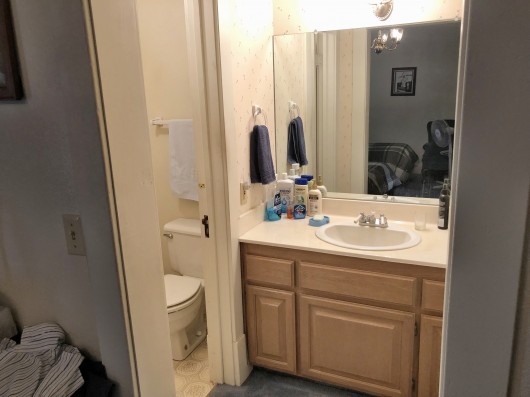 Bedroom Suite Bathroom, Closet to the Right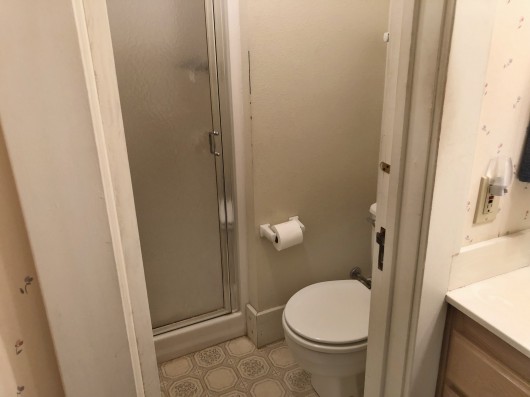 Toilet Closet and Shower

Stairs to Upper Level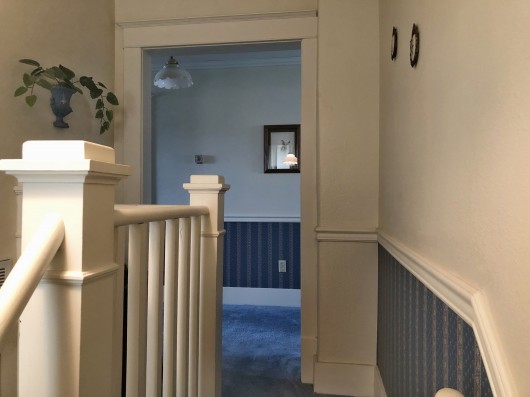 Upstairs Landing to Hall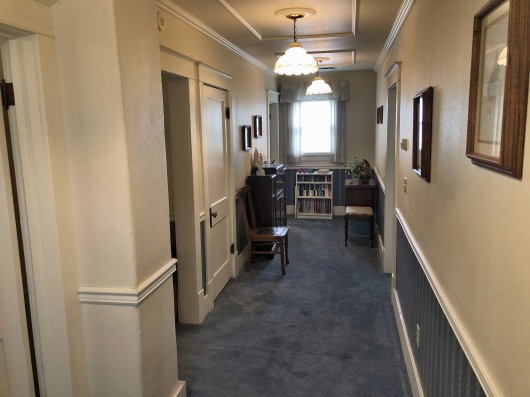 Wide Hallway to Bedrooms and Bath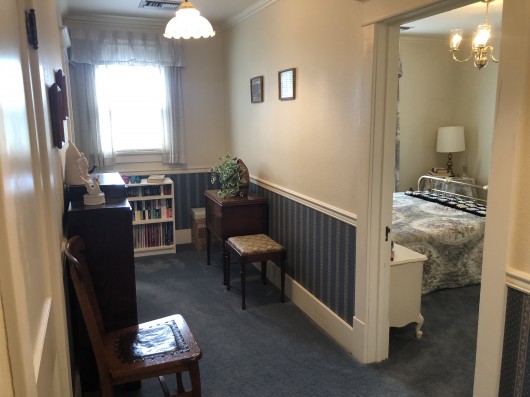 Second view of Hallway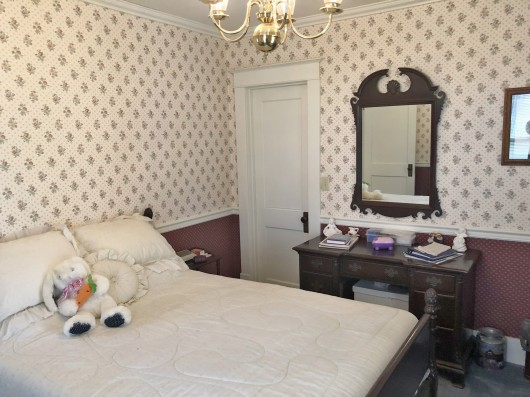 Bedroom 1 on Upper Level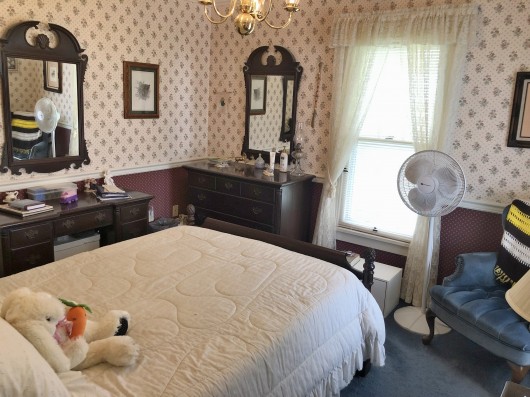 Second view of Bedroom 1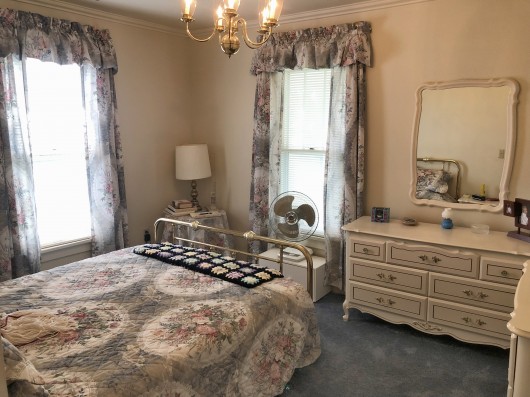 Bedroom 2 on Upper Level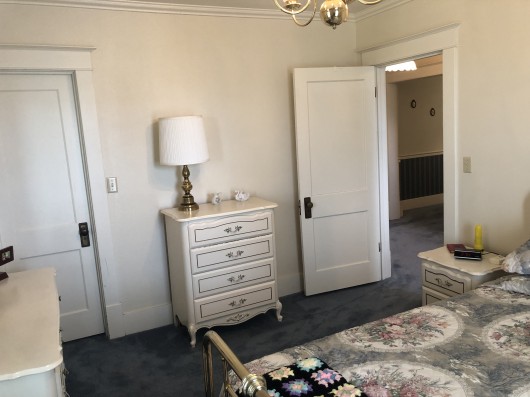 Second view of Bedroom 2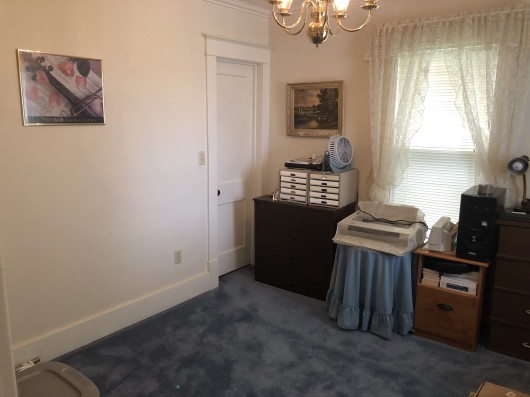 Bedroom 3 on Upper Level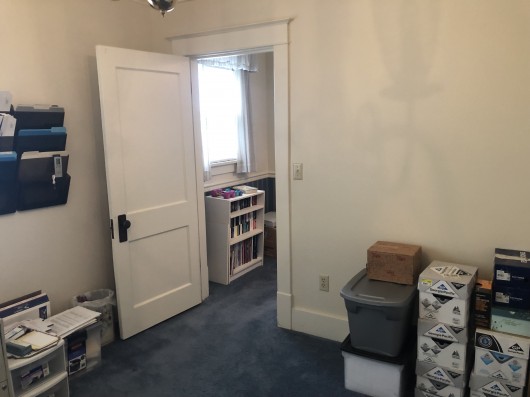 Second view of Bedroom 3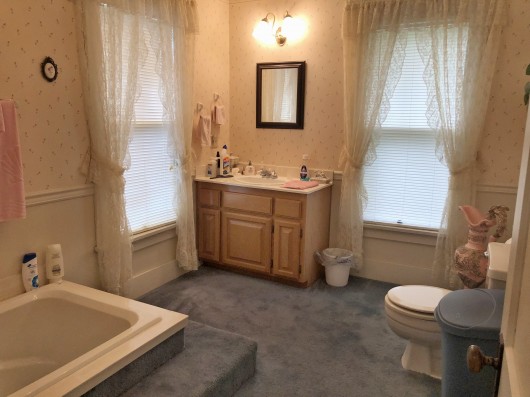 View of Bathroom on Upper Level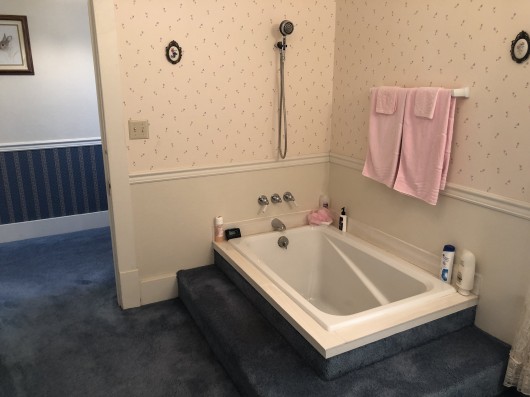 Second view of Bathroom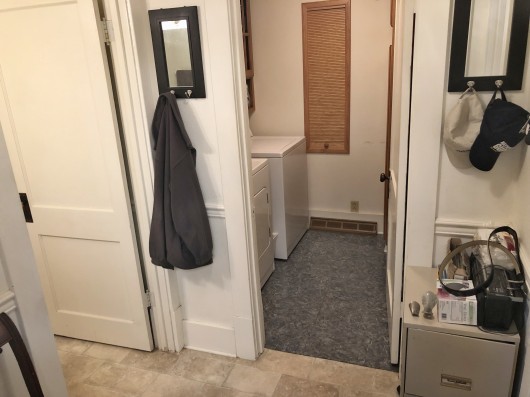 To Laundry and Guest Bath on Main Level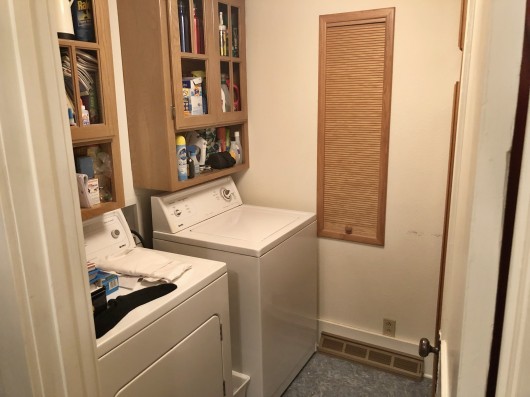 Main Floor Laundry Room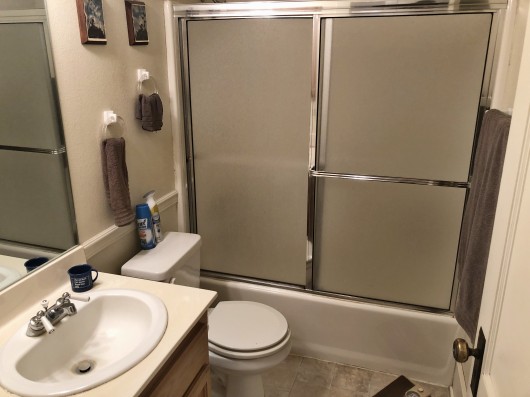 Main Floor Guest Bath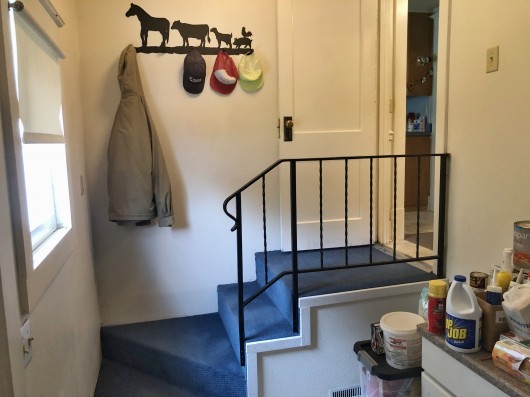 Mudroom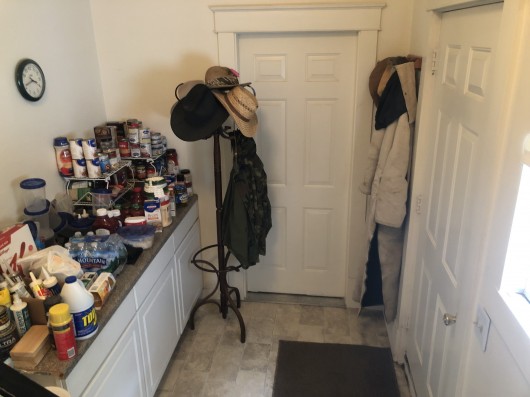 West Entry and Door to attached Garage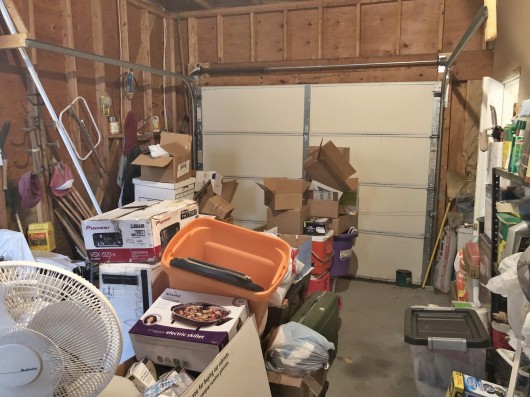 Interior of attached Garage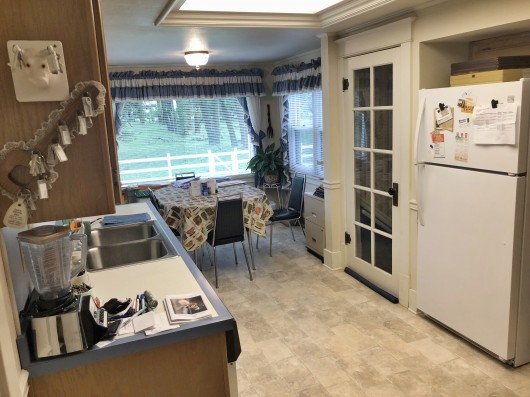 Third Entry and Stairs to Basement off Kitchen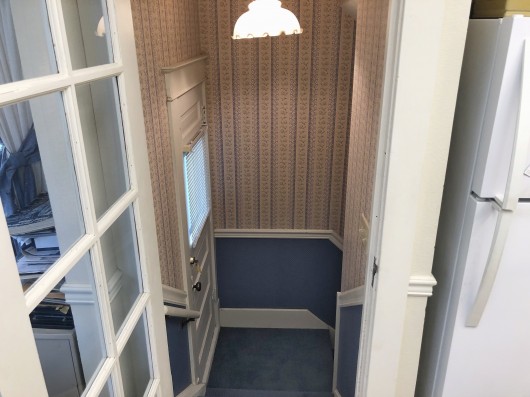 Stairs to Entry and Basement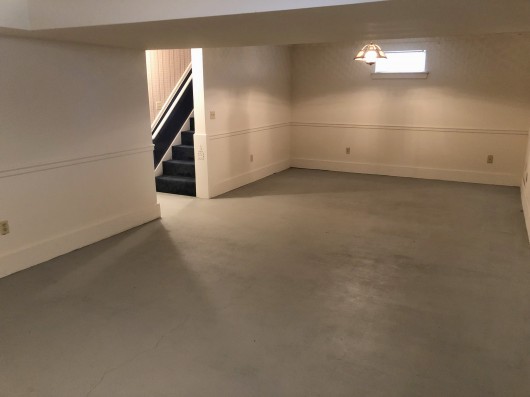 Recreation Room in Basement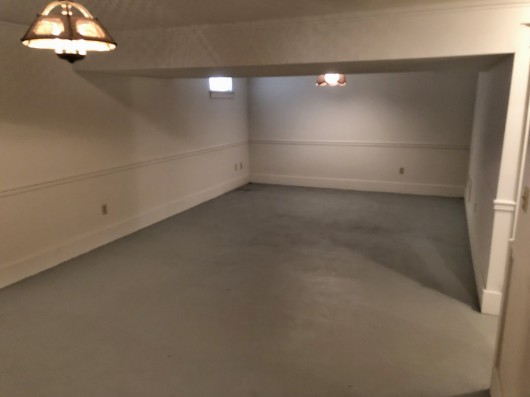 Second view of Recreation Room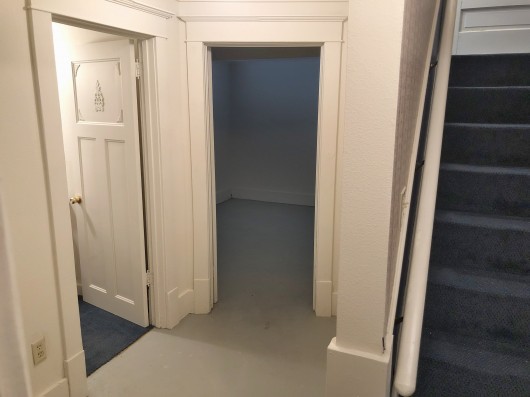 Basement Landing to Bedroom and Bathroom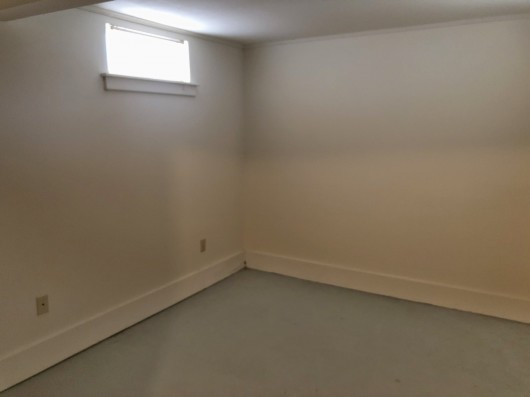 Non-conforming 5th Bedroom in Basement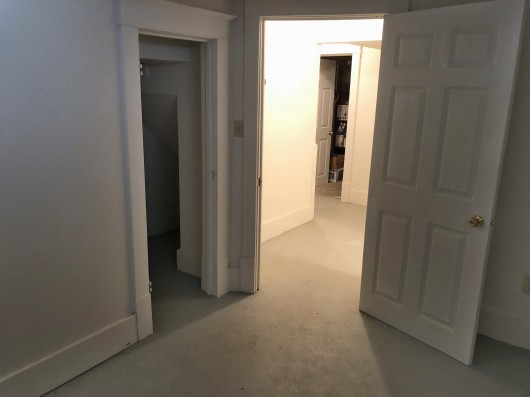 Second view of Bedroom 5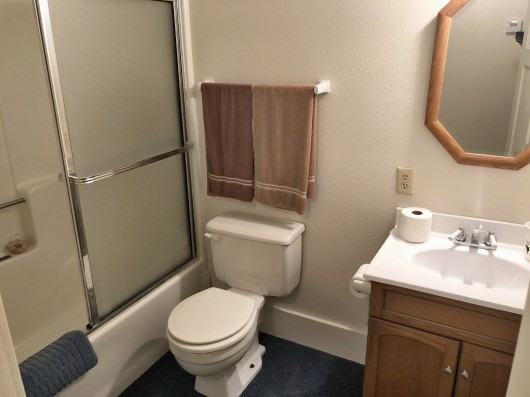 Lower Level Bathroom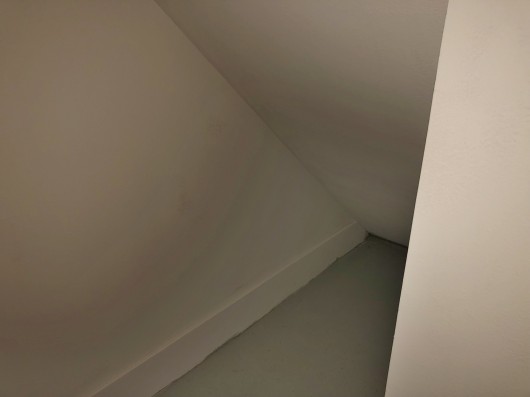 Under Stairs Storage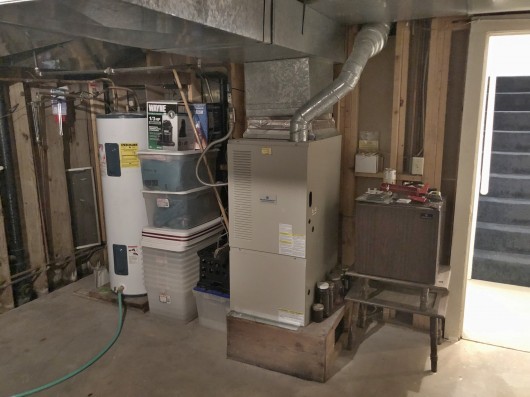 Utility and Workshop Room in Basement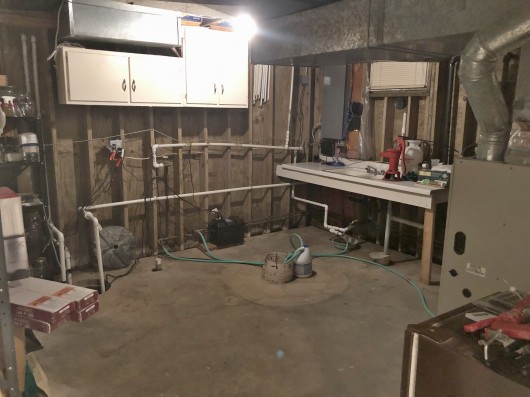 Workshop with Sink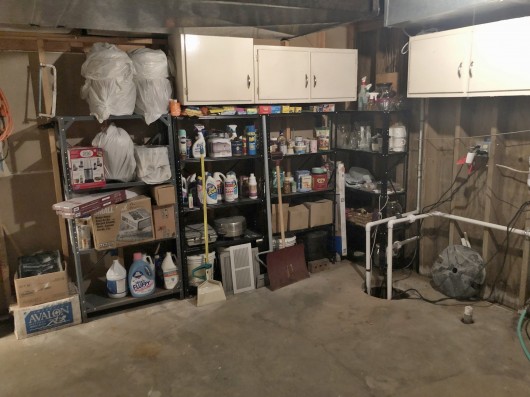 Storage and 4 Sump Pumps in Utility Room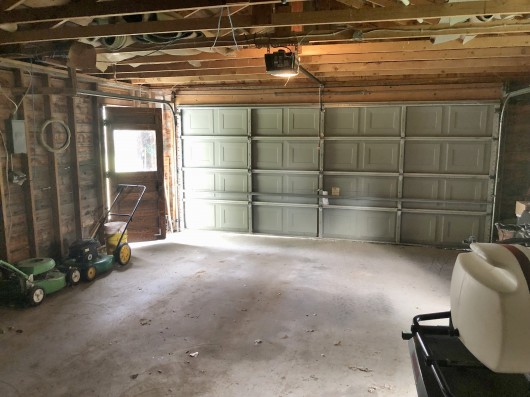 Interior of Detached Double Garage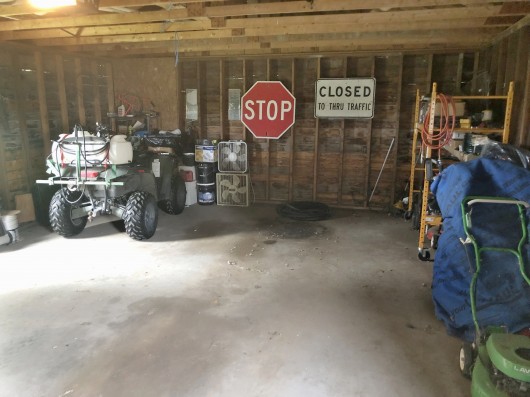 Second view of interior of Detached Double Garage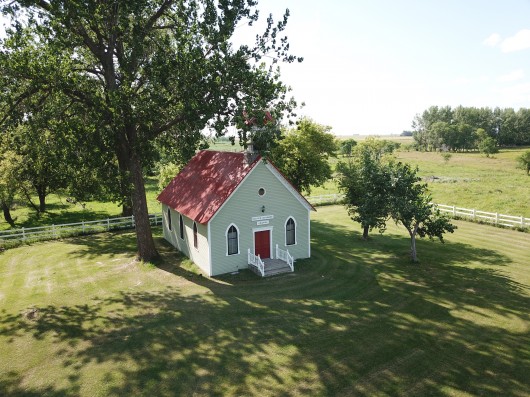 Exterior view of Church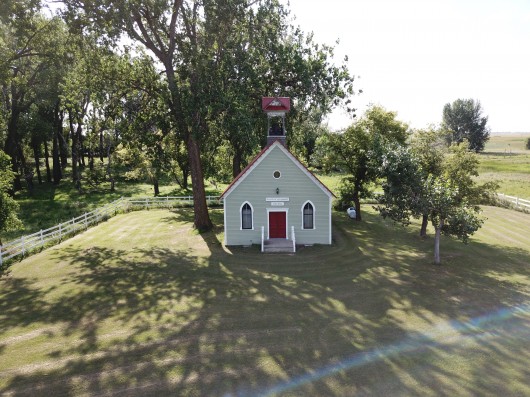 Second view of Chapel showing Bell Tower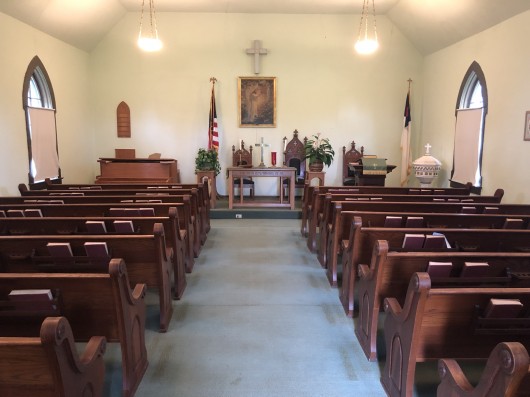 Interior view of Church and Altar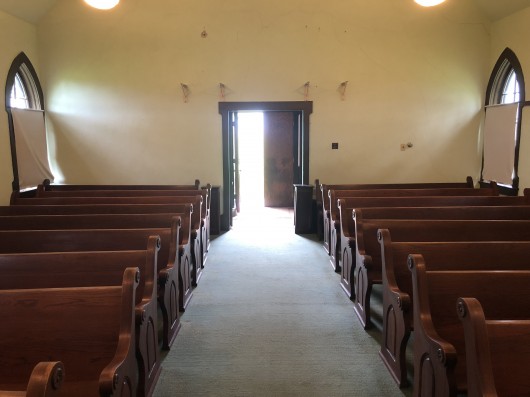 View of front Entrance to Church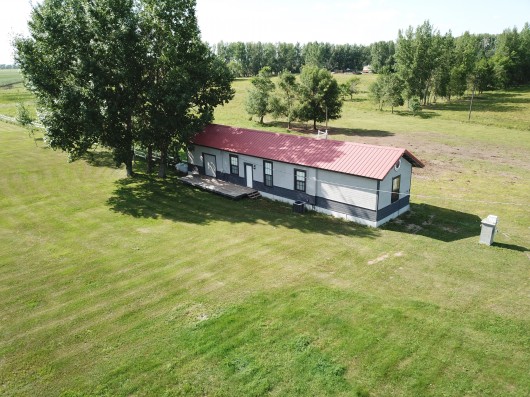 View of the south side of the Train Depot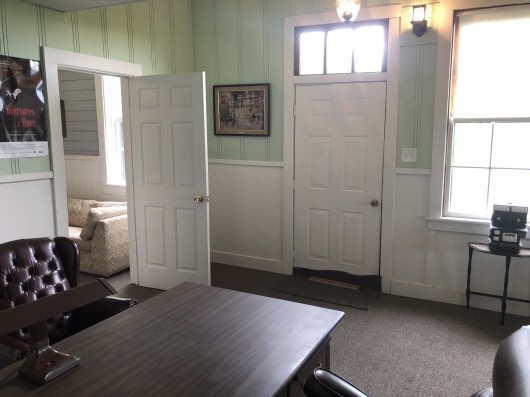 Entrance to Office in Depot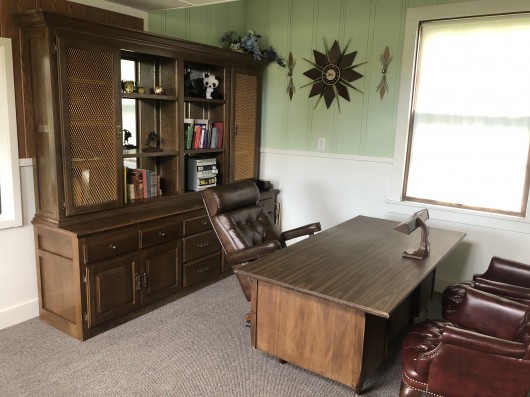 Furnished Office in Depot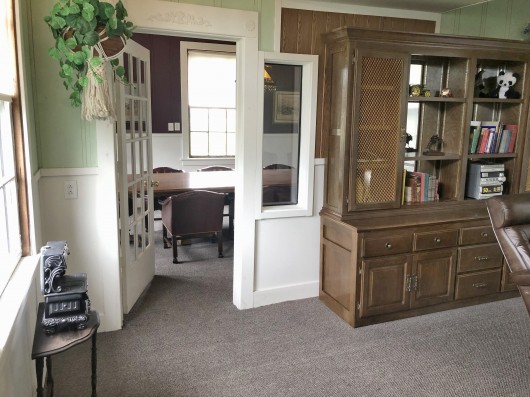 From Office to Conference Room in Depot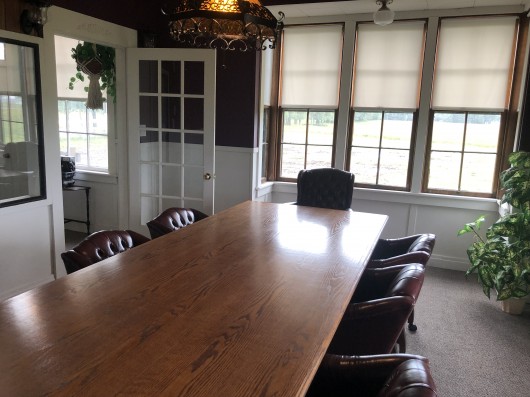 Conference Room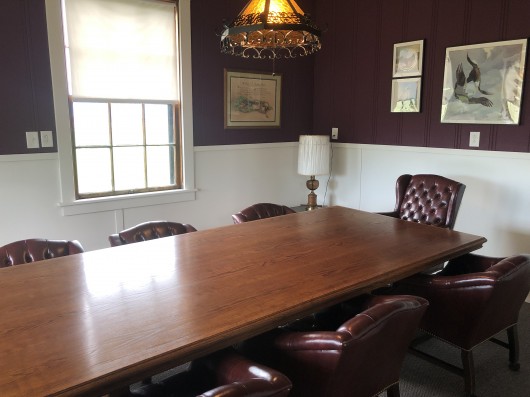 Second view of Conference Room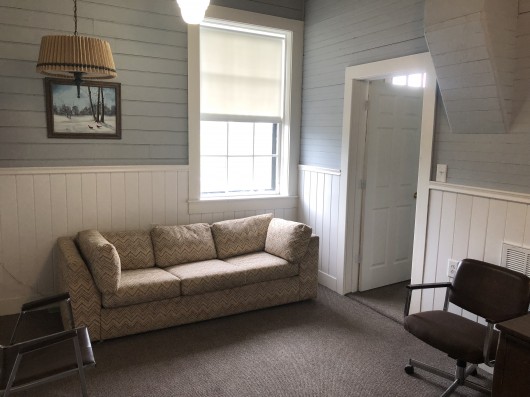 Sitting/Waiting Room Area in Depot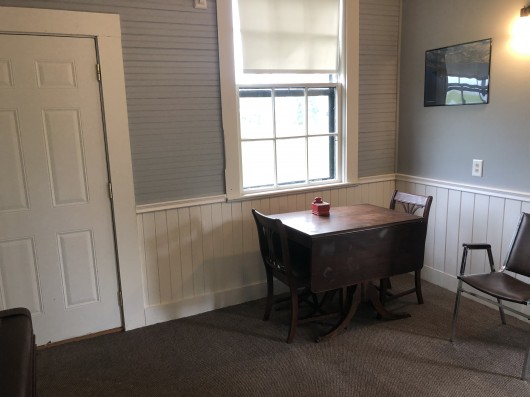 Waiting Area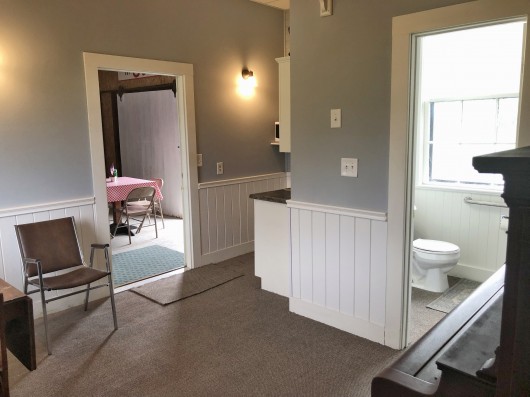 To Bathroom, Kitchenette and Entertainment area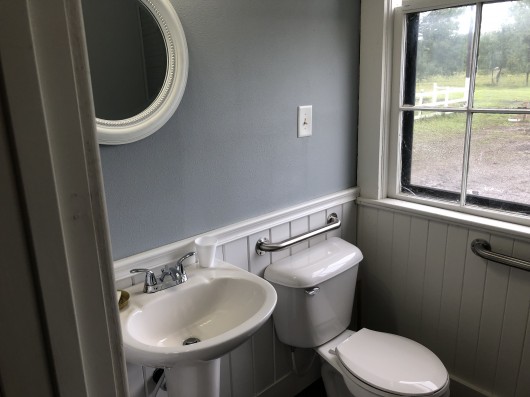 Bathroom in Depot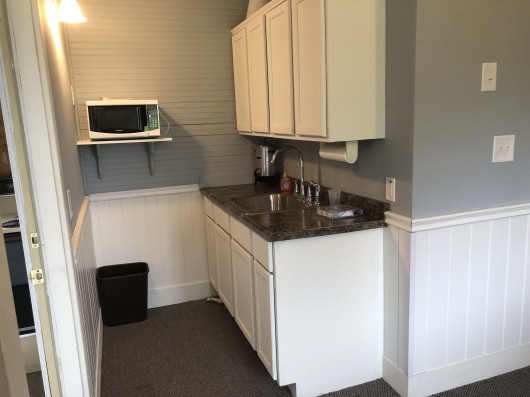 Prep Kitchen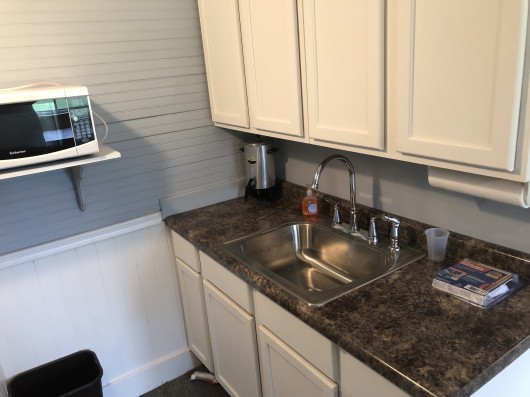 Second view of Kitchen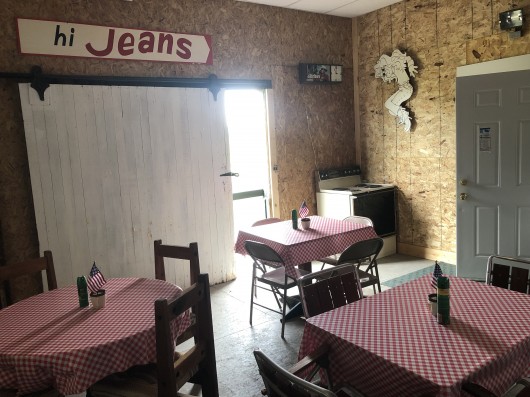 Entertainment area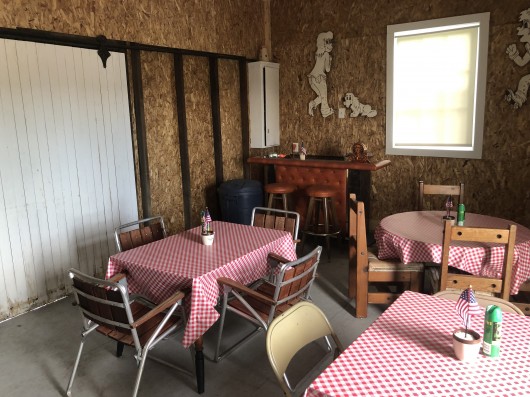 Another view of Entertainment area in Depot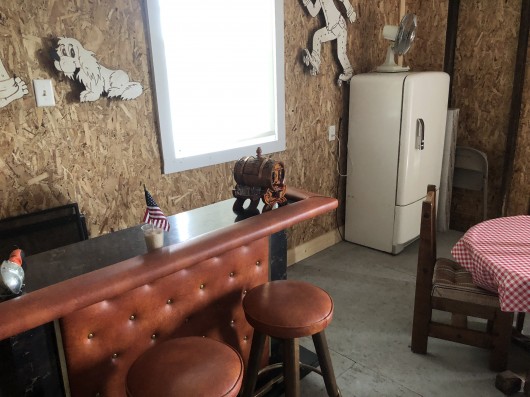 Bar Seating in Entertainment area of Depot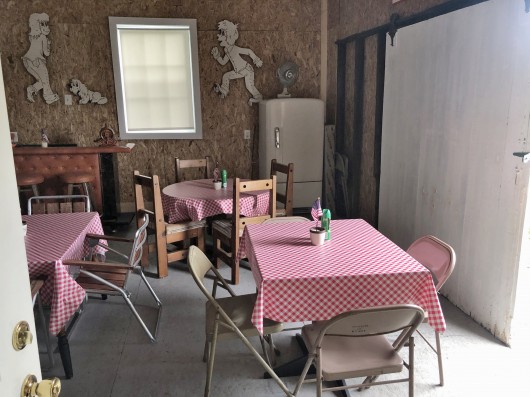 Both sides with Sliding Doors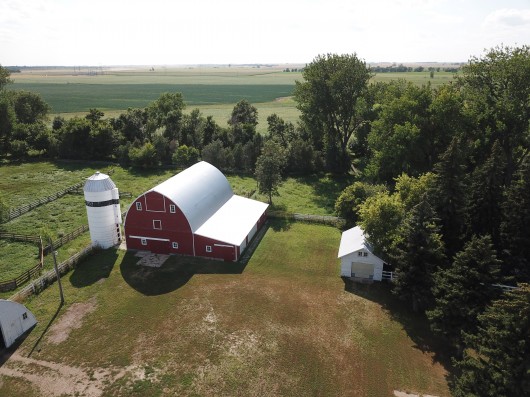 View of Barn, Grain Silo, Corrals and Single Detached Garage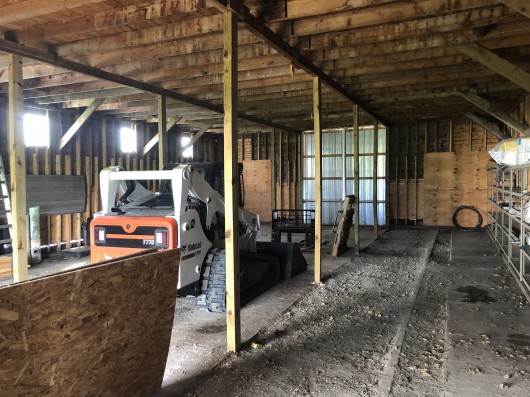 Main Barn area interior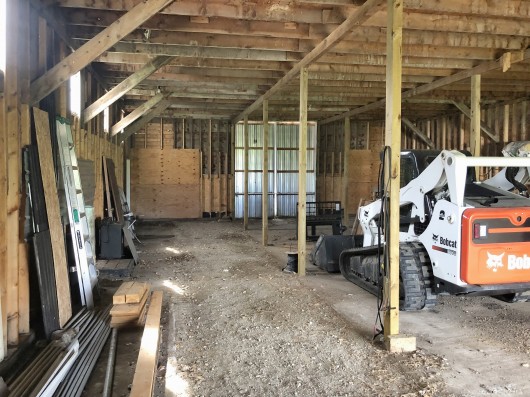 Second view of Main Barn interior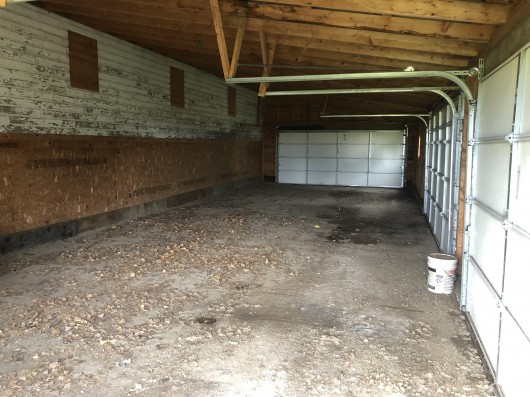 Interior of Lean-to w/Overhead Doors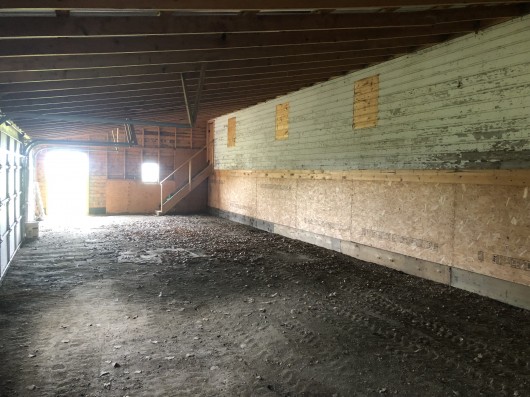 Second view to East of Lean-to. Stairs to Loft.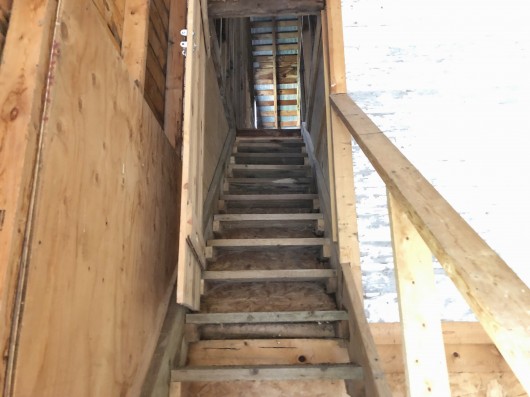 View of Stairs leading to Hay Loft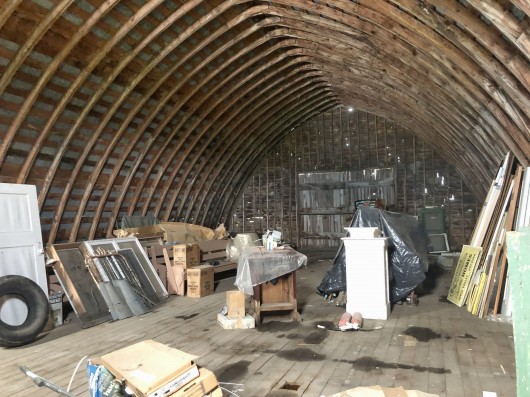 View of Hay Loft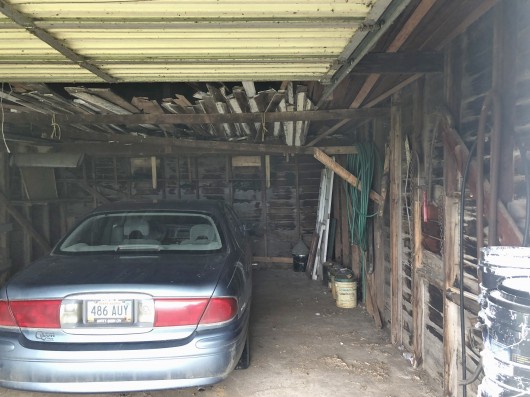 View of Single Detached Garage Interior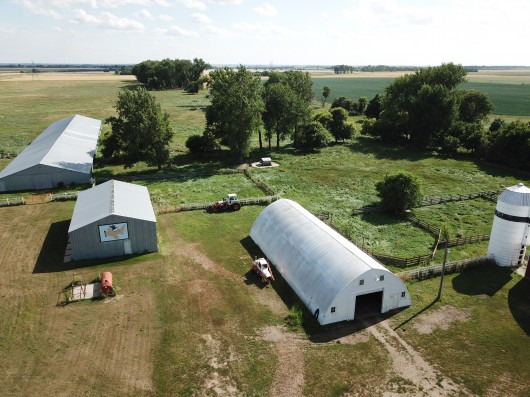 Corrals, Machine Quonset, Airplane Hanger & Livestock Building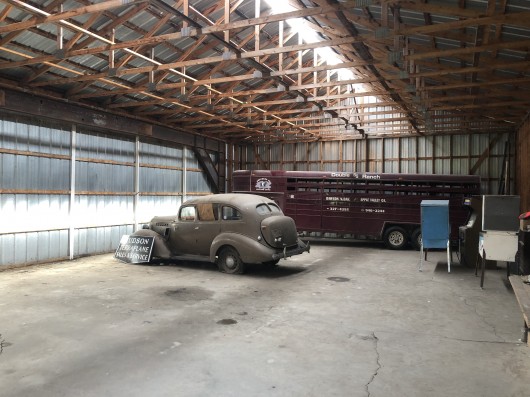 Interior view of Airplane Hanger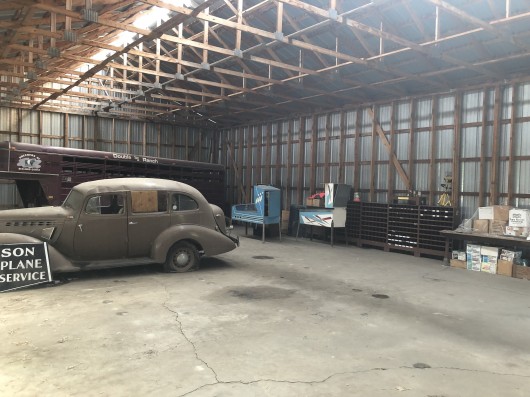 Second view of Airplane Hanger interior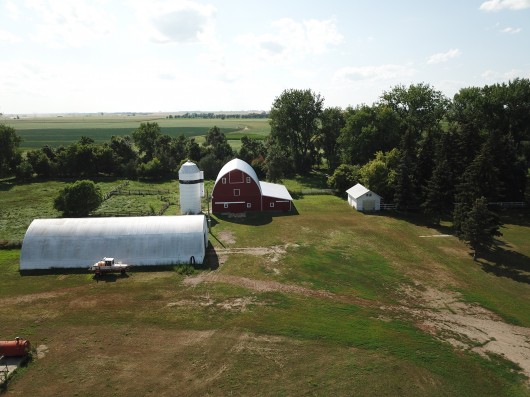 Second view of Farm Buildings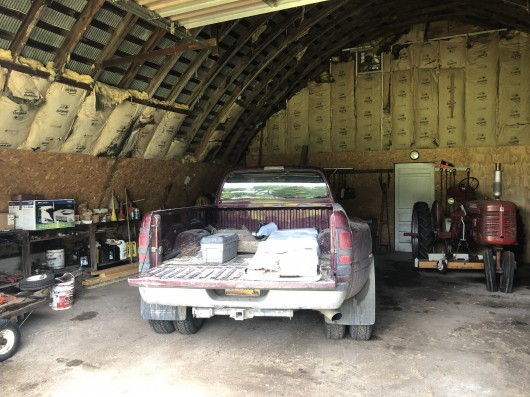 Front portion of Quonset w/Concrete Floor & Insulation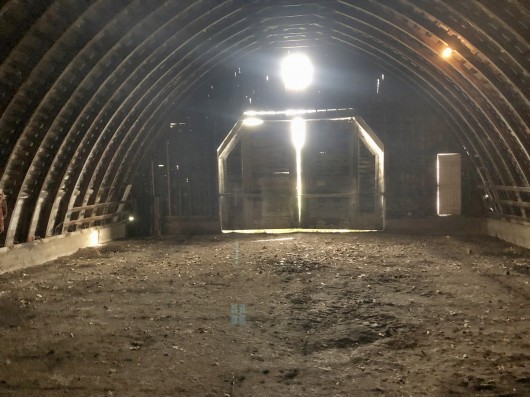 South portion of Quonset is Cold Storage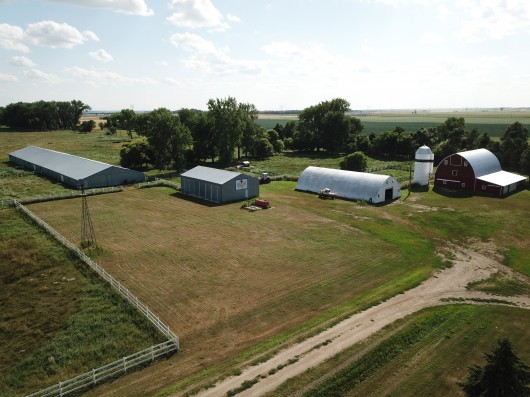 View of Farm Outbuildings from Driveway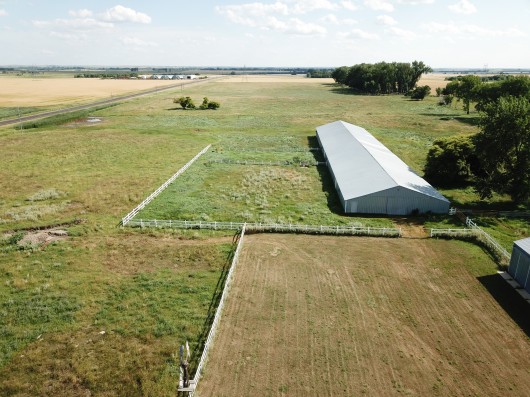 Long Livestock Building and view of South Pasture. The E to W Fence is the S property line for 17 Ac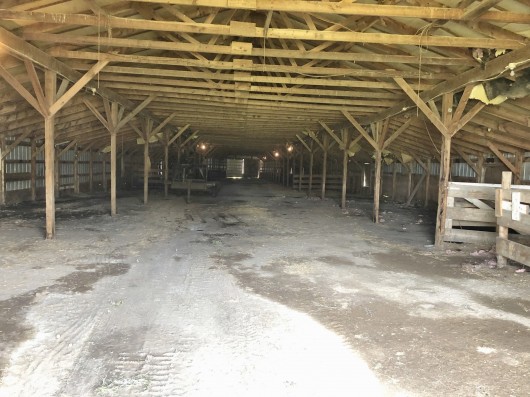 Interior of long Livestock Building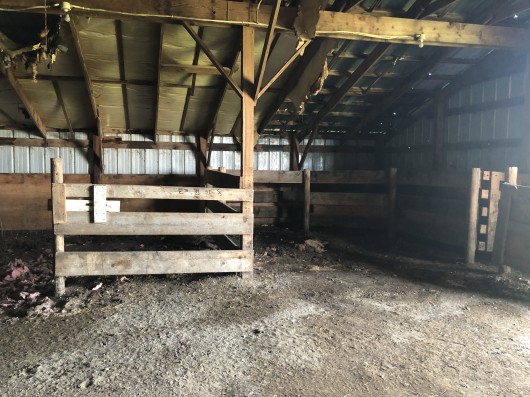 View of Stalls in long Livestock Building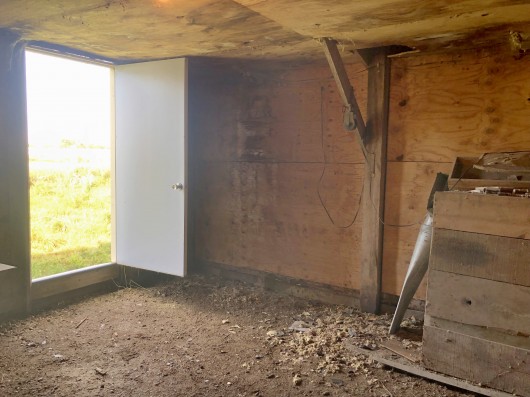 10'X10' Warming Room in Livestock Building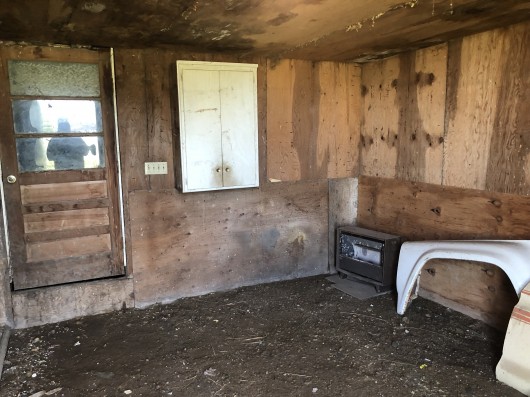 Door to Livestock Barn from Warming Room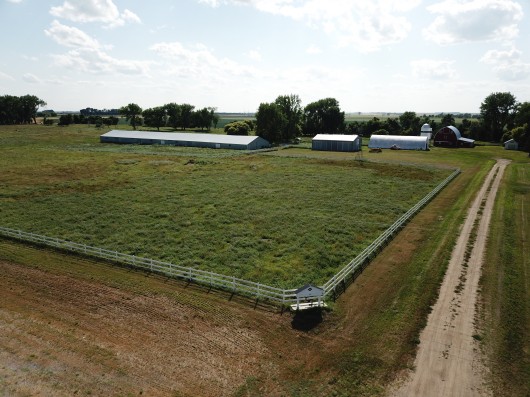 View of Outbuildings from corner of Driveway to SW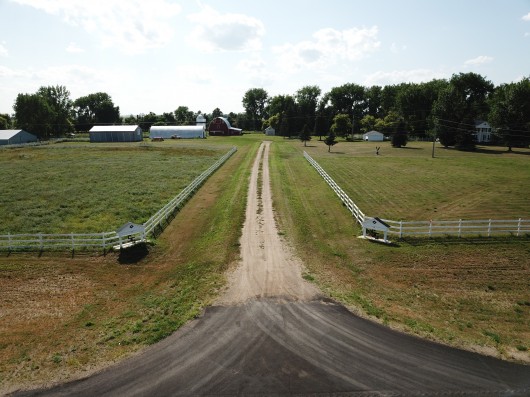 Driveway in center of Farmstead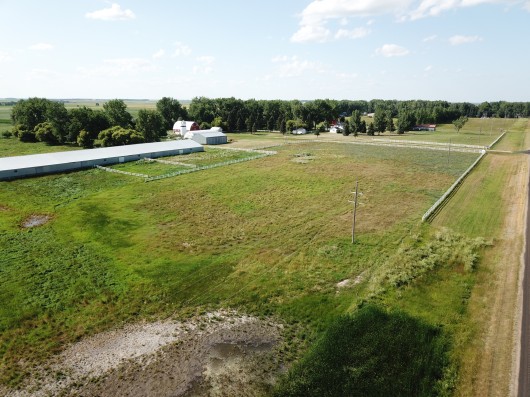 View from the SE side of Property to the Buildings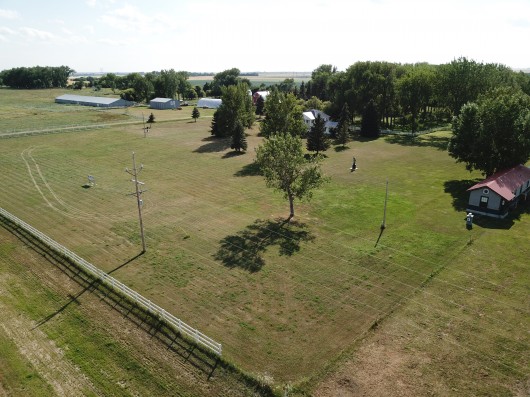 View from the NE corner of Yard

View of 3,300 foot Runway. N Property Line for 17 Ac is the left side of the Runway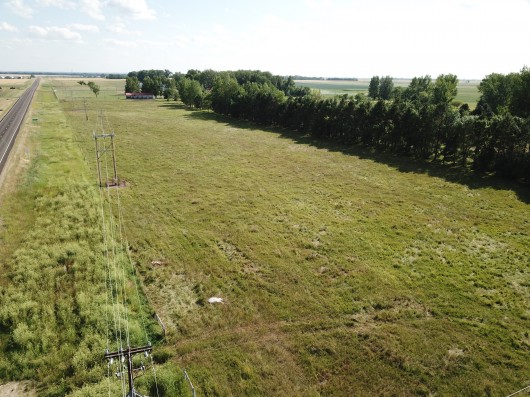 From NE corner of Subject Land looking South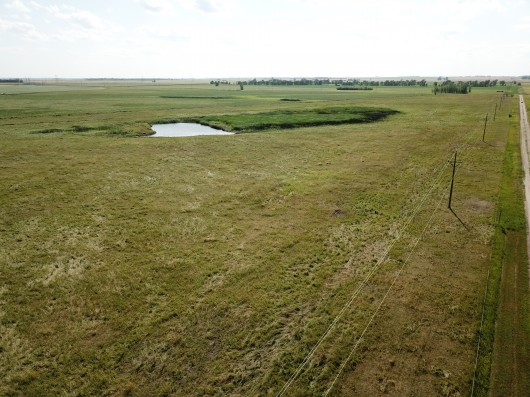 View of the Northwest Pasture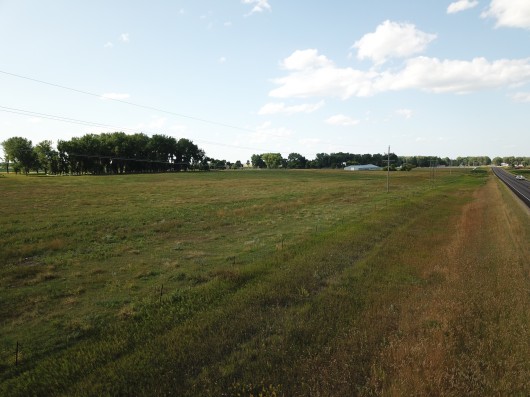 View from the Add'l 30 Ac Pasture looking towards Buildings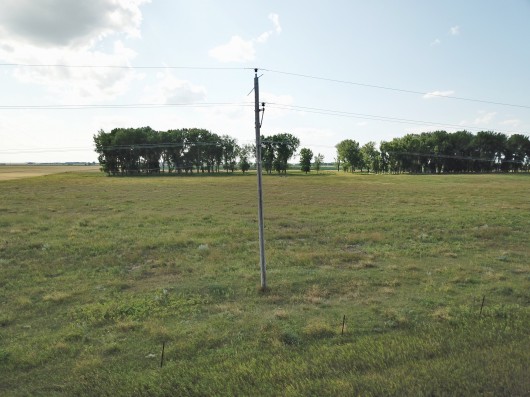 From the SE corner looking West at Add'l 30 Ac Pasture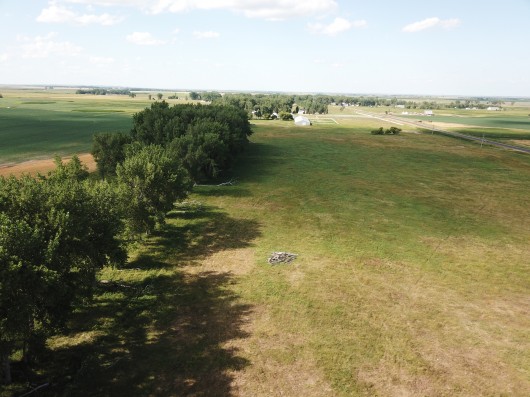 South end of Add'l 30 Ac Pasture looking North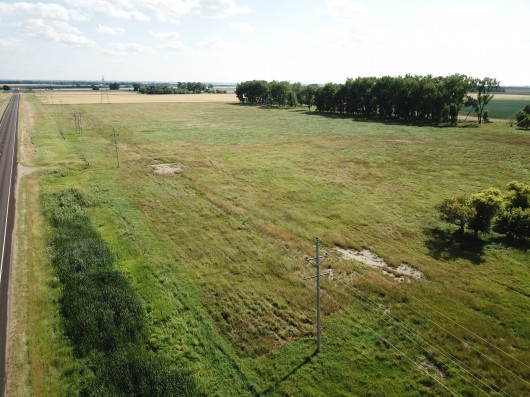 North end of Add'l 30 Ac Pasture looking South
Topography Map of Subject Land Outlined in Black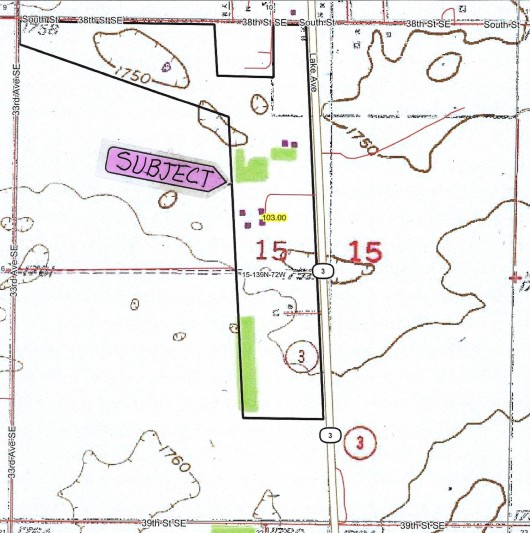 Acreage Breakdown for Financing Split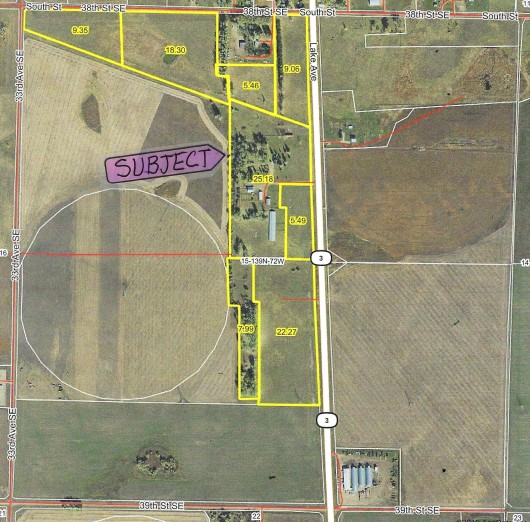 If you are interested in this property, please contact Prairie Rose Realty Inc. at landbroker@bektel.com or call 701-475-2784 or toll free 800-728-7558.
Prairie Rose Realty Inc. is representing the Sellers in this transaction. All information has been gathered from sources considered reliable, however cannot be guaranteed by Prairie Rose Realty Inc.