Dawson Lake Ave. Property For Sale
Lots 1-24, Block 1, Lake Ave, Dawson, Kidder County, North Dakota
Located along Hwy. 3, Exit 208 on I-94 exactly halfway between Bismarck and Jamestown in Dawson, ND Twenty Four (24) City Lots in one block are now available. The Lots have their own driveway, large Shade Trees and include an older Two Story 3 Bedroom/1 Bath Home built in 1890's, older 4 Car Detached Garage and a Boxcar Storage Building. The Family plans an Auction this summer for the contents of the buildings, so a delayed Closing is preferred. A perfect location just off the Interstate, Dawson offers a Rural Setting with the Charm and Friendly Atmosphere at local Restaurants, Grocery, Gas & Convenience along with Entertaining City and County Events and Outdoor Family Recreation. Centrally located and Easy Access. Seller's Asking $124,000
*********************************
Legal Description: Lots 1 thru 16, all in Block 1 less .103 Ac R/W, Saunders Addition, and Lots 17 thru 24 Block 1, Less West 55' Saunder's Addition, City of Dawson, Kidder County North Dakota as described on abstract(s) including all minerals currently owned.
Location: From Bismarck travel 48 miles East on Interstate 94 to Exit 208, or from Jamestown travel 48 miles West on Interstate to Exit 208. Or from Steele, ND (Couty Seat) travel 8 miles East on Intersate 94 to Exit 208. This is also the Junction of US Hwy. 3 aka Lake Avenue. Turn South into Dawson, ND approximately 1/2 mile. Subject Property is on the Right (West) side of the road. The Driveway is marked by Prairie Rose Realty sign.
Real Estate Taxes: Most Recent Real Estate Taxes available are $175.57 per year which includes 5% discount for payment by February 15th. There are No Special Assessments.
Note: This Home has a Natural Gas Furnace that is only a couple years old, has it's own Well that is grandfathered in with a Pump Hydrant in the Yard, along with City Sewer and Garbage Pickup. The Home has remained Heated while empty and Seller says everything is functional as far as they know. The Property is being Sold in "AS IS" Condition as they don't know the full condition.
Seller's Asking: $124,000 SALE PENDING!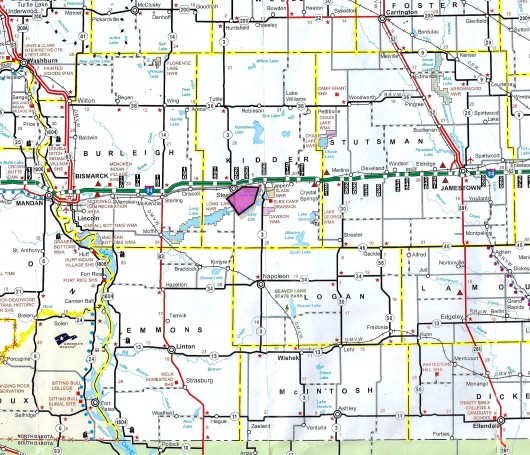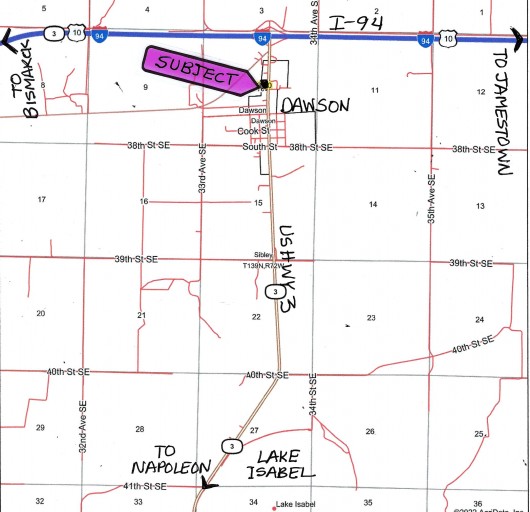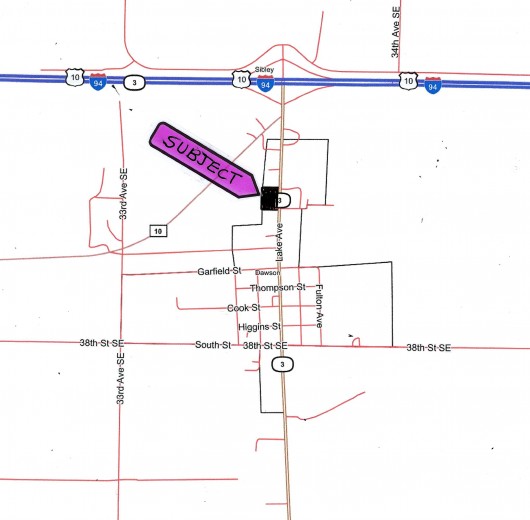 Aerial Map of Property Location in Dawson, ND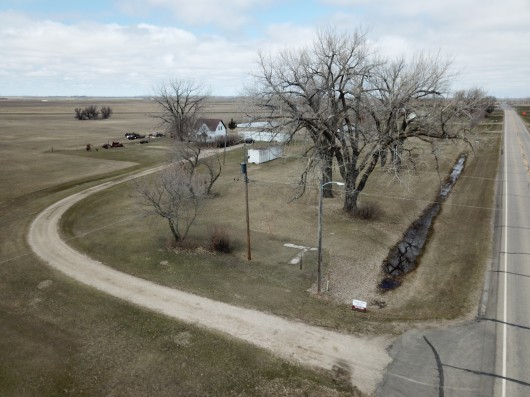 Drone View of Property from the SE looking NW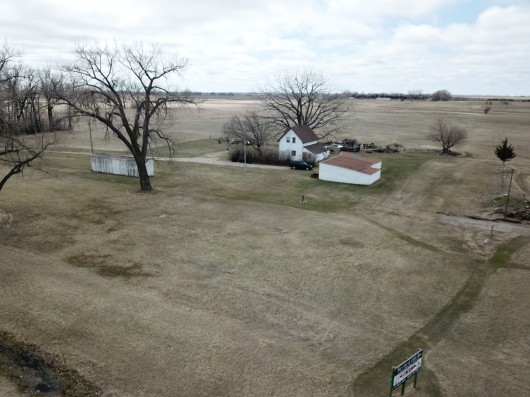 Drone View of Property from NE looking SW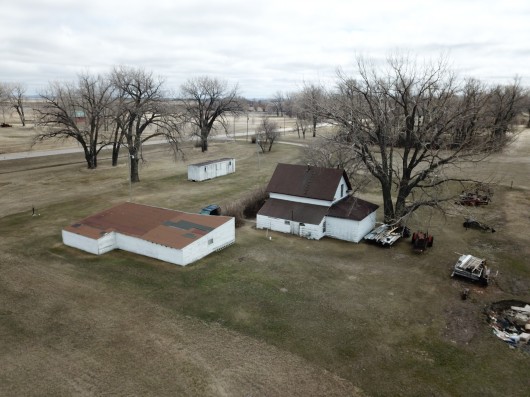 Drone View of Property from the NW looking SE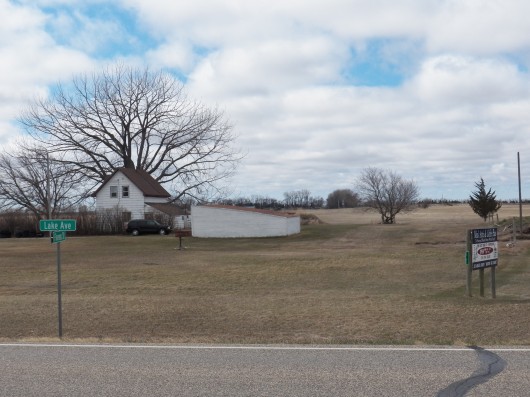 Northeast corner of 24 Lots to West from Hwy. 3 aka Lake Ave.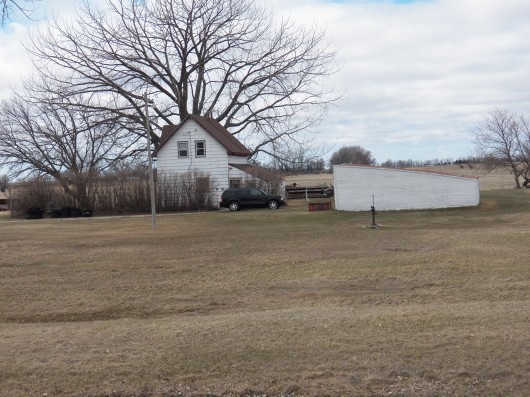 View East to West showing House & Garage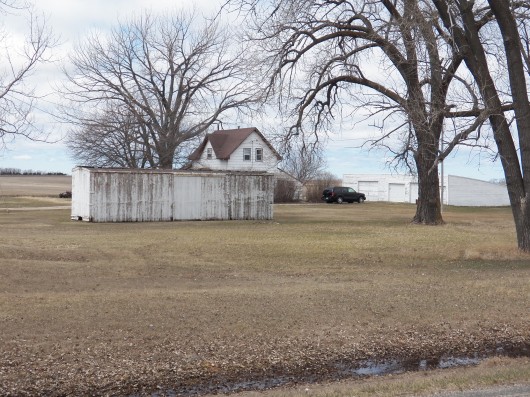 View Southeast to Northwest shows House & Boxcar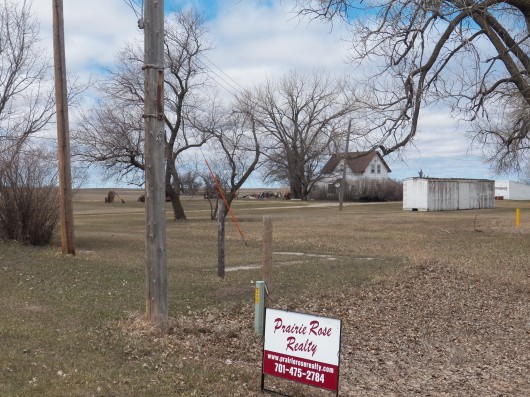 View from Southeast corner looking Northwest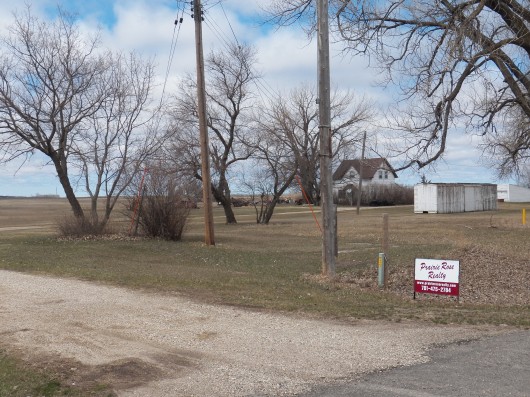 View from Driveway Entrance in Southeast corner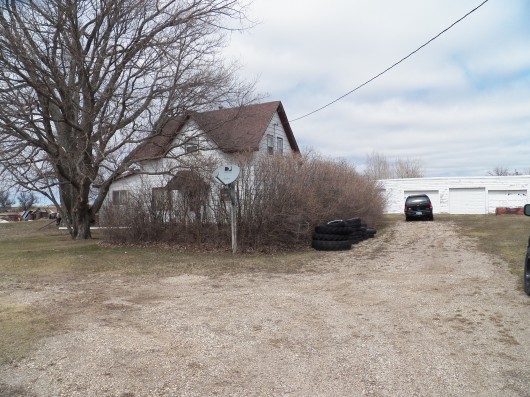 Looking North at House and Garge from South side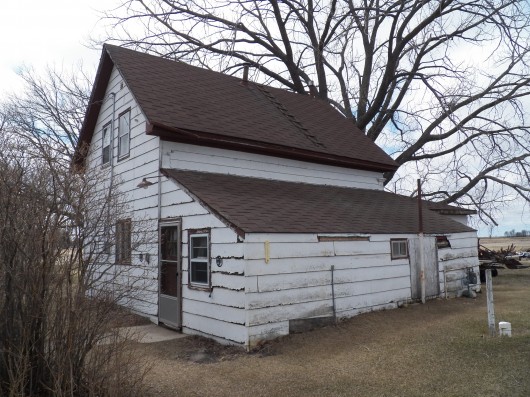 NE Corner of House with Entry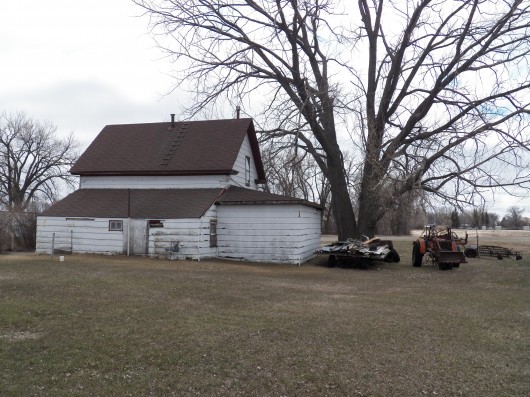 North side of House

West side of House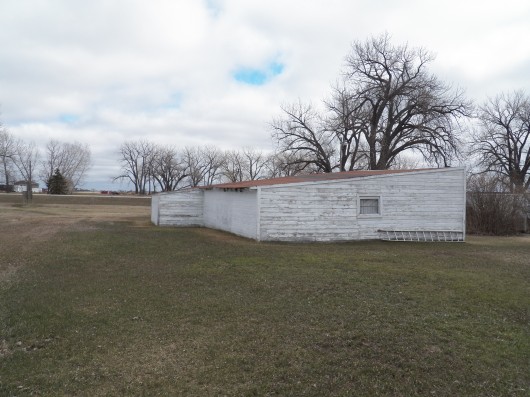 Detached 4 Stall Garage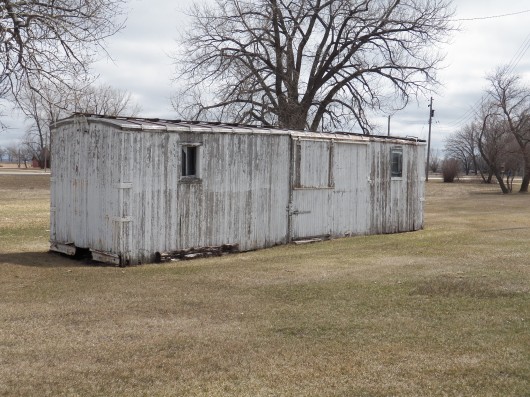 Exterior view of Boxcar Storage
If you are interested in this property, please contact Chauncey Turner at landman@bektel.com or 701-220-3430.
Prairie Rose Realty Inc. is representing the Sellers in this transaction. All information has been gathered from sources considered reliable, however cannot be guaranteed by Prairie Rose Realty Inc.