Schult Chateau Elan Modular Home to Move For Sale
Steele, Kidder County, North Dakota
Gorgeous 2008 Schult Chateau Elan Manufactured Modular Home now available to move to your ideal location. This gently used 1,904 sq. ft. 3 Bedroom, 2 Bath Home is very clean and high quality. A large Entry off a 4'X20' covered Porch with paned glass windows offers a warm welcome. The spacious Kitchen features stainless appliances, smooth top range, stainless wall oven and microwave, maple cabinets, pantry and an island w/stools. Patio Doors in the Dining Room and light neutral colors in the Living Room with nice big windows let in lots of natural light. The Master Suite offers a large Closet, Bathroom w/Double Sinks and Step-In Shower. There are 2 more Bedrooms and a Guest Bath w/Jet Tub and Shower. The Laundry Room includes the Washer and Dryer and offers a Second Entry to the Home. Most Furnishings are included. The Home is heated with a Forced Air Furnace and includes Central Air Conditioning. Plumbing and Lighting Fixtures are rubbed bronze and colors are neutral. Click on the Name of this Property for a Photo Tour. Sellers asking $80,000
*********************************
Location: This Home is shown by Appointment Only. It is located on a private ranch 5 mi South of Steele, ND. There is good access for moving. Please call Chauncey Turner with questions or for a viewing at <a href="tel:701-220-3430">701-220-3430</a>.
Note: The Garage is not included with the Home. The Home measures at 28' X 68' including the Porch. Everything is included "AS IS" excluding a few items. A highly reputable moving company, Glaseman Movers out of Lehr, has quoted $12,000 to pickup and set this home down on a foundation. Price includes all the disconnects, plus $40/loaded mile. This is a well built Single Family Modular Home and not a Double Wide Mobile Home. It has 4"X6" walls and 2'X10" Floor. There is a crawl space thru a trap door that allows buyer to inspect underneath.
Seller's Asking: $80,000 SALE PENDING!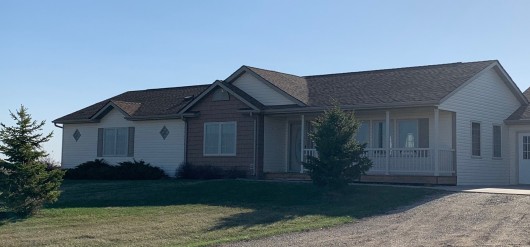 Front of House with Porch

View of Front Door and Porch

A second angle of Home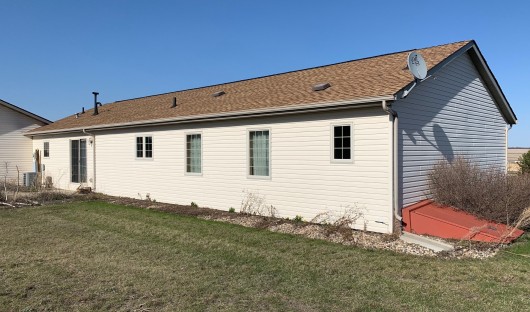 Rear View of Home with Patio Doors
Floor Plan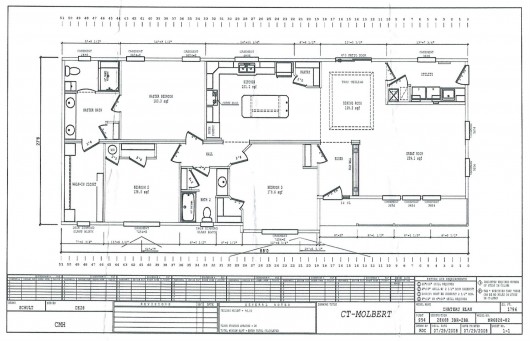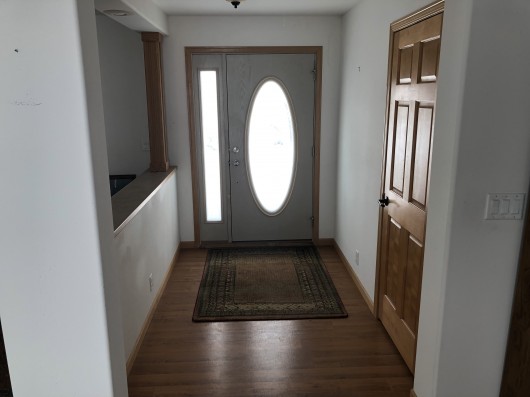 Front Entry with opening on left to Living Room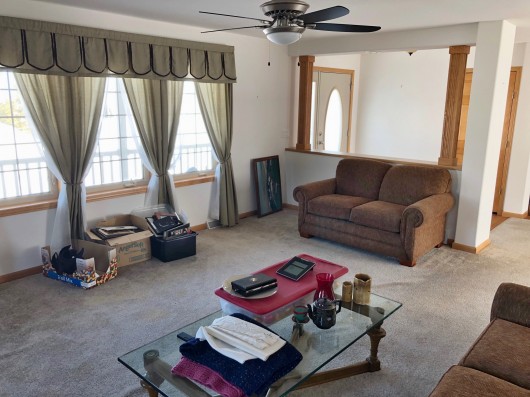 Living Room & Entry, Dining Room to right.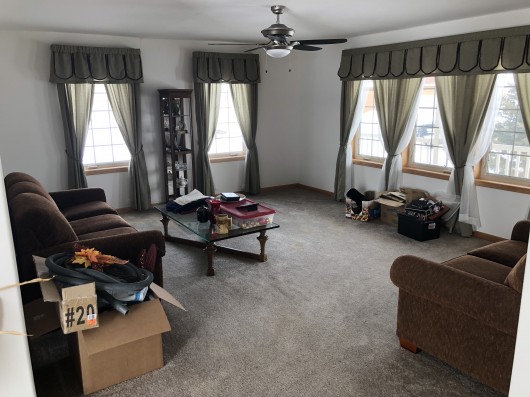 Living Room, Furnishings included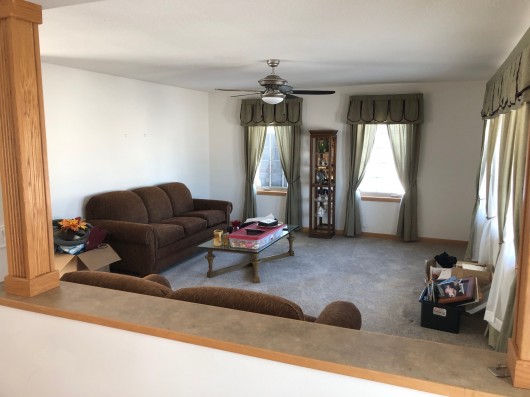 View of Living Room from Entry.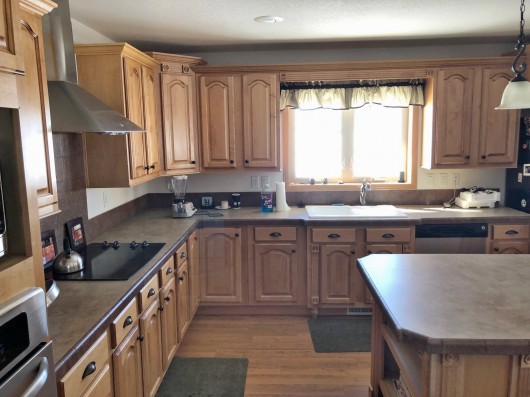 Another view of Kitchen standing by Hall to Bedrooms. Dining to right.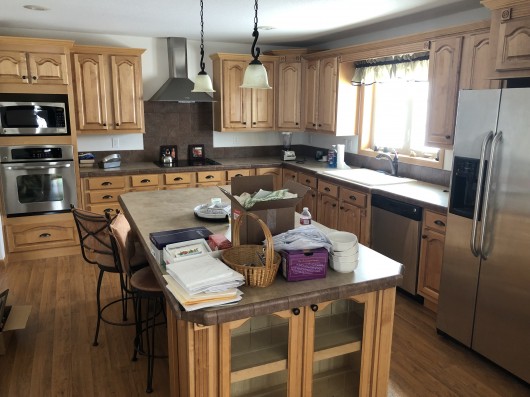 View of Kitchen from Dining Room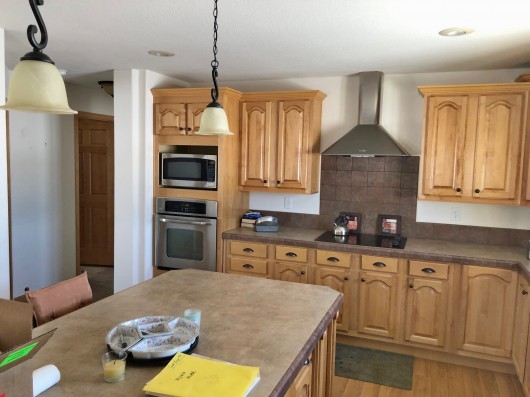 View of Kitchen w/Bedrooms & Baths on left.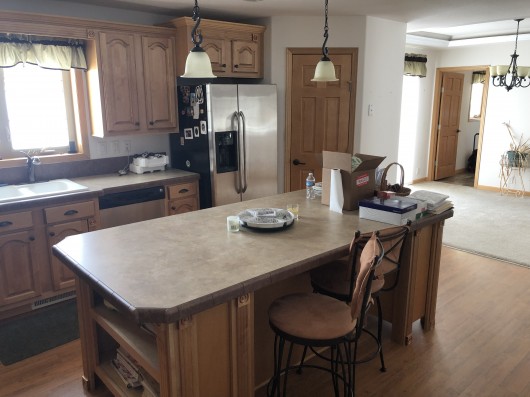 Kitchen to Dining Room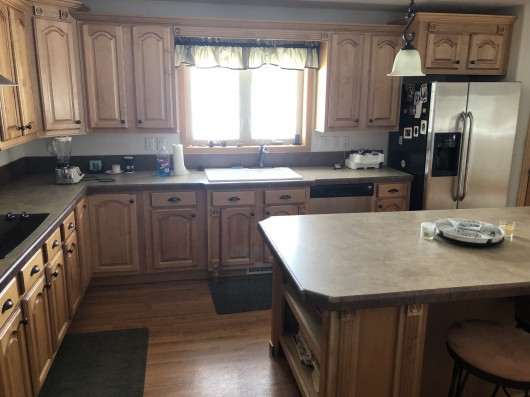 Kitchen with everything included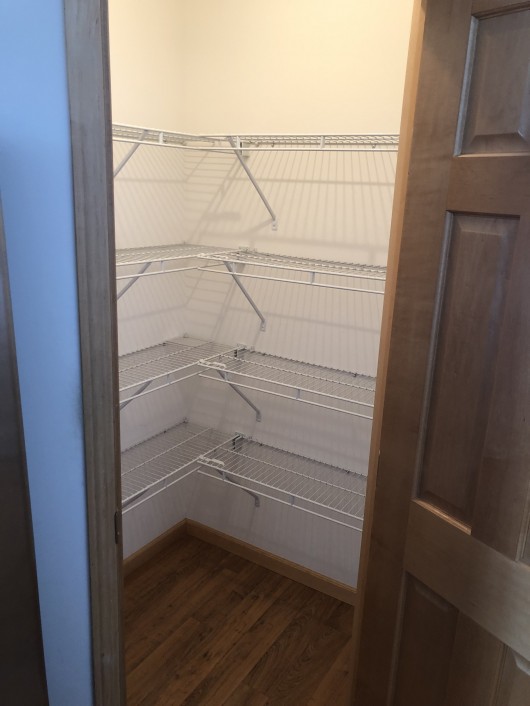 Kitchen Pantry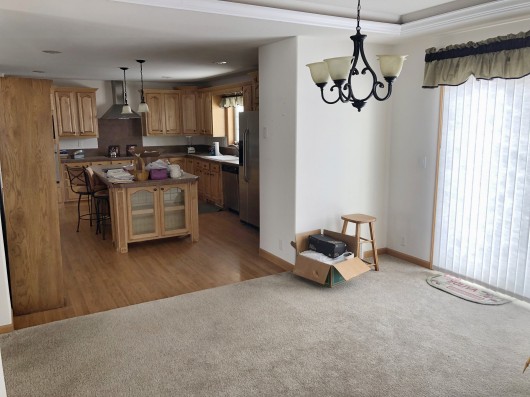 Dining Room with Patio Doors looking towards Kitchen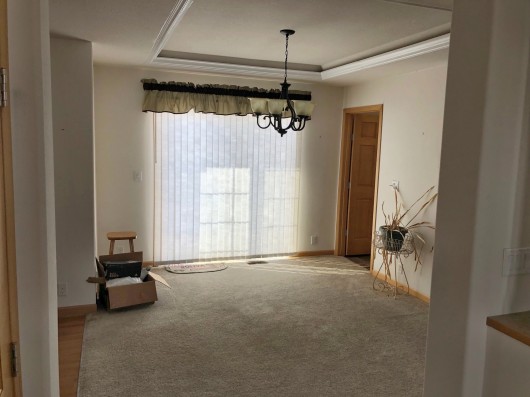 View of Dining Room from Entry. Laundry & 2nd Entry far right.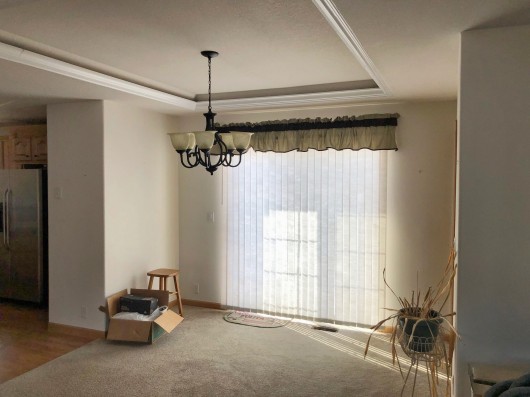 Another view of Dining Room showing Trayed Ceiling. Kitchen to left.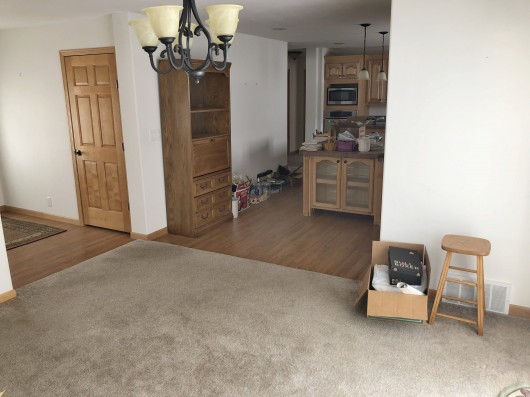 Dining Room to Kitchen and Entry on left. Rear left door leads to Bedrooms & Baths.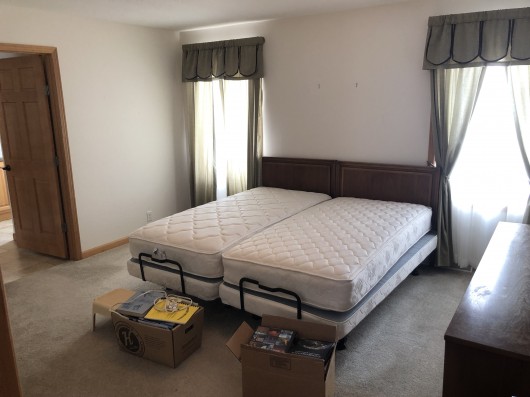 Master Bedroom Suite with Master Bathroom to left. Bed is excluded.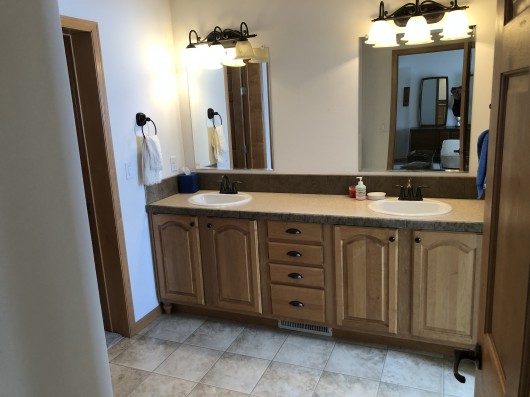 Master Bathroom with Double Sinks. Large Closet to left.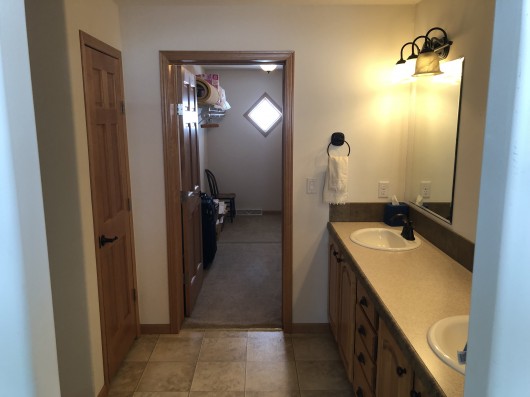 Master Closet. Linen Closet on left.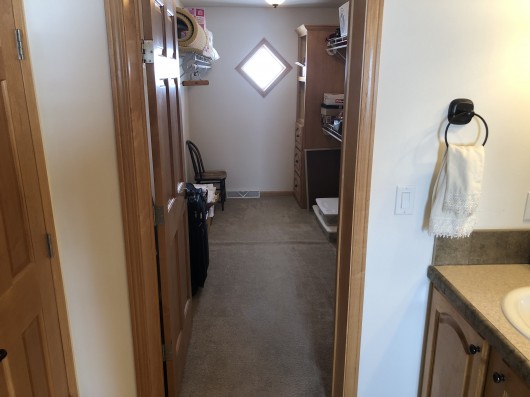 Master Closet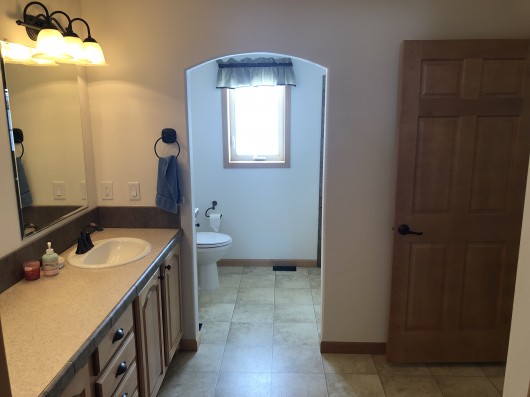 Master Bath to Commode and step-in Shower

Commode and Step-in Shower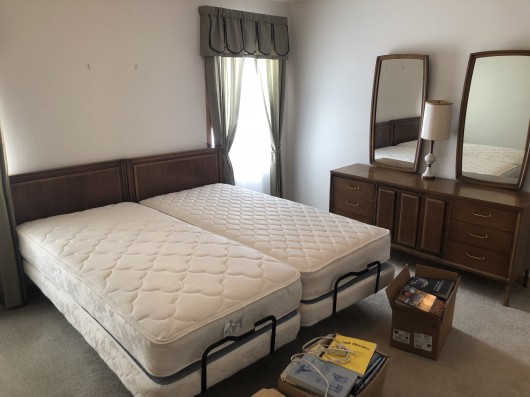 Second view of Master Bedroom from Master Bath. Bed is excluded.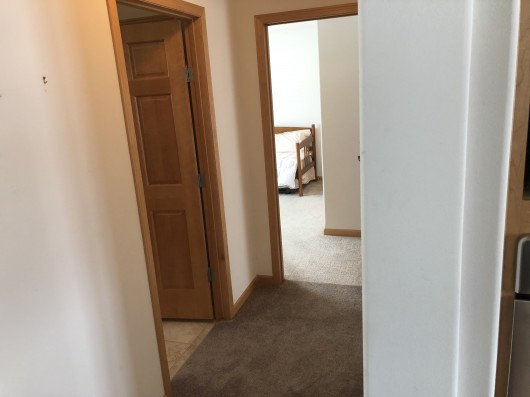 Hall to Master Suite, 2 more Bedrooms and Guest Bath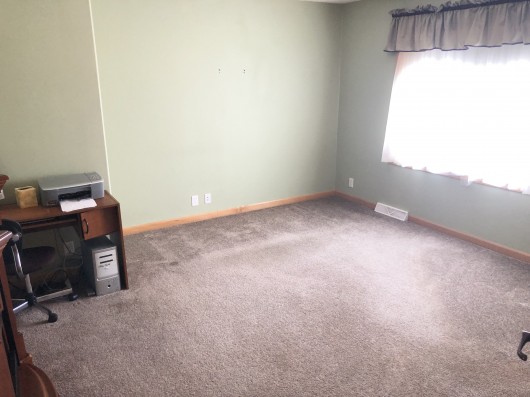 Bedroom 2 - first view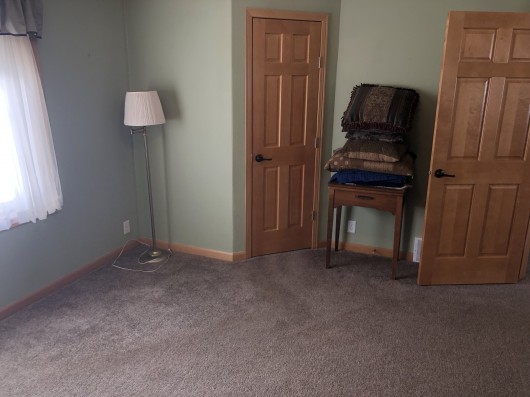 Bedroom 2 - second view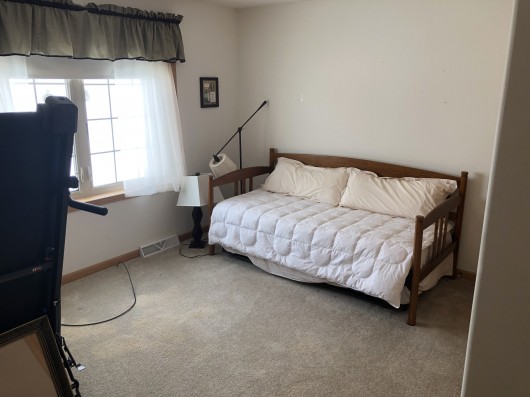 Bedroom 3 - first view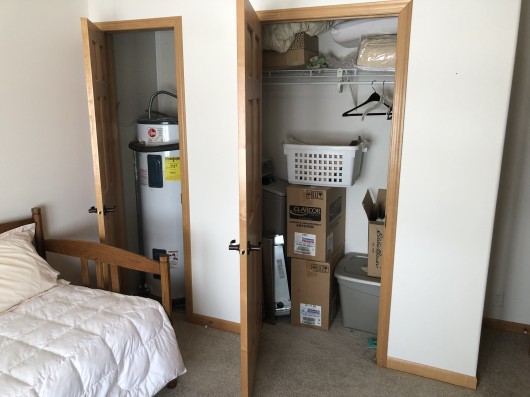 Bedroom 3 - second view showing Double Closets, one with Hot Water Heater.

Guest Bathroom with Jet Tub and Shower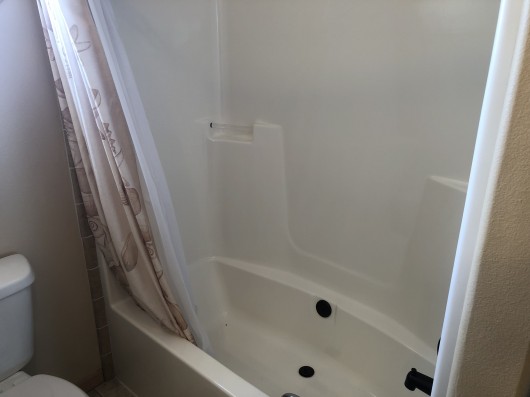 Jet Tub and Shower in Guest Bath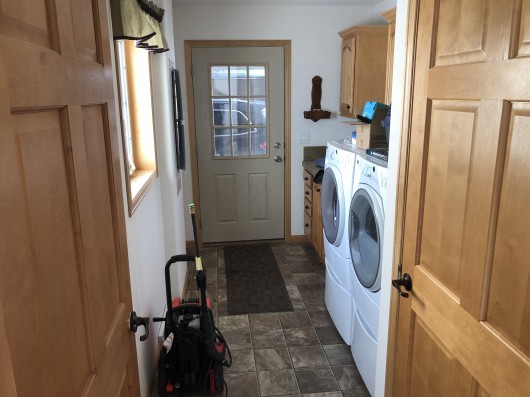 Laundry Room with Storage and Side Exterior Entry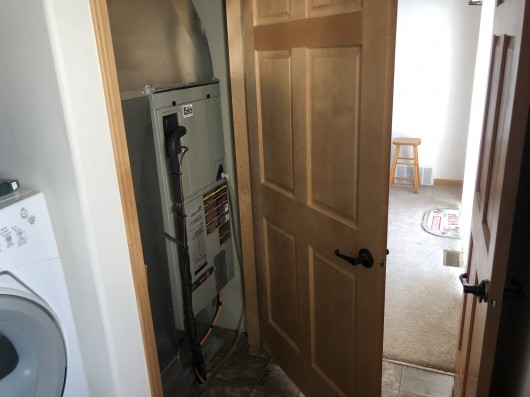 Forced Air Furnace in Laundry Room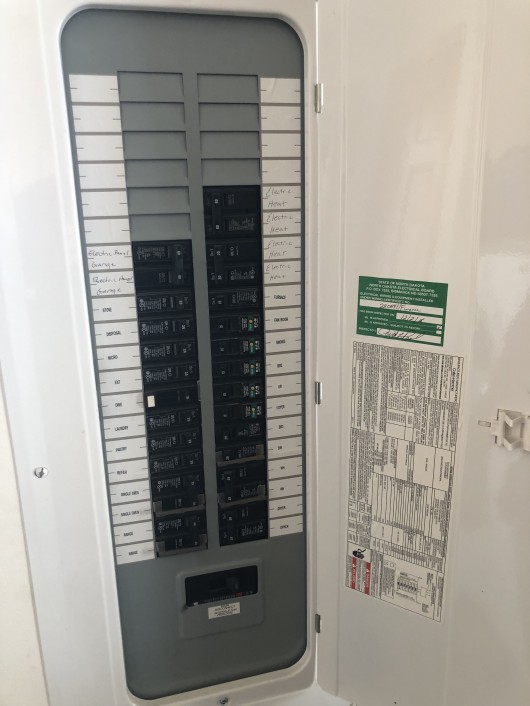 Electrical Panel
If you are interested in this property, please contact Prairie Rose Realty Inc. at landbroker@bektel.com or call 701-475-2784 or toll free 800-728-7558.
Prairie Rose Realty Inc. is representing the Sellers in this transaction. All information has been gathered from sources considered reliable, however cannot be guaranteed by Prairie Rose Realty Inc.