Steele, North Dakota Rural Home For Sale
314 First Ave. SW, Steele, Kidder County, North Dakota
Take a look at this 3 Bedroom/2 Bath Single Family Home on 3 Lots with a Detached Double Garage located just 2 blocks from the Kidder County K-12 School. There are 2 Bedrooms and a Full Bath on the Main Level, and non-conforming 3rd Bedroom and Bath w/Shower in the Lower Level. This Home has an Outdoors Decor, w/Hardwood Flooring in the Living Room, Hallway & Bedroom w/Fresh Paint on the Main Level. There is a Mural on the Living Room Wall w/Archways leading to the Kitchen and Bedrooms. The Kitchen has Birch Cabinets, new Wood Laminate Flooring and includes Appliances. The 2nd Bedroom on Main Level has new Carpeting w/Camo Window Coverings. There is a large Recreation Room off the Kitchen w/2 new Exterior Doors and access to the Lower Level. The Lower Level includes a Laundry Room w/Washer & Dryer, Family Room w/new Carpet, 3/4 Bath & 3rd Bedroom w/Painted Floors and ample Shelving Storage.The Exterior has Fresh Paint, new Metal Roofing, Combo Screen/Storm Vinyl Windows, Garden Shed, Mature Landscaping and a Double Detached Garage w/Concrete Floor, Auto Openers and Workbench. Well Maintained and Move-In Ready! Seller's Asking $138,000.
*********************************
Legal Description: Lots 7, 8 & 9, Block 33, WF Steele's Addition, Steele, Kidder County, North Dakota
Location: From Bismarck travel 40 mi E on Interstate 94 to Exit 200, or from Jamestown travel 58 mi W to Exit 200. From the exit, travel S on Mitchell Ave all the way to 2nd Ave SW. Turn W and travel 1 block to to 1st Ave SW. Turn S and travel approximately 1/2 block to the sign on the W side of the road in front of the Home.
Real Estate Taxes: Real Estate Taxes as of 2021 were $924.25 including the 5% discount if paid by February 15th.
Note: This Home was originally built in the 50's with many upgrades since. It is approximately 1,100 sq. ft. on the Main Level and about 1,800 sq. ft including Lower Level. The Double Detached Garage is 24'X30' and Seller says his full size pickup fits fine. Utilites are MDU for Electric and Natural Gas, City of Steele Water, Sewer & Garbage Pickup, Bek Communications for Telephone, Wifi/Internet and TV. The Home is heated by Natural Gas Forced Air. There is also Central A/C, however Seller says it does not currently work.
Seller's Asking: $138,000.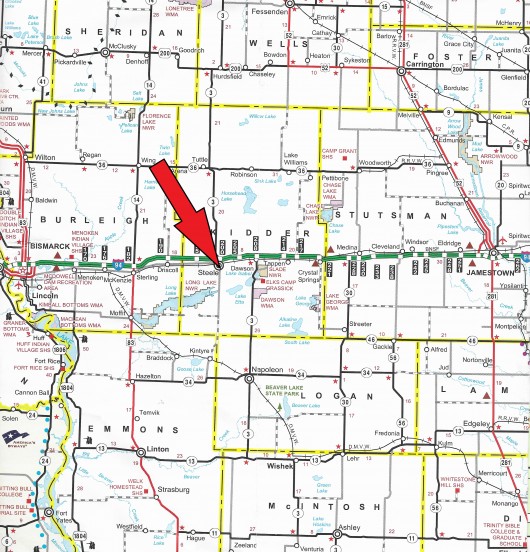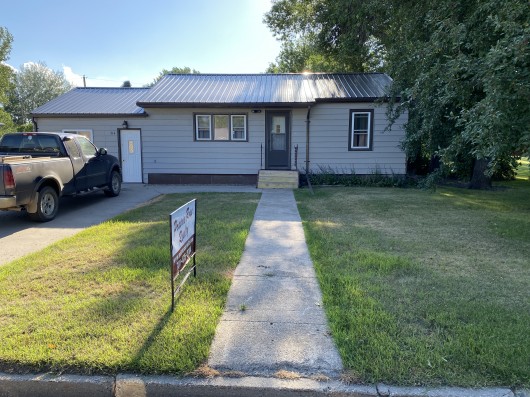 East facing Street view of Home looking down Walkway from the Street

SE view of Home with Detached Garage in back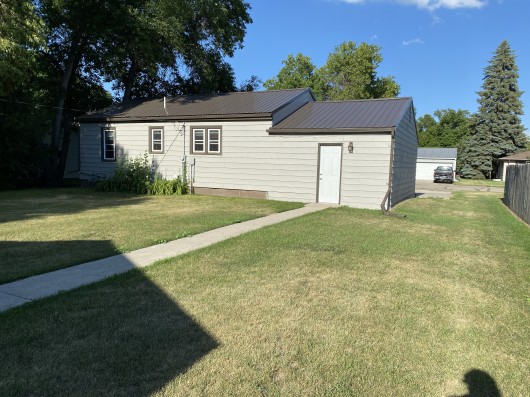 Backyard and West side of the House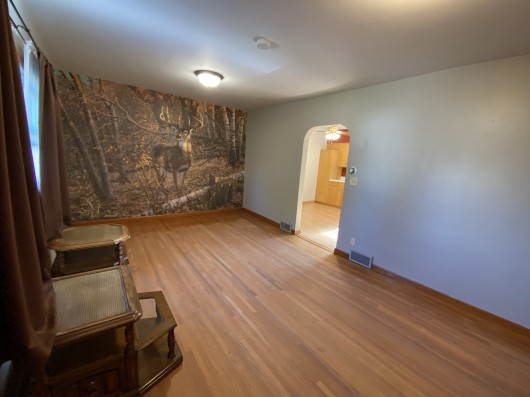 Living Room from the Front Door, Hardwood Flooring & Mural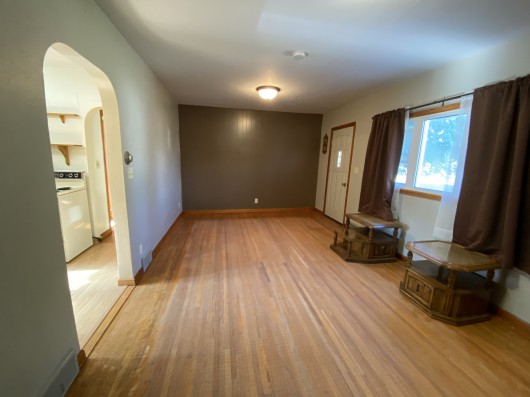 Second view of Living Room with Kitchen on the Left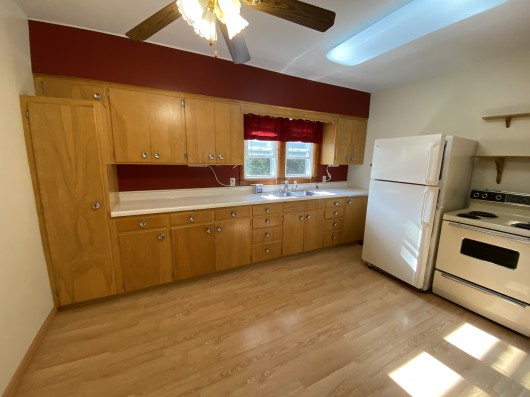 Kitchen w/Appliances included & new Laminate Wood Floors

Another view of the Kitchen showing Hallway to Bedrooms and Bathroom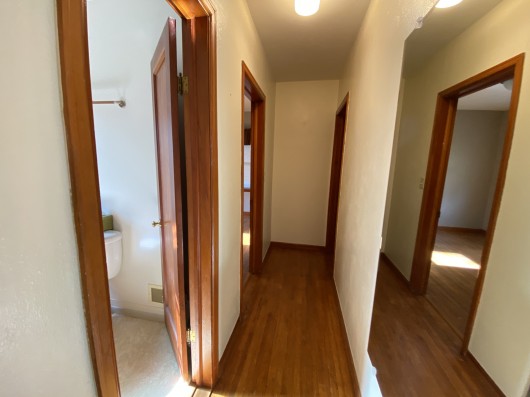 Hallway to Main Level Bedrooms and Bathroom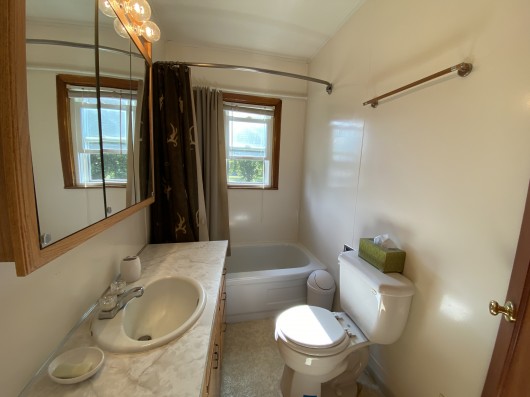 Main Level Full Bathroom w/Curved Shower Rod & new Vinyl Flooring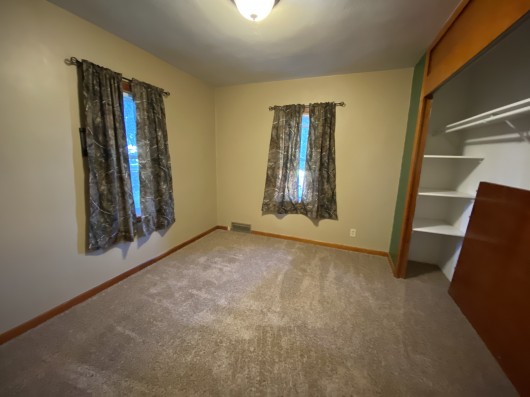 View of Bedroom #1 on Main Level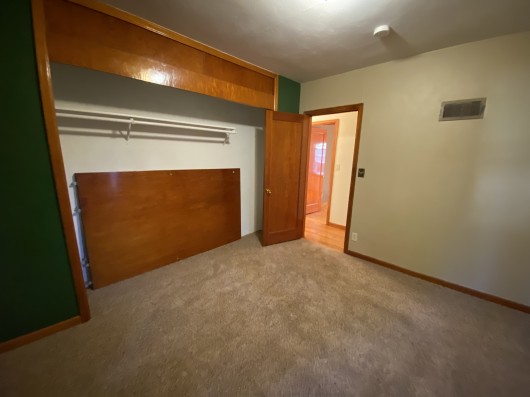 Second view of Bedroom #1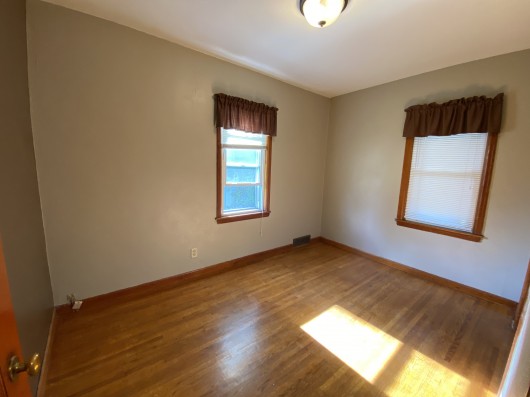 Bedroom #2 on Main Level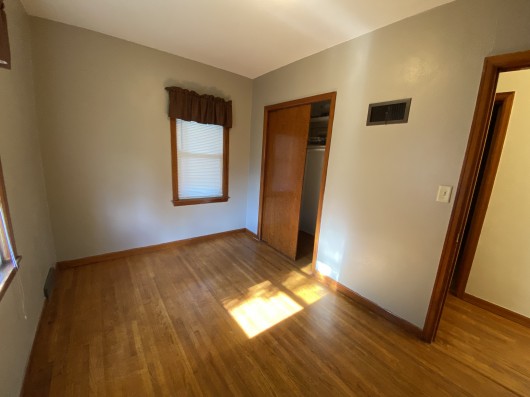 Another view of Bedroom #2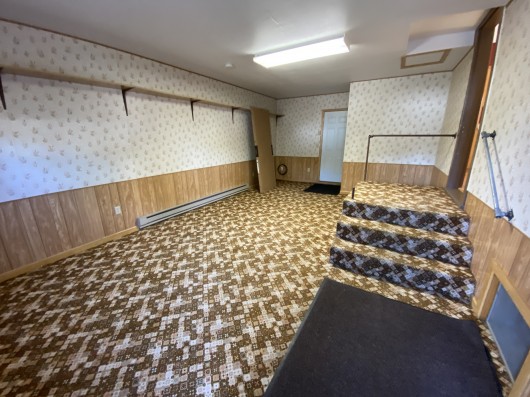 Recreation Room off Kitchen w/2 Exterior Doors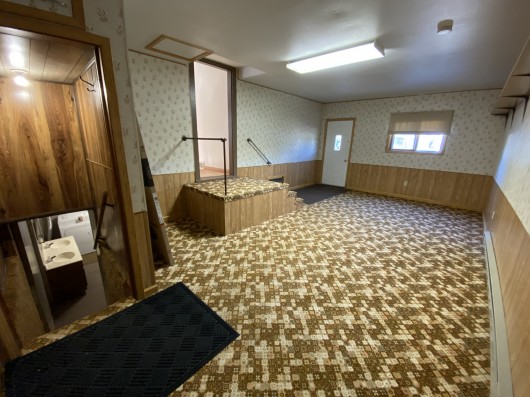 Another view of Rec Room w/Stairway to Lower Level on Left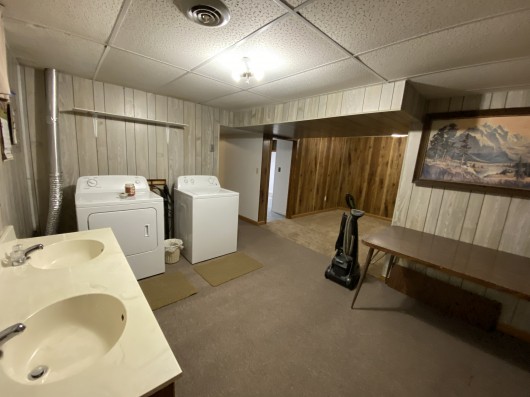 Laundry Area in Basement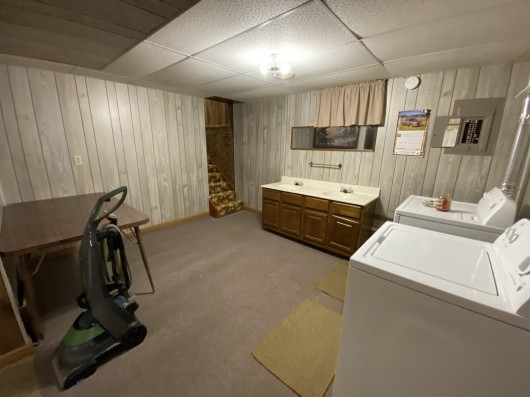 Another view of Laundry Area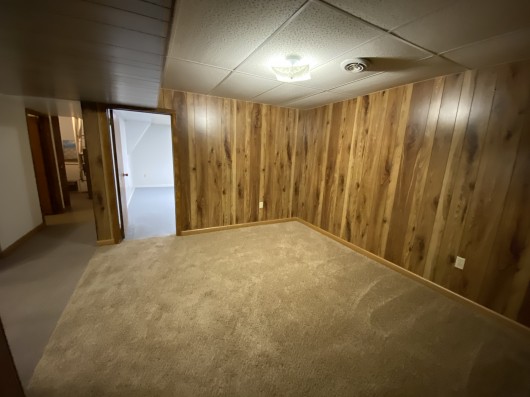 View of Family Room off Laundry Area

Another view of Family Room with Laundry in the background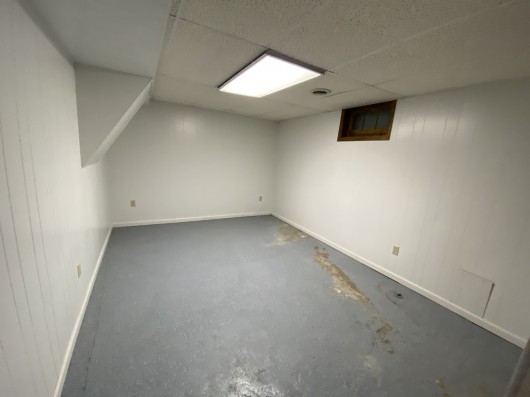 Bedroom #3 in Lower Level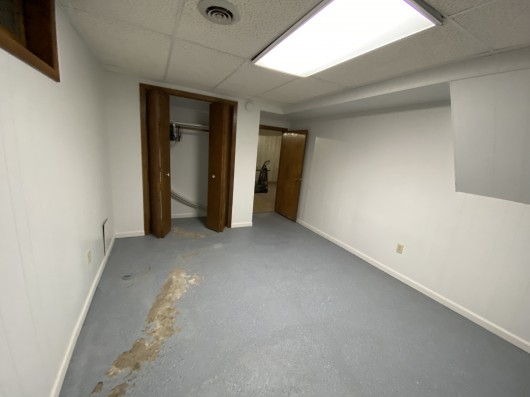 Another view of Bedroom #3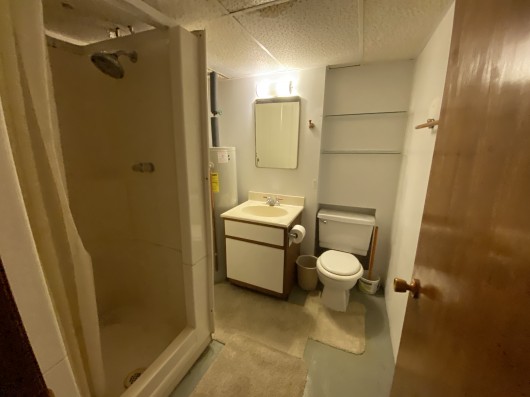 Bathroom w/Shower on Lower Level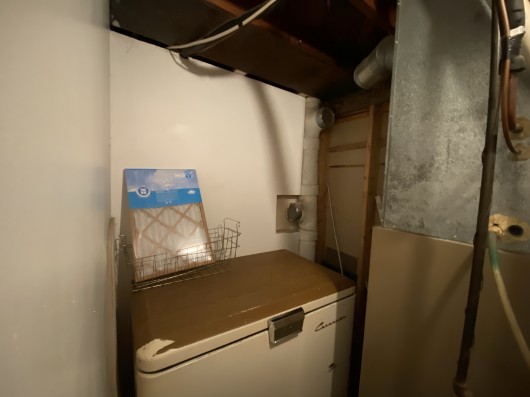 NGFA Furnace Area and old Freezer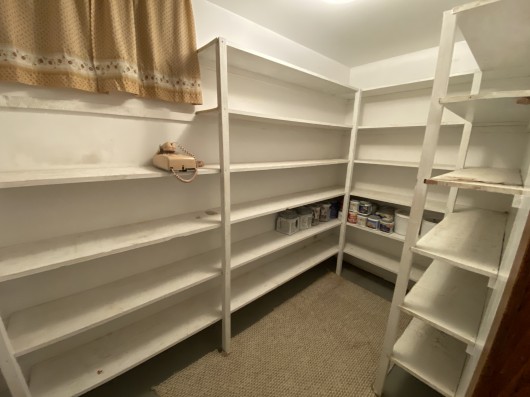 Storage Room w/Canning Shelves in Lower Level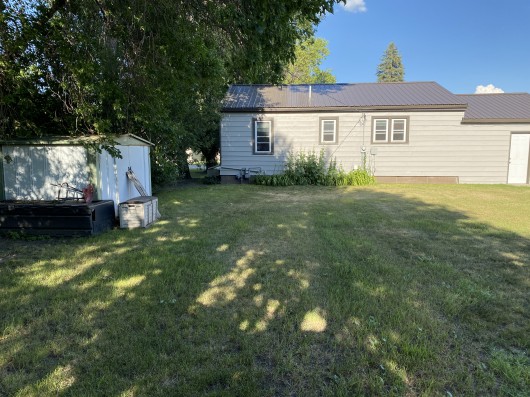 View of the Backyard with Garden Shed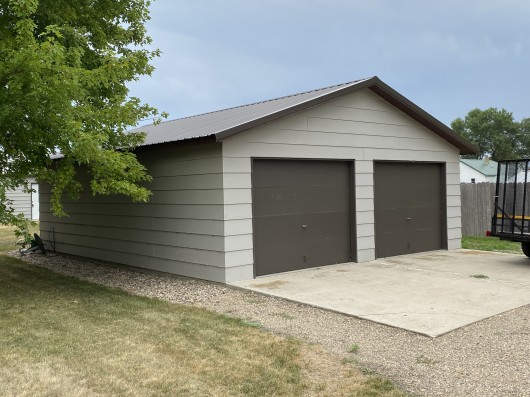 Backyard with Double Garage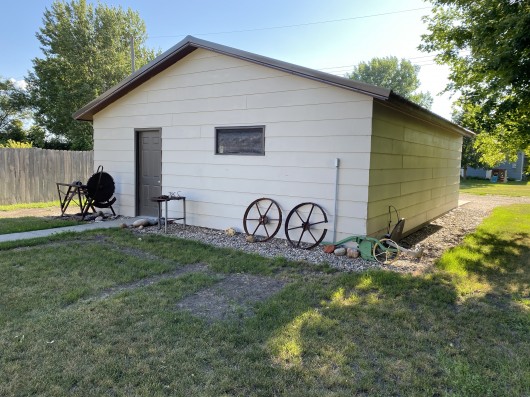 View of the west side of the Garage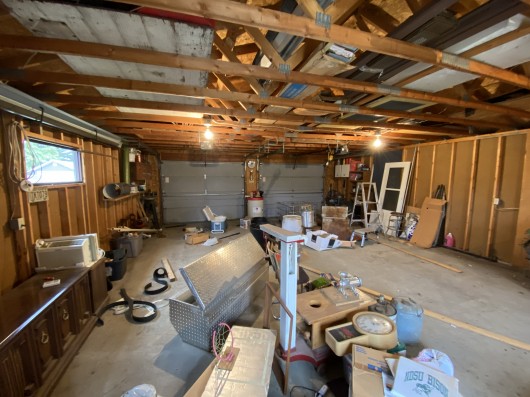 Interior of the Double Garage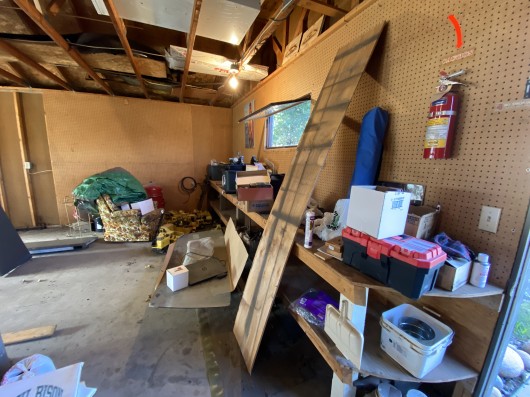 Double Garage Interior w/Work Bench
If you have any questions or would like to view this property, contact Chauncey at 701-220-3430 or landman@bektel.com
Prairie Rose Realty Inc. is representing the Sellers in this transaction. All information has been gathered from sources considered reliable, however cannot be guaranteed by Prairie Rose Realty Inc.