Wyndmere Investment Land For Sale
Hall Twp., Wyndmere, Sargent County, North Dakota
Outstanding parcel of prime Cropland earning $150.93/ac in a new CRP contract thru 2026. This 150.74 Acre Quarter has 149.1 Non-Highly Erodible acres boasting a predominate 91 Productivity Index and overall 84.2 average. Excellent access along Hwy. 13, and an annual income of $22,504 promises a sound investment and choice farmland when it is out of the program! Asking $650,000 or avg. $4,300/ac REDUCED TO SELL!
*********************************
Legal Description: NW1/4 Section 14, Township 132 North, Range 53 West, Hall Township, Sargent County
Location: From Interstate 94 at Exit 331, at Casselton Exit 40 miles E of Fargo, ND, turn South on Hwy. 18. Follow jog in Hwy at Hwy. 46 to the E and continue S on Hwy. 18 to Wyndmere, ND. Turn West on Hwy. 13 and travel 7-1/2 miles to the NE corner of property. (See Map)
Acreage Breakdown:
149.1 Acres enrolled in Conservation Reserve Program (CRP) CP37 on 2/1/2016 thru 9/30/2026 earning $150.93/acre or $22,504. annual payment.
Easements: There are NO USFW Wetland or Grassland Easements on this land.
Real Estate Taxes: Most recent taxes are $2,255.41/year or $15/acre average which includes 5% discount for payment by February 15th.
Seller Asking: $650,000 or avg. $4,300/ac REDUCED TO SELL!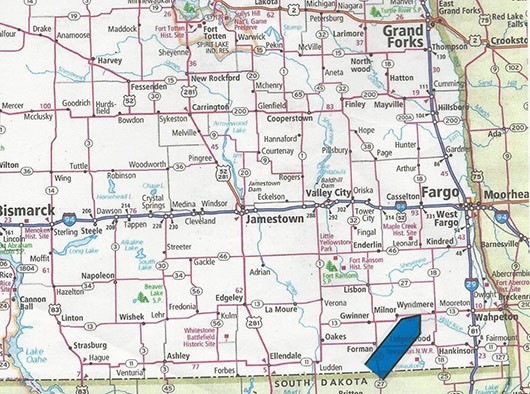 Aerial Map of Section 14 with Subject Outlined in Yellow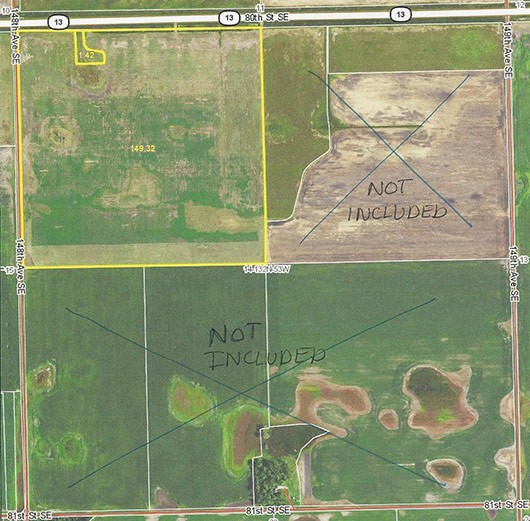 Close Up Aerial Map of Section 14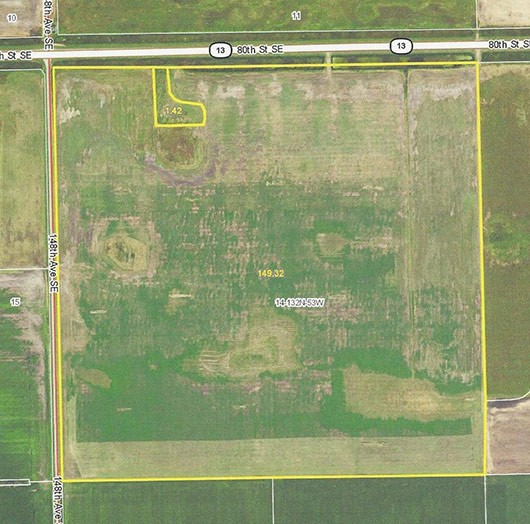 Soil Map of Subject Crop Land with Legend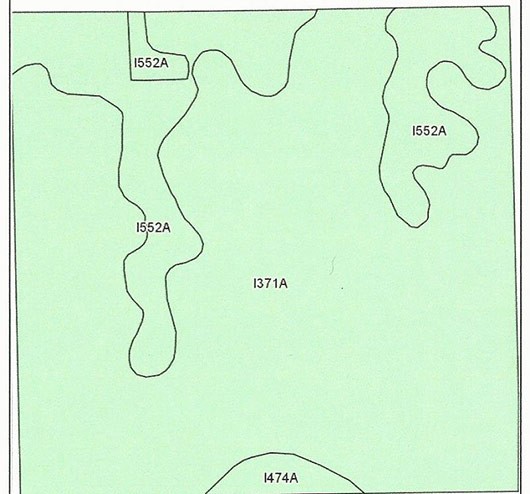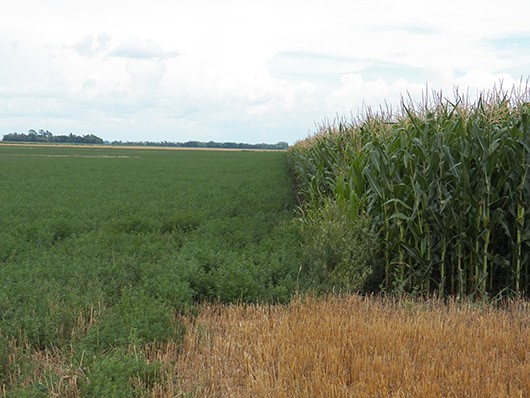 From South side in the center looking West showing high productivity of crops next to this land.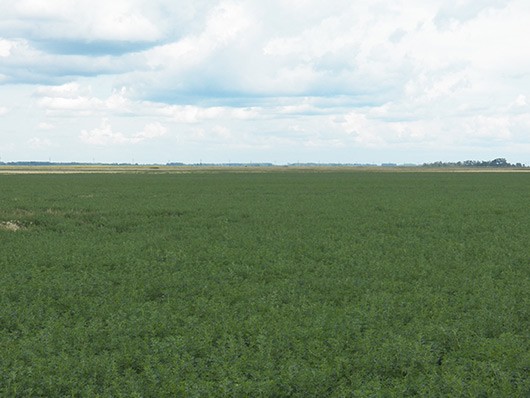 Alfalfa cover on CRP on S side of subject land.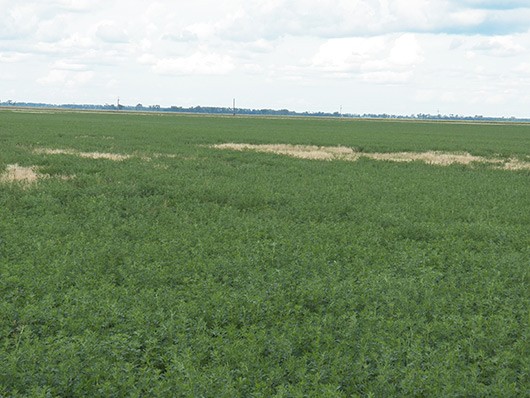 Established Alfalfa cover on CRP.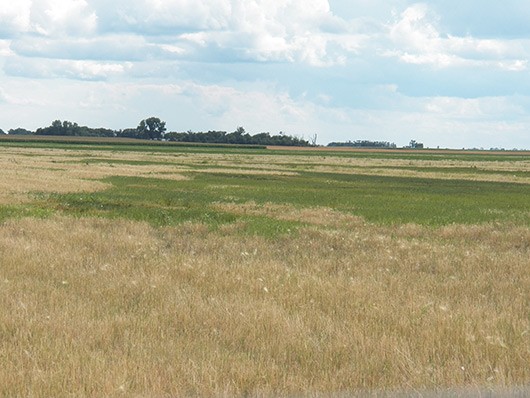 Grass and Alfalfa on subject land.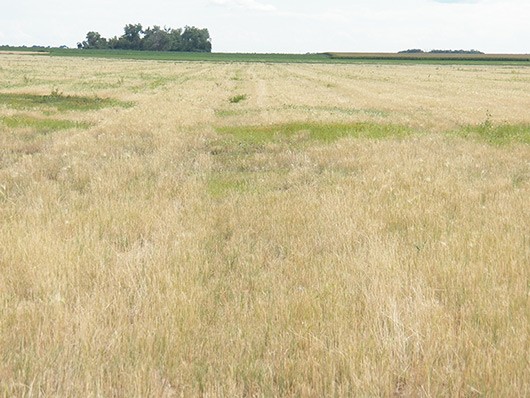 CRP Grass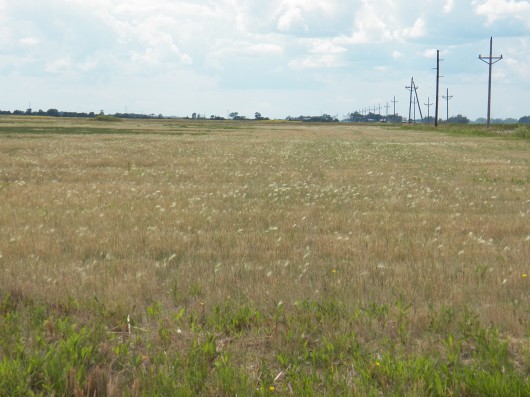 CRP Grass

Northeast corner of subject land. This marshy ditch is setback making this quarter 150 acres instead of the usual 160 acres.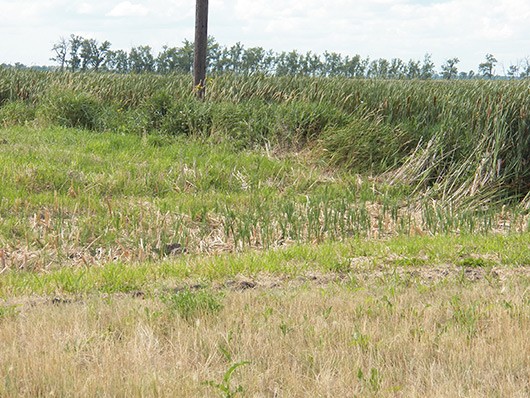 Drainage area visible on the Aerial Map, north center.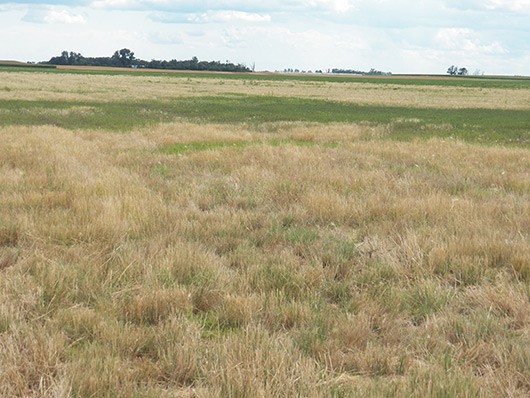 Established CRP Grass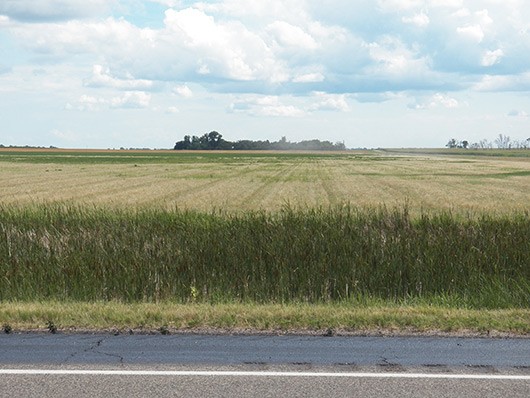 View from Hwy. to South

Northwest corner looking Southeast.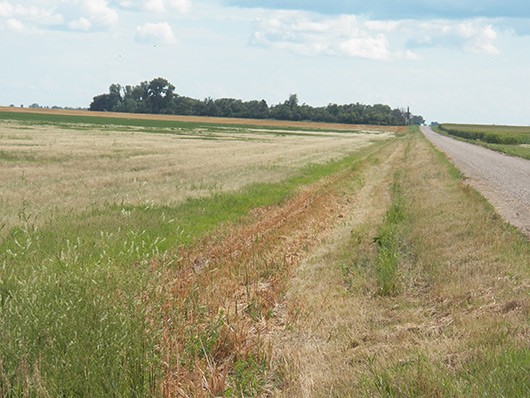 Northwest corner looking South along a good gravel road.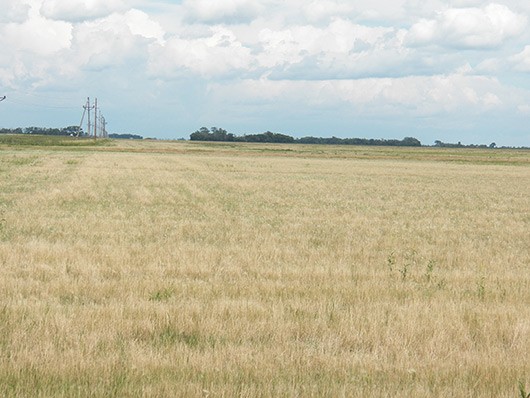 CRP Grass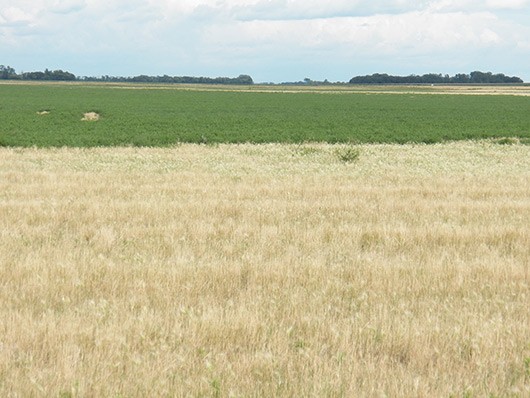 Grass to Alfalfa on subject land, all in CRP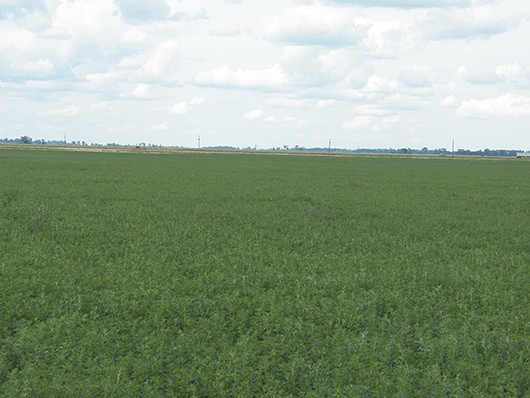 CRP Alfalfa - highly productive land for future.
Topography Map of Section 1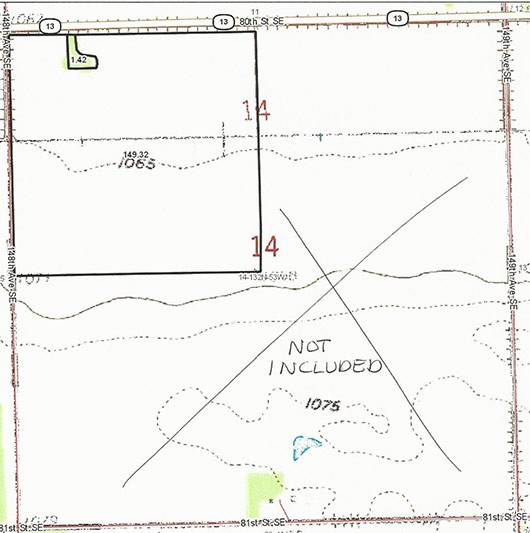 If you are interested in this property, please contact Prairie Rose Realty Inc. at landbroker@bektel.com or call 701-475-2784 or toll free 800-728-7558.
Prairie Rose Realty Inc. is representing the Sellers in this transaction. All information has been gathered from sources considered reliable, however cannot be guaranteed by Prairie Rose Realty Inc.