Welcome to Prairie Rose Realty, Inc. We offer North Dakota Land, Farms, Ranches, Rural Property, Hunting Land, CRP and Investment Land, Wetland and Pasture For Sale.
Our properties are constantly changing and we update this site regularly, so please click on your "Refresh" button for the latest information. Last update: November 29th 2023. 10 NEW LISTING(S)!
Click "Refresh" Button at the top of your computer screen!
To view a list of Properties For Sale Click Here. Then click on the underlined name of property that you are interested in for photos, maps and additional information. Please contact us if you have any questions. Thank you for your interest.

NORTH DAKOTA: NOW THIS IS GOD'S COUNTRY!!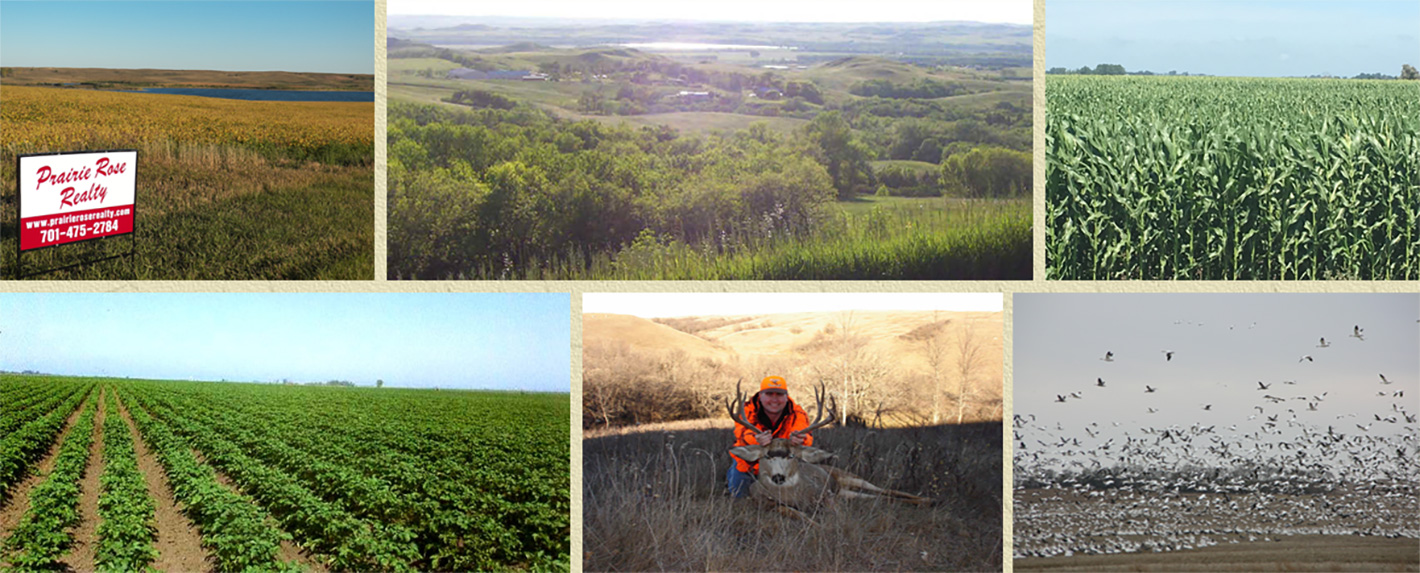 According to the most recent rankings from the federal Agriculture Department, North Dakota leads in the production of spring wheat, durum wheat, oil sunflowers, honey, flaxseed, canola and pinto beans. It's also the top state in the production of all dry beans and all wheat.
North Dakota is second in all sunflowers, as well as in confection sunflowers, black beans, navy beans, lentils and dry peas. North Dakota has the seventh-most land in farms, at 39.3 million acres. Take a look at our listings of land for sale and become a part of this promising future.
- Naomi Turner, Broker GRI