461 Ac Fenced Crop Land in Grass For Sale
Clearfield Township, E of Carrington, Griggs County, North Dakota
Excellent Access just off Hwy. 200 E of Carrington, ND, Exceptional Improvements on this Diversified Fenced Cropland currently planted to Grass as Hay or Pasture Ready for Fall Work! Very Well Planned 461 Acres with 250 Tillable Acres as a Feed or Income Source, this contiguous Land has 3 Cross Fenced Parcels w/Newer 5 RedBrand Wire w/4 Barb Exterior all w/6-1/2' Green/White Steel Posts and 4 RedBrand Wire w/4 Barb Interior along with Succor Rod Corners easily running 150+ Heifers. There is a Sorting Pen, 100'X100' Succor Rod Corral, 100 ft. Wide Fenced Alleys so all 3 Cells have access to Well Water w/Electric Power, 100 ft. Deep, with 2 - 12' 1,200 gal Tire Tanks. Herbaceous Wetlands and Open Water also cut down on livestock travel. Double 14' Steel Swing Gates for Farm Machinery Easy Access w/3 Gated Entries. First Cell in SE1/4 has Cattails with lots of Palatable Spring Protein while Cell 2 in NW1/4 & the best ground in Cell 3 in SW1/4 are currently in Grass but can be Farmed and Grazed after Harvest. Wetlands are Fenced with alternating 24' Free Standing Succor Rod Panels along the Road. This property shows Pride in Ownership and Seller let the Grass Rest for 2023 Season. Please enjoy the DRONE VIDEO for a Birds-Eye View! Seller Asking $850,000 or $1,844/ac avg.
*********************************
Legal Description: NW1/4 (160 Ac), SW1/4 less 20 Ac Deeded Less 5.66 Ac Deeded (134.34 Ac), N251' X 933' of Previous 20 Ac Parcel in SW1/4 (5.38 Ac), SE1/4 (160 Ac) all in Section 11, Township 146 North, Range 60 West as described on Abstract(s) with Seller reserving all minerals currently owned, if any.
Location: Located East of Carrington, ND off Hwy. 200 between Binford and Cooperstown, ND at the Junction of Hwy. 200 and Hwy. 1 travel 2 miles North and 1 mile West on 4th St. NE to the SW corner of Subject Land. (See Maps Below) Also Access North of Valley City on I-94, traveling north on Hwy. 1.
Acreage Breakdown:
250 Acres Cropland, with total 461 Acres Fenced to Graze, 19 Ac Junk Yard is NOT Included and is NOT owned by Seller.
Easements: There are NO USFW Grassland Easements on this Property, however there IS a USFW Wetland Easement that does not interfere with Grazing, Building or Farming, but restricts the Burning, Leveling or Filling of Wetlands without permission from US Fish & Wildlife. There are NO Access Easements to Junk Yard thru SW Loading Corral. Access is only Granted by Owner, if new Owner chooses.
Annual Income: There are NO Ag Leases to Honor on the Land. Grass rested in 2023 so Land is Ready for any Fall Work.
Real Estate Taxes: Most Recent Real Estate Taxes available are $1,690.35/year or avg $3.67/acre which includes 5% Discount for payment by February 15th
Note: FOR A DRONE VIDEO TOUR OF THIS PROPERTY, CLICK HERE.. Please note the Junk Yard is not part of this property, and the gates will only be open if new Owner allows. There are NO Access Easements to the Junk Yard, access is by permission only from Owner to Neighbor.
Farmers & Ranchers - Check Out These Improvements!
Running 150 Heifers.
SW Corner has a Sorting and Loading Pen with Private Access to Land separately from the Section Line.
3 Swing Gates, 14' Steel Pipe Gates, Double 14' Gates for Field Access.
100'X100' Succor Rod Corral.
5 Wire, 4 Barb RedBrand Exterior Fence.
4 Wire, 4 Barb RedBrand Interior Fence.
All Fences have 6'1/2" Green/White Posts.
Fences less than 5 Years Old.
Succor Rod Corner Fences.
Alternating 24' Free Standing Panels w/24' Fence thru Water on S Side of Property set with Telehandler.
100' Wide Galleys so Cattle can Graze while walking to Well and Galleys won't get a muddy path.
High Protein, Palatable young Cattails in SW Quarter while growing Crops in Cell 2 & 3.
100 ft. Deep Well. Electric with Lighting Access.
Two 1,200 gallon 12 ft. Tire Tanks hooked together with 100 ft. Access Galleys for all 3 Pastures Cells. Herbaceous Wetlands and Open Water
Seller Asking $850,000 or $1,844/ac avg.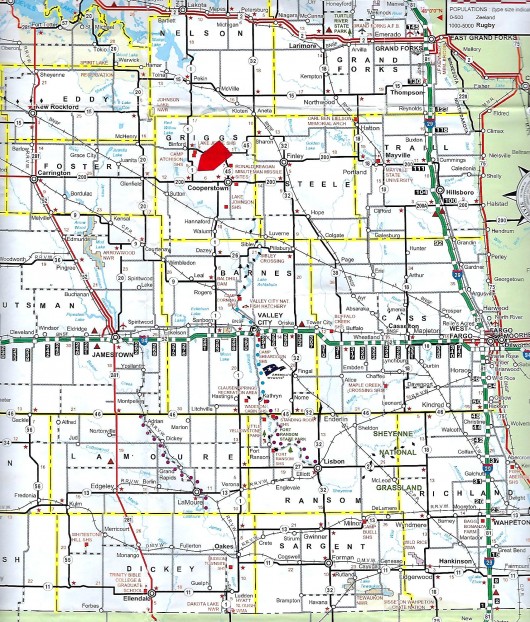 Plat Map of Subject. Each Square is 1 mile.

Closer view of Plat Map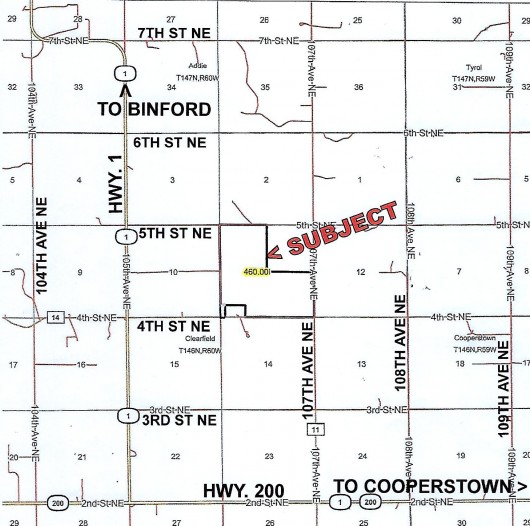 Aerial Map of Subject Outlined in Yellow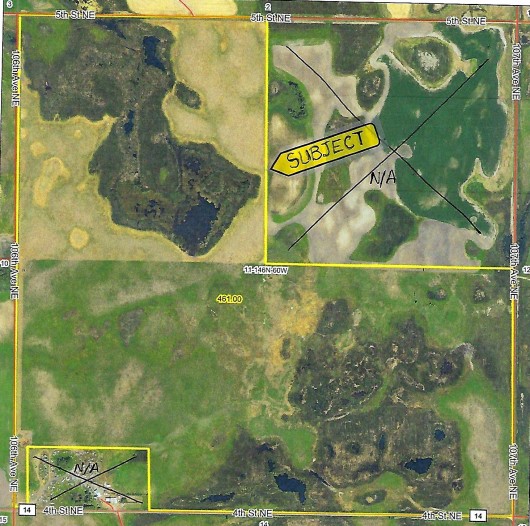 USDA Aerial Map of Subject outlined in Red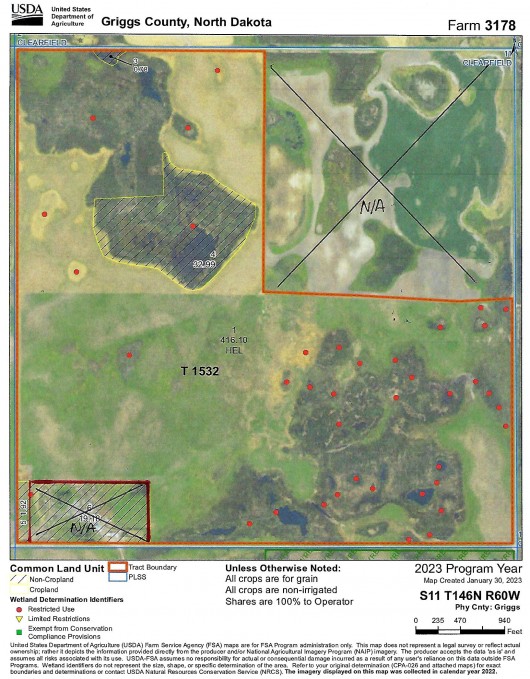 Aerial Map of Subject showing Fences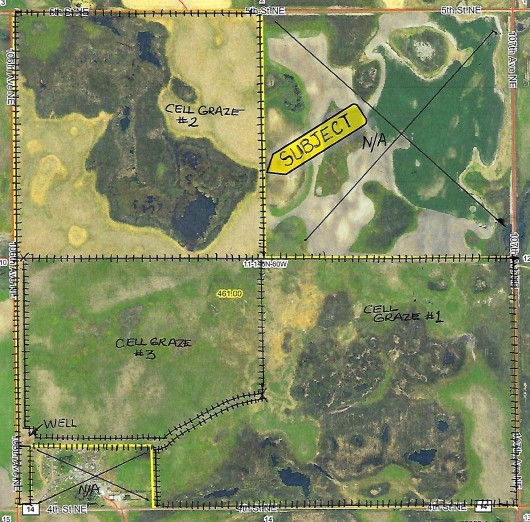 Aerial Map of Subject showing Cropland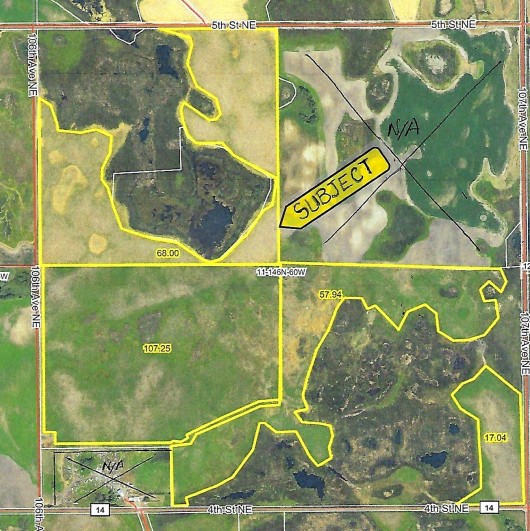 Aerial Map showing Surrounding Area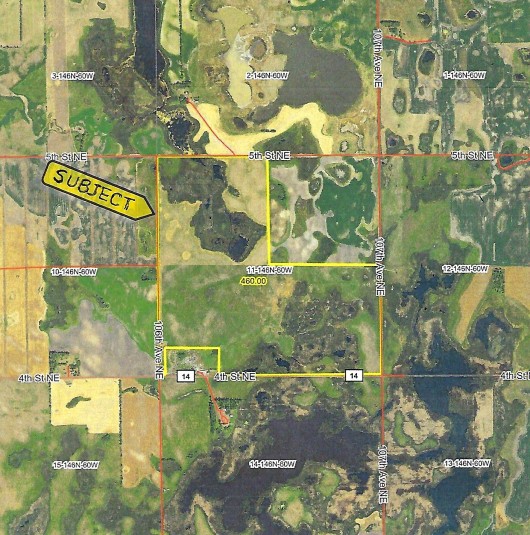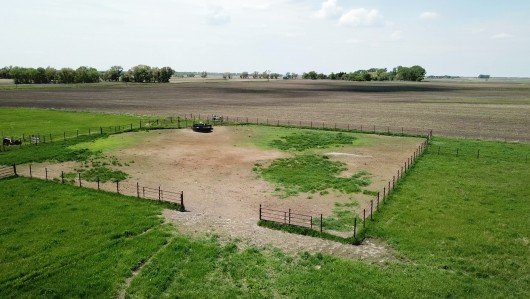 Drone view of Water Tank Corral giving Access to all 3 Cells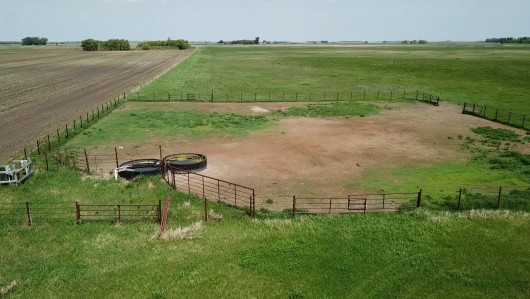 Water Tank 100 ft Access Alleys to each Grazing Cell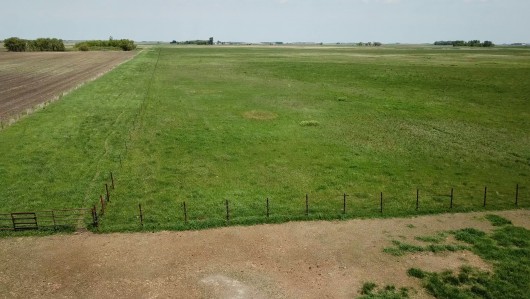 Drone view of Alley to NW1/4 on Left, SW1/4 is on Right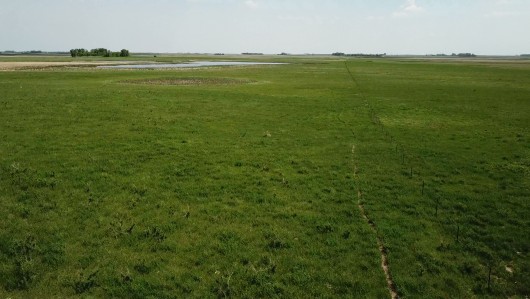 Drone view of Center Cross Fence from West looking East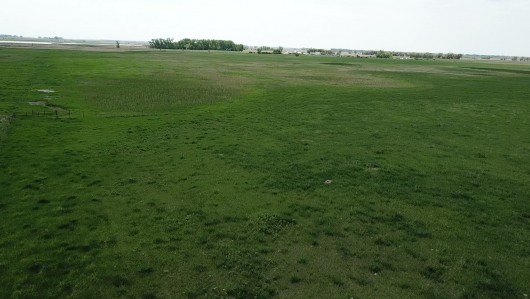 Another Drone view of Cross Fencing for 3 Cells of Grazing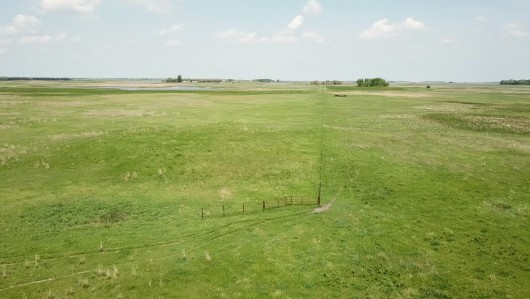 Cross Fence w/Double Gate w/SW1/4 on Left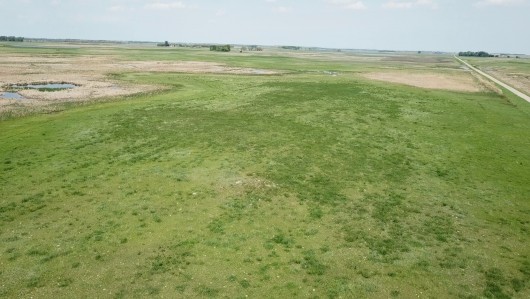 Drone view of SE Grazing Cell Looking N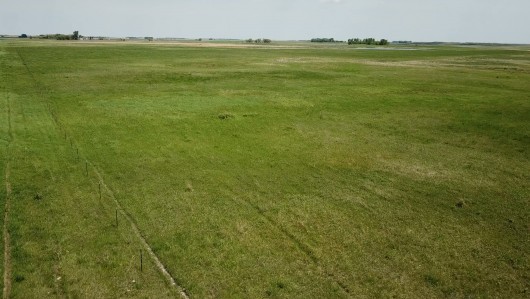 Drone view of SW Tillable Grazing Cell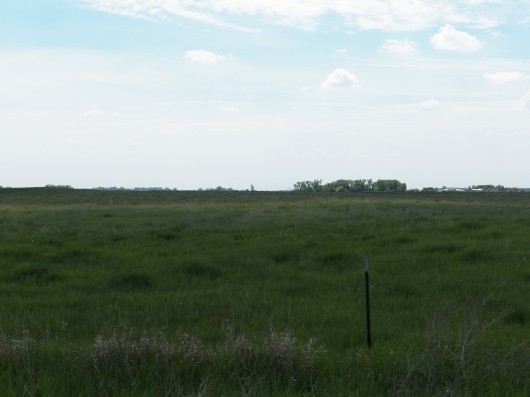 Ground photo of Grass and 5 Wire/6-1/2 ft. Posts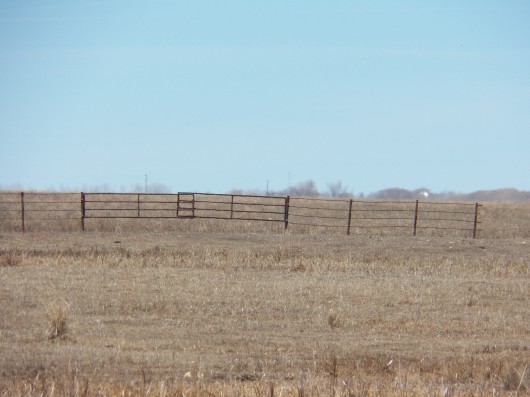 Spring View showing Double Gates in Cross Fence to allow Equipment Access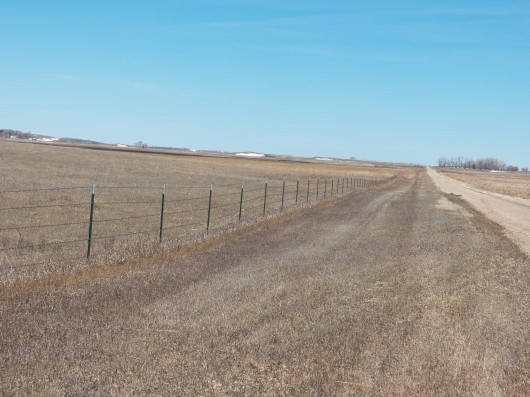 Spring View of East side showing 5 wire/6-1/2 ft Posts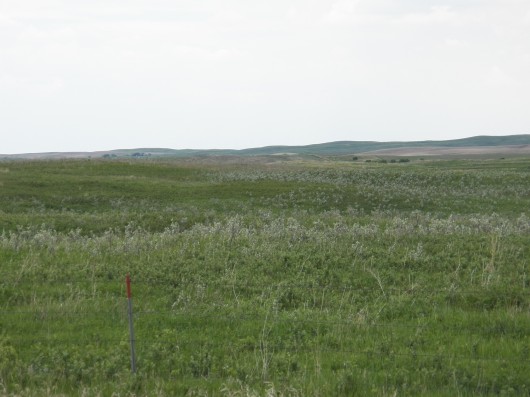 Ground Photo of Grass in Grazing Cells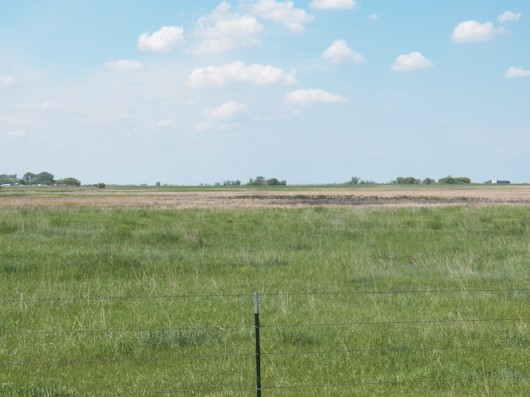 Grass Ground Photo of Subject Land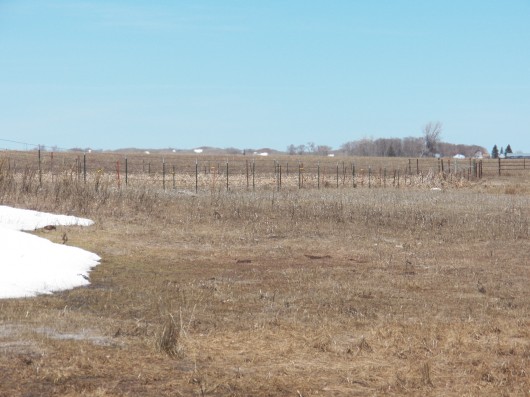 Spring View showing Double Fence between Neighbors Junk Yard and Subject Land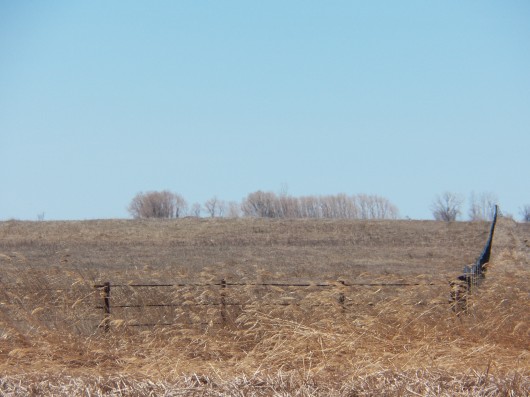 Spring View showing NE corner of SE Cell looking West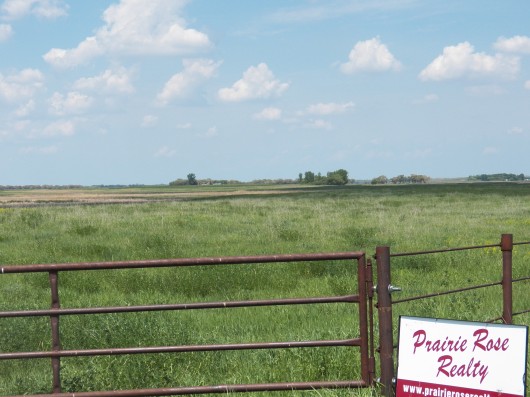 SE Corner of Subject Land marked by PRR Sign. First Grazing Cell.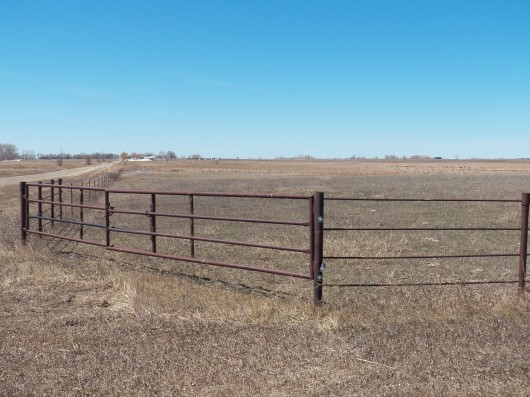 Spring View showing Double Gate for Access to SE corner of SE Grazing Cell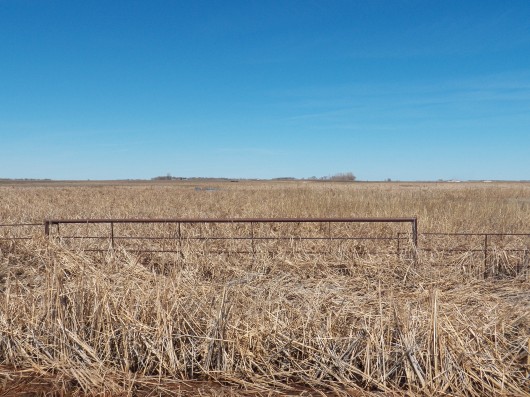 Using Spring View to show Wetland Fenced in SE Grazing Cell w/Strong Fence Panels & 5 Wire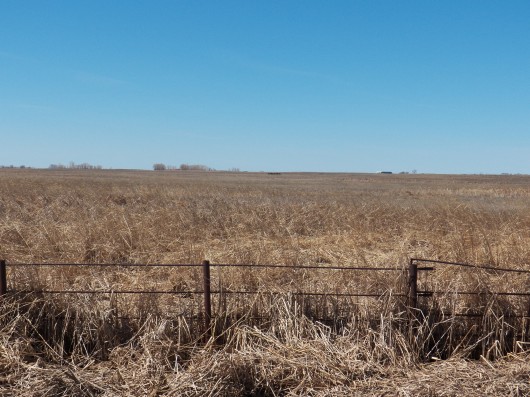 Another Spring View showing Fenced Wetland in SE1/4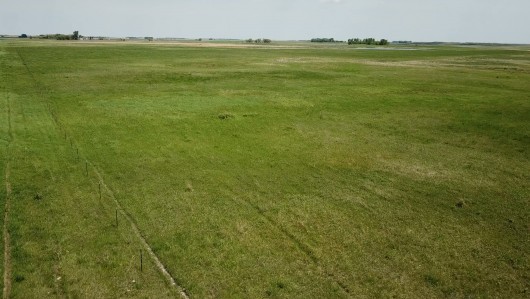 Drone view of NW1/4 looking South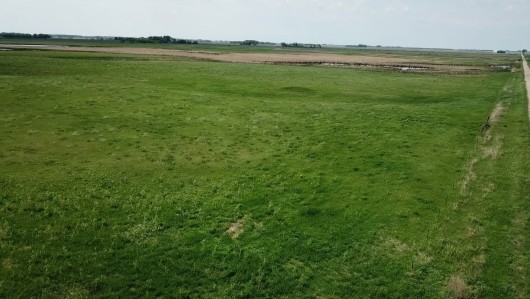 Drone view of NW1/4 Subject Land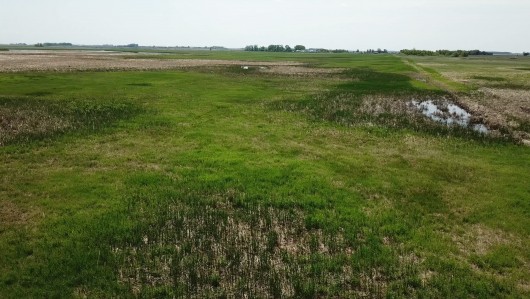 Drone view of NW1/4 looking S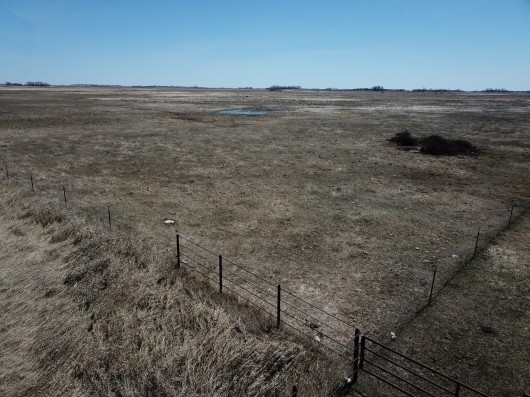 Spring Drone view of SW1/4 from NE corner showing Strong Fences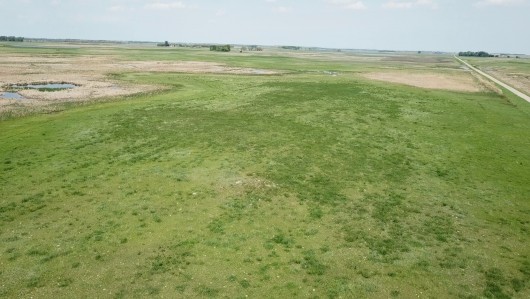 Drone view of SE1/4 looking North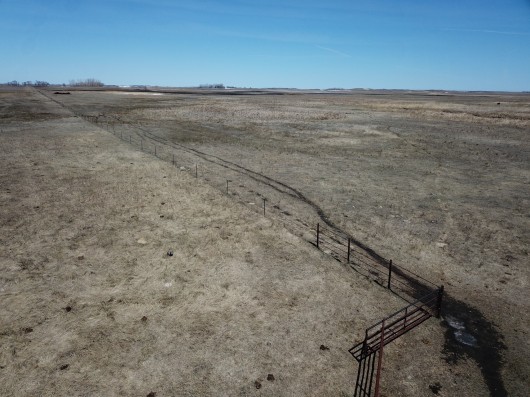 Spring Drone view of Cross Fence between SW1/4 and SE1/4 showing Strong Fences and Gates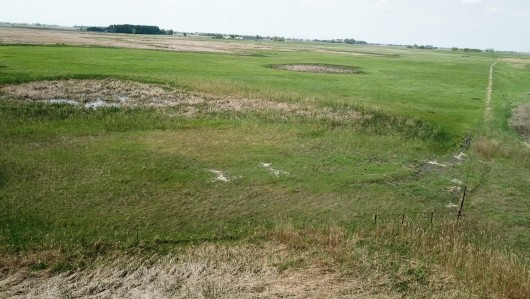 Drone view of NE corner of SE1/4 looking West
Bases and Yields for Subjects Cropland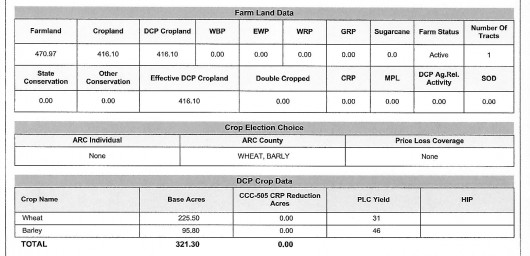 Soil Map & Legend for Cropland in Subject Property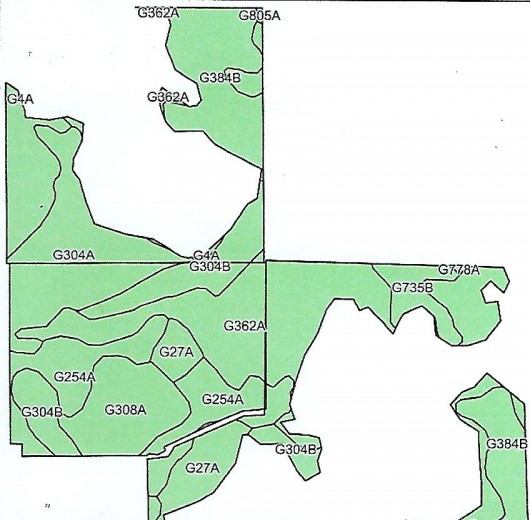 Soil Map & Legend on Full Subject Property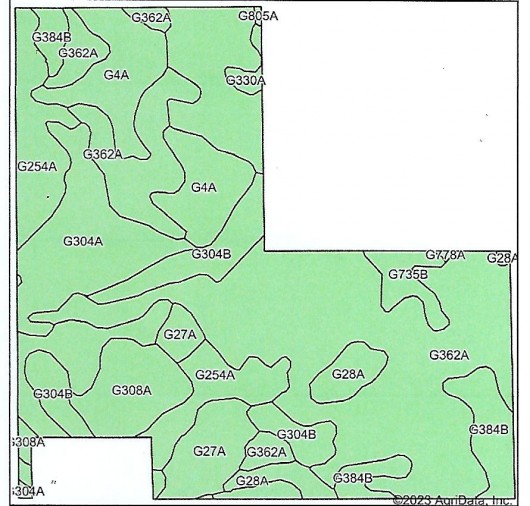 Topography Map of Subject Land showing no permanent Wetlands.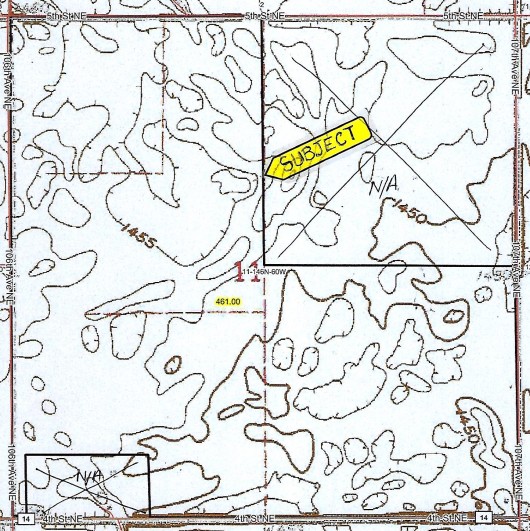 If you are interested in this property, please contact Prairie Rose Realty Inc. at landbroker@bektel.com or call 701-475-2784 or toll free 800-728-7558.
Prairie Rose Realty Inc. is representing the Sellers in this transaction. All information has been gathered from sources considered reliable, however cannot be guaranteed by Prairie Rose Realty Inc.