78 Ac Harvey Crop Land For Sale
Hagel Township, Harvey, Pierce County, North Dakota
78 +/- Acres of Highly Productive Cropland just 1 mi East of Hwy. 3, North of Harvey, North Dakota available to Farm this coming Spring. This Superb Parcel has 74.78 Tilled Acres of Class II Soils of Loam & Complex w/0 to 3% slopes and predom 79 Productivity Index and 70.3 PI overall. Previously rotated with Soybeans and Spring Wheat, this years Corn Crop shows another Winner! Pride in Ownership shows the North 40 Acres Ready to Plant in Spring, with a tall Corn Crop preparing for this Season's Harvest on the South 40 Acres. Excellent Access on 2 Sides. Seller's Asking $246,000 or $3,154/ac avg.
*********************************
Legal Description: S1/2 SW1/4 Less 2 Ac School House Site in Section 8, Township 151 North, Range 72 West, Hagel Township, Pierce County, North Dakota as described on abstract with Sellers reserving all Oil & Gas Minerals currently owned, if any.
Location: From the NW corner of Harvey, ND travel North 9 miles on US Hwy. 3 to 34th St. NE and turn Right or East. Travel 1 mile to the SW corner of the Subject Property (See Map).
Acreage Breakdown:
74.78 Acres Tilled Cropland rotated with Soybeans & Spring Wheat and this year South 40 Acres planted to Corn. 1.71 +/- Acres Herbaceous Wetlands. 1.55 Ac designated previous School Land that is planted to Grass and fractional Wet Area by the ditch along SW corner.
Easements: There are NO USFW Grassland Easements on this Land, however there IS a USFW Wetland Easement that does not interferre with Ag Production, but restricts burning, draining, leveling or filling of Wetlands without permission.This is a perpetual easement and Sale is Subject to new Owner honoring easements of record.
Annual Income: There are currently NO Farm Leases on this Land. Owner/Operator purchased the Land for their son to farm who has since chose a different profession making this Cropland Ready to Spring Plant or buyer may Lease to a Local Farmer at Highly Competitive Rates. This same Owner is offering additional Cropland For Sale in this area. Call for details.
Real Estate Taxes: Most Recent Real Estate Taxes for 2022 were $533.24/year or $6.84/ac avg which includes 5% discount for payment by February 15th. There are NO Special Assessments.
Note: FOR A VIDEO OF THIS PROPERTY, CLICK HERE.
Sellers Asking $246,000 or $3,154./ac avg. SALE PENDING!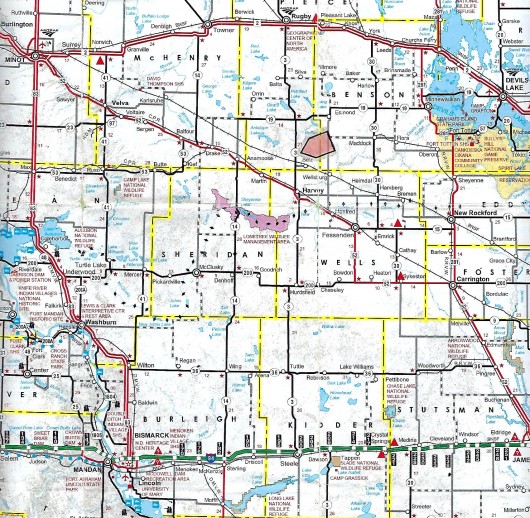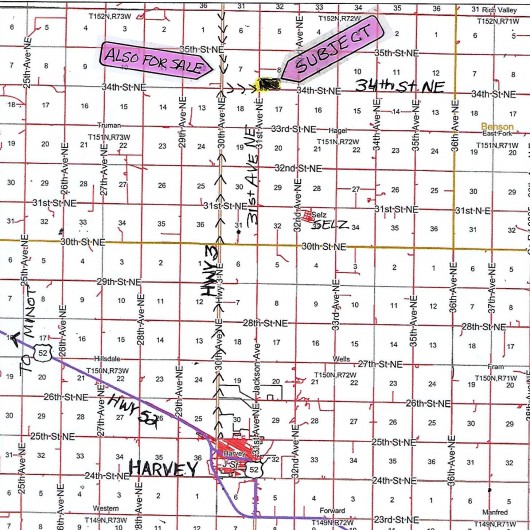 Aerial Map of Subject Land Outlined in Yellow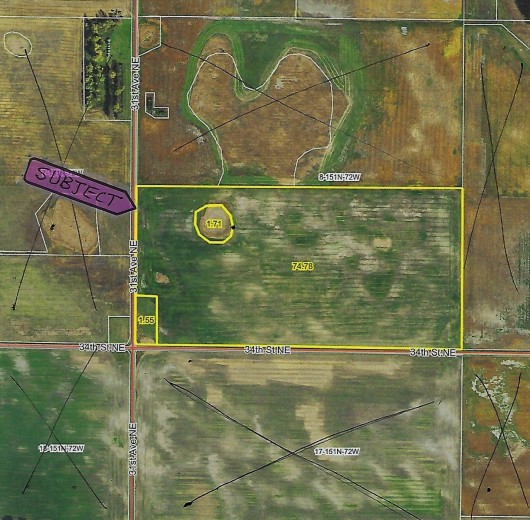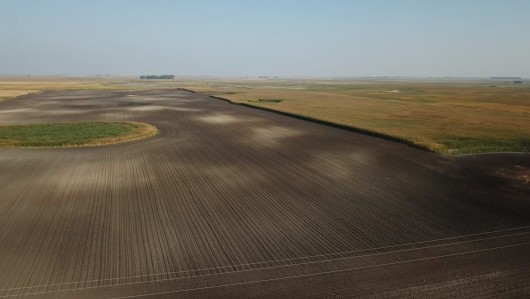 Birds-eye view of Subject Property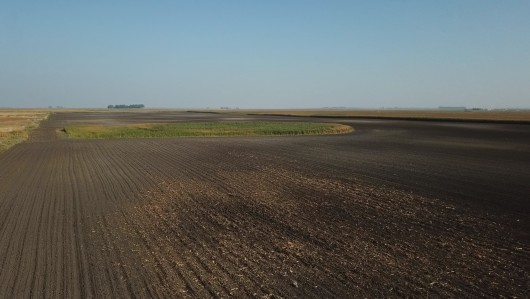 Drone View from the NW corner of Subject Property looking SE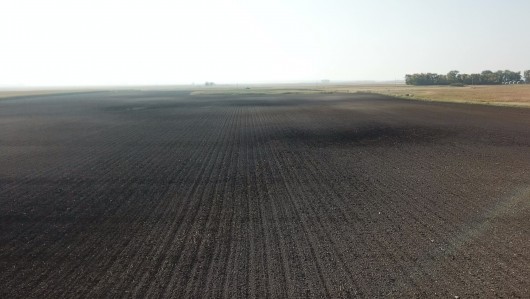 Drone view from NE corner looking SW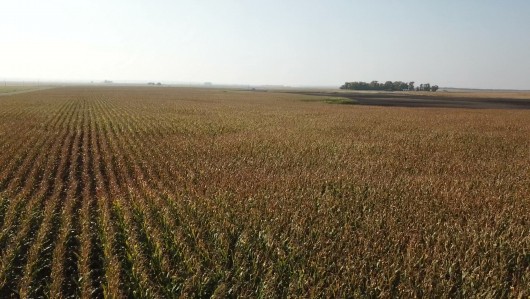 Drone view of SE corner of Property looking NW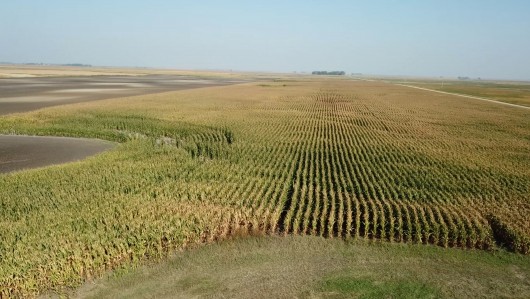 Drone view from SW corner looking E shows Grass in SW corner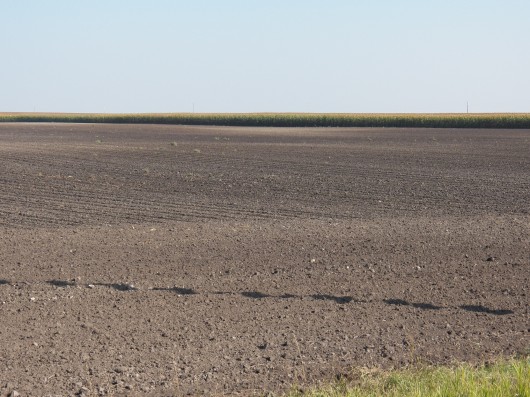 Northwest Corner of Property looking South at Subject's Corn Crop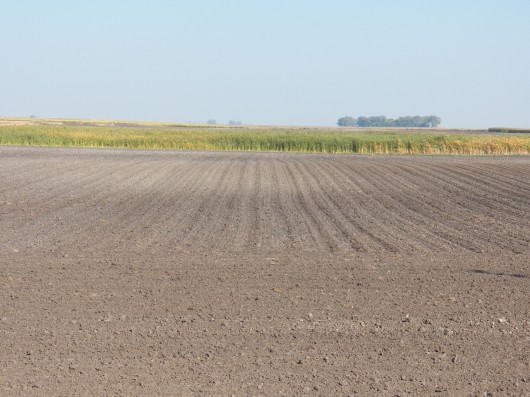 From North side of Property looking to Corn on South Half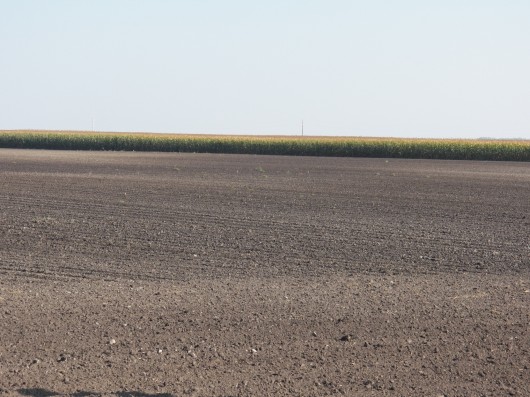 View across Cropland to Corn Crop on Subject Land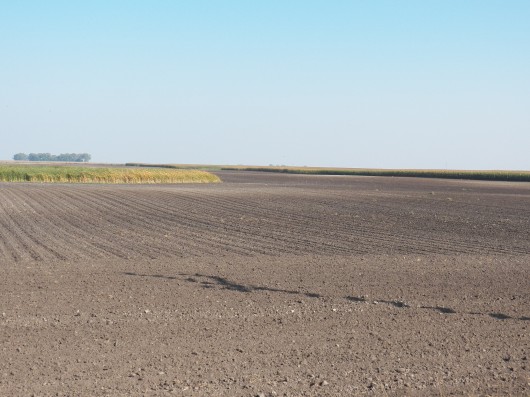 View of Wetland, Cropland & Corn Crop on Subject Land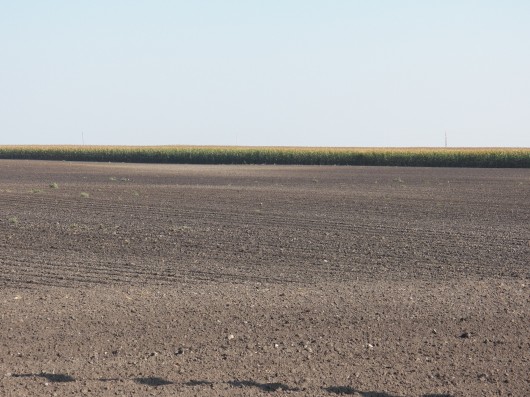 View of Cropland to Corn Crop from the North to South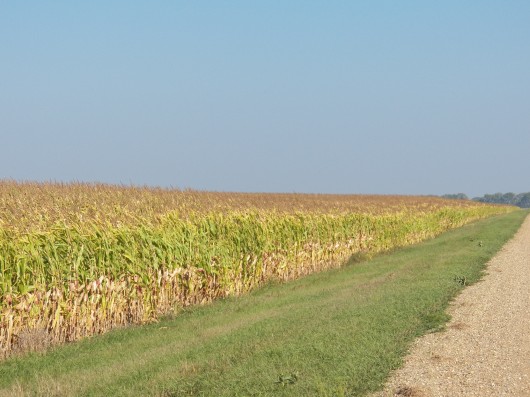 View from West looking East along South Road shows Nice Corn Crop on Property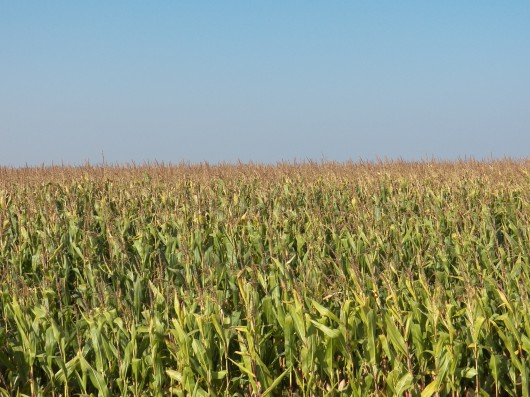 Corn on Subject Land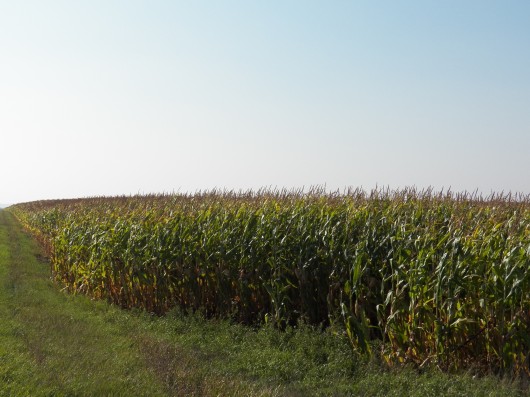 Southeast Corner of Subject Land looking West on South side of Corn along Road
Soil Map with Legend of Subject Land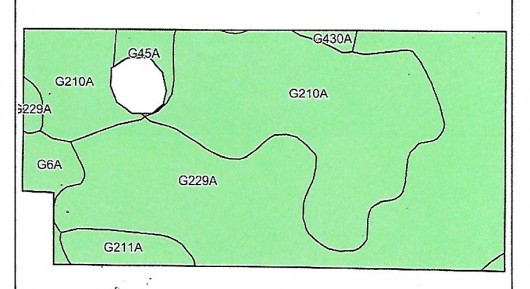 Hillshade Topography Map of Subject Land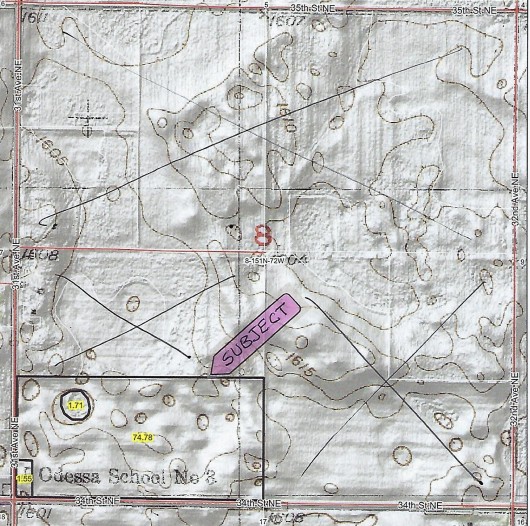 Topography Map of Subject Land Outlined in Black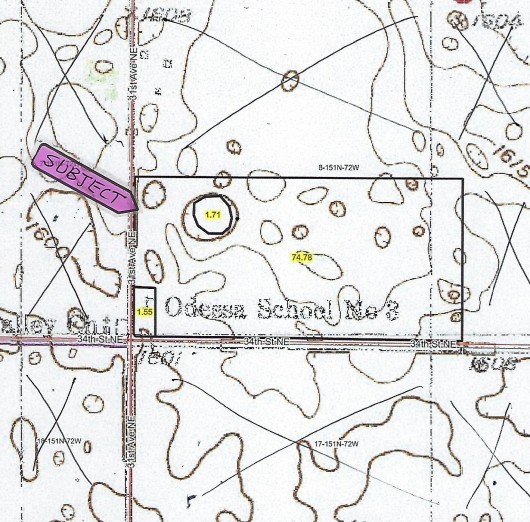 If you are interested in this property, please contact Prairie Rose Realty Inc. at landbroker@bektel.com or call 701-475-2784 or toll free 800-728-7558.
Prairie Rose Realty Inc. is representing the Sellers in this transaction. All information has been gathered from sources considered reliable, however cannot be guaranteed by Prairie Rose Realty Inc.