Steele I-94 North Dakota Commercial Land For Sale
Exit 200, Steele, Kidder County, North Dakota
Located at the Junction of Interstate 94 and US Hwy. 3 across from the Coffee Cup Travel Plaza at Exit 200 in Steele between Bismarck and Jamestown with I-94 Visual & Hwy 10 Frontage, this prime North Dakota Commercial Zoned land is currently available and ready for development. 14.5 +/- Acres in 1 Block of rich Class II Soils with a 95 Productivity Index, the opportunities are endless with businesses needed to compliment this high traffic area for the Owner or earn income off a Triple Net Lease. The World's Largest Crane, Sandy, compliments the area as a landmark along with Camper/RV Hookups. Sellers are offering Terms for Financing or Options for Qualified Buyers. Asking Price of $789,900. or $1.25/sq. ft. avg.
*********************************
Legal Description: Auditor's Lot S-4 less Lot S-4A, Auditors Outlot, City of Steele in NE1/4 Section 17, Township 139 North, Range 73 West in Kidder County described on abstract including all minerals currently owned, if any. (See Survey Plats)
Location: From Bismarck travel 30 minutes east on I-94 to Steele, ND at Exit 200. At the top of the overpass, look East and you will see Sandy the Sandhill Crane and our Prairie Rose Realty sign on the NW corner of Subject Property along the Frontage Road. Or from Jamestown travel 45 minutes west to Exit 200 at Hwy. 3 North Junction. Turn south and travel to the south side of the overpass. The Coffee Cup Travel Plaza is on the west side of the road, and the Cobblestone Inn and Subject Property is on the east side of the road. (See Map) The newly paved driveway between the Cobblestone and Parking Pad belongs to this Subject Property.
Easements: There are NO USFW Wetland or Grassland Easements on this property. There is a 99 Year Easement that was signed and recorded in May of 2003 with The World's Largest Sandhill Crane Foundation, a North Dakota non-profit corporation on 30'X200 feet rectangle. The terms of the lease will automatically expire in 2102, or will continue from beginning for a term of 9 years (2012), and shall be deemed to have renewed itself for additional terms of 10 years each (2022), for 9 terms, or a total of 99 years, unless a notice of termination is issued in writing by the Grantors or the Grantee within six (6) month period of time. The Crane area is maintained by the Crane Foundation that consists of local volunteers.
Real Estate Taxes: Most recent Real Estate Taxes available at $548.61/year which includes 5% discount for payment by February 15th.
Note: All Utilties are within City for Water, Sewer and Garbage. There is a large Generator on premise that Owners will remove or sell separately. FOR A VIDEO OF THIS PROPERTY, CLICK HERE.
SANDY, THE WORLD'S LARGEST CRANE'S STORY:
Landscaped 30'X200' area with Sandy the World's Largest Crane as a tourist attraction and landmark, and a Camper/RV park that is used periodically by travelers. It has not been promoted, so has great possibilities if managed.
In the SE corner of I-94 and Exit 200, there is an enormous statue of a Sandhill Crane and upon first glance one doesn't usually get the whole picture of just how large it is. The full scale of the monument stands an impressive 40 feet high, and this particular Sandhill Crane is named "Sandy: and she's the town of Steele's way of honoring her fascinating and resilient species. This Sandhill Crane statue in North Dakota has an interesting reason for being honored.
This property is in the heart of the Coteau Rangeland. Also known as the Prairie Pothole Region, it is an area of glacial potholes located in the central flyway, which makes this a favorite spot for migratory nesting wildlife including the Sandhill Crane. The crane is the oldest living species of birds and has existed unchanged for 2-1/2 million years! In real life, the crane stands 3 to 4 feet tall with a wingspan at 6 to 7 feet.
"Sandy" the World's Largest Sandhill Crane was built in 1998-99 by James Miller of Arena, ND in his farm shop. James was a self-taught ironworker and farmer and used his talents to build many farm signs with themes like fishing, hunting, and farm animals. When contacted about building this tall statue, James said he was "up" for the task. He proceeded with drawings, which were then transferred to a steel inner framework. Rolled sheet metal was welded into place and finally the crane was painted. The body was built in one section, the neck and head in another, and the legs were made of pipe. It was fully assembled at his shop, then transported to the site location on a lo-boy.
The United States Game & Fish - Long Lake Refuge donated funds towards material and the construction of three birding kiosks. They provide self guided tours of Long Lake Refuge, Dawson Slade Refuge, Horsehead Lake and Chase Lake and the different migratory and nesting birds in each area. The site in Steele is cared for and maintained by local volunteers and donations from tourists taking a break to visit Sandy. (see photos below)
Seller's Asking Price REDUCED $158,000 to an Asking Price of $789,900. or $1.25/sq. ft. avg.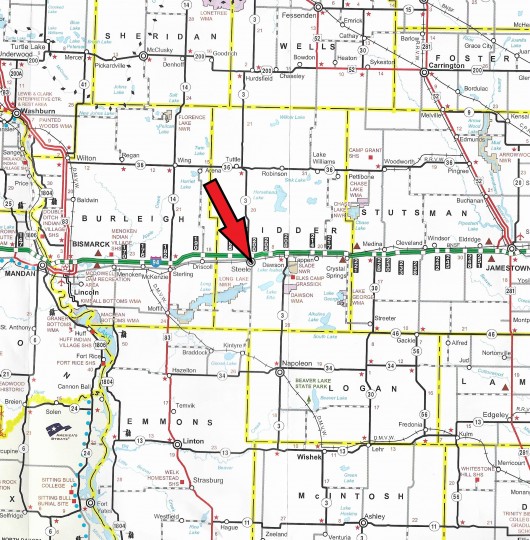 Aerial Map of Steele with Subject Property outlined in Yellow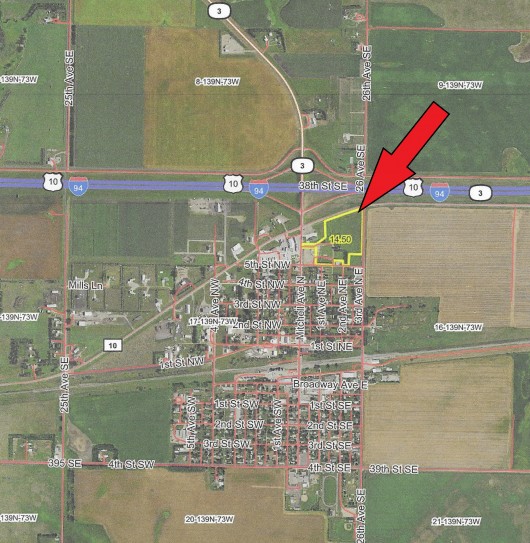 Aerial Map of Property outlined in Yellow Showing Great Access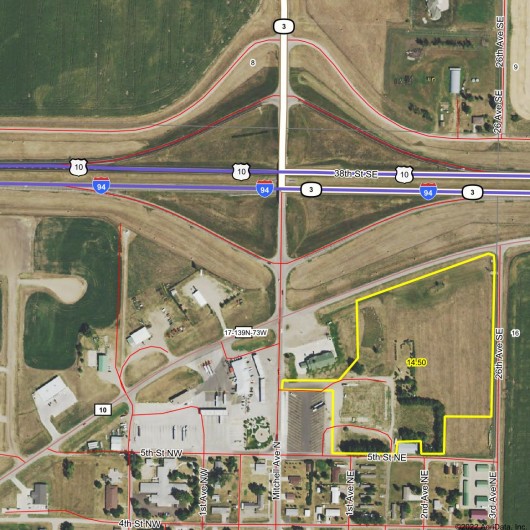 Aerial Map of Subject Land Outlined in Yellow.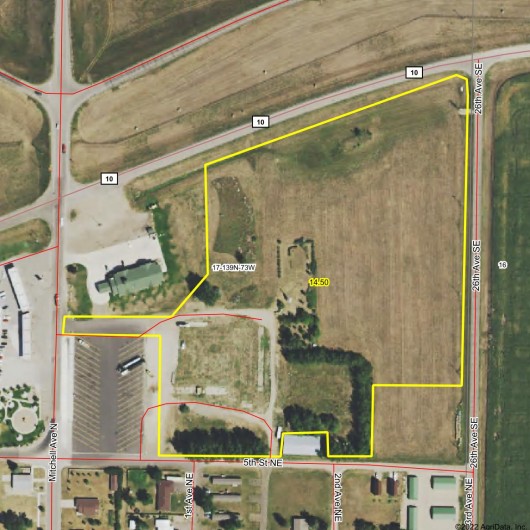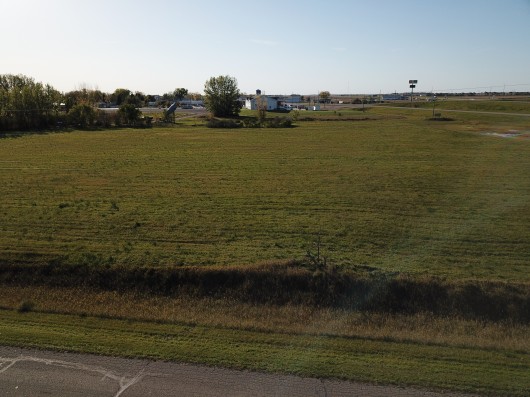 Drone View of the E side looking W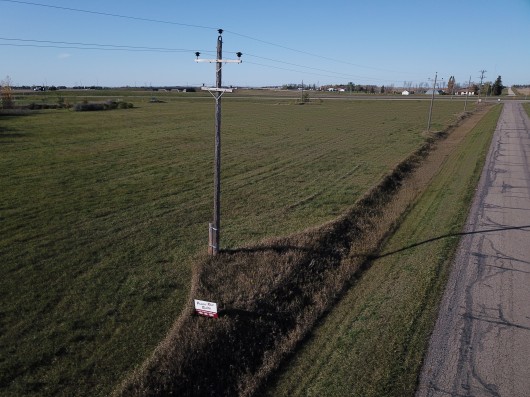 Drone View of the SE corner looking NW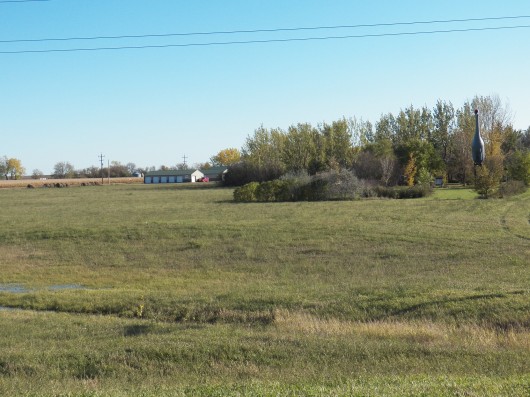 View of NW corner looking SE from Frontage Road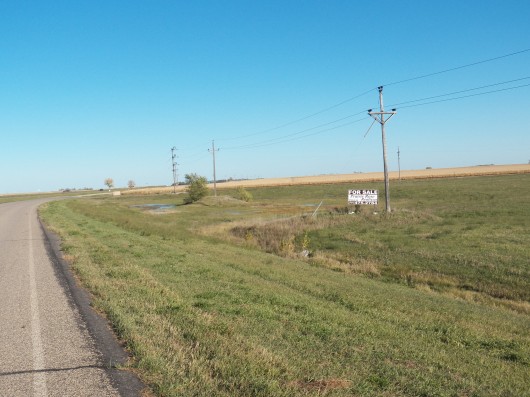 View from NW corner looking E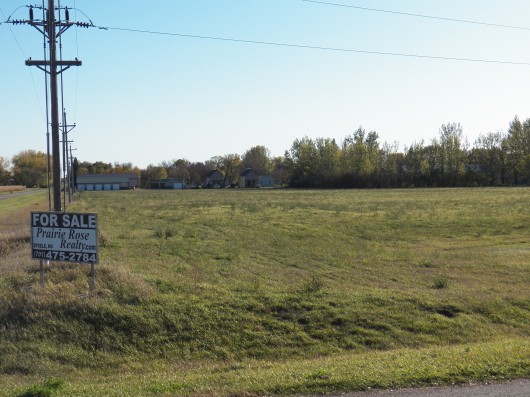 View from NE corner looking SW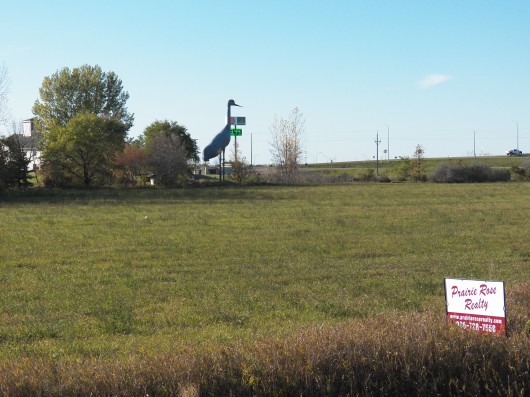 View from SE corner looking NW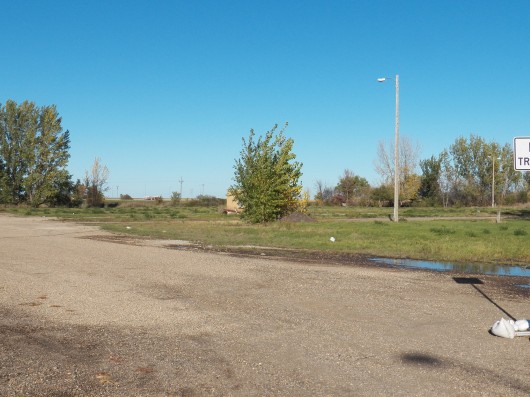 View of SW corner from access to 5th St NE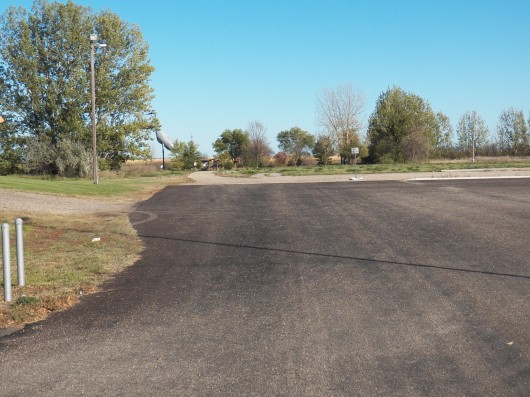 View of Paved Driveway from Mitchell Avenue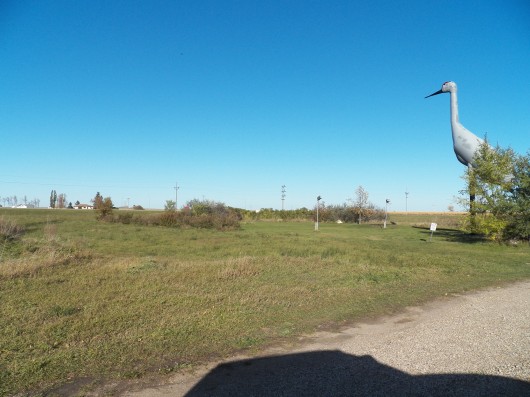 View of Sandy's Area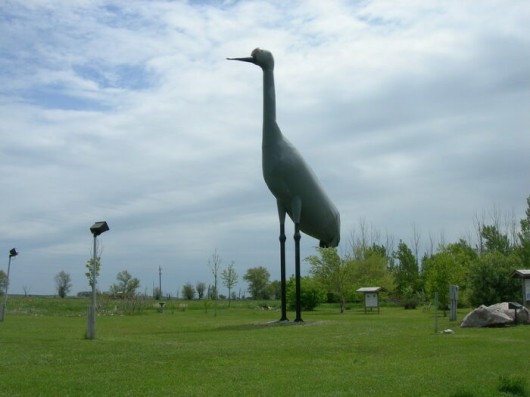 Tucked behind the Cobblestone Inn and Suites just off Exit 200 on the I-94, a large Crane looms overhead, watching the surrounding world, welcoming everyone to stop by and say hello.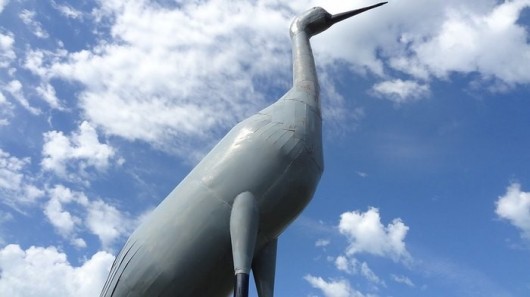 The Sandhill Crane is a remarkable species, having gone unchanged for over 2-1/2 million years. This evolutionary perfection offers the benefits in terms of survival.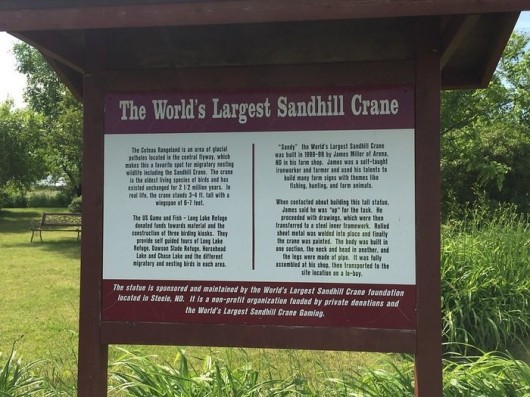 A local farmer turned artist, James Miller was "up" to the task of creating this monument which he spent months perfecting.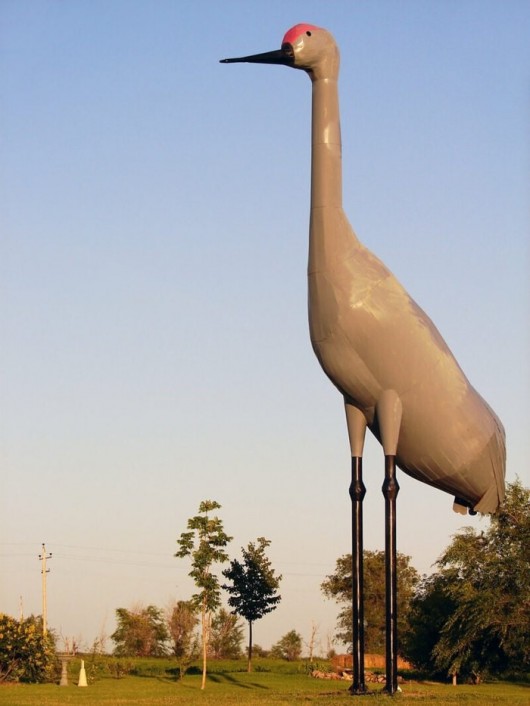 Miller created all 3 pieces of the statue in his own farm shop.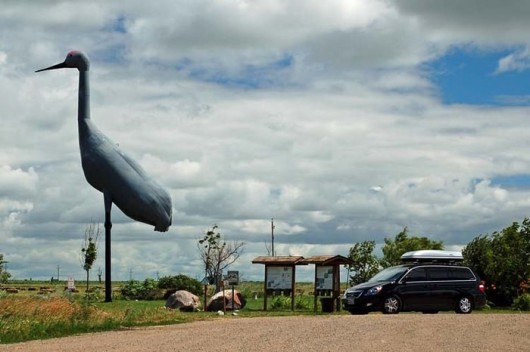 It was officially erected where it stands in 1999, and is taken care of by volunteer members of the World's Largest Sandhill Crane Foundation in the city of Steele.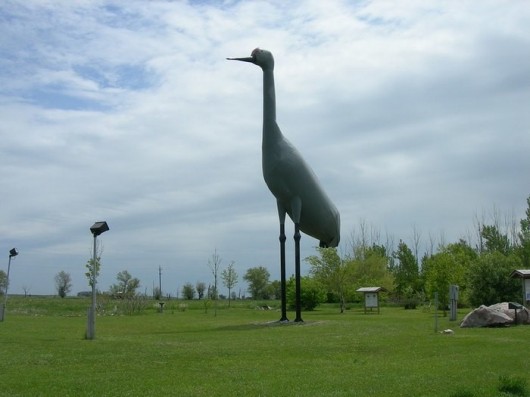 Sandy is a reminder of how lucky we are to have these beautiful, ancient birds in our corner of the world in Steele, North Dakota.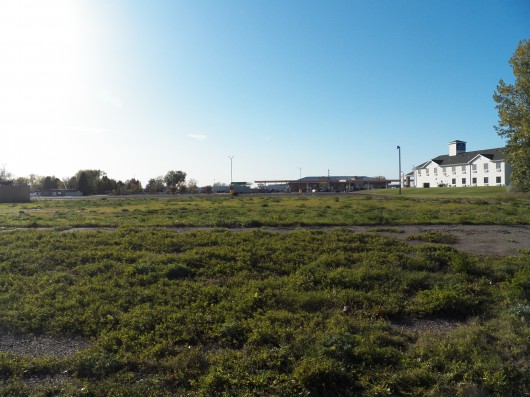 View of the Cobblestone and Coffee Cup from Sandy the Sandhill Crane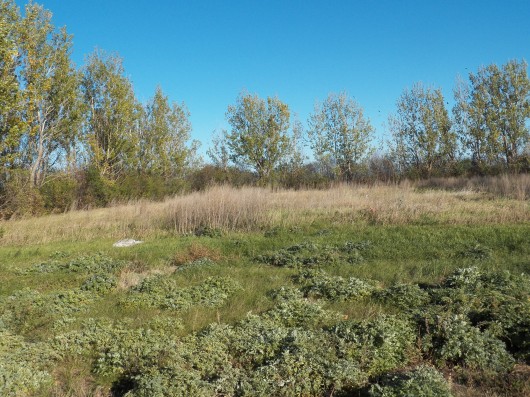 View of RV/Camper Spots with Water and Power hookups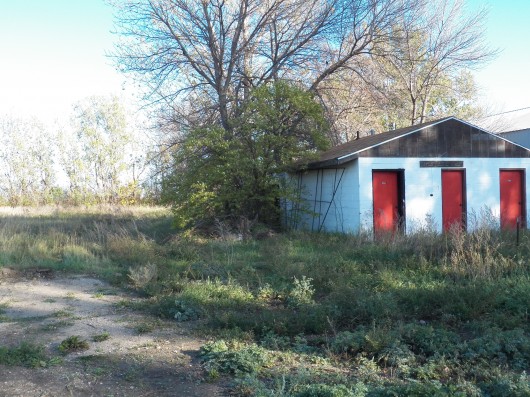 View of former Bathrooms for Campers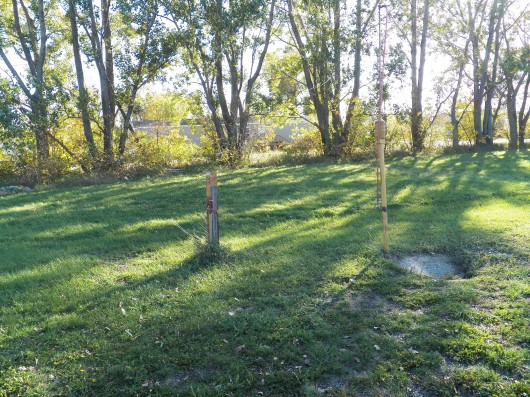 View of the RV Dump Area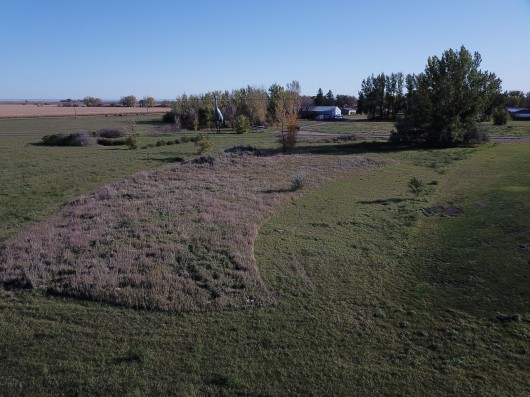 Drone View of the NW corner looking S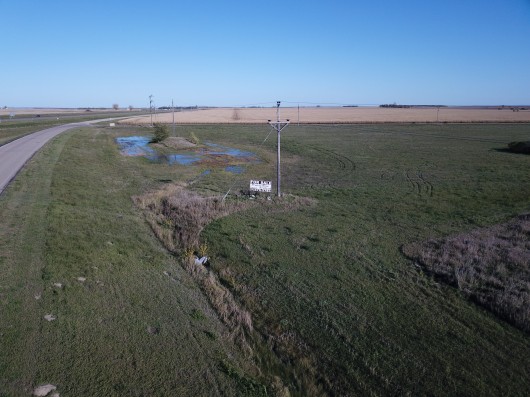 Drone View of the NW corner looking E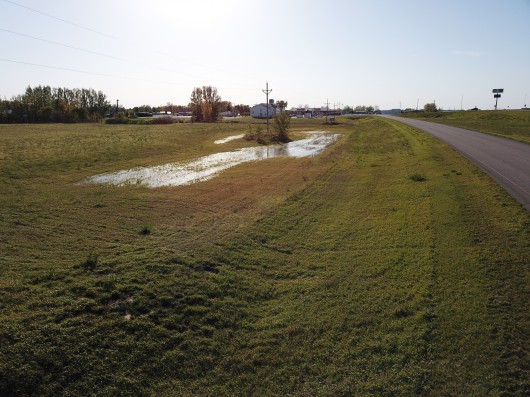 Drone View of the NE corner looking W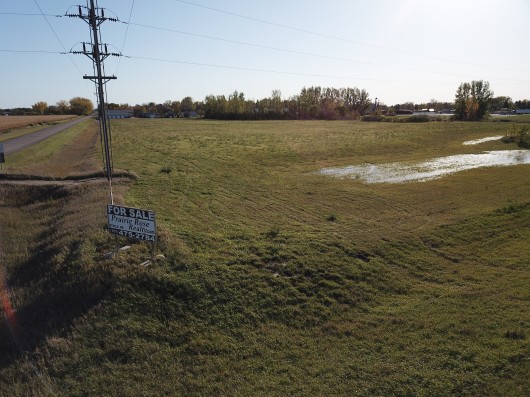 Drone View of NE corner looking S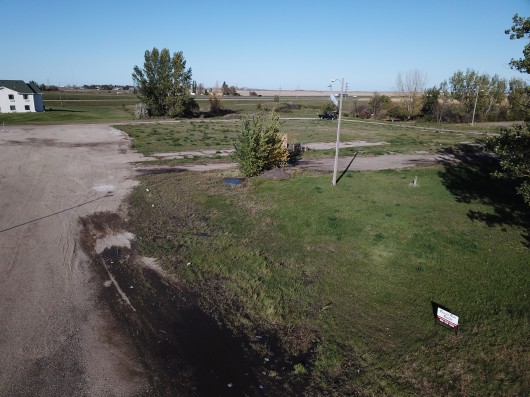 Drone View of the SW corner looking N
Soil Map with Legend for Property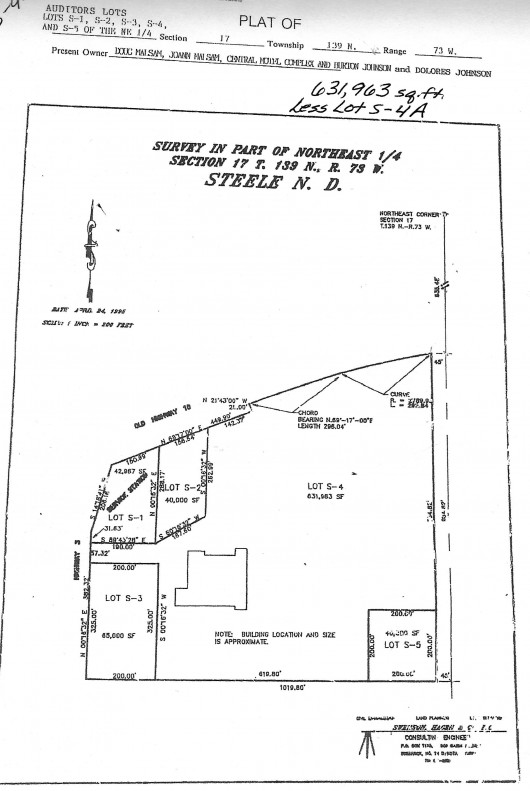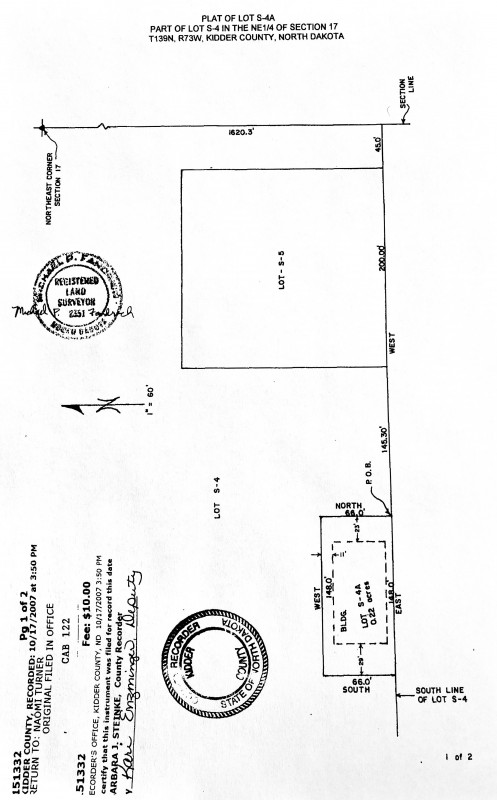 Hillshade Topography Map for Property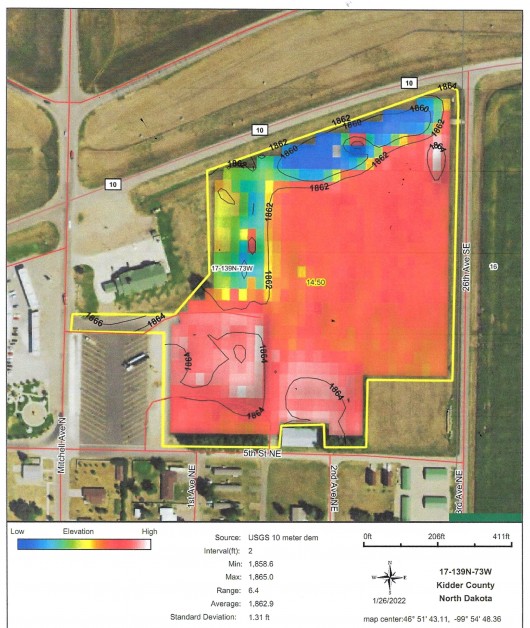 If you are interested in this property, please contact Prairie Rose Realty Inc. at landbroker@bektel.com or call 701-475-2784 or toll free 800-728-7558.
Prairie Rose Realty Inc. is representing the Sellers in this transaction. All information has been gathered from sources considered reliable, however cannot be guaranteed by Prairie Rose Realty Inc.