Tuttle Six Plex Home For Sale
202 N. Prairie Street, Tuttle, Kidder County, North Dakota
Introducing a Six Plex Apartment Home on Prairie Street in Tuttle, North Dakota with Unlimited Possibilities for Short and/or Extended Occupants in the Heart of the Migration Flyway and Prairie Pothole Country and also close to the year round popular Lake Josephine.This Well Maintained Property was Originally Built in 1983 and has Wonderful Curb Appeal with a Brick Exterior, Newer Roof, Windows and sits on 10-1/2 City Lots close to Downtown w/City Water, Sewer & Garbage Pickup. The Six Units are all approx. 512.5 sq.ft. each with1 Bedroom/1 Bath, a Living Room, Kitchen w/Appliances and Dining Area. Each Unit has it's own Appliances, Electric Meter and Electric Baseboard Heat. There is a Common Area that offers a large Gathering Space, Kitchen, Guest Bathroom, On-Site Laundry Room and Storage. This Building is Handicap Accessible and has 2 Newer Electric Water Heaters. The Rent is currently $370/month. Property Sold "As Is" including Appliances, Snowblower, etc. excluding 1 Tenants Personal Belongings. Asking $133,000.
*********************************
Legal Description: All of Lots 16 thru 24, West 75 ft of Lots 13, 14, and 15, Block 11 Original Plaat, Town of Tuttle, Kidder County, North Dakota as described on abstract.
Location: From the Junction of Hwy. 36 and US Hwy 3, Travel West on Hwy 36 to Tuttle Main Street. Turn North and travel 3 Blocks to 1st Ave and turn Left (W). Travel 1/2 Block to NE corner of Property (See Maps)
Annual Income: As the Property sets, it has an Income Potential of $26,640 Gross Annually. Other Opportunites could increase that amount considerably to the Creative Entrepeneur. There is only 1 Tenant at this time.
Real Estate Taxes: Most Recent Real Estate available are $1,911.67 which includes the 5% Discount for payment by February 15th. There are NO Special Assessments.
Seller's Asking $133,000 "AS IS" SALE PENDING!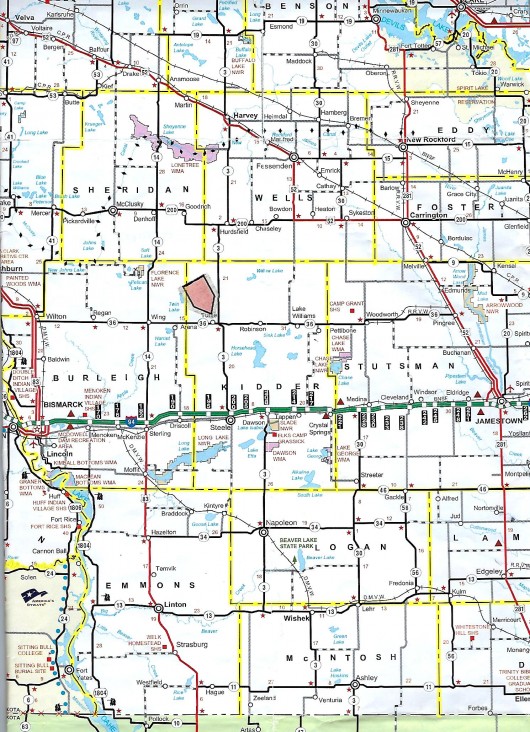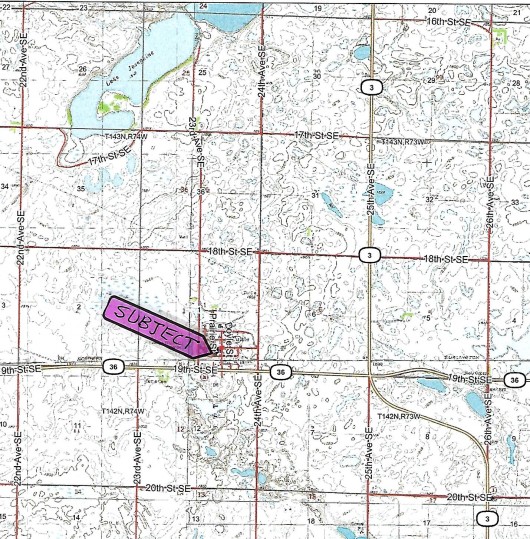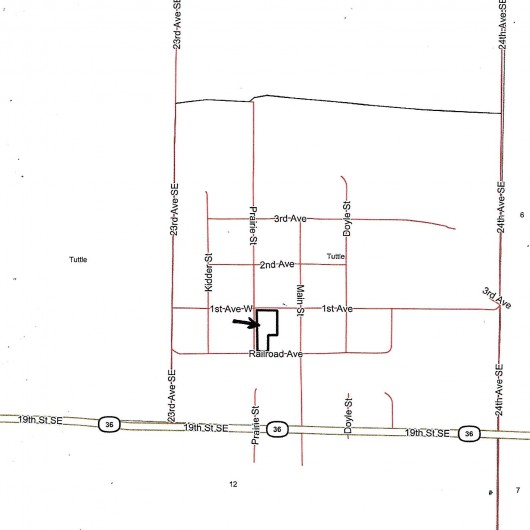 Aerial Map of Tuttle, ND w/Subject Outlined in Yellow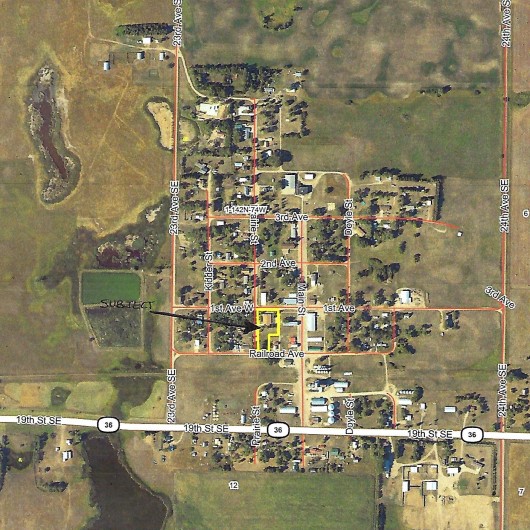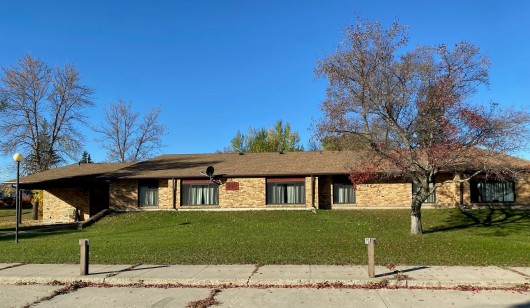 Front View of Subject Property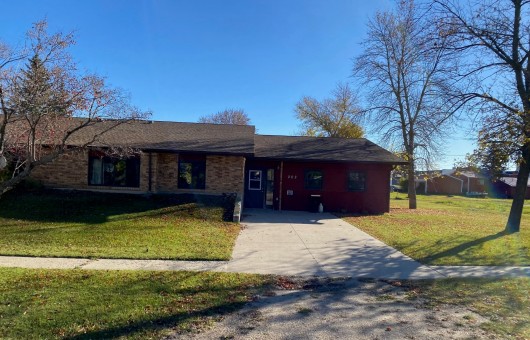 Entrance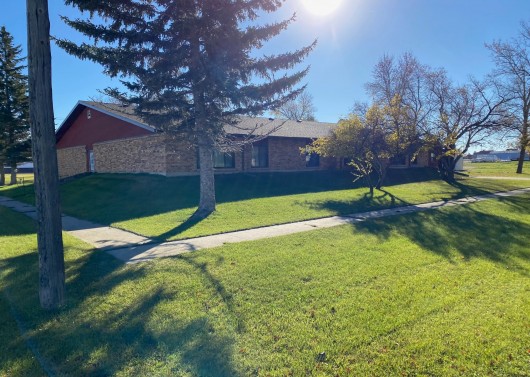 Back View of Subject Property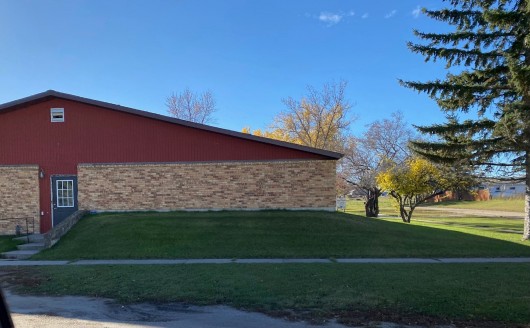 Side Entrance of Building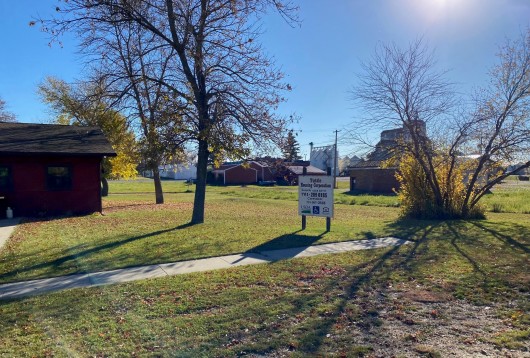 Sign on Corner of Property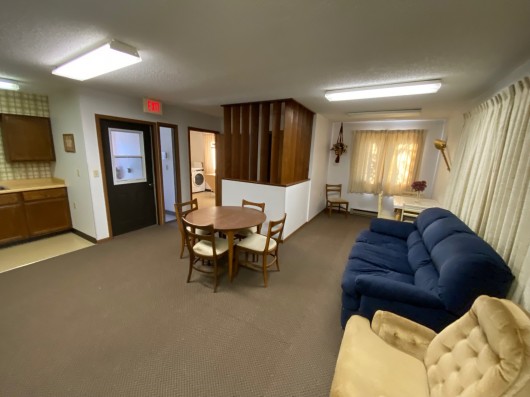 Common Area upon Entering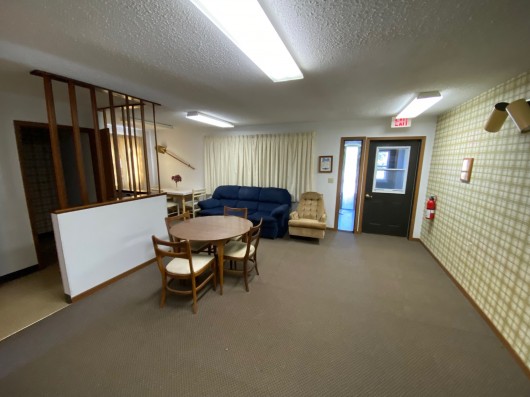 Second View of Common Area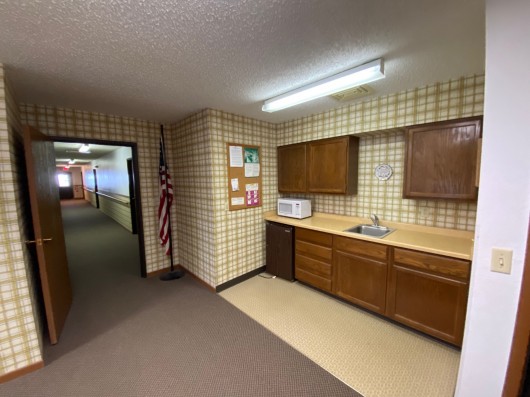 Kitchen in Common Area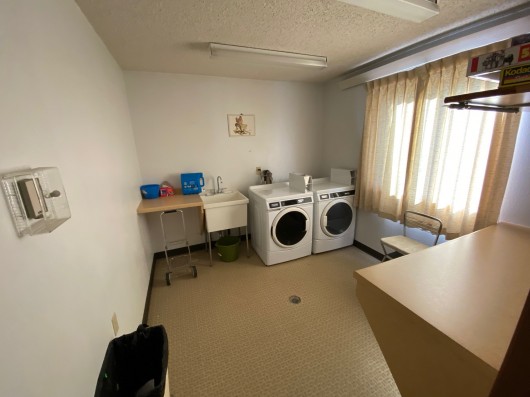 Laundry Room off Common Area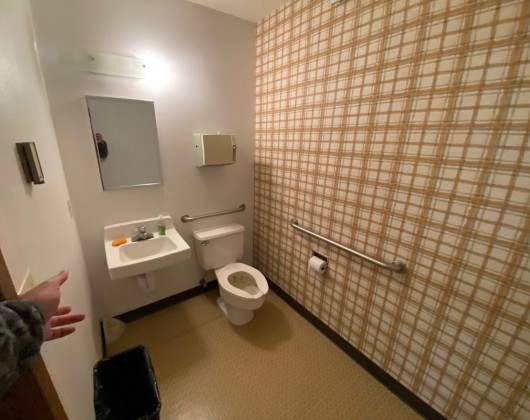 Common Area Guest Bathroom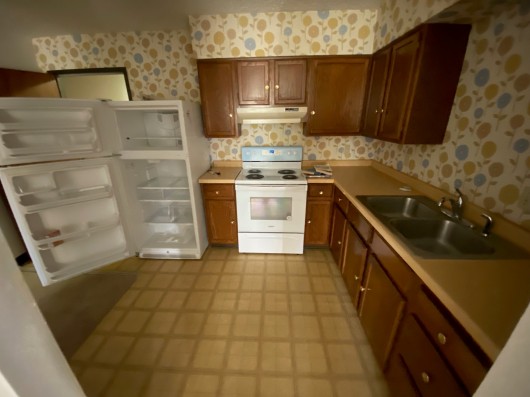 Interior View of Apartment Kitchen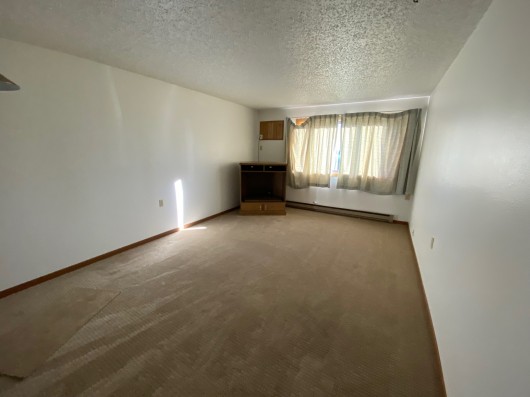 Interior View of Apartment Living Room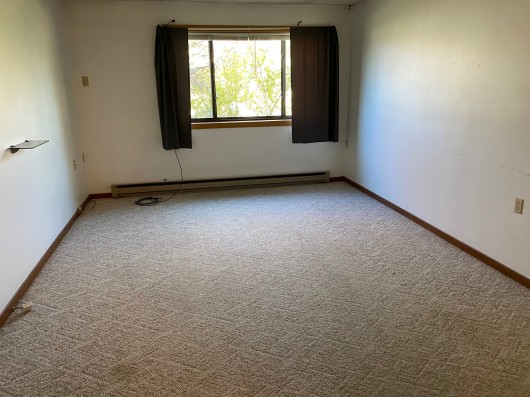 Interior View of Apartment Bedroom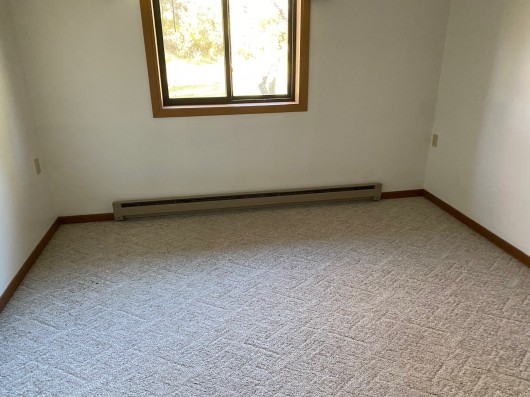 Baseboard Electric Heat in Apartments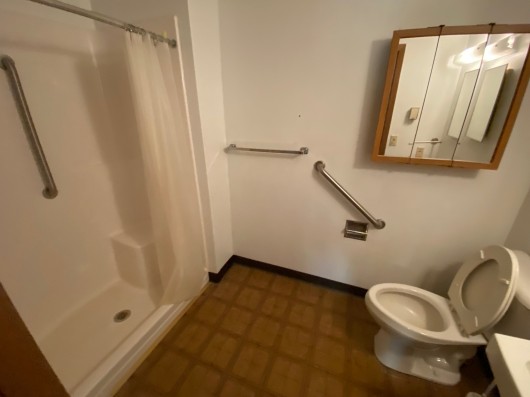 Bathroom w/Handicap Accessible Shower in Apartment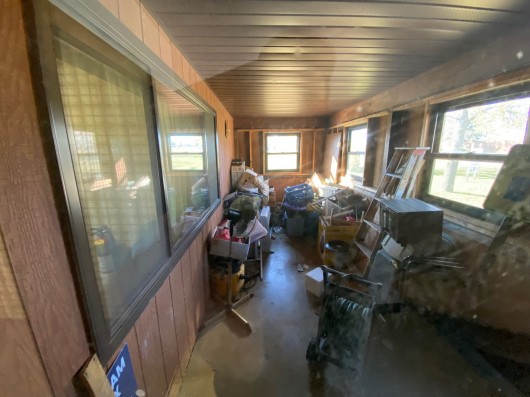 Storage Area Interior that could be a nice Sitting Enclosed Area
Please Call Chauncey Turner to Schedule an Appointment to View the Property or if you have Questions at 701-220-3430 or 800-728-7558 or Email landman@bektel.com .
Prairie Rose Realty Inc. is representing the Sellers in this transaction. All information has been gathered from sources considered reliable, however cannot be guaranteed by Prairie Rose Realty Inc.